If you want a dining experience that encapsulates that quintessential Sydney lifestyle, you need to be scouting for restaurants with a view. Not just any view, of course; we're talking about those lush, visually rich coastal and urban views that Sydney's best restaurants have been designed around.
Not only can they help elevate the dining experience, but they are strong reminders of why dining out in Sydney is much different to dining out in cities like Melbourne and Brisbane.
The harbour city was built with water in mind. As such, some of the best Sydney restaurants are ones that are designed around their locations. We're talking L'Heritage, Catalina, Icebergs Dining Room & Bar. Statement-making dining rooms that floor you as soon as you enter, framed by large glass windows that help pull into Sydney's greatest angles.
While most look out to the water, some others accentuate the urban beauty of Sydney's varied skyline with most trying to fit both the Sydney Opera House and Sydney Harbour Bridge into their vistas. Besides, looking over landmarks generally means you can get away with charging a premium.
Below, you'll find my favourite Sydney restaurants with views you'll be thinking about long after the meal is over.
Note that this list is not ranked.
---
---
Best Restaurants With A View In Sydney
1. L'Heritage, Chowder Bay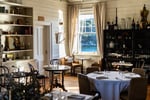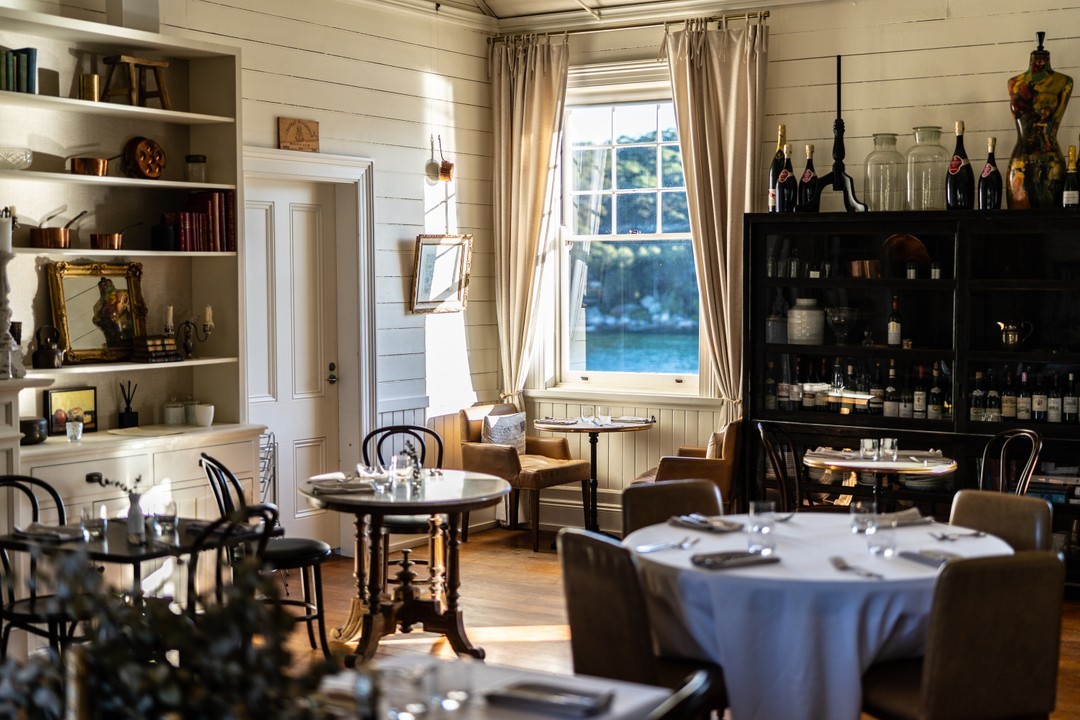 A former 1890s army drill hall has been transformed into a routinely excellent French restaurant with romantic views over the water's edge. Tasteful interiors and one of Sydney's most homely private dining rooms help keep the ambience casual while the food speaks for itself. Not only does Chef Julien offer the city's best bouillabaisse, but I've never tasted a dark Belgian chocolate mousse as addictive as the one served here.
---
2. Oncore by Clare Smyth, Barangaroo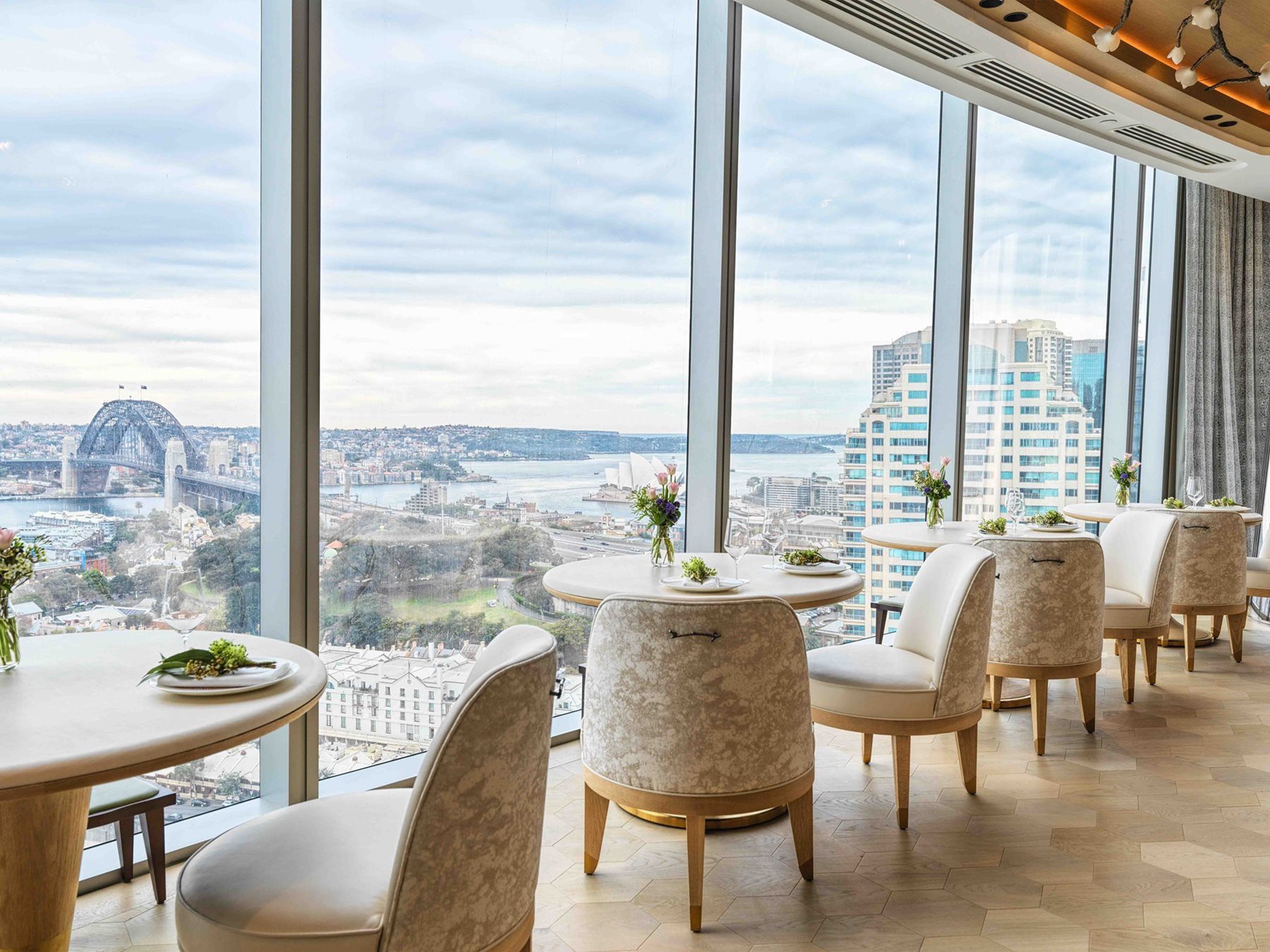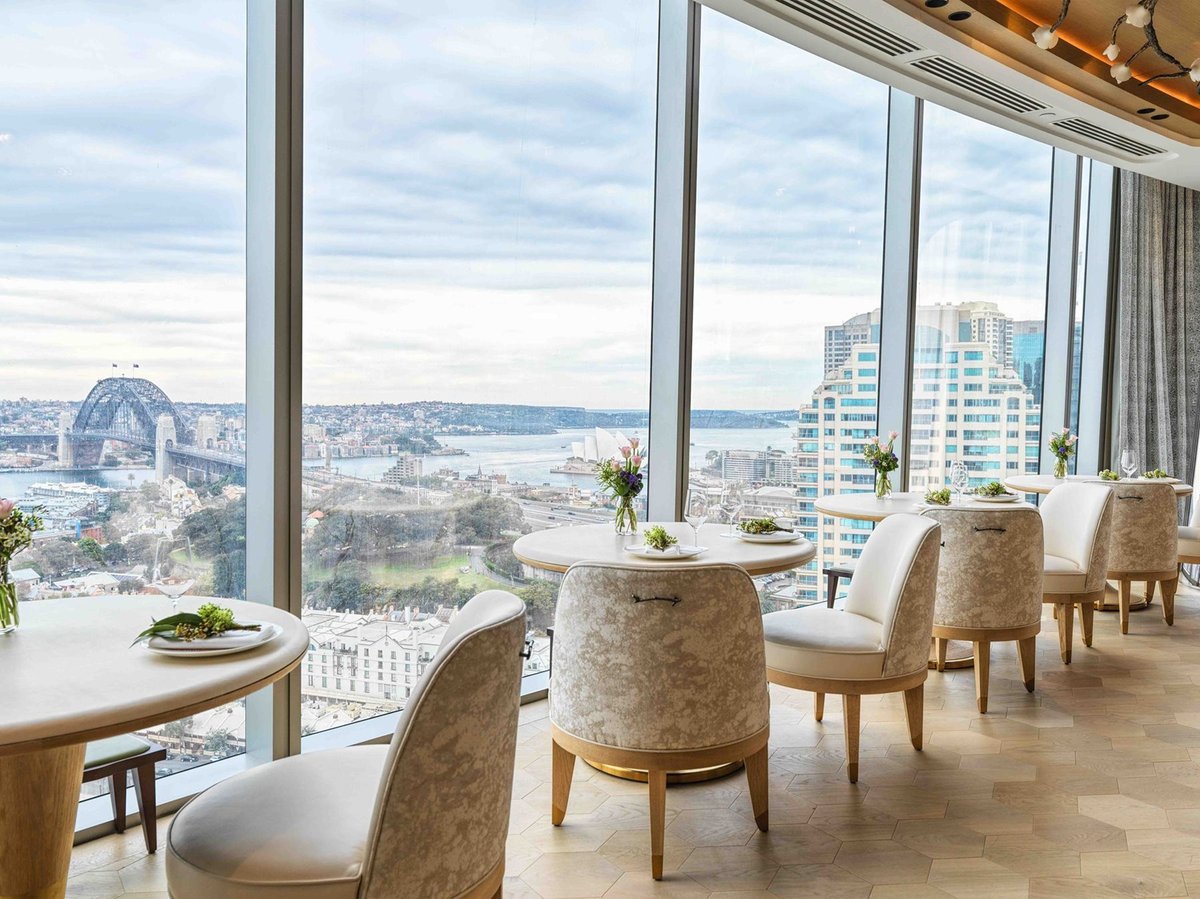 The pinnacle of Crown Sydney's top-tier hospitality options. Oncore by Clare Smyth comes from the eponymous fine dining chef, who is best known for her namesake restaurant in the UK. With such a sterling pedigree behind the kitchen, it's no wonder that Oncore is now widely considered to be the peak of luxury dining in Sydney, with massive glass windows that offer a bird's eye over the harbour.
---
3. Quay, Circular Quay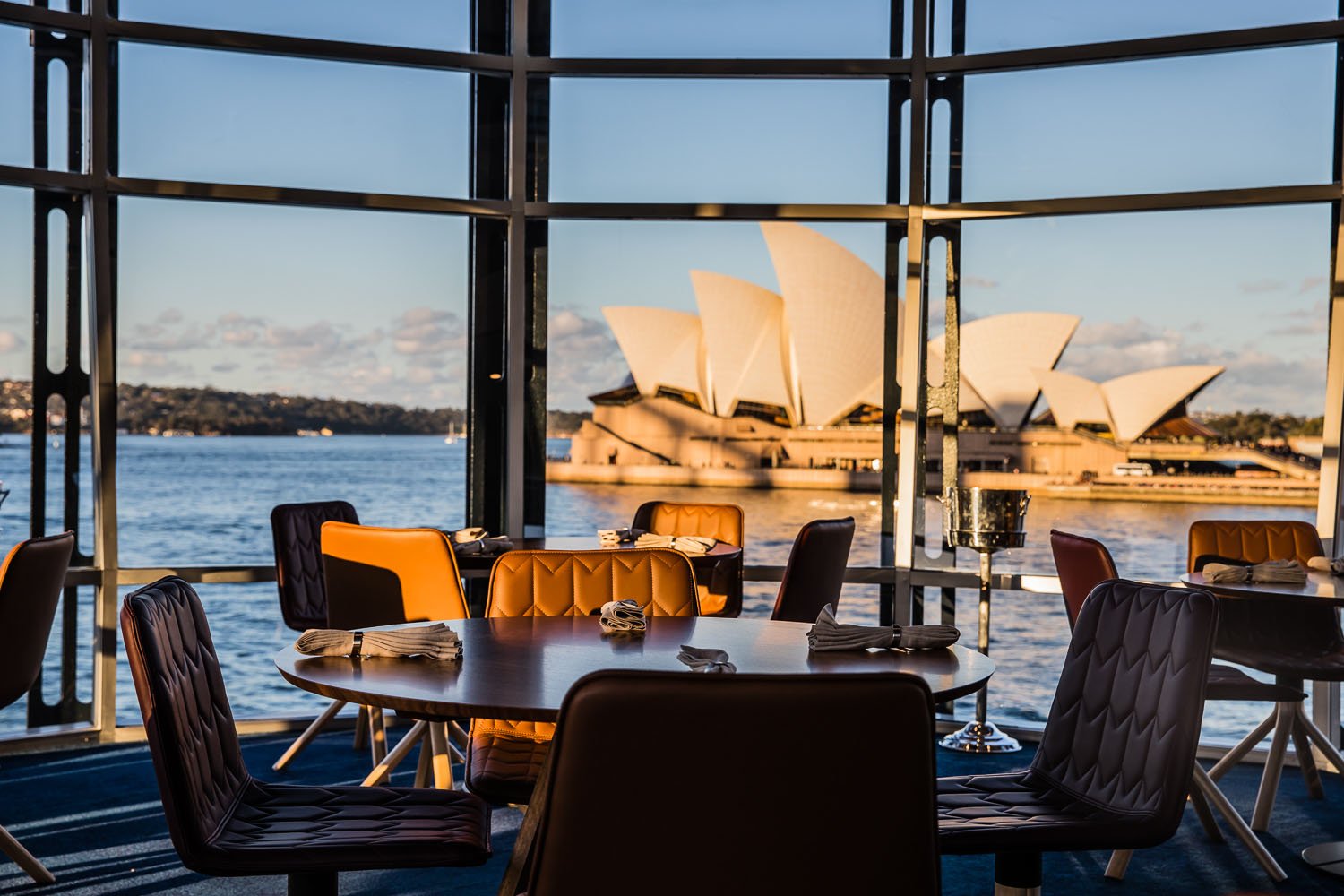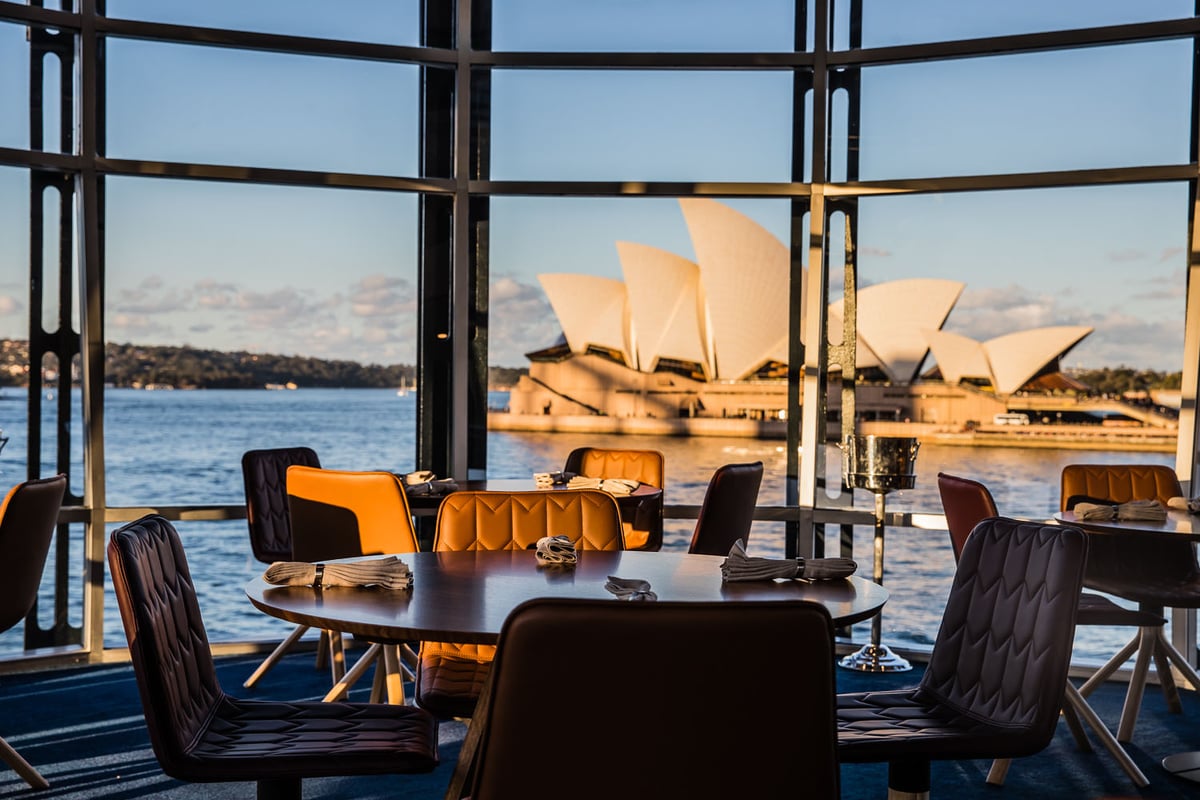 Chef Peter Gilmore's legendary Quay has been at the top of Sydney's culinary scene for many years now. And the acclaimed fine diner, sitting opposite the Sydney Opera House with immaculate open-air views from a large terrace, is still worthy of its many accolades. Texture is evidently considered high-art in this kitchen and the produce is unparalleled, ensuring one would never leave Quay feeling undercut.
---
4. Pilu At Freshwater, Freshwater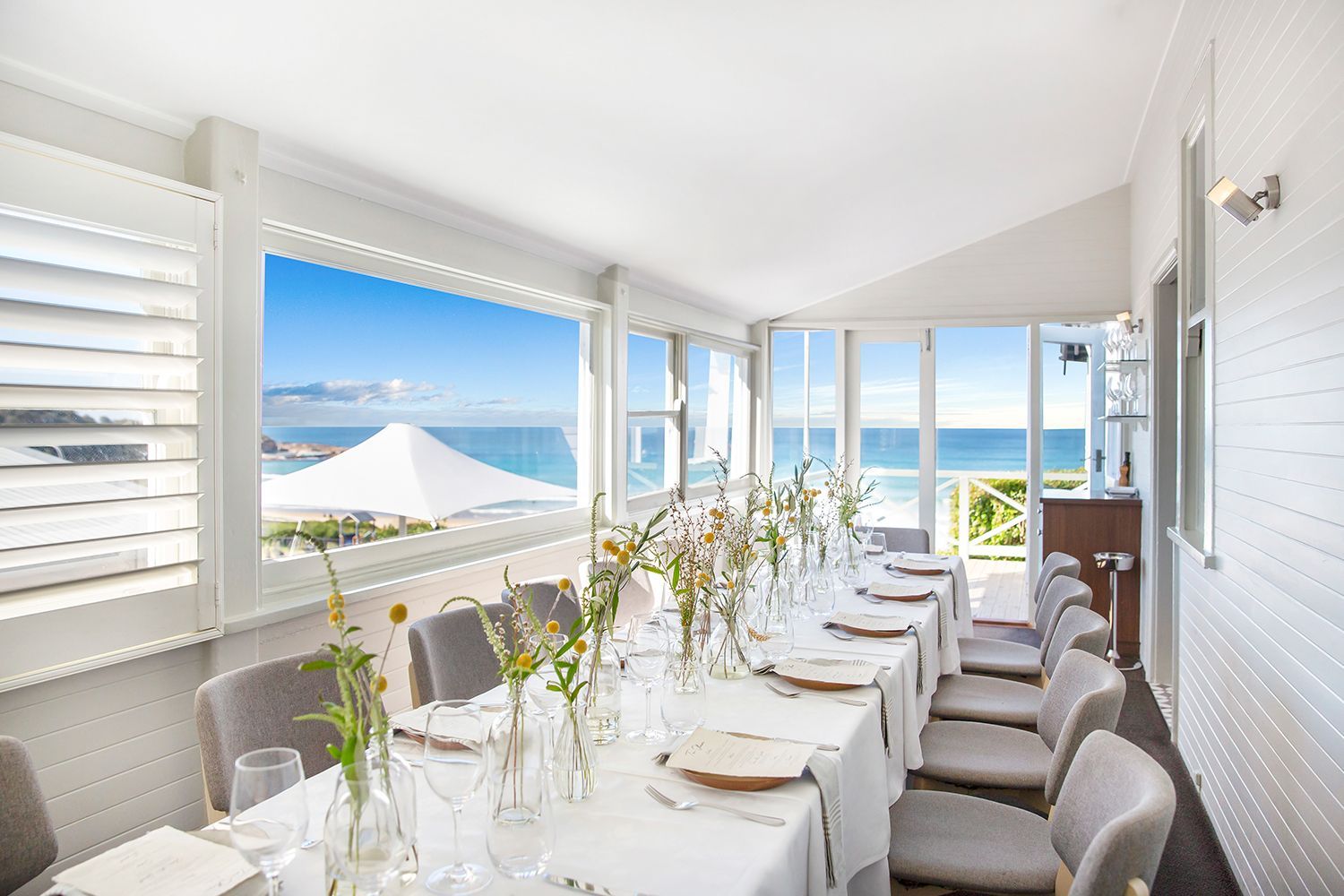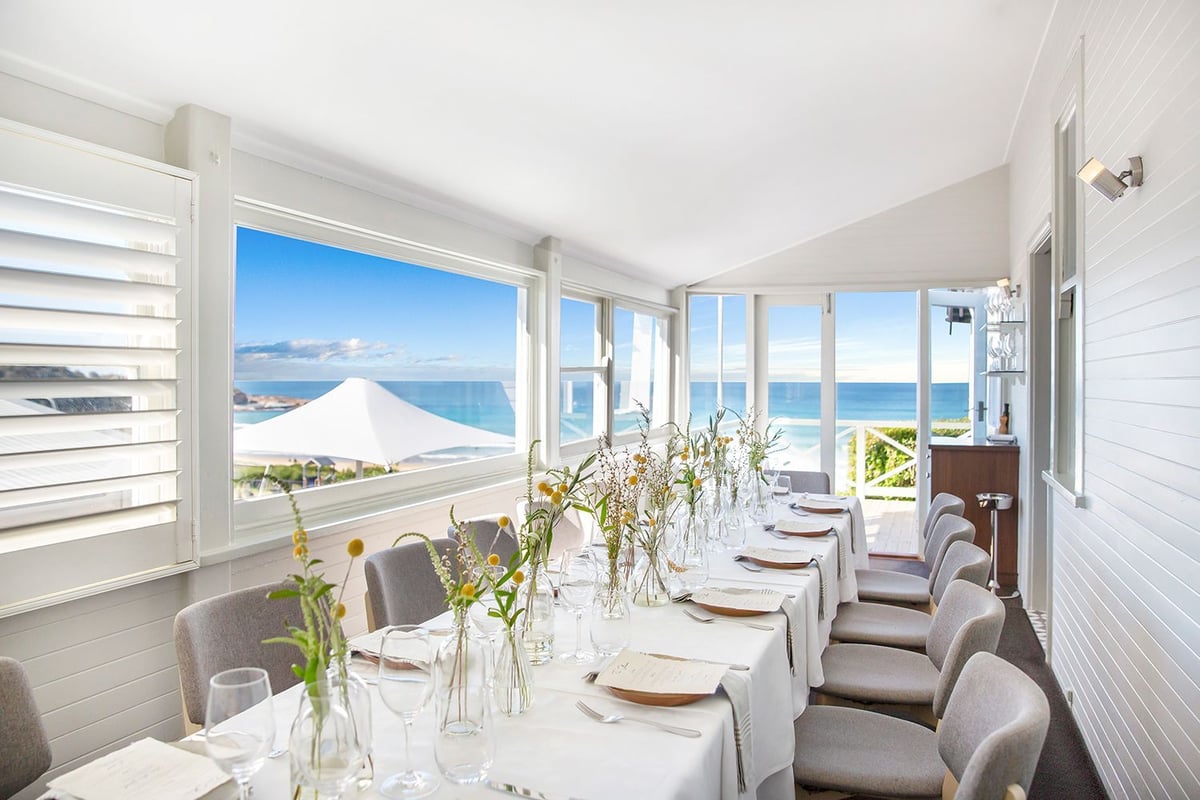 One of my favourite views in Sydney. Pilu At Freshwater is an icon of the Northern Beaches for good reason, presented as a quaint seaside cottage best experienced in the cosy private dining room with its own terrace overlooking the serene Freshwater Beach.
---
5. Cafe Sydney, Circular Quay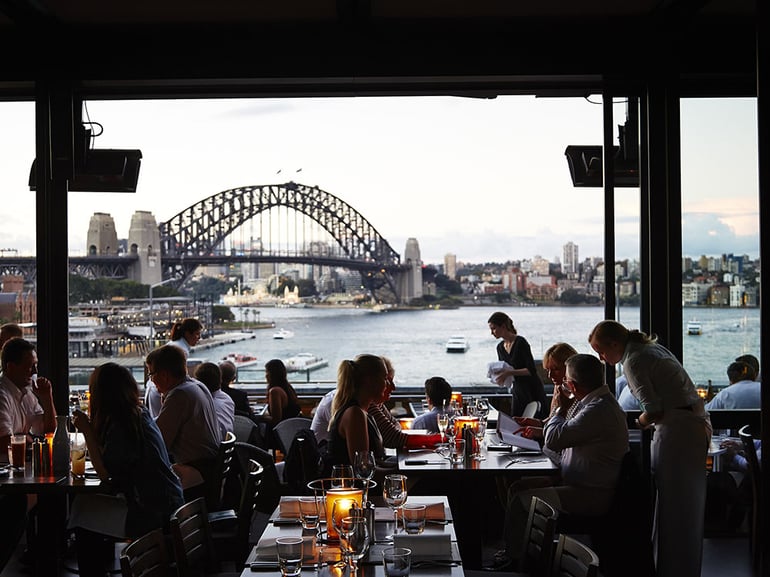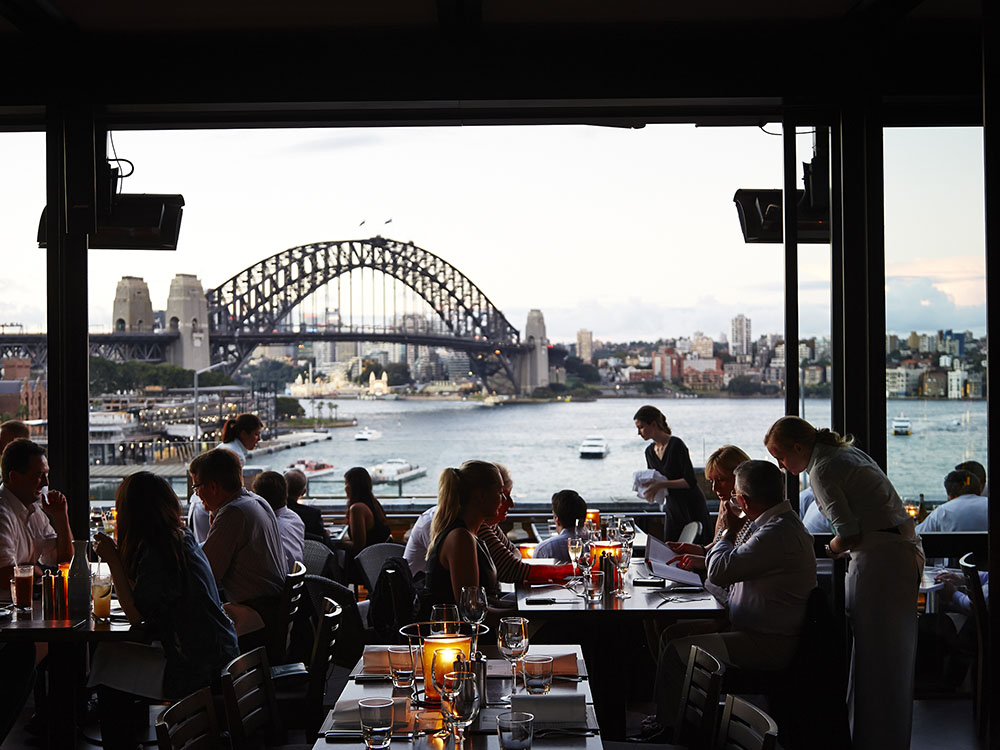 Carving out the rooftop of Customs House, Cafe Sydney is the best choice if you're looking for a restaurant that looks out to both Sydney Harbour Bridge and Sydney Opera House. The harbour views alone are worth the menu's high prices but it certainly helps that the food is fresh, simple and invariably satisfying.
---
6. Catalina, Rose Bay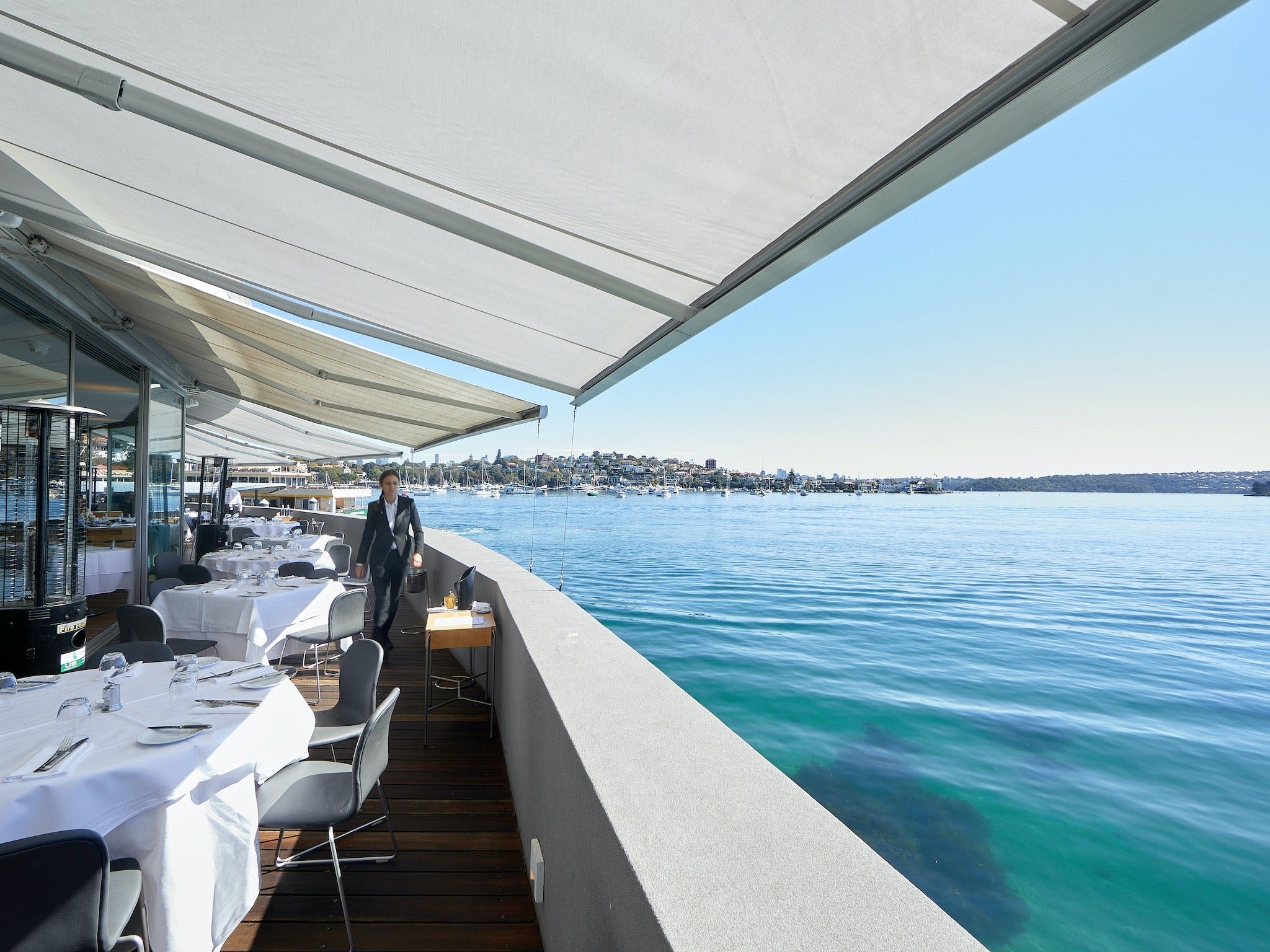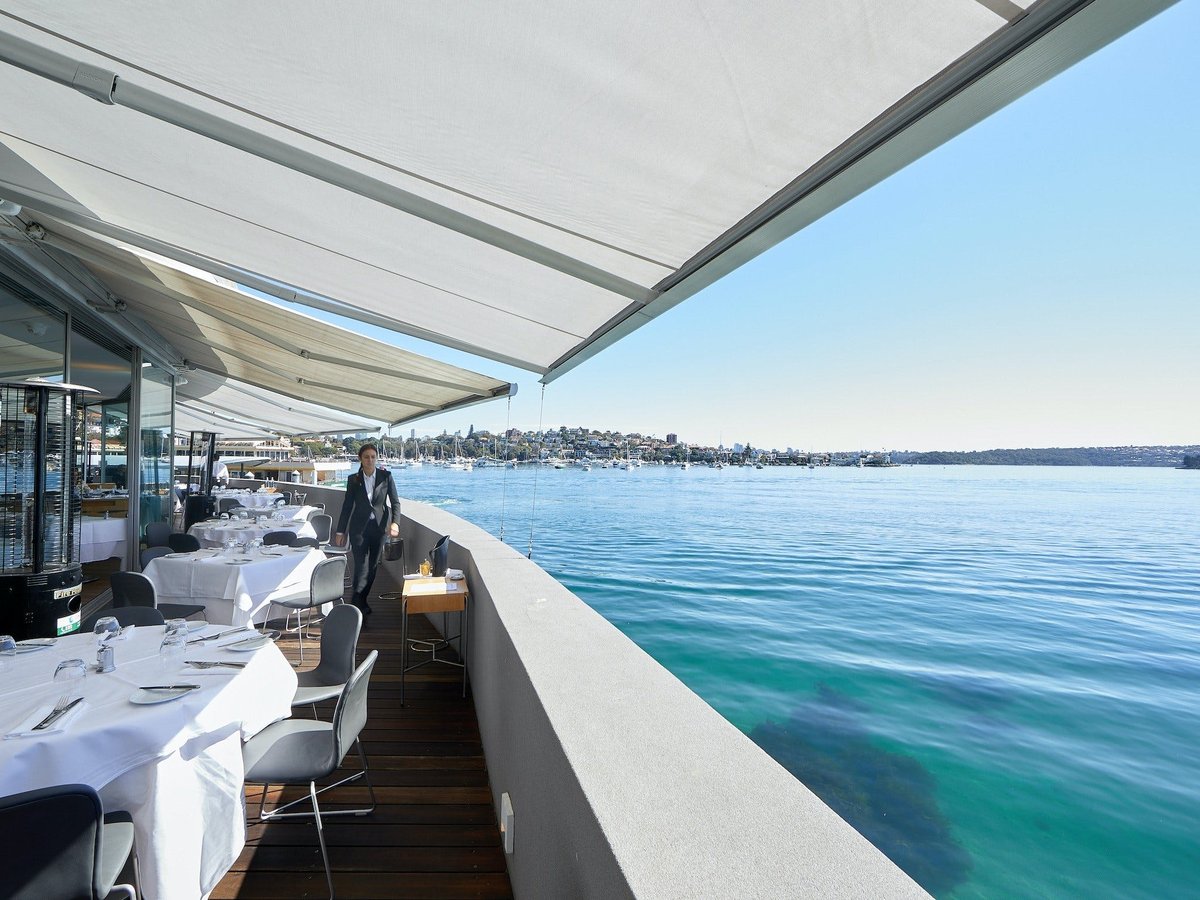 This Rose Bay institution, frequented by the rich and famous, is close to the water and looks out over the Sydney Seaplane terminal so you can watch all the takeoffs and landings while you tuck into fine Modern Australian. The seafood dishes are always the best on this constantly rotating menu.
---
7. Icebergs Dining Room & Bar, Bondi Beach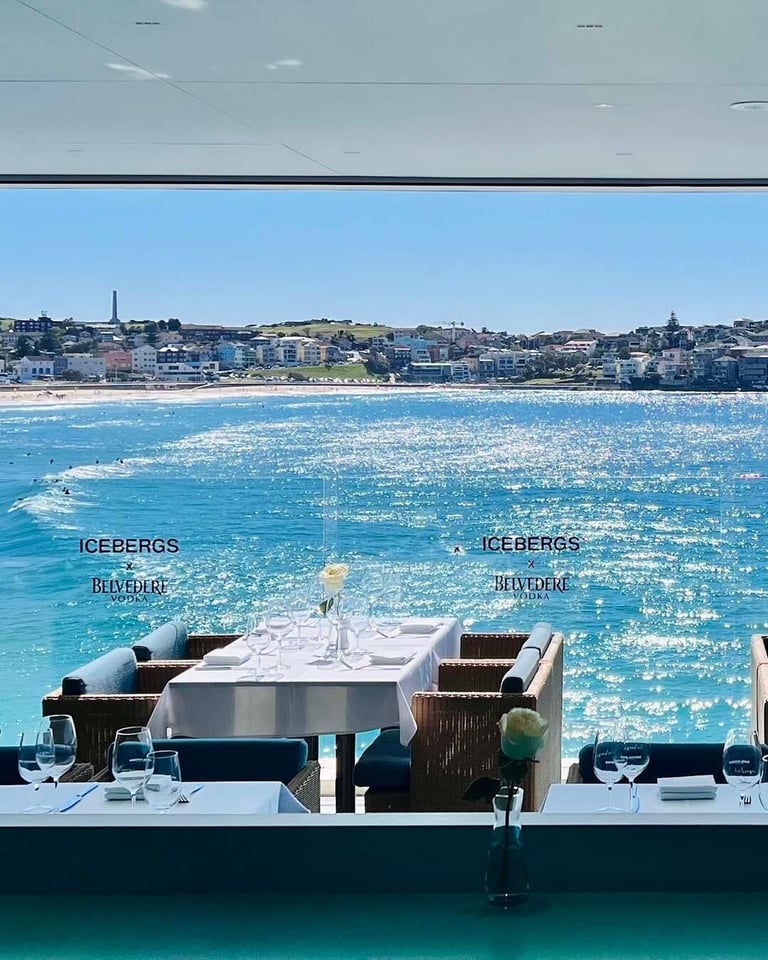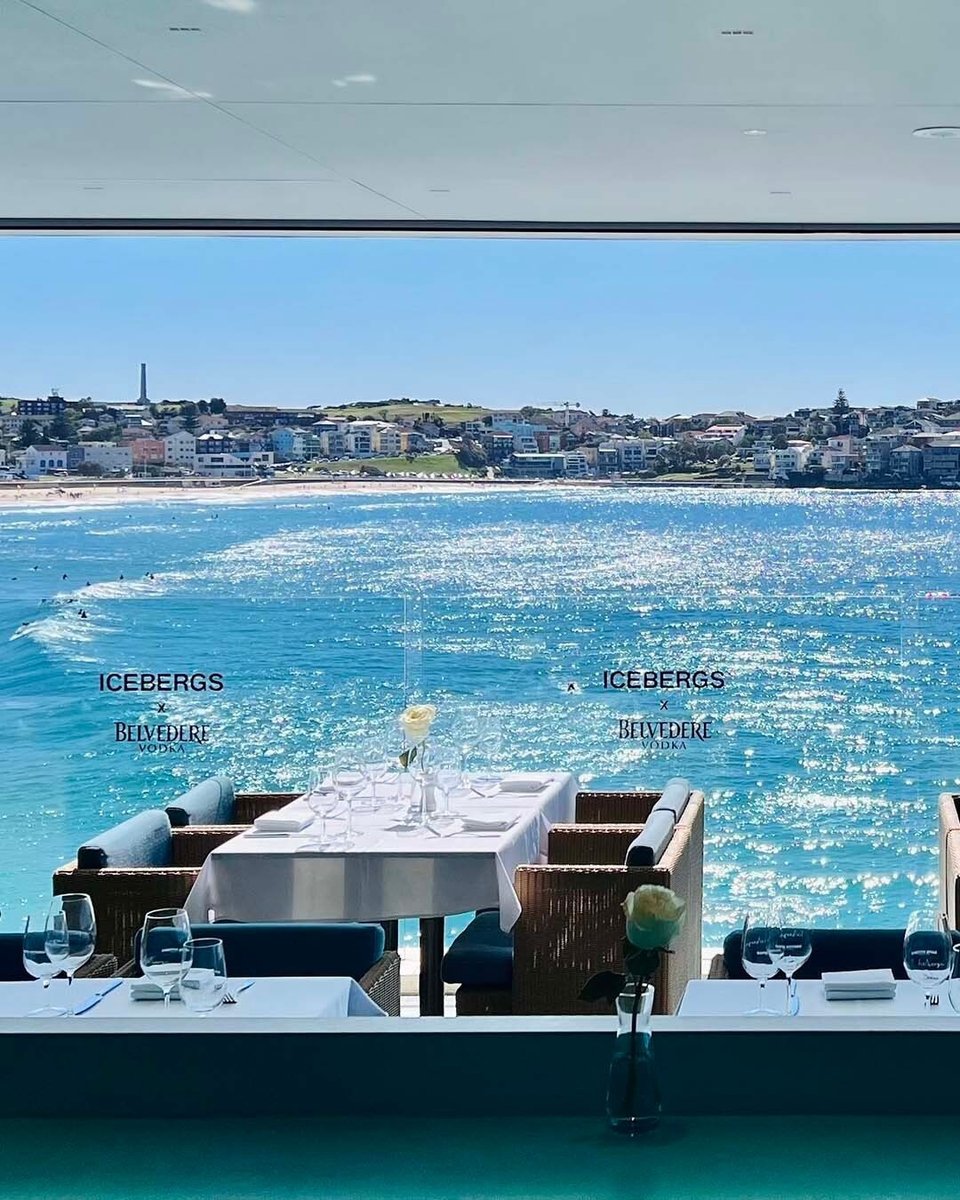 This slick dining room, popping with blues and greens to reflect Bondi's coastal landscape, is still one of Sydney's most internationally renowned restaurants. And while the food and drink are certainly up to scratch, the real reason for its constant popularity is driven by an endless stream of photos raving about the view. The famous Icebergs pool set against the temperamental waters of Bondi Beach — always a great photo opportunity.
---
8. Aria, Circular Quay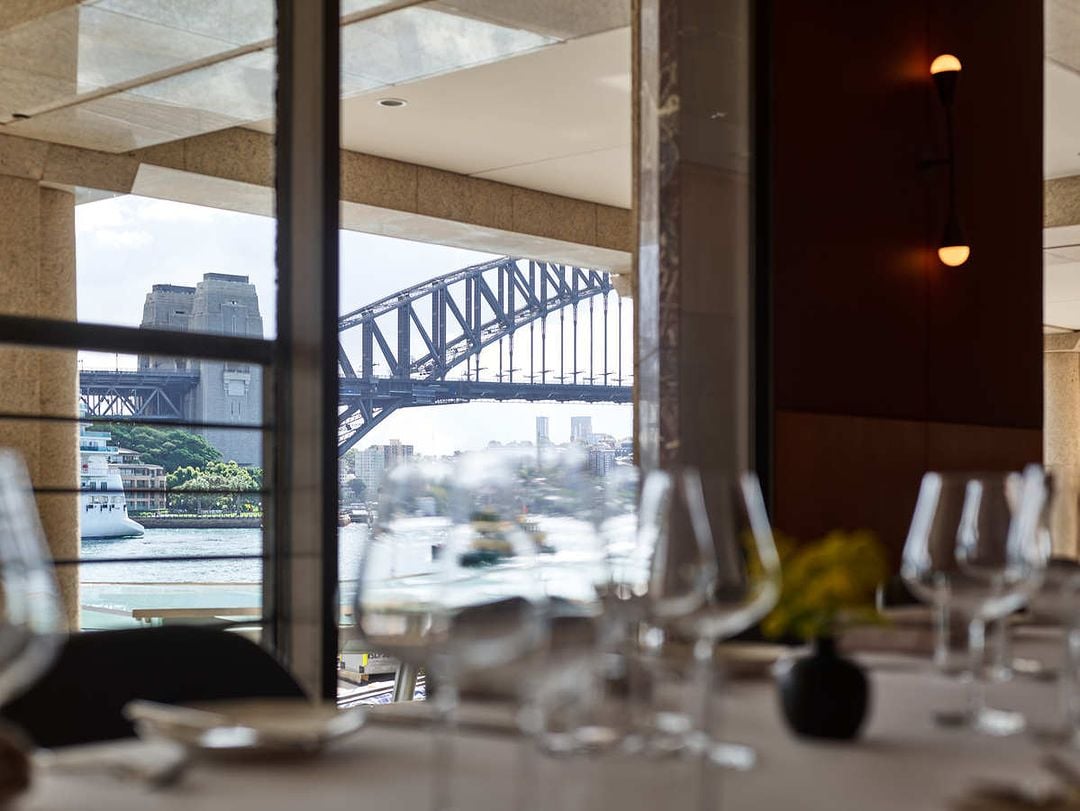 Matt Moran's signature restaurant is still going strong and maximising those sparkling harbour views that stretch across Circular Quay. Being so close to the Sydney Opera House is a clear advantage for this classic fine diner, framing Moran's pervasive paddock-to-plate philosophy with one of the most quintessentially Sydney views you can find.
---
9. Bennelong, Circular Quay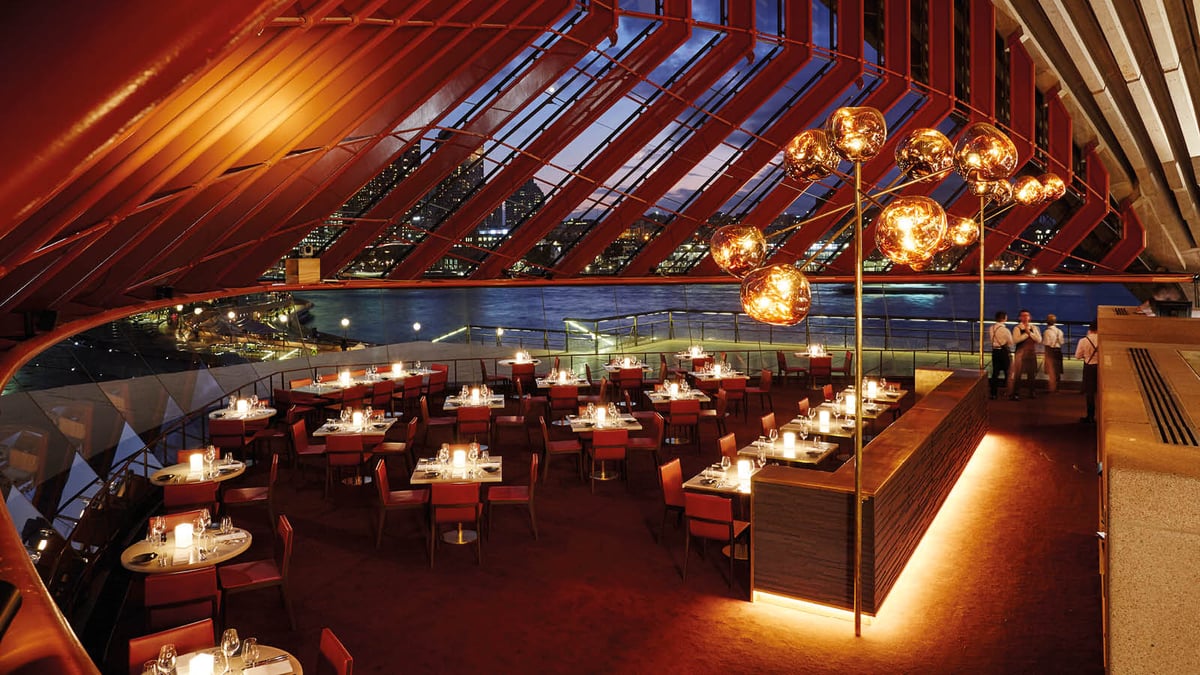 While Aria Sydney benefits from direct views of the Sydney Opera House, Bennelong makes do with views from the Sydney Opera House. Peter Gilmore's highly prized fine diner occupies one of the sails, turning the angular space into a spectacular experience that should always finish with that perfect chocolate crackle dessert.
---
10. Oborozuki, Circular Quay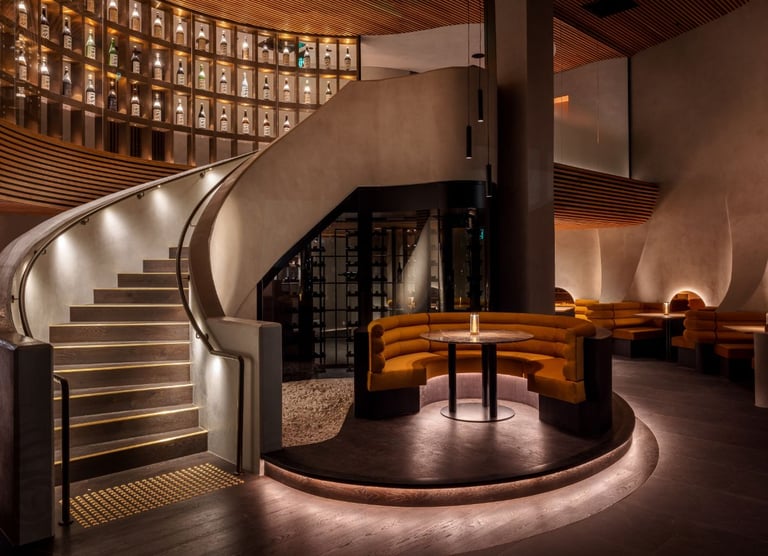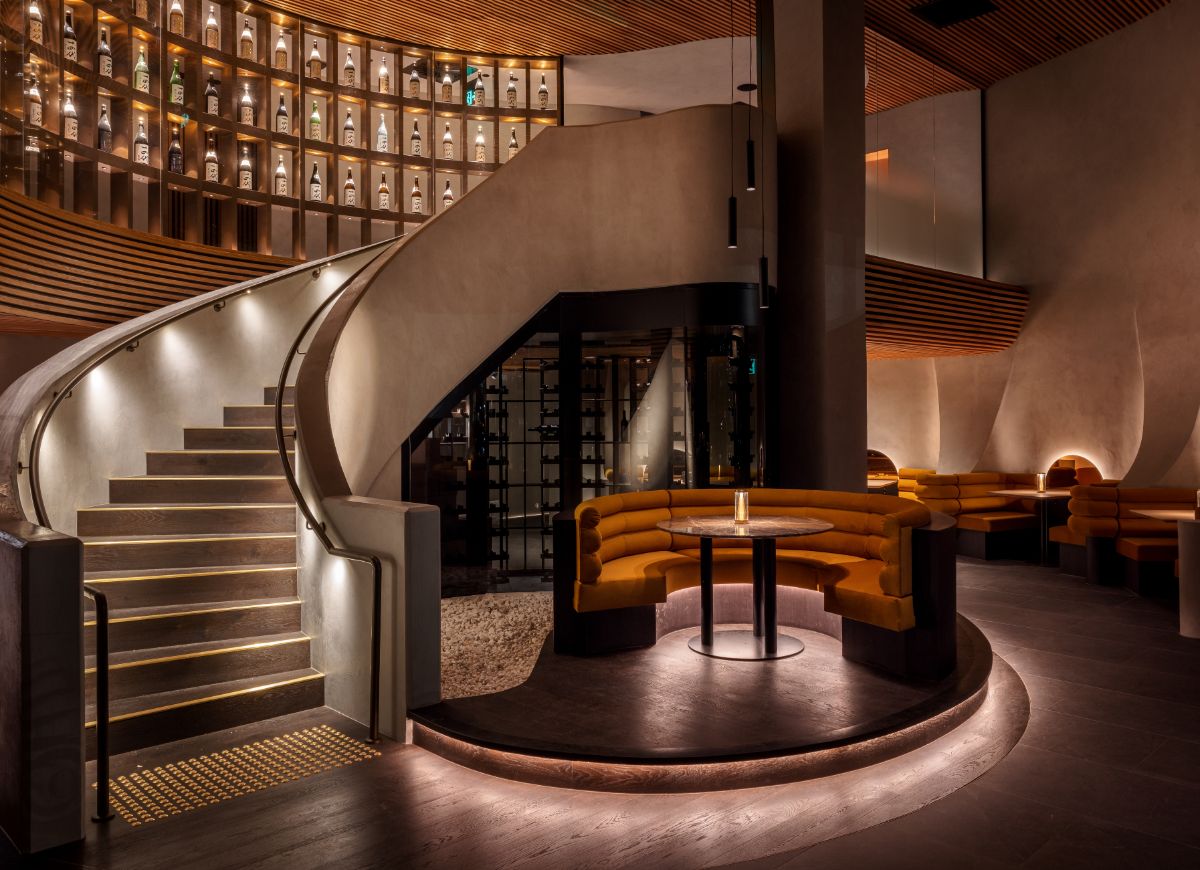 Illustrating the high-end culinary art of Kaiseki, Oborozuki is one of Sydney's best Japanese restaurants with an appropriately expensive dining room framed by massive glass windows. With a wide-ranging view of Circular Quay's best assets, this place is perfect for date nights and special occasions with a great variety of intimate spaces.
---
11. Ormeggio At The Spit, Mosman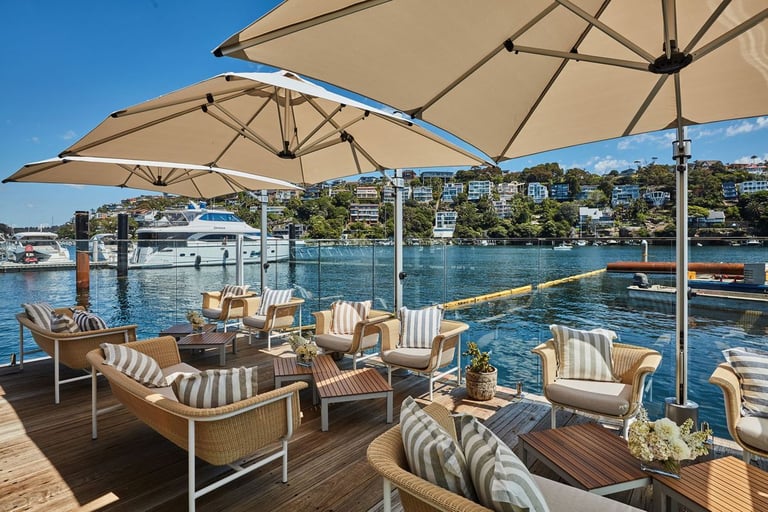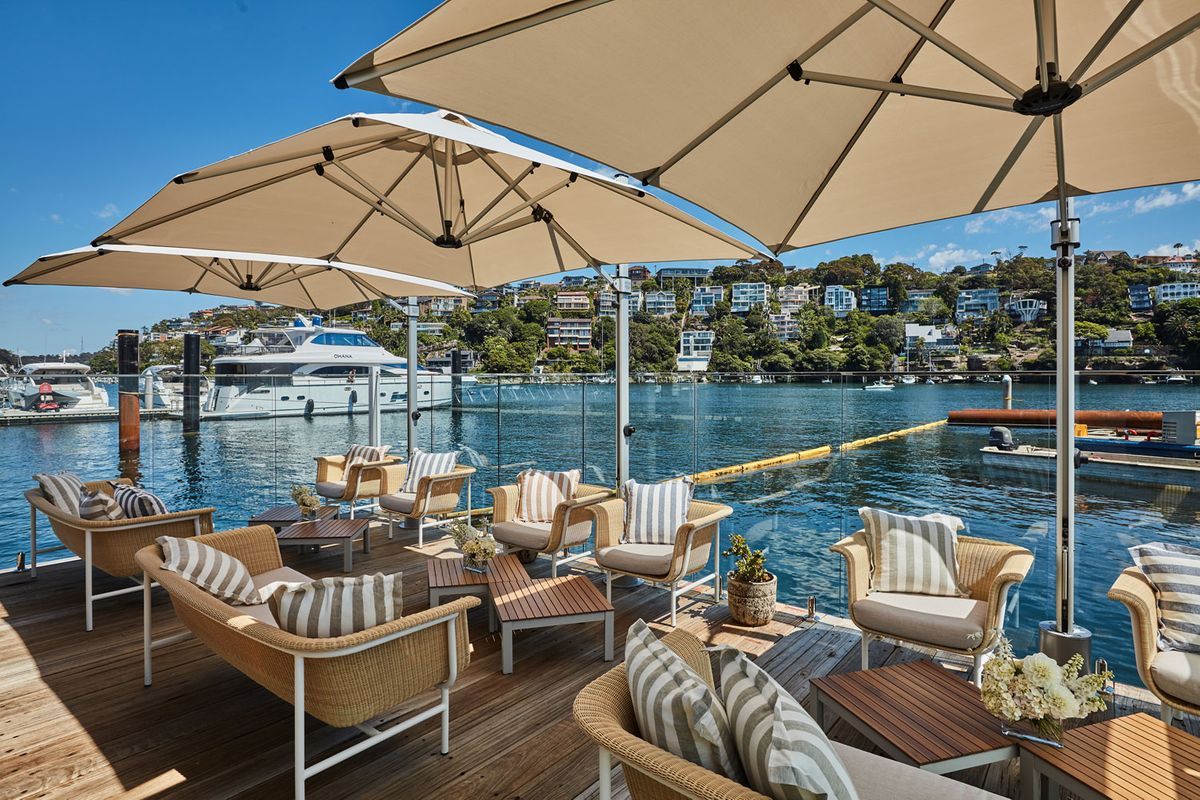 Alessandro Pavoni's most treasured restaurant, Ormeggio At The Spit, is an easy pick when you want a Sydney spot with spectacular water views. Looking over Middle Harbour, the kitchen reflects those sparkling vistas with coastal Italian classics and house-made gelato. For years, it's been seen as one of the best examples of why summer dining in Sydney is without equal.
---
12. Jonah's, Whale Beach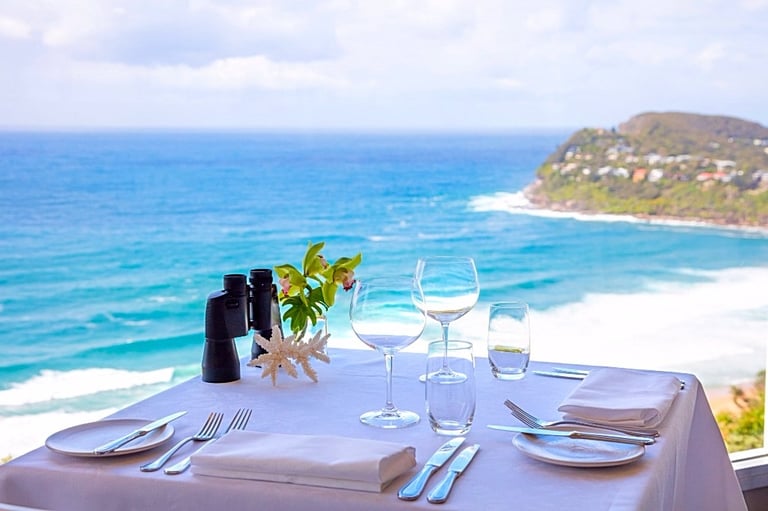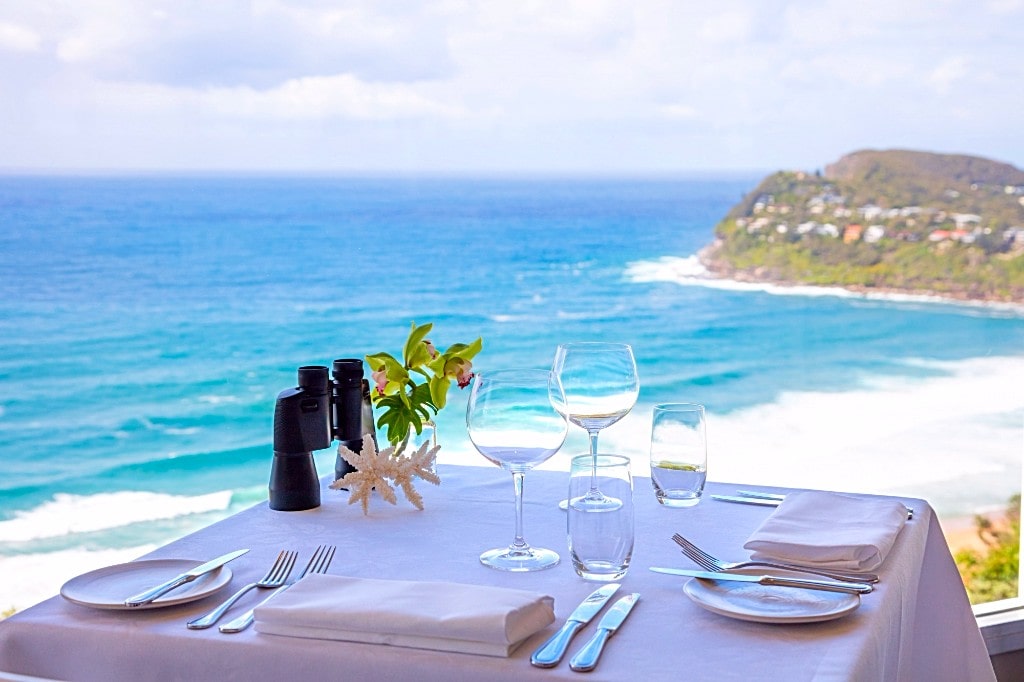 Jonah's, the fine dining powerhouse of Whale Beach, is best reached via a 20-minute seaplane journey. Landing on the shaded terrace after you've just skimmed some of the greatest harbour views Sydney has to offer is part of the experience. Then it's on to the Italian-leaning dining room, which is always at its best when it's carving up wild-caught fish or twirling home-style pasta dishes to help those ocean views sink in much deeper.
---
13. Sean's Panorama, Bondi Beach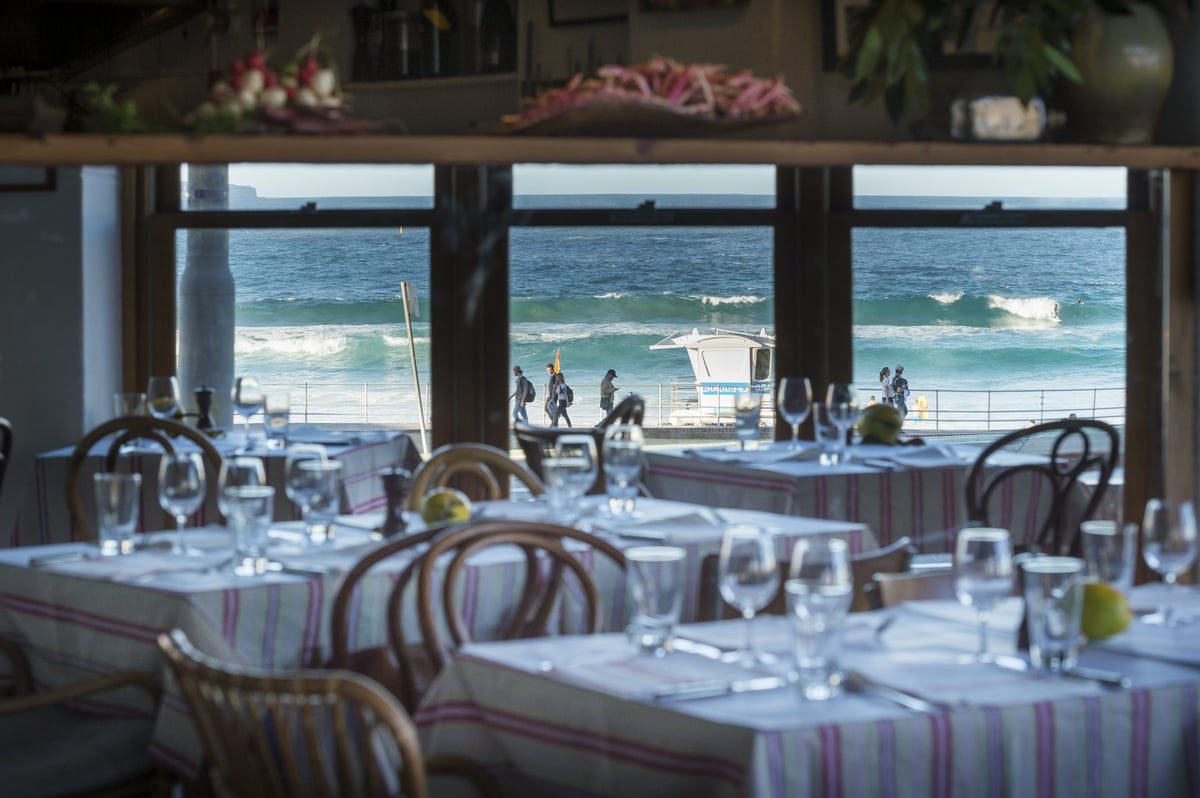 Sean's Panorama is another power move for Bondi's bustling beachside dining scene. Since 1993, Sean Moran has been plating up some of the area's finest dishes, threaded into a menu that's different every day.
A focus on seasonality definitely helps, with Moran's Blue Mountains farm being the source of many of these rich flavours. But it's the atmosphere that people coming back for. You're within earshot of Bondi's crashing waves in the sun-soaked dining room, which is distant enough from the beach that you get a good idea of Bondi's breezy lifestyle.
---
14. North Bondi Fish, Bondi Beach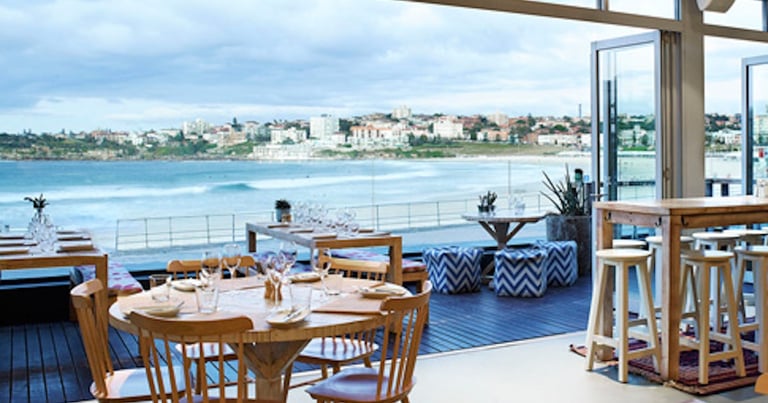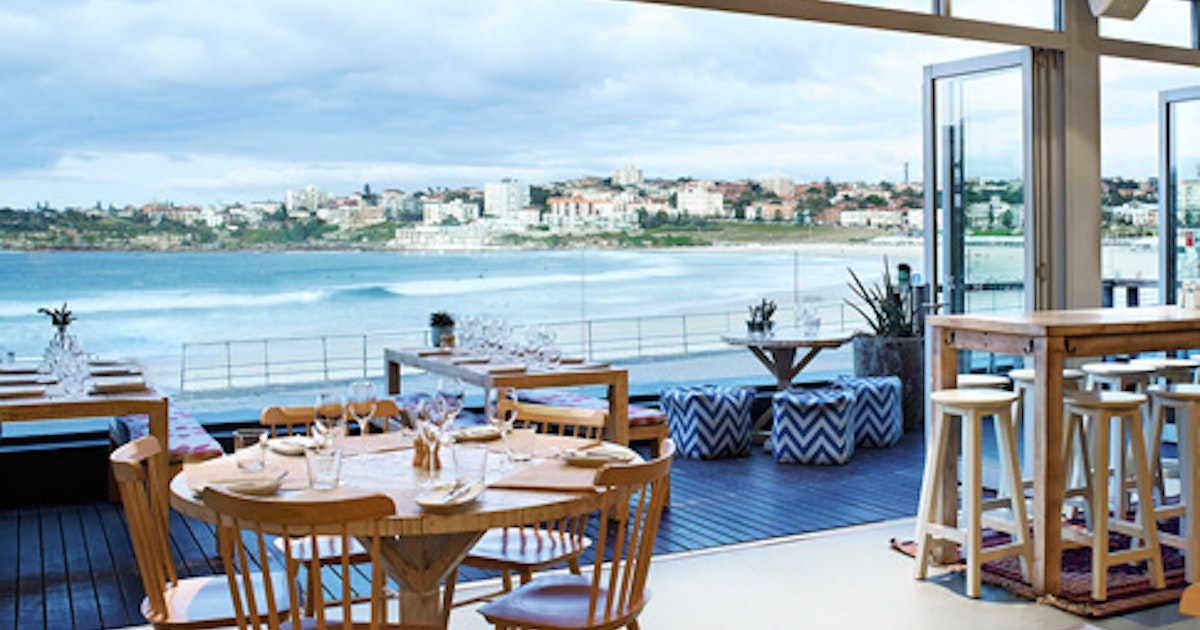 North Bondi Fish is another glowing standout in Matt Moran's hefty profile, benefitting from its location on the golden sands of Bondi Beach. Despite Sydney's defining feature, you won't find many restaurants that are right on the beach so North Bondi Fish has been emblematic of the city's enviable lifestyle for years. Plus, the seafood is always super fresh, worked into a simple menu that's best complemented by those perfectly made margaritas.
---
15. Mimi's, Coogee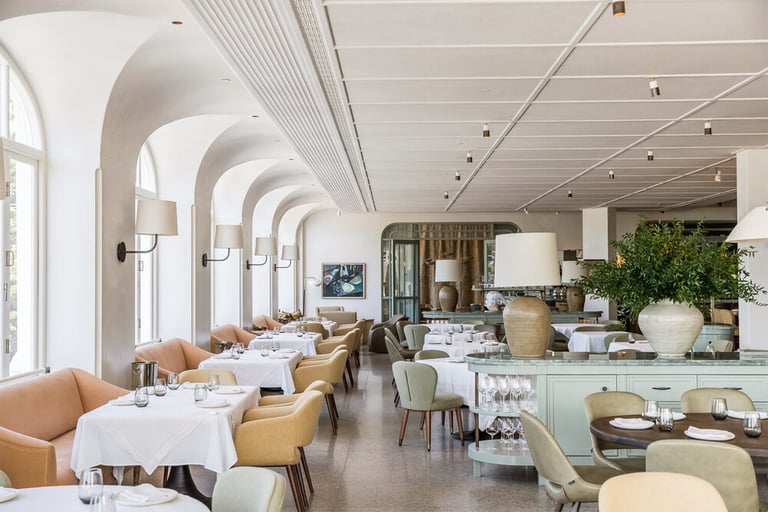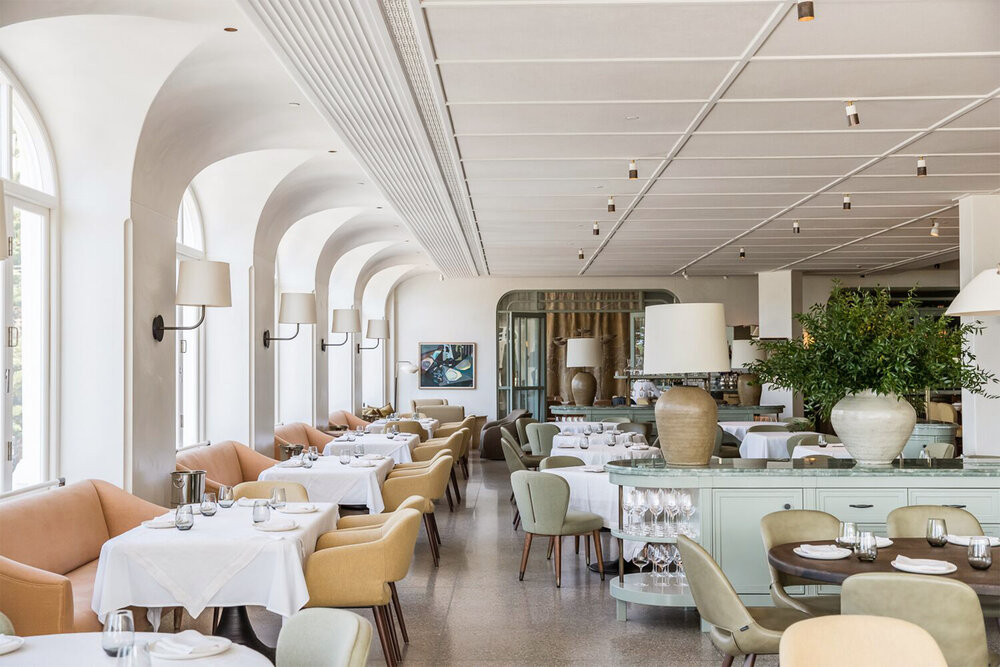 Overlooking Coogee Beach, Merivale's most ambitious restaurant gets by on more than just ostentatious caviar bumps and top-shelf Champagne. Those huge windows guarantee every table scattered across this elegant space, which is located in Coogee Pavilion and serves as the mega venue's star culinary attraction. And while I personally prefer the hearty flavours on offer at Una Mas, there's no mistaking Mimi's for anything but Merivale's star attraction.
---
How Boss Hunting Chose This List
The Boss Hunting team is lucky enough to eat around quite frequently. Our office is based in Sydney, so we have plenty of experience dining at some of the city's best restaurants, whether it's for a personal visit or a media event.
Across our collective experience, we are experts in Sydney's dining scene and have only included restaurants on this list that we ourselves would recommend to friends. We consider how good the food is, the service, price point and atmosphere above all else. But, of course, for this specific list, the view on offer is paramount. If it's obscured or not fully taken advantage of, then it's not on this round-up.
To find out more about how we put these lists together please read our editorial policy.
---
Did you find this list helpful? Check out our other Sydney dining content.
---
Frequently Asked Questions
What cafe has the best view of Sydney?
If you want an all-encompassing view of Sydney's best assets head to Cafe Sydney.
What is the name of the restaurant in Sydney Opera House?
The restaurant in the sails of the Sydney Opera House is Bennelong by Peter Gilmore.
Where do celebrities dine in Sydney?
If you want to do some celebrity spotting, head to Catalina or Icebergs Dining Room & Bar.