Outside of the continent itself, is there any country with a stronger grasp on Asia's culinary diversity than Australia? There's plenty of evidence that the best Asian food outside of Asia can be found down under. Perhaps that's most evident when looking at the best Japanese restaurants in Melbourne.
Australia's second largest city is constantly locked in competition with Sydney for a claim to the country's finest Japanese food. And depending on who you ask, the battle is so incredibly one-sided it would be laughable to suggest that the harbour city deserves anything more than a participation medal. The jury is out on that one – Sydney has some ridiculously good Japanese spots – but Melburnians are certainly spoiled for choice.
The following are the best Japanese restaurants Melbourne has to offer, from high-end, special-occasion dining, to experimental sketches of traditional techniques showcasing just how adaptive they can be.
---
---
The Best Japanese Restaurants Melbourne Has To Offer
Minamishima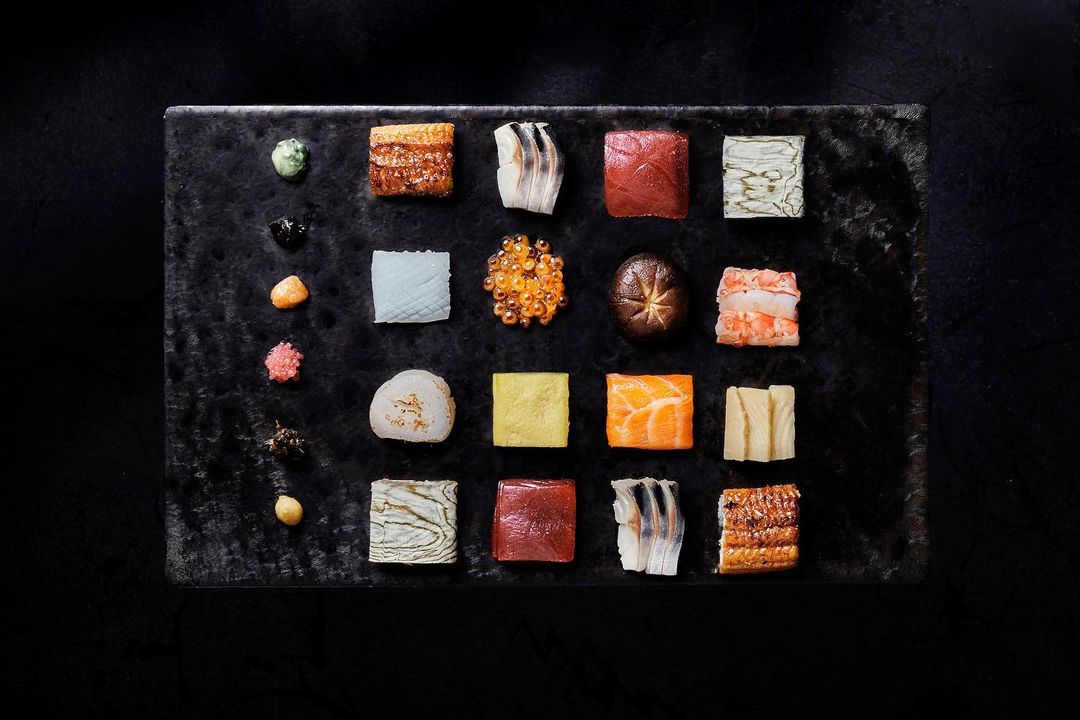 The highly-prized king of Melbourne's rich Japanese scene hasn't lost a step after all these years. Minamishima, which opened to relative obscurity on a Richmond backstreet in 2014, is now considered Australia's finest sushi-ya and is best known for a 15-course omakase that's typically booked out months in advance. No one who has walked out of a meal with Minamishima has mistaken the stunning venue as anything but the best Japanese restaurant in the country, from the immaculate dining room to the lively sushi bar.
Eponymous owner and Sushi Master Koichi Minamishima, who deftly climbed Japan's famously hierarchical culinary scene before bringing his know-how to Melbourne, is usually found standing calmly behind a glossy wooden sushi bar, casually looking up to the 12 diners that encircle him while he slices, shapes, torches and brushes delicate pieces of nigiri.
The wider dining area pulls on flavours from other corners of Japanese cuisine, best experienced through the private dining degustations lavishly designed by third-generation sushi chef Yoshiki Tano who, like Minamishima adopts Japan's 'shokunin' philosophy of absolute, uncompromising mastery.
You'll find that the dinner menu here changes regularly, but general flavours you can expect a range from Hokkaido king crab and sake-steamed scallops, to butter-soft flounder fin and, for the brave, meticulously prepared fugu (pufferfish). Traditional Japanese dining is art here, and Minamishima has fast become a Japanese restaurant Melbourne locals are understandably fiercely proud of.
Address: 4 Lord St, Richmond VIC 3121
Contact: (03) 9429 5180
Opening Hours: Tuesday – Saturday (6 pm – 10 pm)
---
Supernormal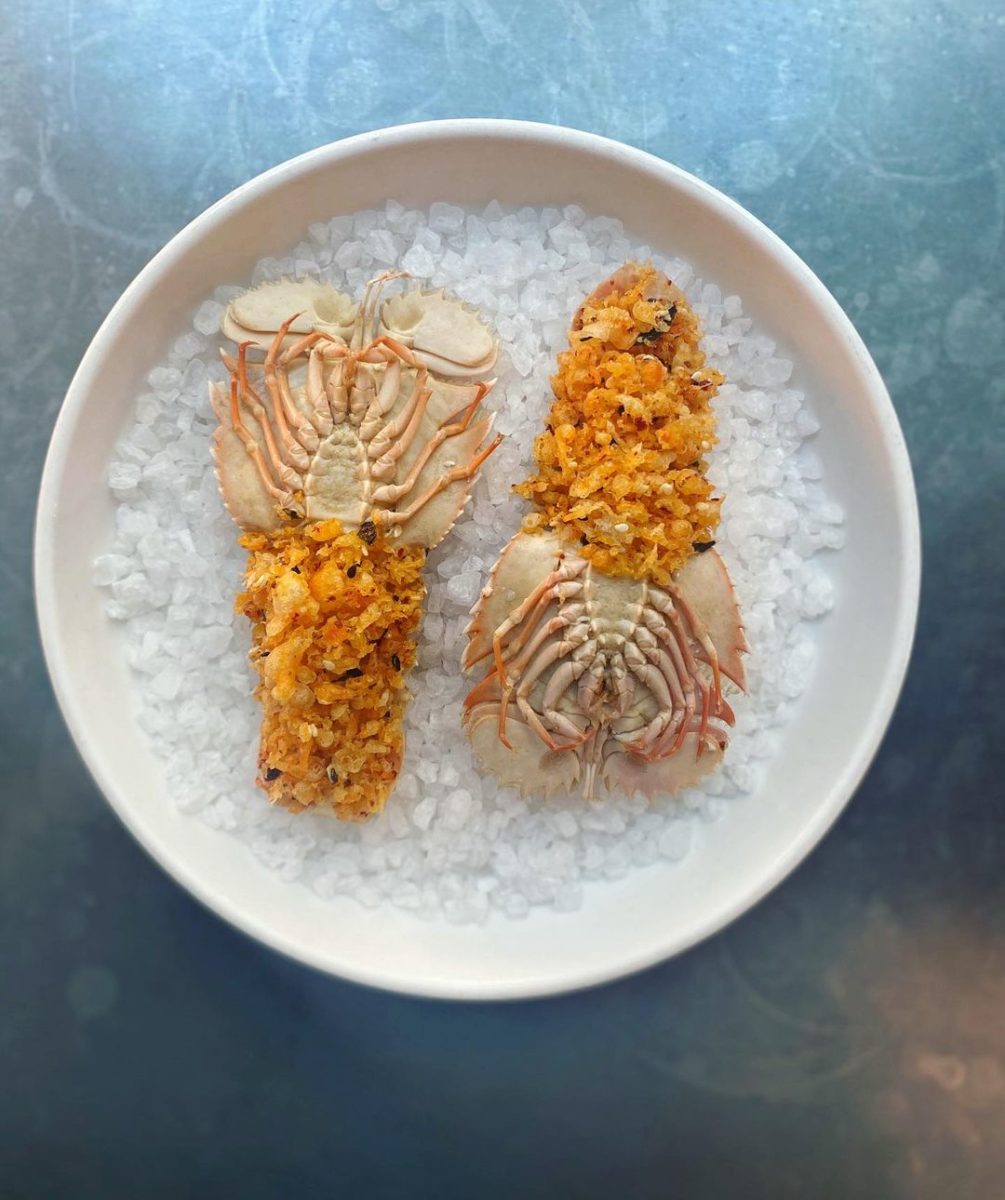 Supernormal may be best known for the kitchen's famous lobster roll, but this genius expression of Asian-fusion mastery is still a powerful force for anyone looking for a Japanese restaurant in Melbourne that's always going to satisfy.
Andrew McConnell has plenty of beloved restaurants dotted across Melbourne, from Gimlet to Cumulus Inc, but it's Supernormal that's still one of his fascinating venues. Aside from Japanese flavours, there are plenty of other inflections borrowed from major Asian cities like Shanghai, Seoul and Hong Kong, leaving behind the typical fresh sashimi for dishes that express the team's creative flair like hapuka fillet with Japanese soy and preserved vegetables.
---
---
Address: 180 Flinders Ln, Melbourne VIC 3000
Contact: (03) 9650 8688
Opening Hours: Monday – Sunday (12 pm – 10 pm)
---
Izakaya Den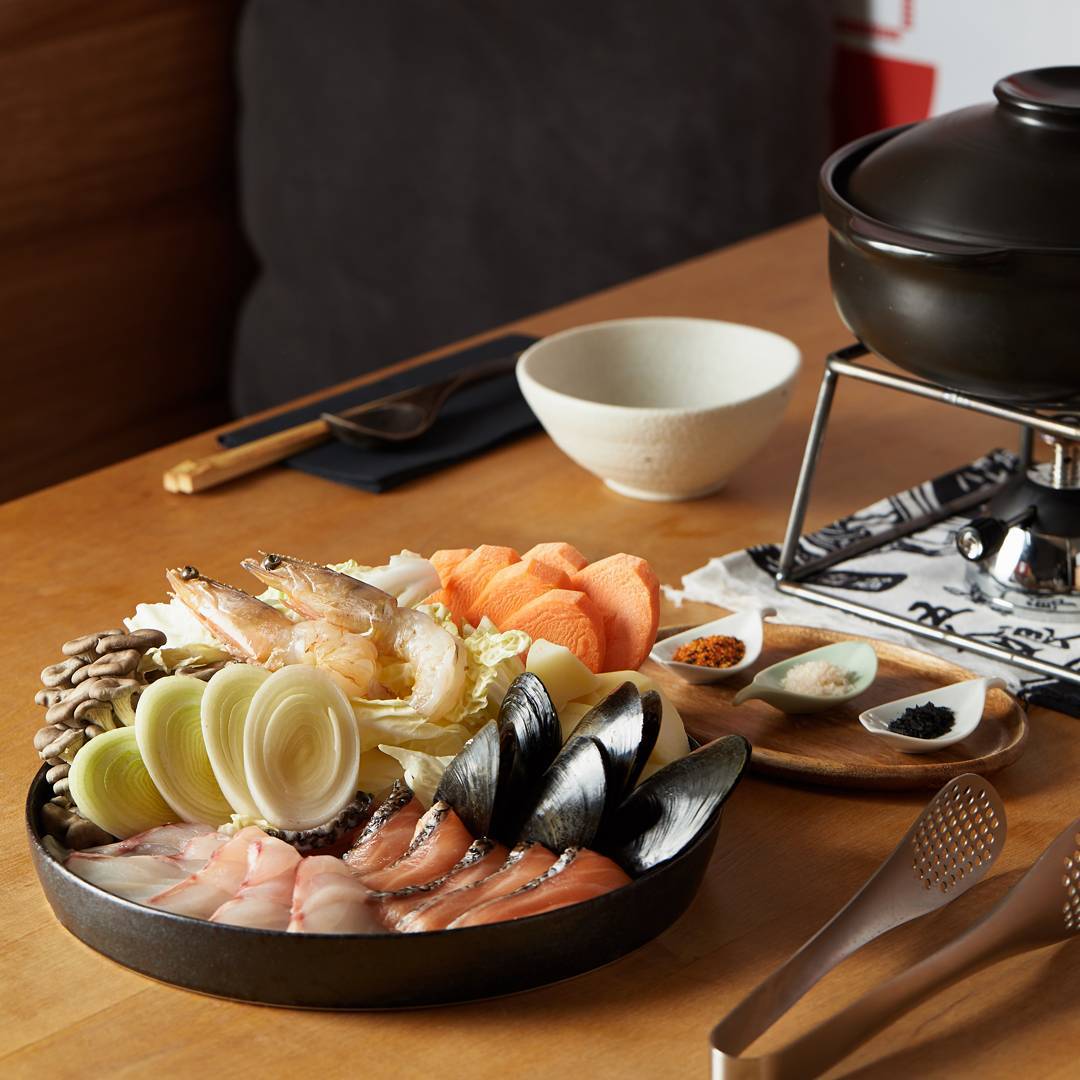 There are few Japanese dining institutions in Melbourne as beloved and consistent as Izakaya Den. If you want great gyoza, you come straight to Russell Street and dip straight into that moody, atmospheric space. Order up some grilled octopus and agedashi tofu to start with, and there's also a vegan menu that should keep the more intolerant amongst us satisfied.
The assortment of imported sake, beer, and Japanese whisky make this a regular stop for locals even if they're arriving with full stomachs. Even if you don't want that beautifully marinated octopus served straight from the grill, it's worth parking up here for a drink or two to soak in a social scene that has now become inseparable for the idea of late nights in Melbourne CBD.
Address: 114 Russell Street, Melbourne VIC 3000
Contact: 0476 208 573
Opening Hours: Tuesday – Saturday (6 pm – 10 pm)
---
Kisumé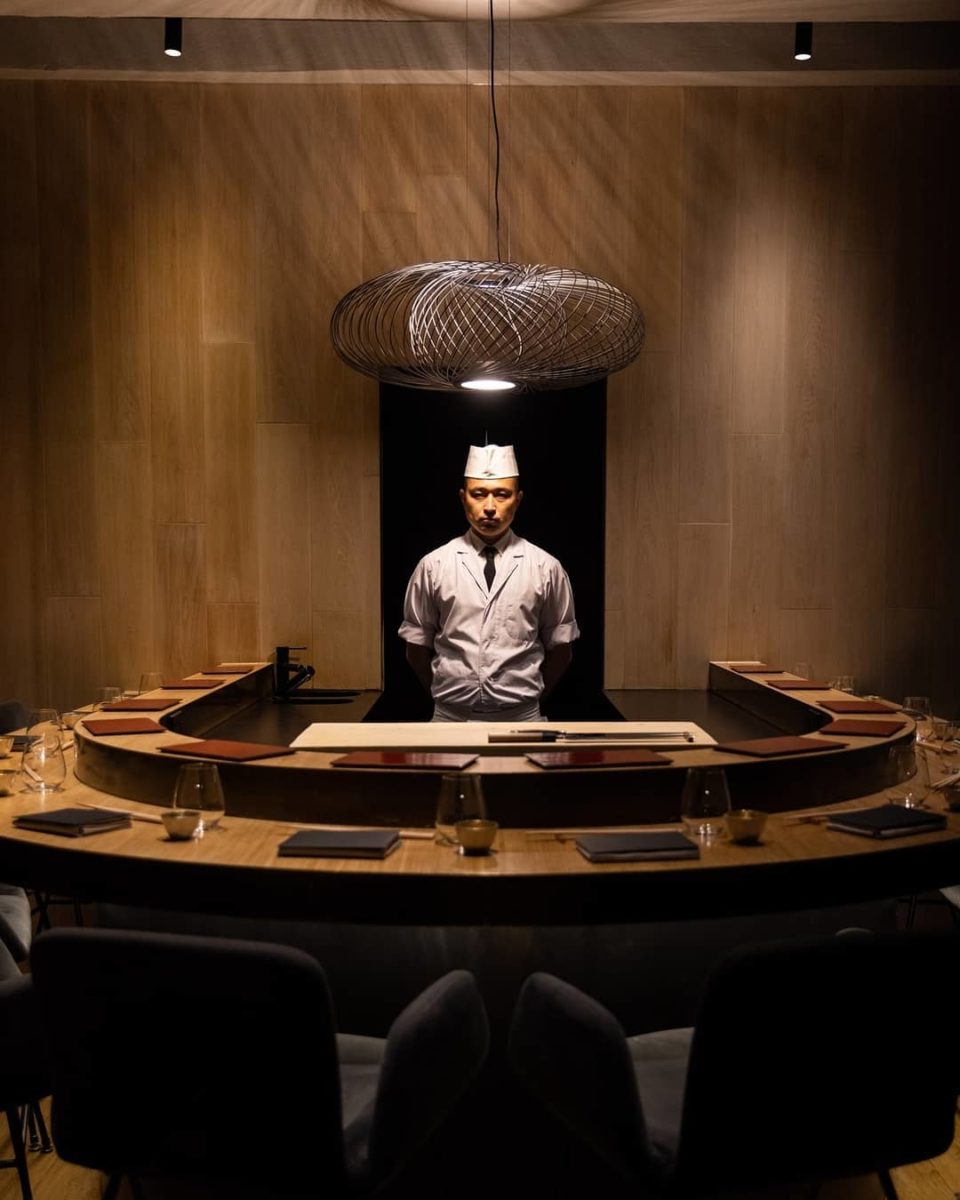 From the same hospitality group behind casual dining giants like Chin Chin and Hawker Hall, Kisume was Melbourne's biggest opening in 2017, both in literal and figurative terms. The three-level Flinders Lane restaurant dwarfs nearby favourites like Supernormal and Sake, immense in stature and just as ambitious in concept.
Kisume has multiple dining experiences in the one venue, all tied together with the kind of classy, muted minimalism that perfectly communicates the no-fuss approach to fine food and even finer wine. The exquisite 18-course Chef's Table experience is the heart of this offering, ever-evolving but always laser focused on expressing Japanese perfection by way of the freshest Australian seafood available.
Restaurateur Chris Lucas has taken the drinks list just as seriously, flying in Jonathan Ross (formerly of New York's top-rated Eleven Madison Park) to lead a formidable wine team. The result is The Chablis, an effortlessly cool bar home to the largest selection of the world's purest chardonnay, along with classic cocktails and an exploratory range of both whisky and sake.
Address: 175 Flinders Ln, Melbourne VIC 3000
Contact: (03) 9671 4888
Opening Hours: Monday – Sunday (12 pm – 3 pm, 5 pm – 10 pm)
---
---
RELATED: 17 Best Steak Restaurants In Melbourne For Your Next Lads' Dinner
---
Kenzan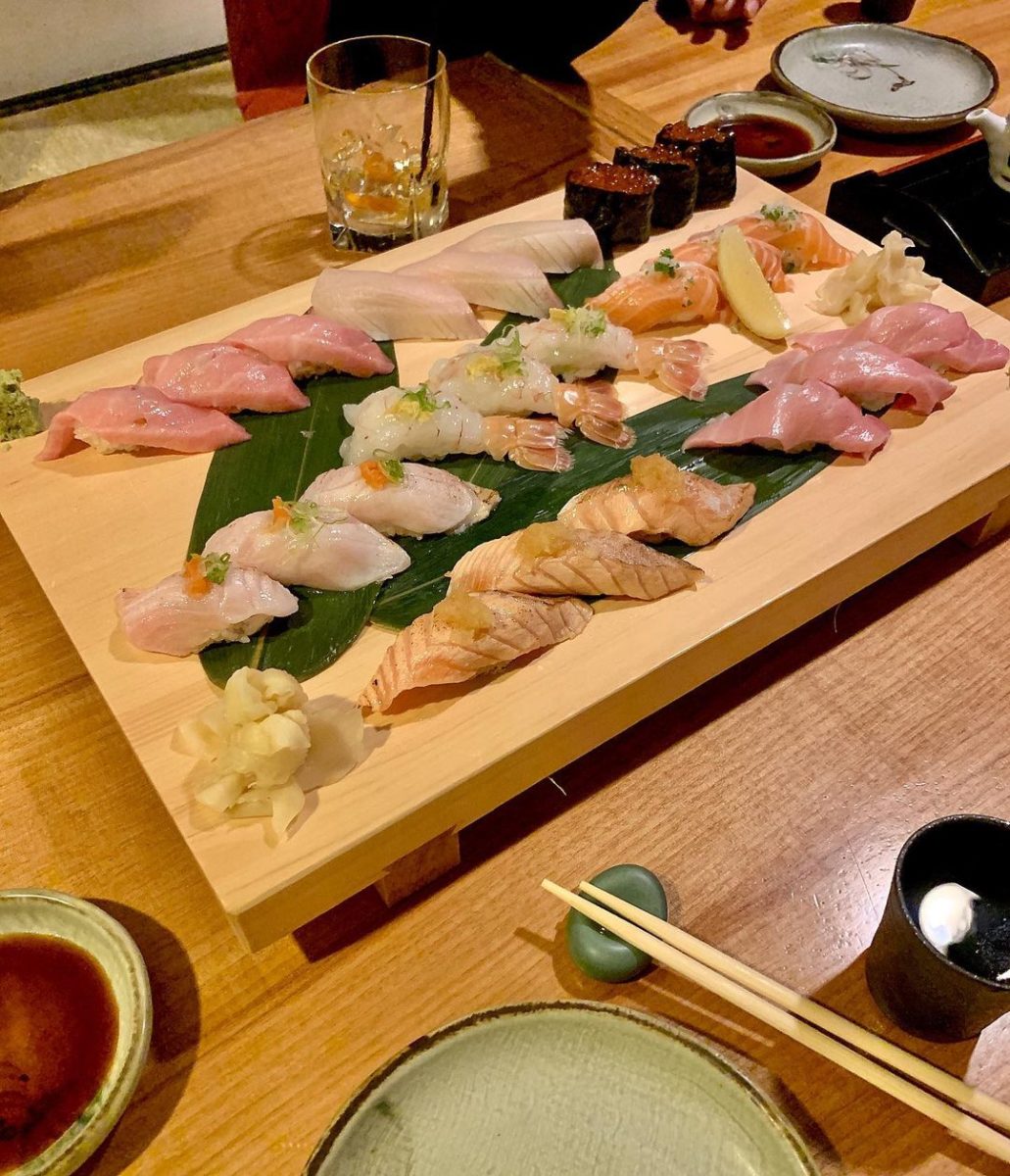 Kenzan is the elder statesman of Melbourne's Japanese restaurants, and after four decades remains one of the most coveted culinary experiences in the city. That's no simple feat in a place like Melbourne, which is famous for its remarkable dining scene and – at least before COVID – would see a highly anticipated restaurant opening just about every other week.
In fact, without Kenzan, many of the other restaurants on this list simply wouldn't exist. Koichi Minamishima got his start here, as did Shigeo Yoshihara (of Tempura Hajime) and Kentaro Usami (who is best known for his work at Kappo and Izakaya Den). Many of Melbourne's foremost authorities on Japanese cuisine earned their chops here, no doubt learning how to craft delicate flavours like signature Chawan Mushi, which is a steamed egg and dashi custard with seafood, and prepare Japanese classics like grilled eel with sweet soy sauce on a bed of perfectly textured rice.
The menu here is very broad, but the dedication to craft and traditional techniques makes it one of the city's best showcases of Japanese comfort food.
Address: Collins Place, 45 Collins St, Melbourne VIC 3000
Contact: (03) 9654 8933
Opening Hours: Monday – Tuesday (5:30 pm – 9:30 pm); Wednesday – Friday (12 pm – 2:30 pm, 5:30 pm – 9:30 pm); Saturday (5:30 pm – 9:30 pm)
---
Tempura Hajime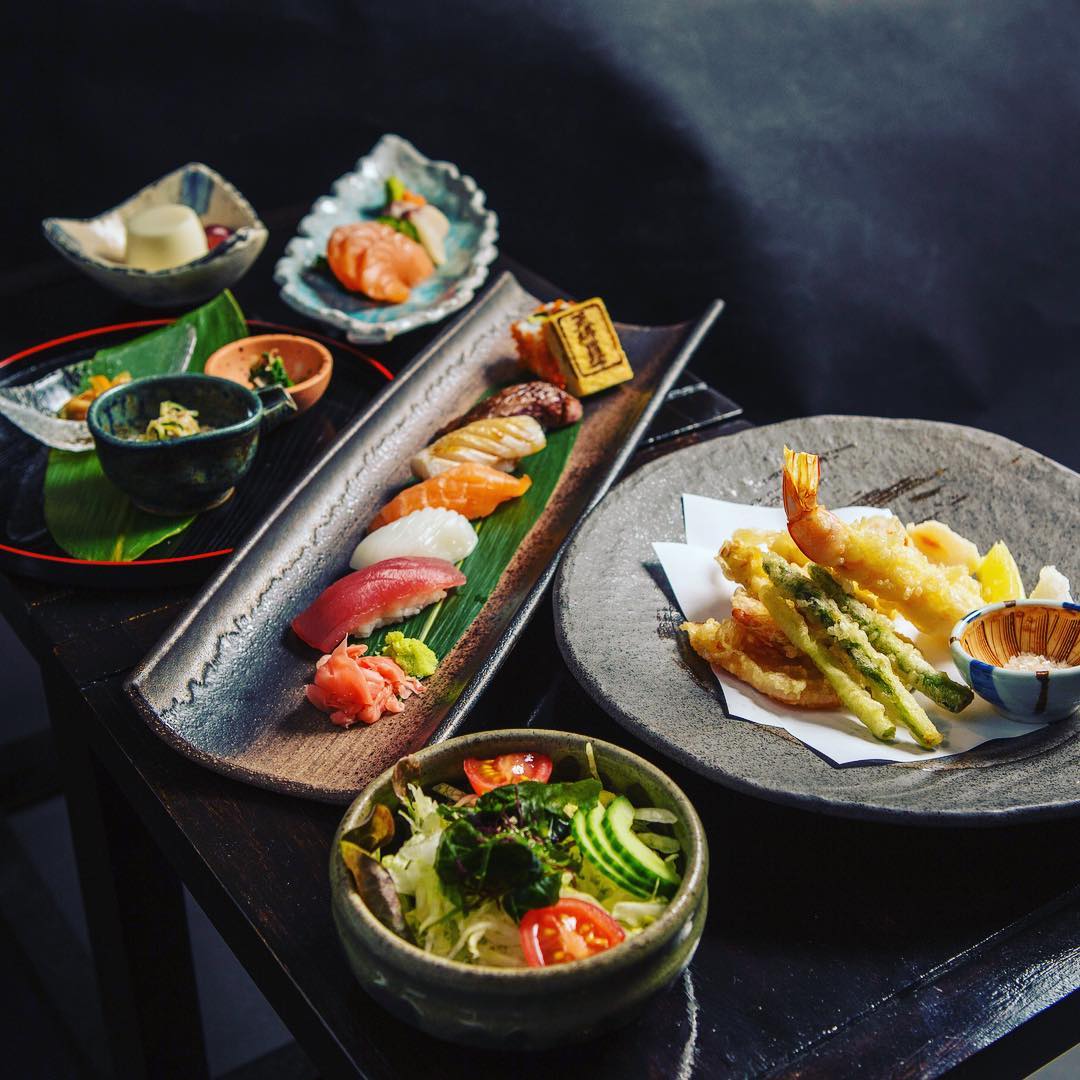 Tiny, with barely enough room for its 12-diner cap, Tempura Hajime mirrors the kind of hidden gem you'd find if you were to veer off the neon-washed main streets of Dotonbori in Osaka. Except you're in South Melbourne, frantically looking around Park Street to find this modest, award-winning eatery.
Hajime is unapologetically high-end, with a price tag to match. It is, after all, the only traditional tempura house in Melbourne. Chef-owner Shigeo Yoshihara got his start in Osaka during the mid-90's, so you're in very experienced hands as the 8 or 10-piece tempura and sushi omakase unfolds along with a wide-ranging list of sake and wine.
Address: 60 Park St, South Melbourne VIC 3205
Contact: (03) 9696 0051
Opening Hours: Tuesday – Friday (12 pm – 2 pm, 6 pm – 10 pm), Saturday (6 pm – 10 pm)
---
---
---
Ishizuka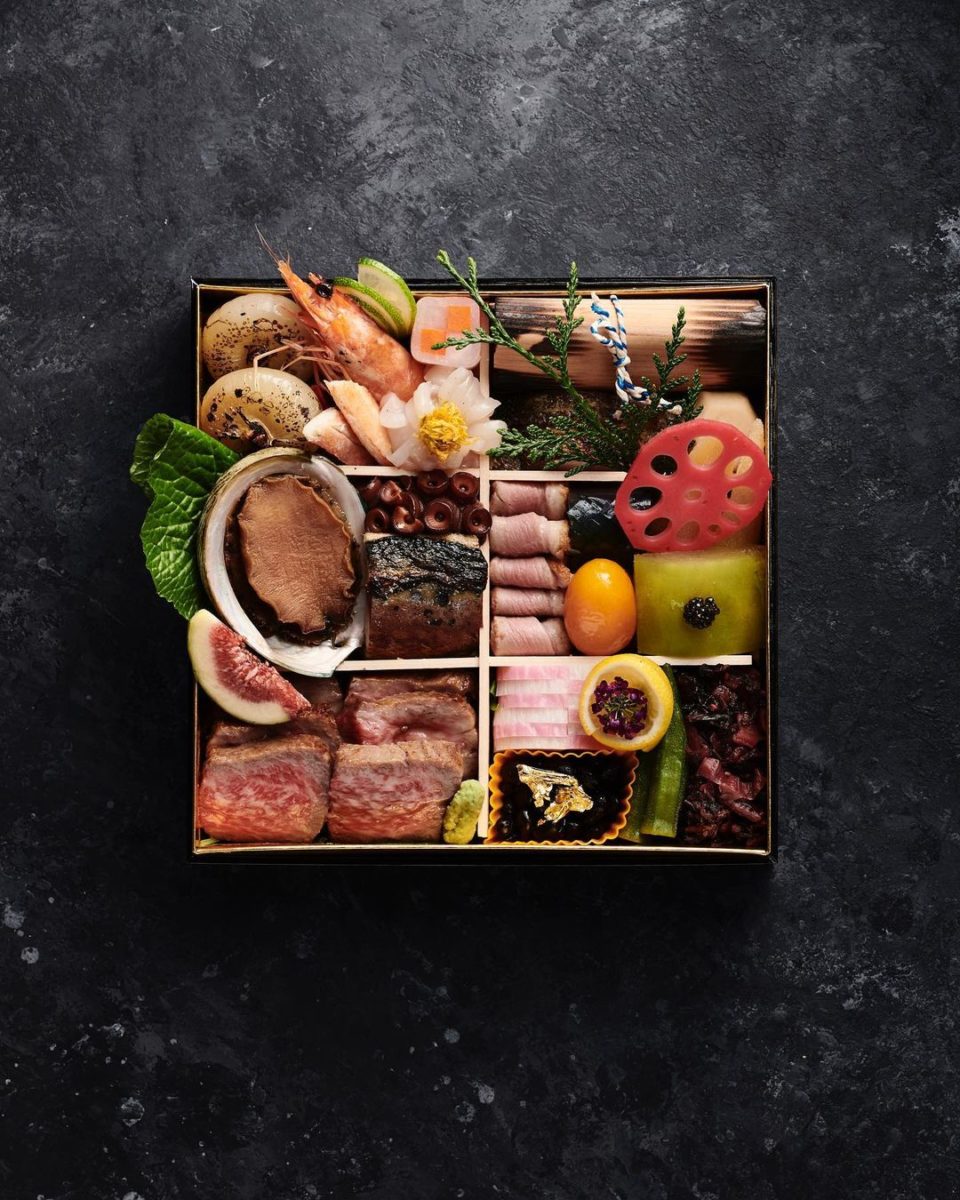 Still relatively new on the scene, Ishizuka has proven a valuable addition for lovers of fine Japanese cuisine, focused on the country's more traditional dining experience known as kaiseki. Here it's all Beluga caviar and poached daikon topped with foie gras preceding top-grade Wagyu and perfectly textured tuna, wrapped into a set menu that'll set you back $235pp, and that's without the option $120pp wine pairing.
Like many of Tokyo's greatest kaiseki restaurants, this one is also smartly hidden in a Bourke Street basement, near-impossible to find, save from a discreet keypad from which you dial in before being granted access to the lift. And like those Tokyo restaurants, Ishizuka's philosophy is guided by a "holistic dining experience" that demands nothing short of perfection and meticulous preparation.
Address: basement level b01/139 Bourke St, Melbourne VIC 3000
Contact: (03) 8594 0895
Opening Hours: Wednesday – Sunday (5:30 pm – 10 pm)
RELATED: The Japanese Government Wants To Part Pay Your Next Holiday To Japan
---
Hanabishi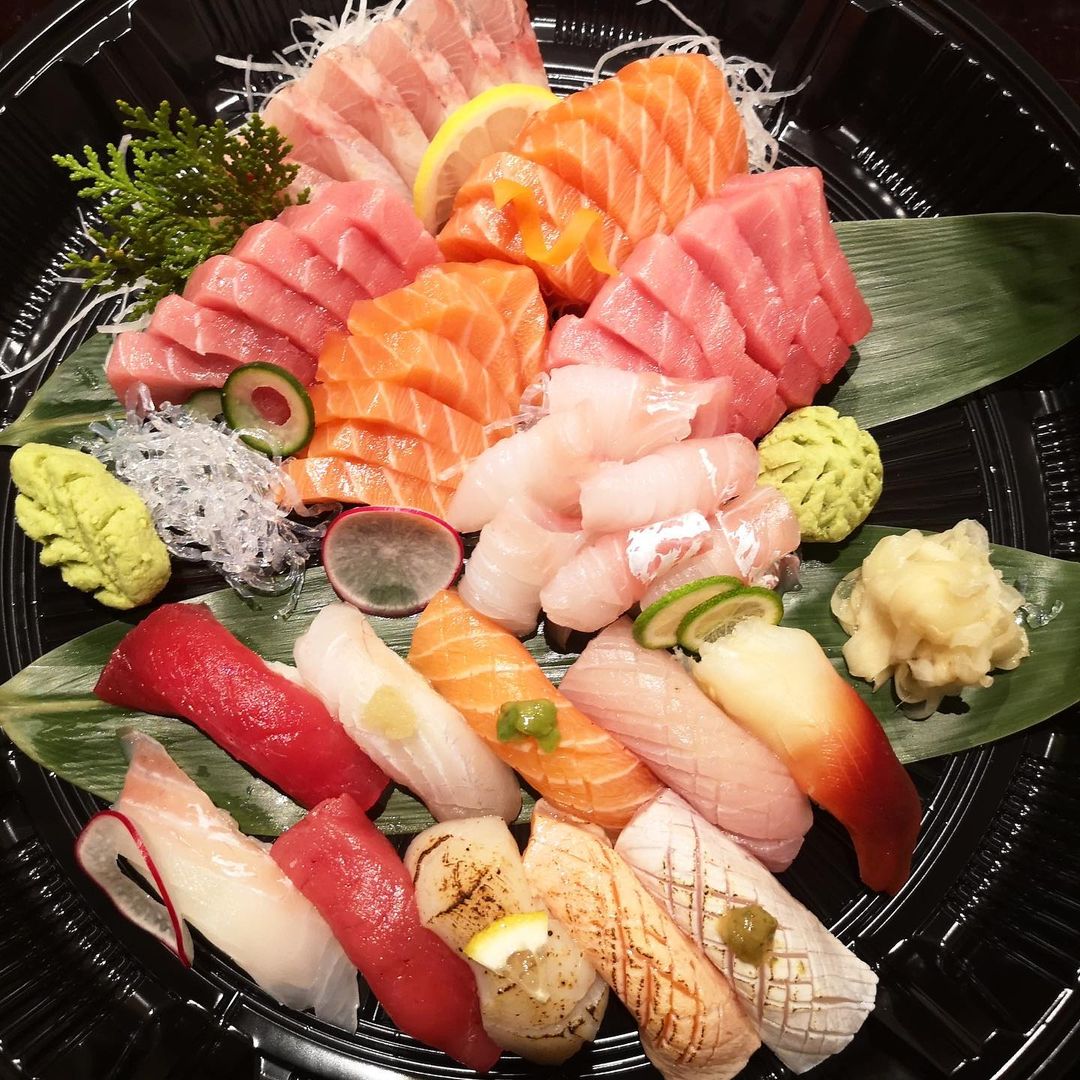 Melburnians sure can't get enough of high-end Japanese dining and Hanabishi fits right into that insatiable demand. Edging off one of the city's busiest street, avoiding the fuss or design-forward language as its more modern competitors, the stalwart eatery focuses solely on the quality of its adventurous menu, which lists everything from pan fried duck dripping with sweet soy, and premium pork tonkatsu, to Wagyu sukiyaki and an assortment of sushi.
The restaurant also offers one of the more affordable set menus across Melbourne's best Japanese restaurants, touting the $80pp omakase where chef-owner Akio Soga prepares a five-course feast with the signature duck dish (described above) surrounded by various rounds of fresh seafood and capped by two desserts.
Address: 187 King St, Melbourne VIC 3000
Contact: (03) 9670 1167
Opening Hours: Monday – Friday (12 pm – 2:30 pm, 6 pm – 9:30 pm); Saturday (6 am – 9:30 pm)
RELATED: Where To Find The Best Ramen In Melbourne
---
---
---
Cibi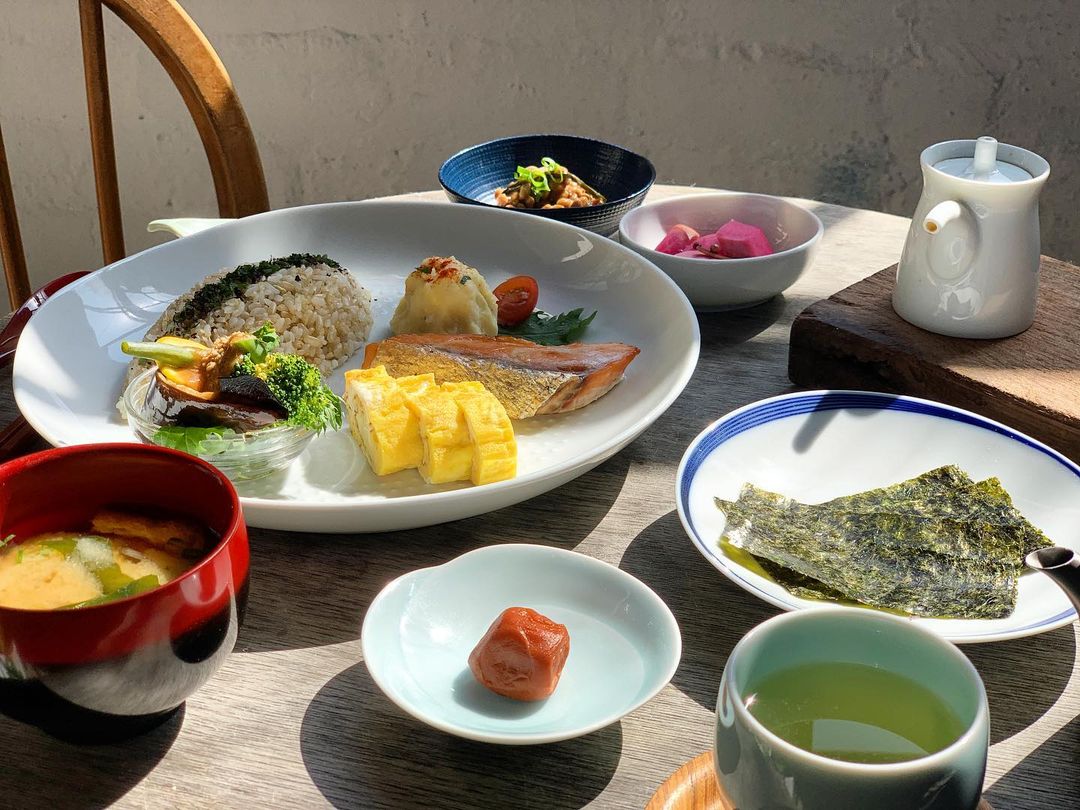 Located in an airy, light-flooded Collingwood warehouse, Cibi is the city's go-to for simple Japanese-style breakfasts. The space doubles as a concept store, run by husband and wife Meg and Zenta Tanaka and has been a beloved part of Melbourne's dining scene for more than a decade. The concept has proven so successful, in fact, that the Tanaka's were able to expand Cibi to Tokyo's Sendagi district, where it has since seen a similar level of acclaim.
The name, meaning 'little one' in Japanese, telegraphs the kind of minimalism and simplicity this cafe is hinged upon. Japanese ingredients are softly blended with Western flavours and Australia's top seasonal produce to deliver perfectly balanced dishes like the signature big brekky typically consisting of small grilled salmon fillet, tamagoyaki (Japanese omelette), cherry tomatoes, pickled daikon, greens, a creamy potato salad and softly textured rice garnished with furikake.
Address: 33/39 Keele St, Collingwood VIC 3066
Contact: 0481 498 686
Opening Hours: Monday – Sunday (8 am – 4 pm)
---
Kazuki's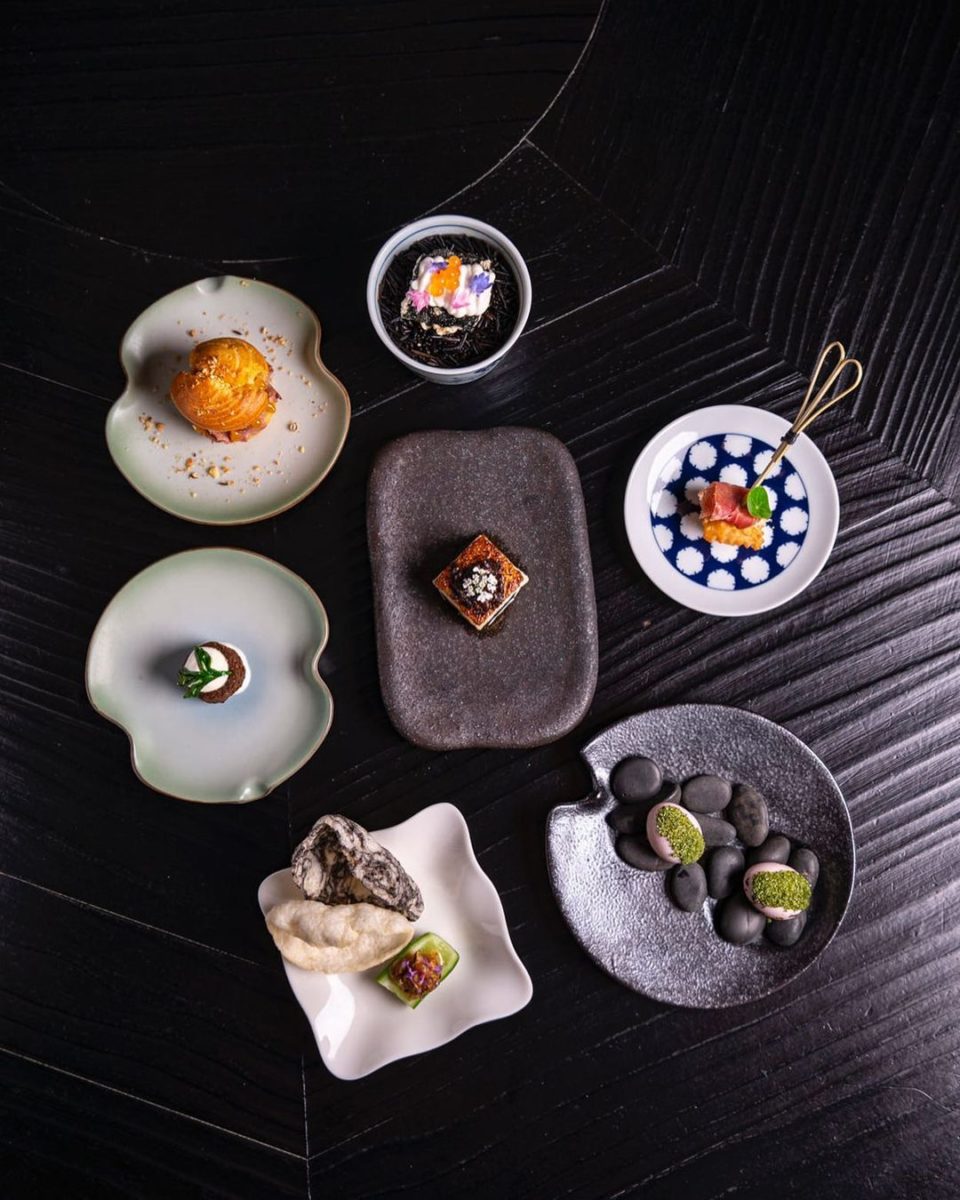 Uprooted from the foothills of Daylesford, Kazuki's has moved its celebrated tasting menu and opened up in Carlton near North Melbourne. Not that the regional location stopped city-dwellers from packing the place each day of the week, given the restaurant's high-quality produce and meditative pace.
Chef Kazuki Tsuya channels his childhood growing up in the bountiful Akita prefecture in Northern Japan, positioning provenance as the menu's driving force and softly touching traditional Japanese flavours with classic French techniques, best showcased by the $150pp seven-courser.
Address: 121 Lygon St, Carlton VIC 3053
Contact: (03) 9349 2223
Opening Hours: Wednesday – Thursday (6 pm – 10 pm); Friday (12 pm – 2 pm, 6 pm – 10 pm); Saturday (6 pm – 10 pm); Sunday (12 pm – 2 pm)
---
WaKenbo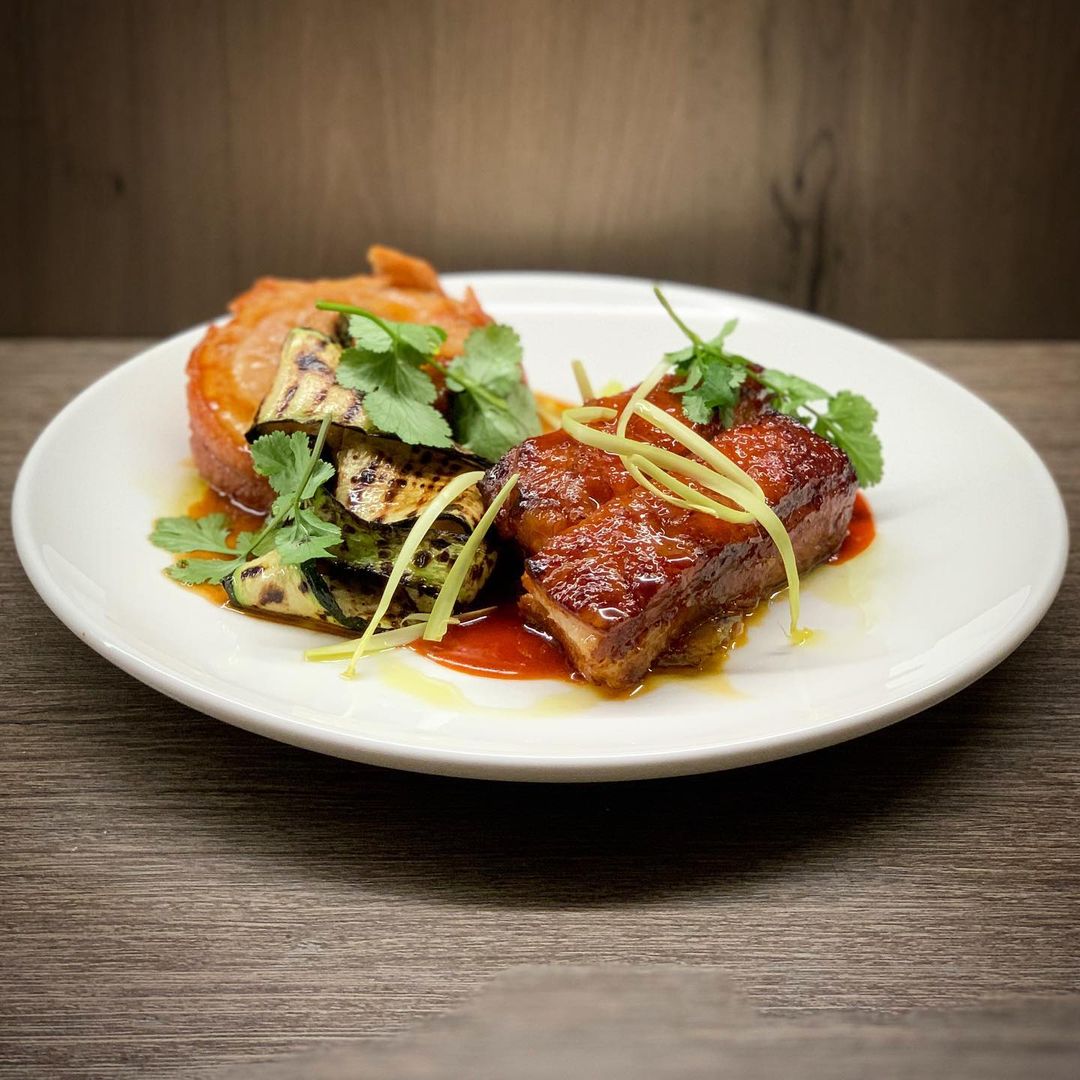 While owner and head chef Kenji Ito clearly praises traditional Japanese cooking techniques, he often demonstrates a bold move beyond those highly finessed boundaries. Wonton tortellini filled with pumpkin and dashi. Green tea-smoked duck breast with duck neck chorizo. Miso and coconut milk braised rabbit served with a marrow raviolo, seared scallop and preserved lemon. All these unconventional dishes have appeared on the WaKenbo menu over the years, building up a fine reputation for harmonious crossings between Japanese and Western palates.
Ito has a history deeply rooted in Tokyo's Ginza district, perfecting the traditional cuisine specific to Kyoto before moving onto Adelaide in the late 90s. It was there that he made a huge impact on Australia's now ravenous appetite for experimental Japanese by opening Kenji Modern Japanese, swiftly forming a legacy that flows through this trendy Fitzroy restaurant. If you're looking for something different, this is the best place to start and undoubtedly one of the best Japanese restaurants in Melbourne.
---
---
Address: 69 Victoria St, Fitzroy VIC 3065
Contact: (03) 9041 9495
Opening Hours: Thursday – Sunday (5 pm – 8 pm)
RELATED: The Best New Restaurants In Melbourne
---
Nobu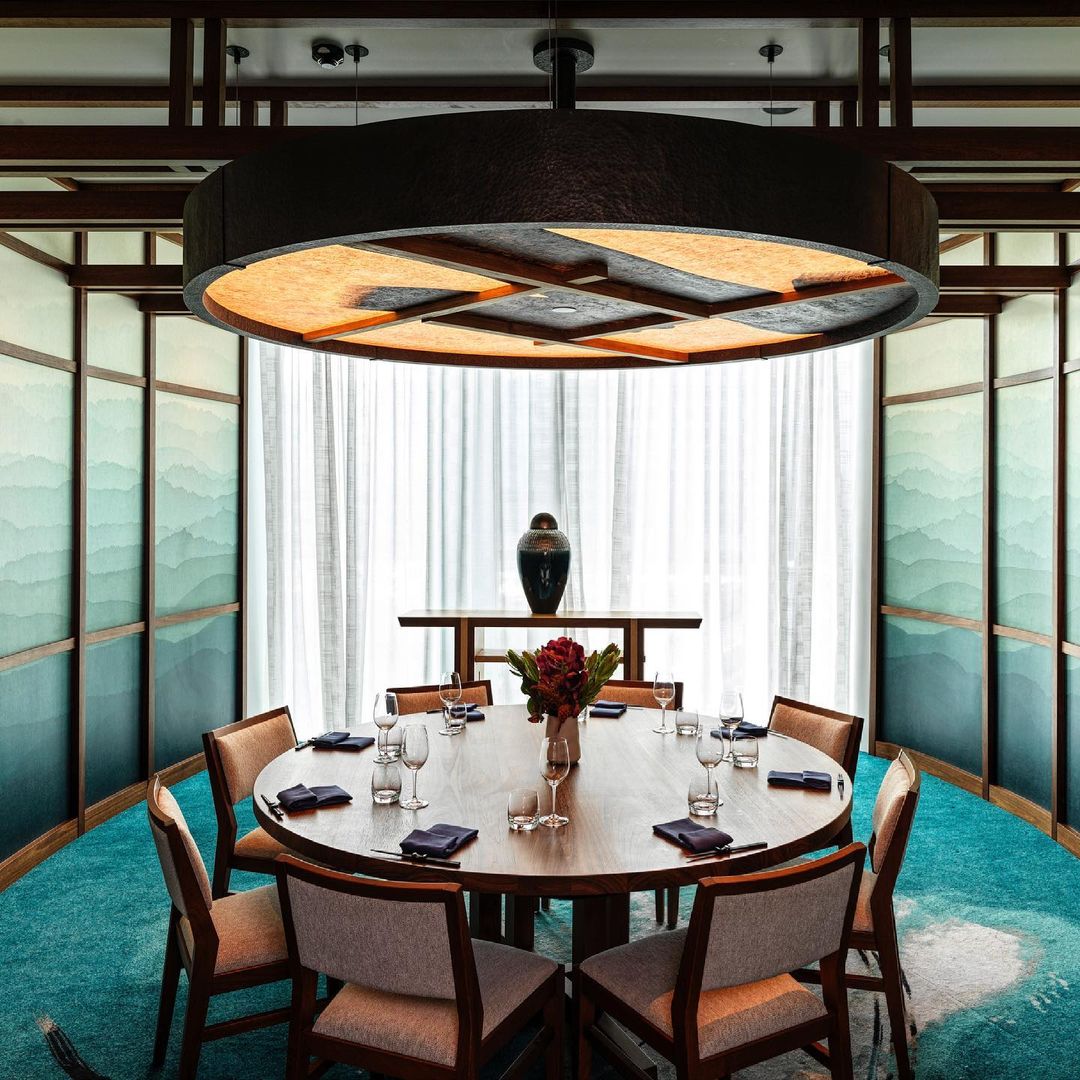 The Nobu legacy is one of legend; pioneering and unimpeachable when it comes to shaping the global appetite for contemporary Japanese cuisine. At its core, the renowned brand is built on the idea of Nikkei, which is the unique cross-section of Peruvian and Japanese flavours that inspired founder Nobu Matsuhisa in the mid-90s. Now, Nobu is a global force and can be found in no less than 48 cities, claiming popular expressions in affluent destinations like Monte Carlo, Milan and, of course, Tokyo.
Melbourne has Australia's only Nobu to date, fitted into the basement of the Crown with a loud, seductive atmosphere and a relentless kitchen regularly serving out high-quality sushi, ceviche-style seafood dishes, and 9+ Wagyu. The menu is more varied in its tastes than the usual premium Japanese eatery, scanning international flavours to satisfy an endless rotation of high-rolling regulars. It may be ubiquitous and showy, compared to the other spots in this list, but there's no mistaking that Nobu is amongst the best Japanese restaurants in Melbourne.
Address: Crown Riverwalk, Crown Melbourne, 8 Whiteman St, SCrown Riverwalk, Crown Melbourne, 8 Whiteman St, Southbank VIC 3006
Contact: (03) 9292 5777
Opening Hours: Monday – Thursday (12pm – 10pm); Friday – Saturday (12pm – 11pm)
---
After something else? Check out the best restaurants Melbourne has ever seen: the hall of fame.
Japanese Restaurant Melbourne – Frequently Asked Questions
What is the most popular Japanese restaurant in Melbourne?
The most popular Japanese restaurants in Melbourne are Minamishima, Kisume, Supernormal and Izakaya Den.
What is the best Japanese restaurant in Melbourne CBD?
The best Japanese restaurant in Melbourne CBD is Izakaya Den which is located on Russell Street, and Kisume which is located in Flinders Lane next to another top choice – Supernormal.
What is the best Japanese restaurant for sushi in Melbourne?
If you're particularly looking for sushi and sashimi then your best bet is going to be Minamishima or Kisume. Both restaurants offer acclaimed omakase experiences.