The appetite for the best Asian-fusion restaurants in Melbourne is, fortunately, not going anywhere. Given Australia's long multicultural history, the country boasts some of the most unique and inventive modern takes on Asian cuisines anywhere in the world (outside of Asia itself, that is).
Some see modern Asian as a cultural perversion, preferring to stick strictly to tradition. Others see it as a pure expression of creativity, nodding to the past and using traditional techniques to create something entirely new. However you see it, it's hard to deny Melbourne has some of the best Asian-fusion restaurants in the country. Get across them the next time you're craving a nutella and cheese-stuffed martabak, or sushi taco platter.
Where To Find The Best Asian-Fusion Restaurants In Melbourne
---
Yoi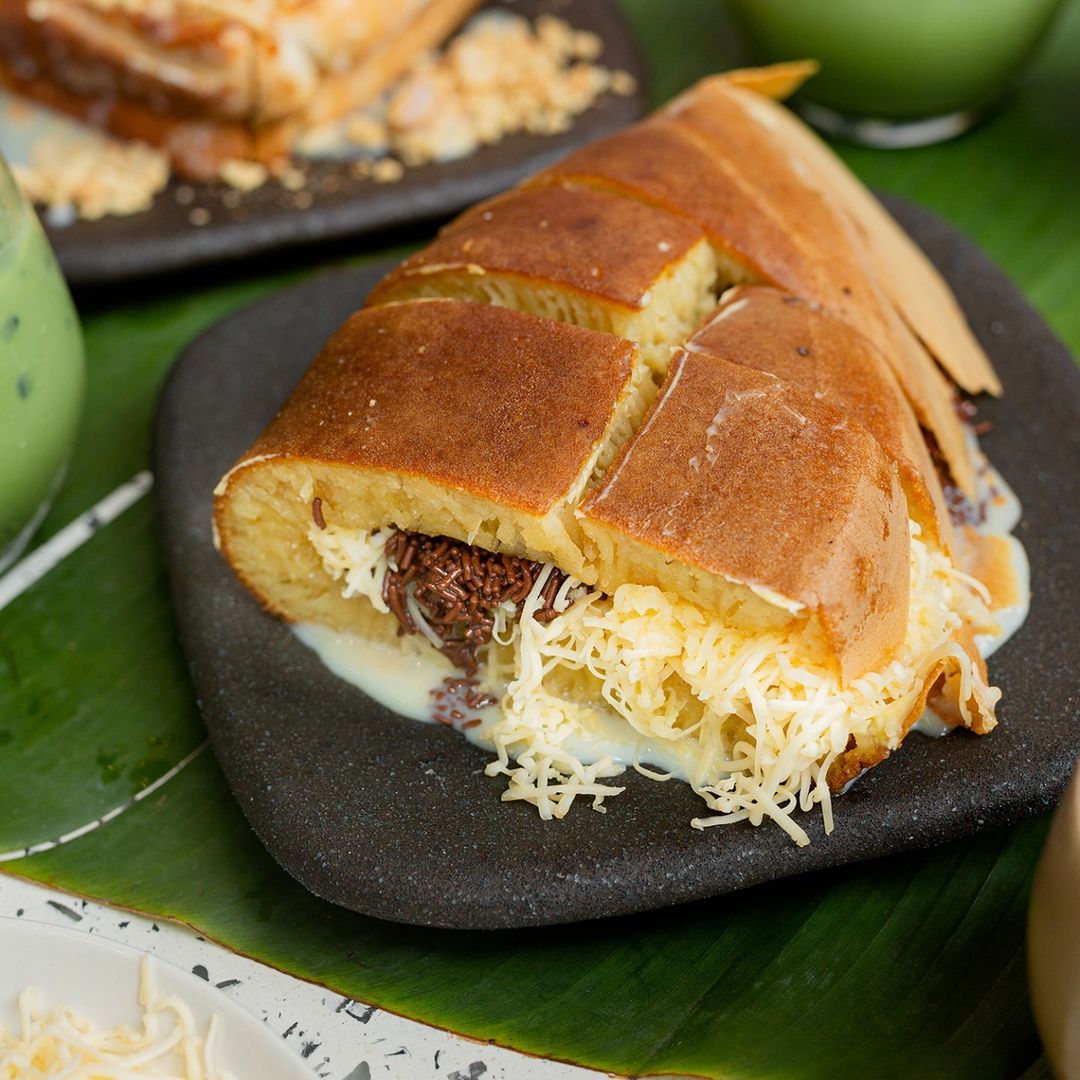 Indonesian is redefined at Yoi Restaurant, a Franklin Street favourite and one of the best Asian-Fusion restaurants you'll find in Melbourne. While it's usually Japanese and the various pillars of Chinese that get the mod-Asian treatment, Yoi takes joy in doing things differently.
---
---
The signature original sweet martabak – a stuffed pancake found throughout Asia – is completely customisable based on taste, whether that means stuffing it full of nutella, cheese, oreo, or kaya butter. Back that up with Indonesian favourites like indomie beef rendang and Yoi chicken katsu curry.
Contact: 1/155 Franklin Street, Melbourne VIC 3000
Address: (03) 9043 1530
---
Supernormal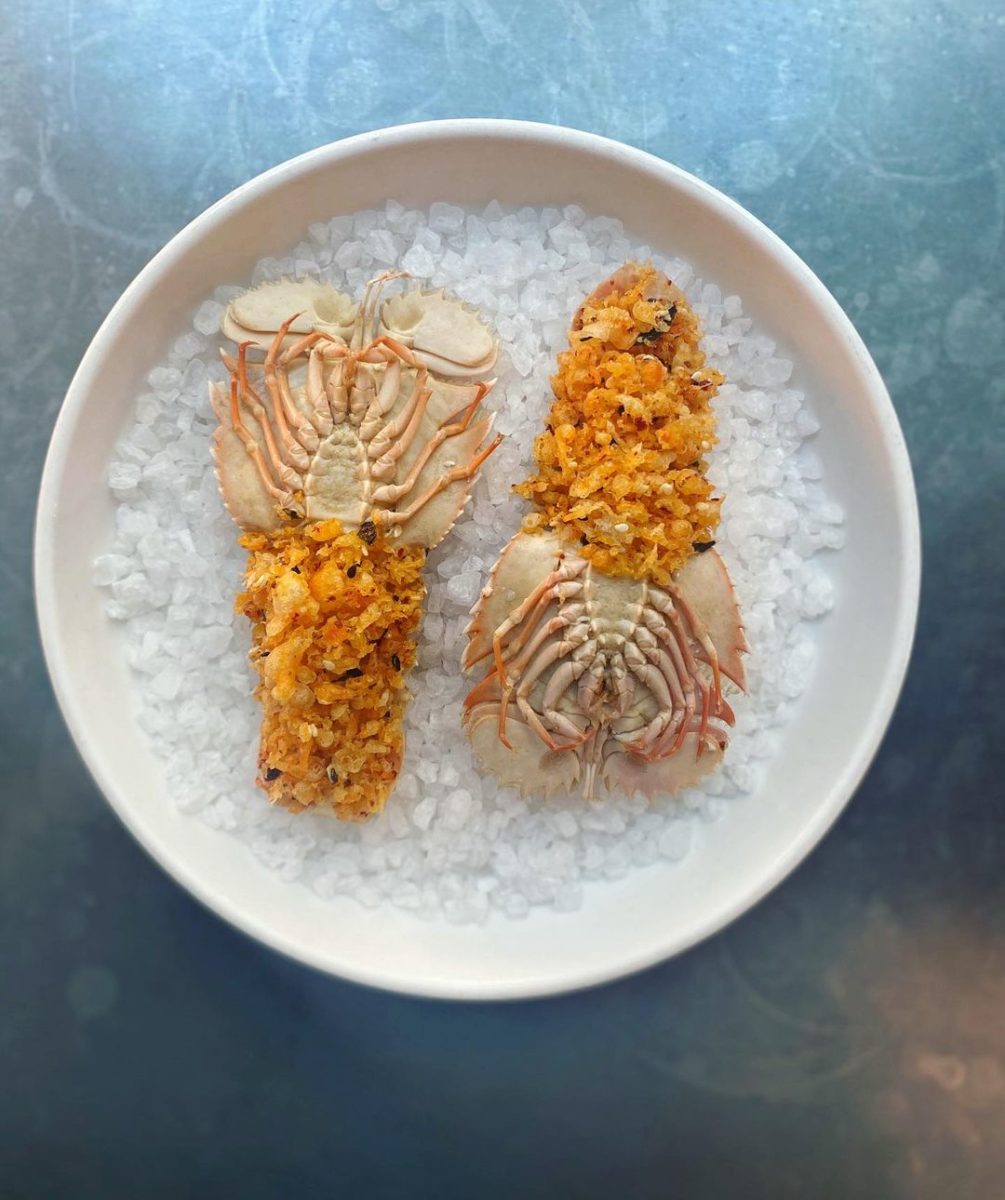 Andrew McConnell's legendary Supernormal, a forever favourite for Melbourne's notoriously fussy gourmands, is a seamless marriage of various ideas peppered across Tokyo, Shanghai, Seoul, and Hong Kong.
The menu revolves here regularly, typically scanning the likes of smaller dishes like Korean rice cakes with sweet chilli and sesame, and mains like slow-cooked lamb shoulder dressed with eggplant, Yuxiang sauce, and crispy garlic.
Address: 180 Flinders Lane, Melbourne VIC 3000
Contact: (03) 9650 8688
---
RuYi Modern Chinese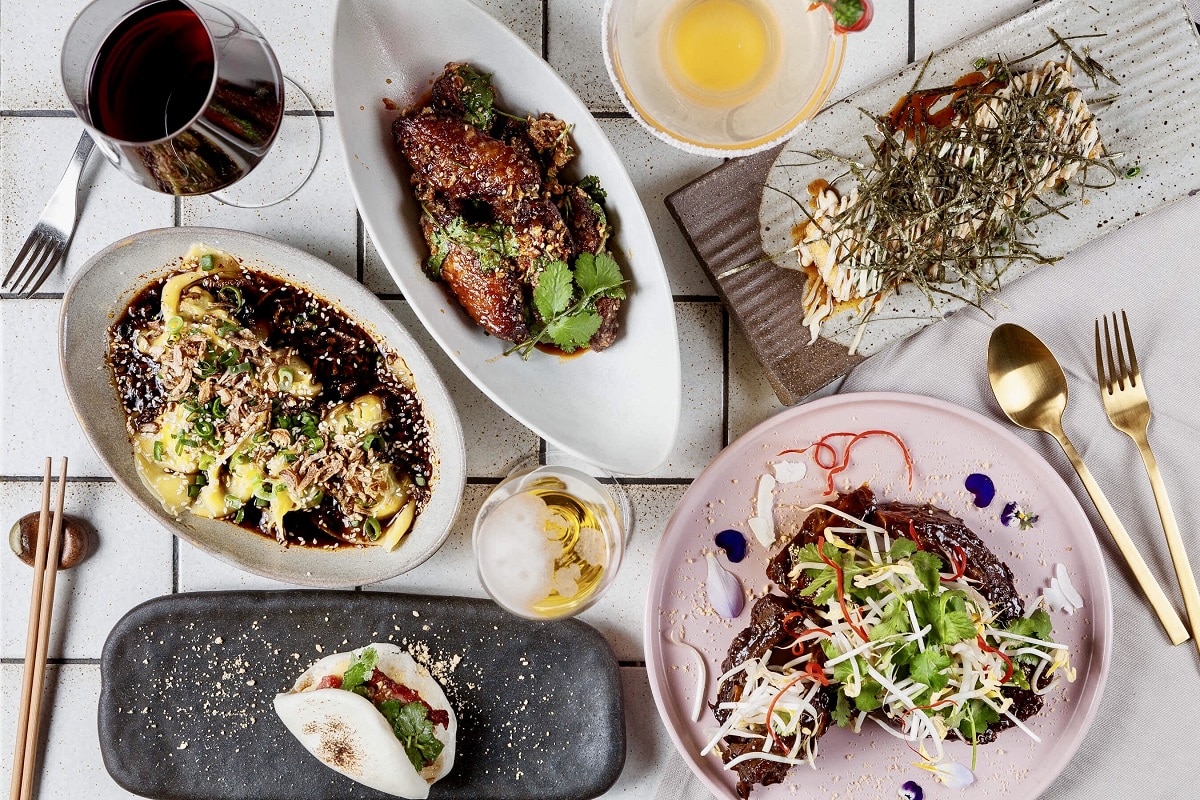 You'll find RuYi Modern Chinese beneath Liverpool Street, offering Melbourne an easy win when it comes to locals and visitors looking for the best Asian-fusion restaurants.
From a tangy ox tongue served with fresh lime, nashi, apricot, mustard, and chilli, through to M8 oyster blade wagyu with mixed mushrooms and truffle paste, there's plenty here to hold your palate's interesting.
---
---
Address: Ground Floor, 16 Liverpool Street, Melbourne VIC 3000
Contact: (03) 9090 7778
---
Sunda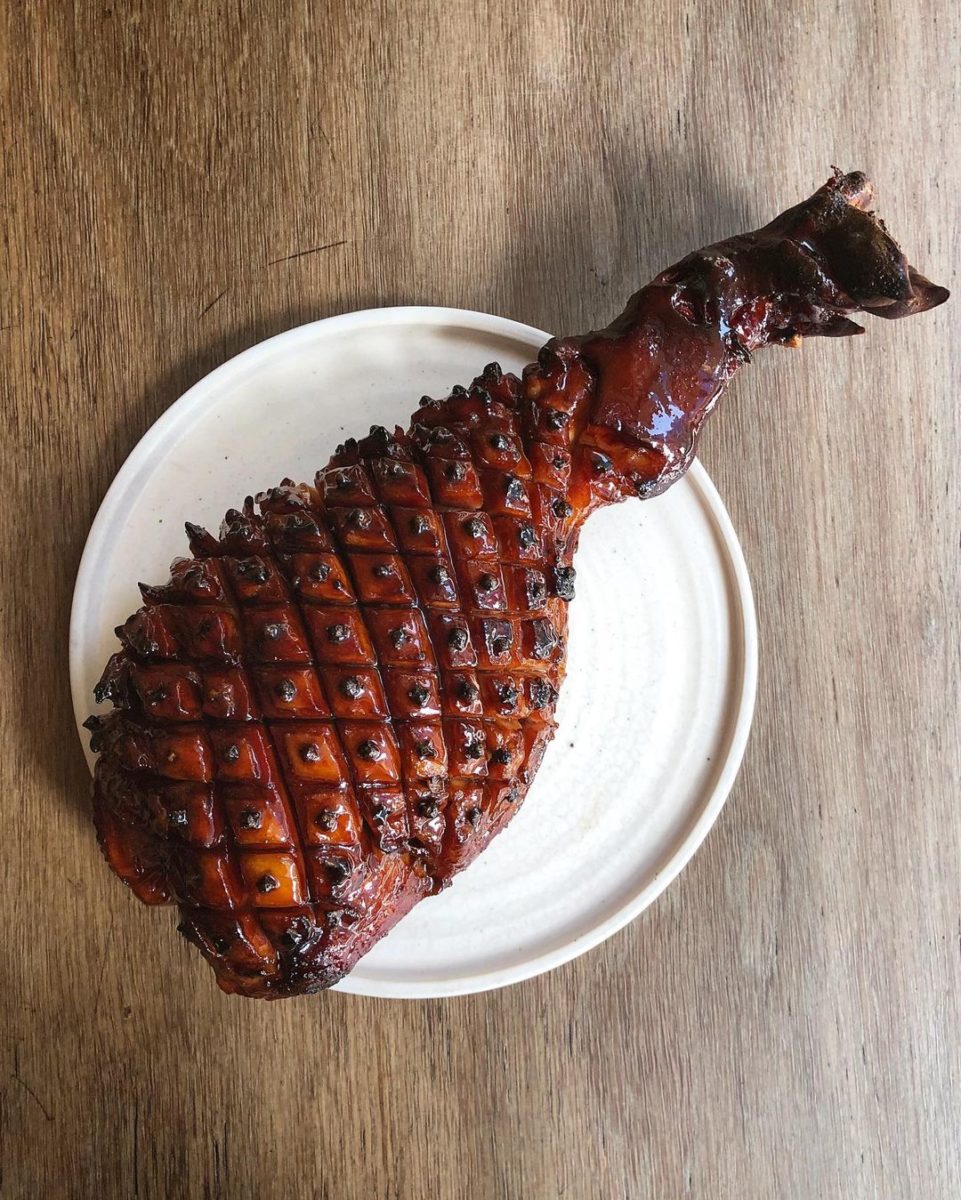 Sunda fills Punch Lane with the wafting aromas of South East Asian flavours, steered confidently by the talented Khanh Nguyen. The constant idea of progression sits behind Sunda's rich layers, expressed with dishes like arrow squid served with tomato, pepper leaf, elephant ears, and okra, and dry aged pork with leatherwood honey, raspberry, and wattleseed.
Don't leave without trying the pavlova, taking the classic Australian dessert and lifting it with shiitake mushroom, wattleseed, and passionfruit.
Address: 18 Punch Lane, Melbourne VIC 3000
Contact: (03) 9654 8190
---
Future Future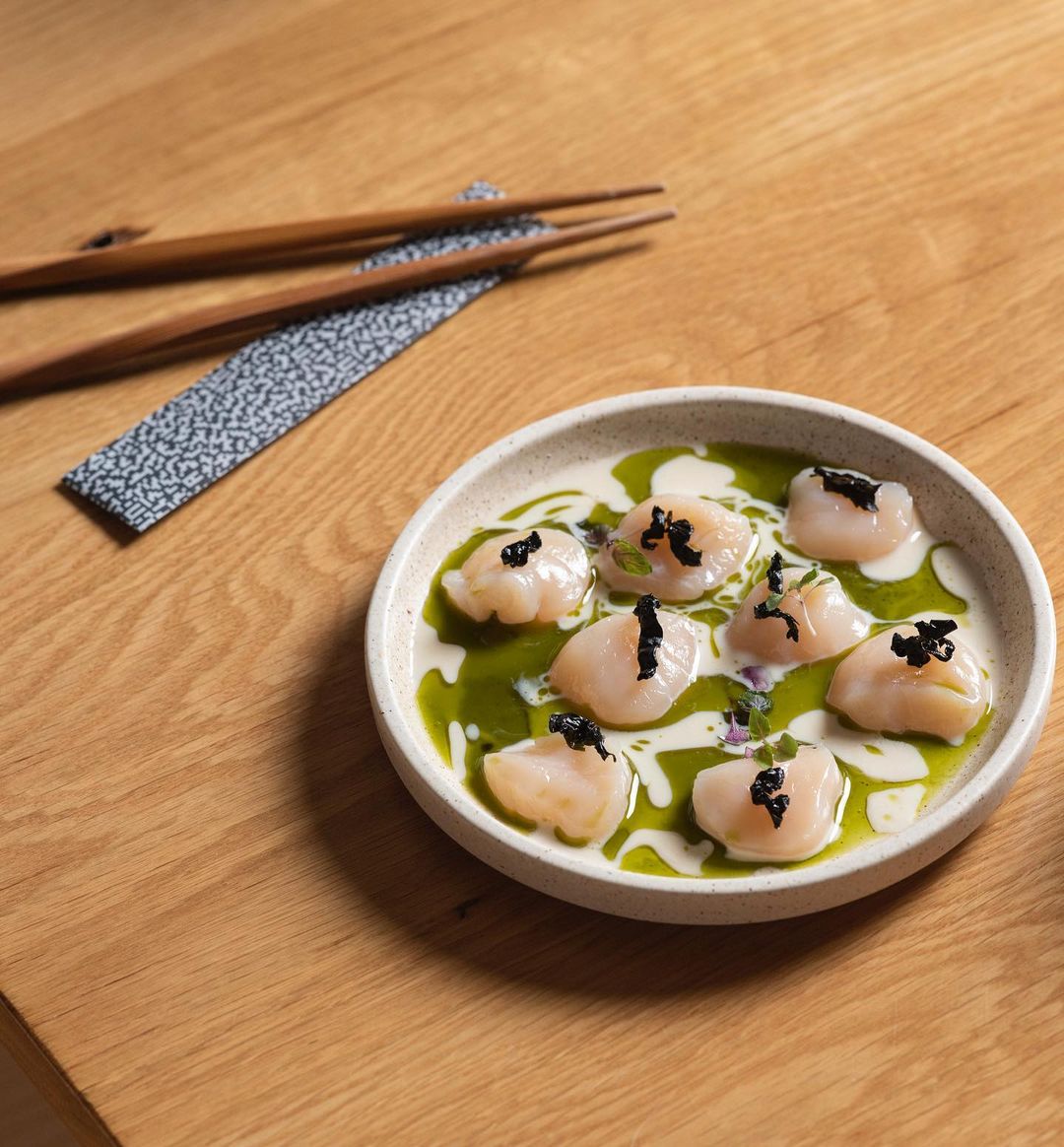 A forward-thinking take on Japanese cuisine, Future Future in Richmond is paramount when looking for the best Asian-fusion restaurants in Melbourne. The ideas here can get rather wild, so its best to strap in and pick out the most adventurous dishes, like the octopus, lifted off the hibachi grill, then sprinkled with cayenne pepper and shichimi togarashi.
Other essentials include torched sweet-soy salmon with crispy tofu skins, tobiko, and dashi green tea broth, as well as the meatball katsu sandwich with tonkatsu sauce and kewpie mayo.
Address: 191 Swan Street, Richmond VIC 3121
Contact: (03) 9965 7900
---
Chin Chin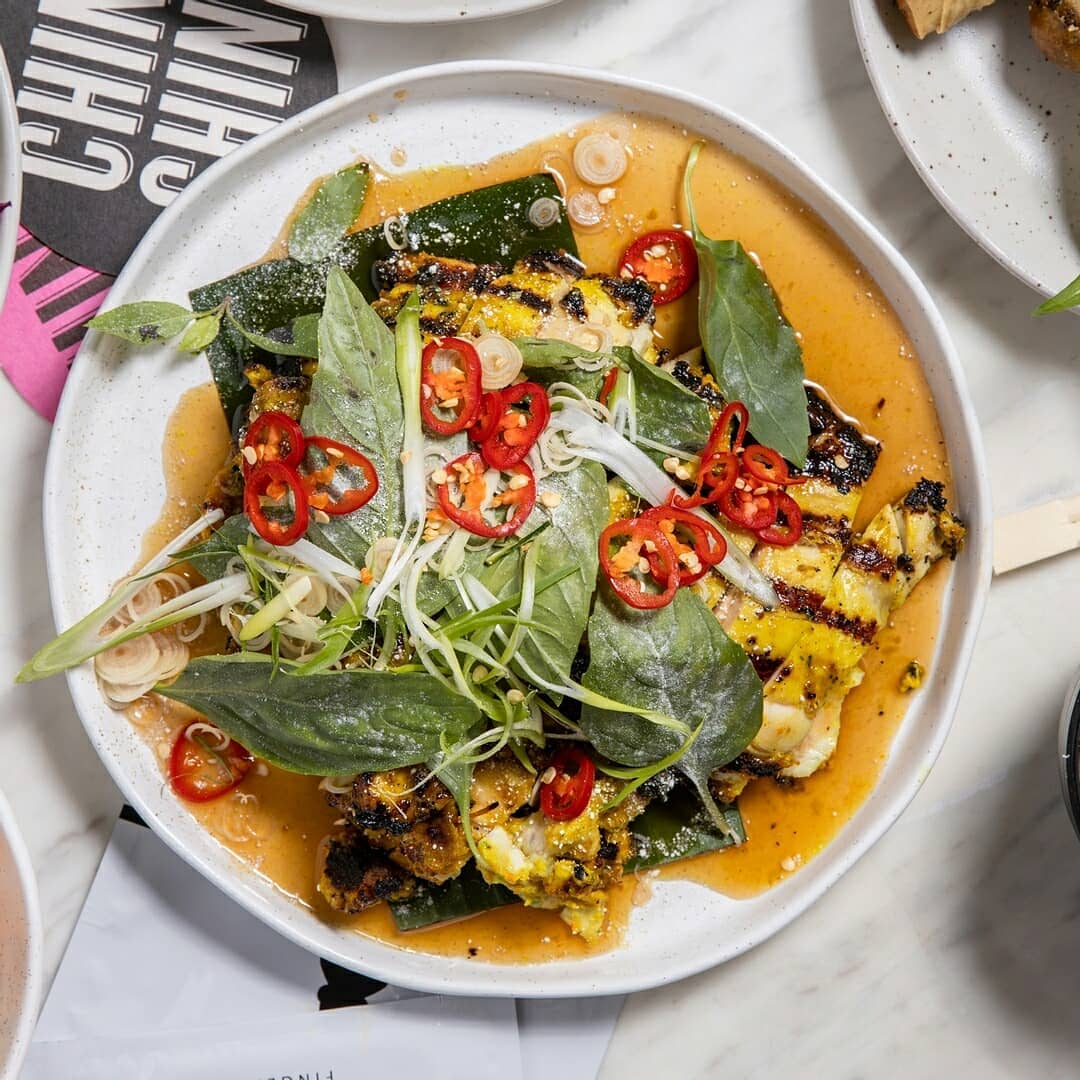 When one thinks of Asian-fusion in Melbourne, Chin Chin is likely the first restaurant that springs to mind. South East Asian meets modern Australian here, expressed with signatures like braised wagyu beef pad seuw with gai laan, rice noodles, and crispy shallots, and twice cooked beef short rib with shaved coconut salad and prik nahm pla.
---
---
Address: 125 Flinders Lane, Melbourne VIC 3000
Contact: (03) 8663 2000
---
New Quarter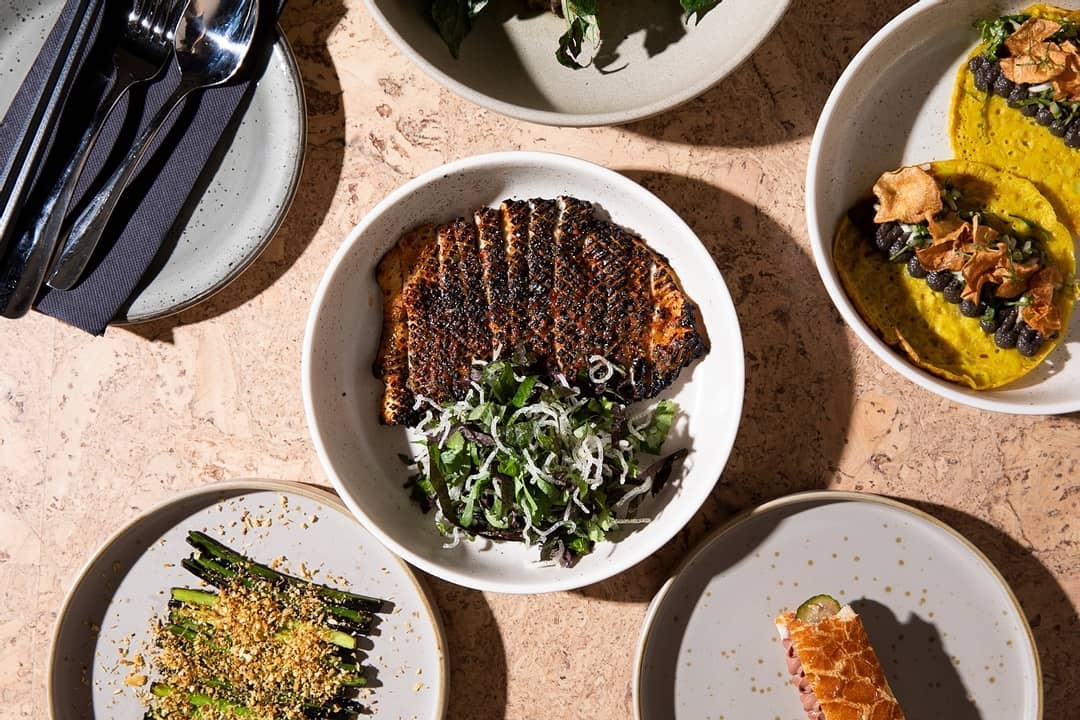 As one of the most popular new restaurants in Melbourne, New Quarter's firm hold on modern Vietnamese flavours is quickly pushing through the top of the city's Asian-fusion scene. From the same team behind Hanoi Hannah and Tokyo Tina, this fast-paced kitchen is a constant source of creativity.
You'll taste the adventurous flavours in dishes like the fascinating beef tartare, differentiated from the usual classic with beef pho jelly and anchovy tapioca crisps, and grilled short rib with burnt chilli and charred betel leaf.
Address: Ground Level, 79 Swan Street, Richmond VIC 3121
Contact: (03) 8391 1388
---
Lagoon Dining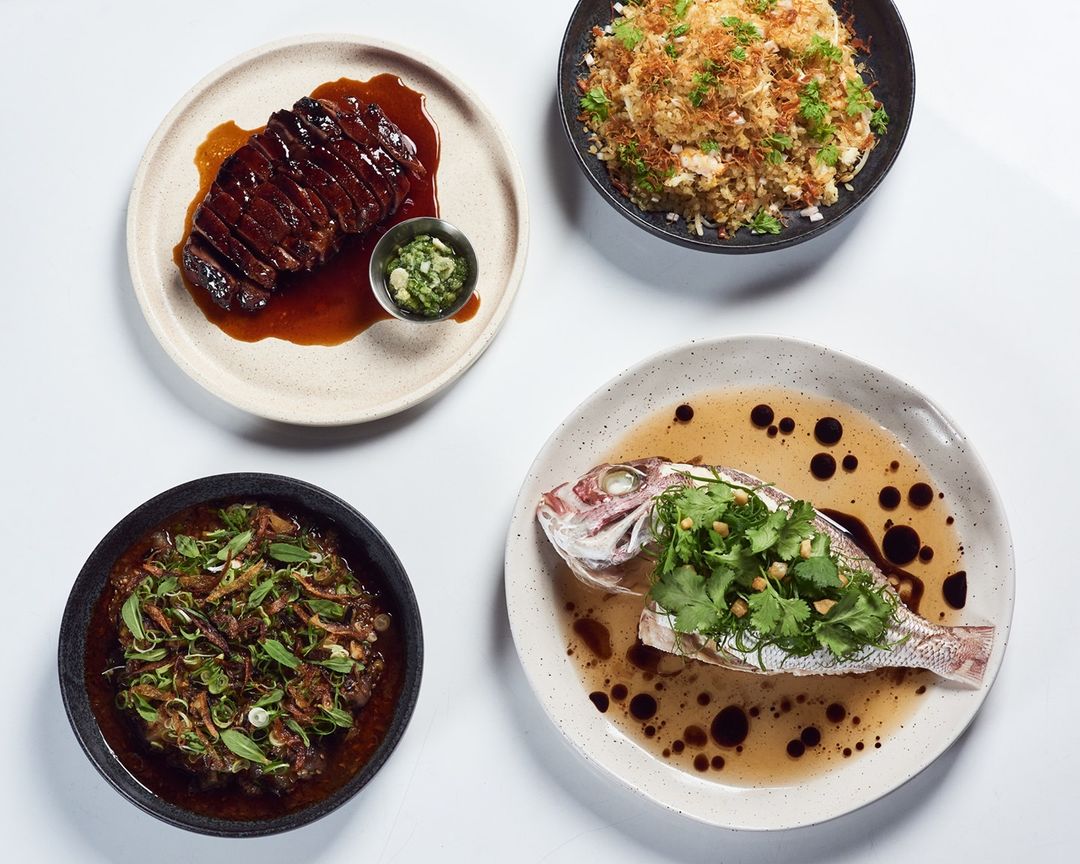 Muscling through the famously Italian scene of Lygon Street, Lagoon Dining stands tall as one of the best Asian-fusion restaurants in Melbourne. Chinese culinary traditions are bent slightly here, playing around with new flavours like charcoal roasted char siu with spring onion relish and tare, and a hot & numbing beef tartare with pickled shallot, coriander, and a Chinese doughnut.
Address: 263 Lygon Street, Carlton VIC 3053
Contact: (03) 9349 1939
---
INDU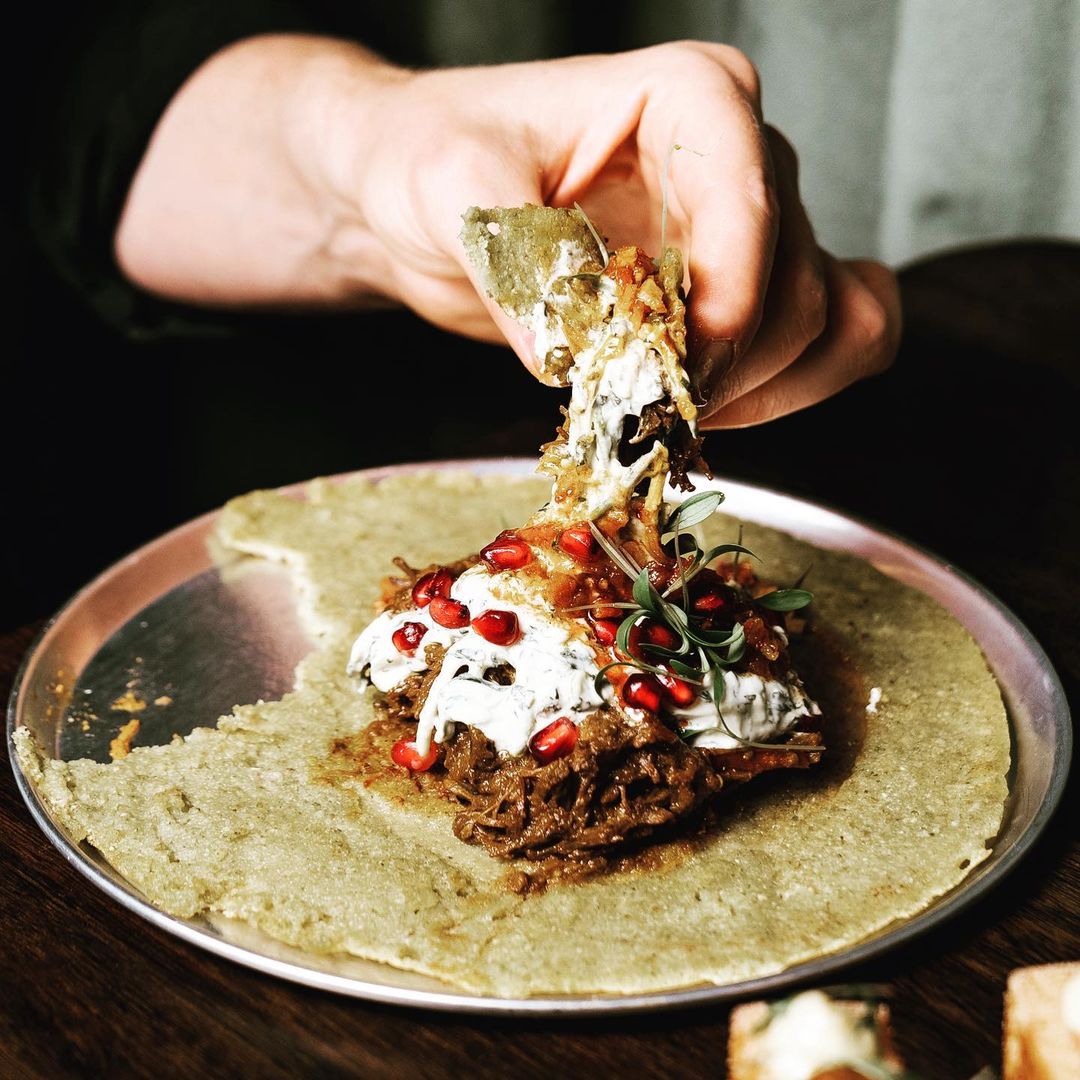 After Sam Prince Hospitality Group turned INDU into one of the best Indian restaurants in Sydney, the restaurant has creeped down to Melbourne's iconic Collins Quarter building. It's still all aromatic spices, mood lighting, and a vintage soundtrack as Southern Indian and Sri Lankan is reinvented.
The costal and village flavours that the kitchen is built upon are best tasted through highlights light smoked Yarra Valley goats leg dosa, house-cured kingfish, and the popular Great Lamb Raan, slow roasted to perfection for 48 hours.
---
---
Address: 86a Collins Street, Melbourne VIC 3000
Contact: (03) 9671 476
---
Hanoi Hannah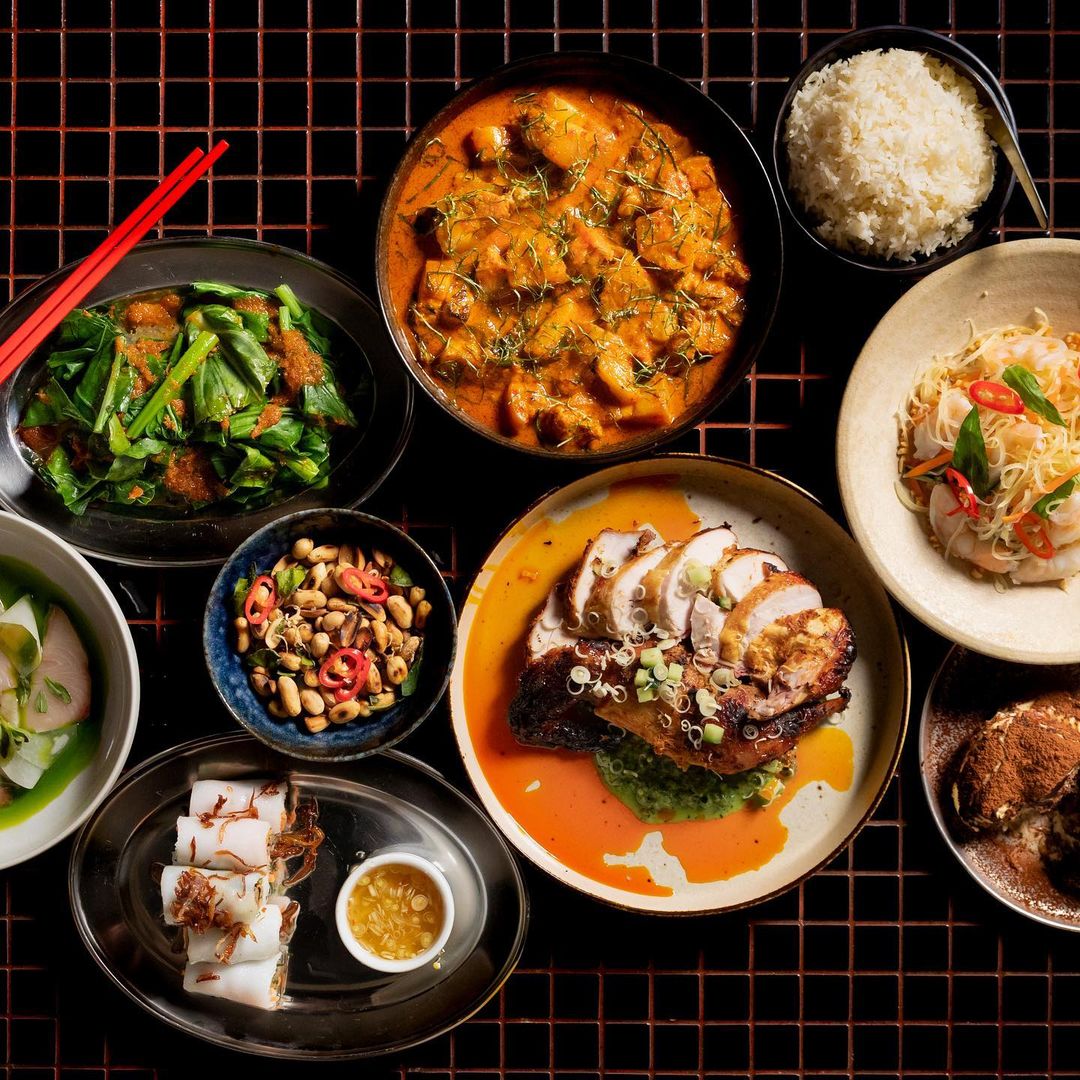 Hanoi Hannah is spread across Windsor and Elsternwick, consistently hitting the mark for Melbourne locals craving modern Asian. In case you couldn't already tell by the name, its a vibrant Vietnamese affair here, baking up those bowls of poached chicken pho with yellowfin tuna sashimi rolls, fried chicken banh mi, and chargrilled sticky pork on rice.
Address: 186 High St, Windsor VIC 3181
Contact: (03) 9939 5181
---
Firebird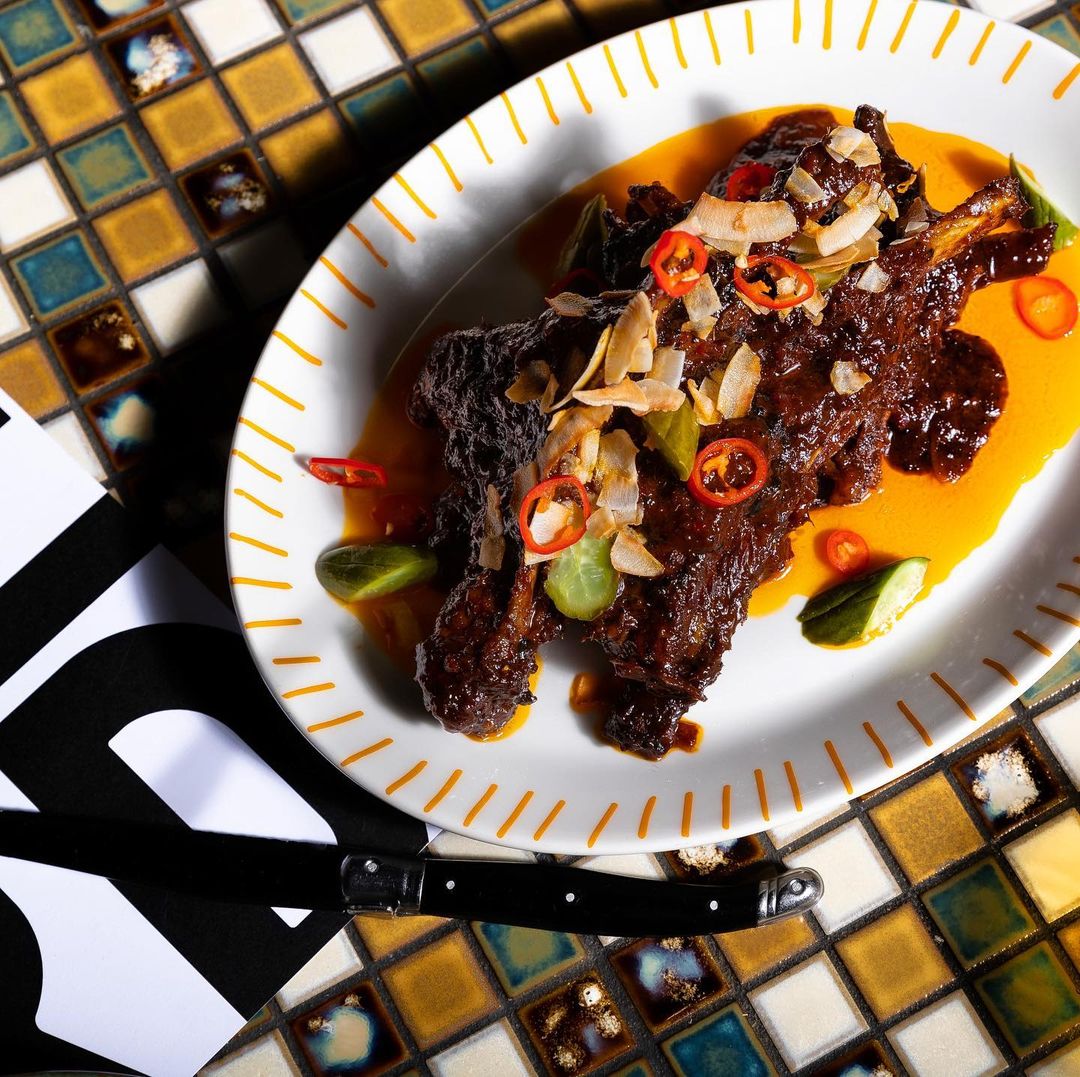 Another sure-shot winner from Commune Group, Firebird is a true gift to Windsor's solid dining scene and a go-hard-or-go-home approach to flaring up traditional Asian flavours.
The kitchen approaches everything with a balance between simplicity and a need to experiment, resulting in fishes like grilled squid lifted by green papaya, hot mint, and peanut, and market fish with burnt butter, citrus, nouc mam, and rice paddy herbs.
Address: 223 High St, Prahran VIC 3181
Contact: (03) 9088 8093
---
Many Little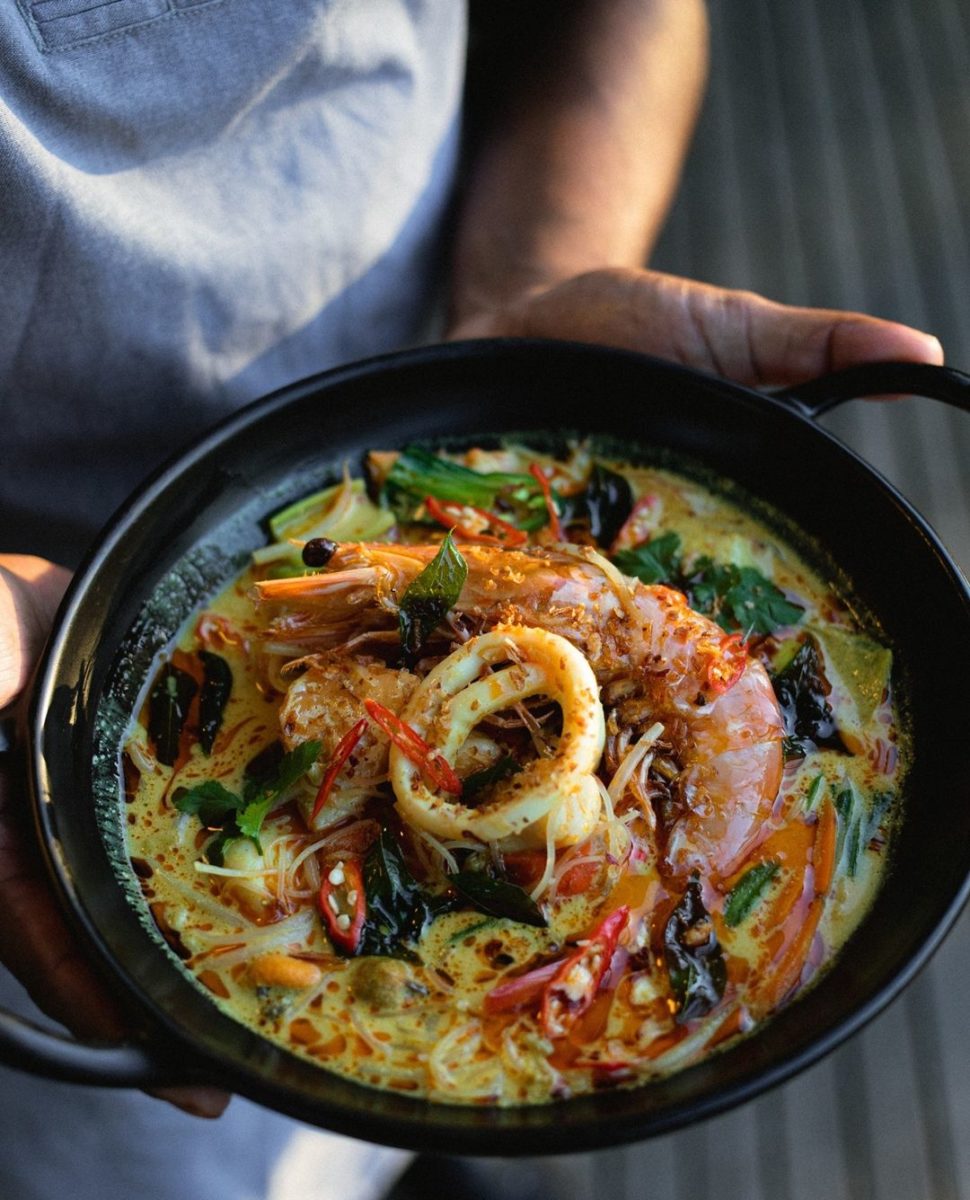 Not that you need any more excuses to make the drive to Mornington Peninsula, but the famously breezy destination is all the more stronger thanks to Many Little. This elegant modern Sri Lankan restaurant approaches Asian-fusion with a love for local produce, with dishes like free range pork neck with Polperro Farm nashi pear, nahm jim jaew, and fresh herbs.
Address: 2-5/159 Shoreham Rd, Red Hill South VIC 3937
Contact: (03) 5989 2831
---
---
---
Prefer the harbour city? Check out the must try Asian-fusion restaurants of Sydney. And if you'd rather a broader scope, make sure you're across the best new restaurants, for Melbourne, for Brisbane, and for Sydney.
Asian-Fusion Restaurants in Melbourne – Frequently Asked Questions
What kind of food is Asian-fusion?
Asian-fusion generally refers to modern interpretations of traditional Asian favourites, primarily using local ingredients.
Why does Australia love Asian-fusion?
Australia is widely known for having some of the best Asian food outside of Asia. The long history of Asian flavours across the country has naturally flowed into modern interpretations as chef's seek to experiment.
---
After something different? Check out the best restaurants Melbourne has ever seen: the hall of fame.
RELATED: The Best New Restaurants In Melbourne [October 2021 Update]