With some of Australia's most productive region's clustered in and around Victoria, Melbourne sits as the country's eternally dependable pantry. The state's capital has maintained a reputation for culinary supremacy that has endeared across decades, which is why seeking out the very best restaurants in Melbourne – from elder statesmen to new bucks – is like turning the pages of a well-researched, intensely insightful study on Australia's famously multicultural palate.
Below we've rounded up the names which should be familiar to every culinary cowboy in Australia. From fine dining pioneers like Vue de Monde, to champions of keeping it casual like Supernormal. Consider this the ultimate dining bucket list for anyone who really wants to eat their way through Melbourne's culinary hall of fame.
Where To Find The Best Restaurants In Melbourne
---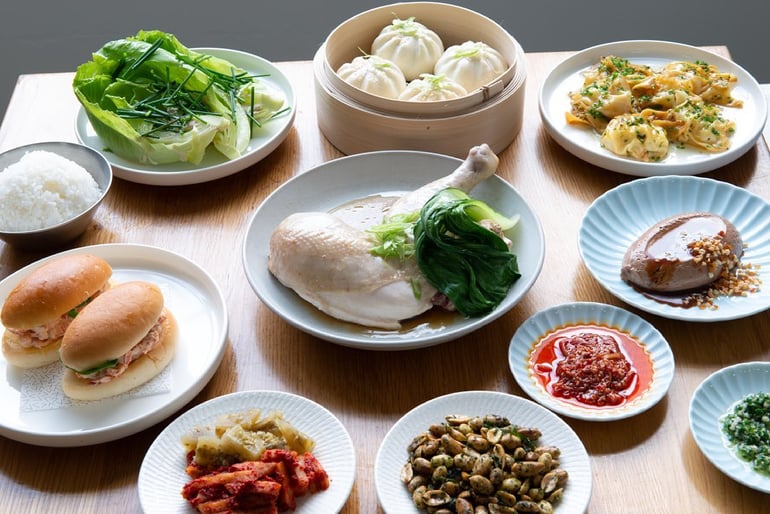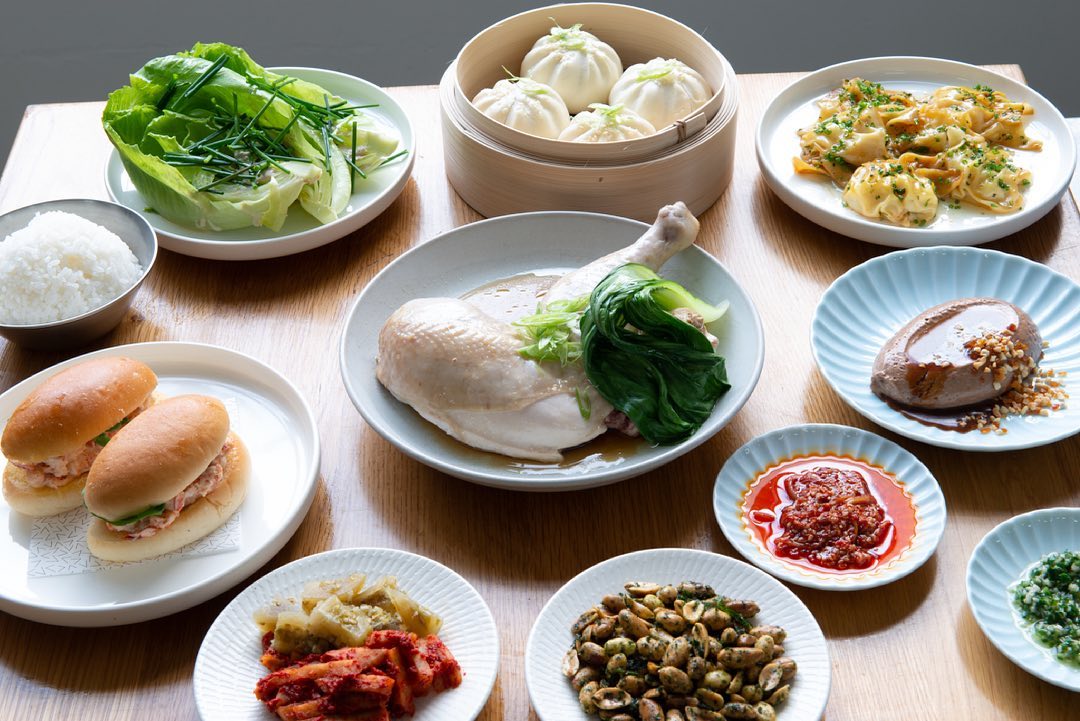 ---
Supernormal
I'm kicking off this list of the best restaurants in Melbourne with my personal favourite, and a sure-shot that every Australian should eat through at least once in their lives. What Andrew McConnell has achieved with Supernormal is unrepeatable, even in a city that's so deeply rich and gloriously hungry for new dining experiences.
The influences famously hop around Asia here, but as much as Supernormal's kitchen worships seminal epicurean meccas like Tokyo and Hong Kong, some of the highlights sit outside of that well-worn Asian circuit. Take the staple New England Lobster Roll for example – it's the closest anything in Australia has come to reminding me of my time eating every lobster in sight in Portland, Maine; beautifully crisp, buttery, and exceptionally fresh.
Order anything at this Flinders Lane favourite. It's not possible to leave unimpressed, with Andrew McConnell's food menu easily besting almost everything else you could eat in Melbourne's CBD.
Address: 180 Flinders Lane, Melbourne VIC 3000
Contact: (03) 9650 8688
Opening Hours: Monday – Sunday (12pm – 10:30pm)
---
France Soir
If you ask around for the best steak in Melbourne, locals will invariably direct you to France Soir. As one of Melbourne's best restaurants, the long-standing French steakhouse is as much a part of the city's culinary identity as fine dining institutions like Vue de Monde and Attica. Consider it South Yarra's most dependable player – consistency at its core, service a cut above average, and a wine list well worth the splurge.
A powerhouse since 1986, France Soir has been built on Melbourne's favourite dishes like the classic entrecôte premium steak, served simply with frites and a salad. Other unmistakable French favourites include $22 snails served in garlic butter, $26 calamari with chorizo and jalapenos, and various other steak options ranging from a 600gb rib eye to a 330g porterhouse. With studious Head Chef Géraud Fabre driving it all home, dining at France Soir is a masterclass in consistency and elegance.
Address: 11 Toorak Rd, South Yarra VIC 3141
Contact: (03) 9866 8569
Opening Hours: Monday – Sunday (12pm – 12am)
RELATED: 25 Best Coffee Shops In Melbourne For 2023
---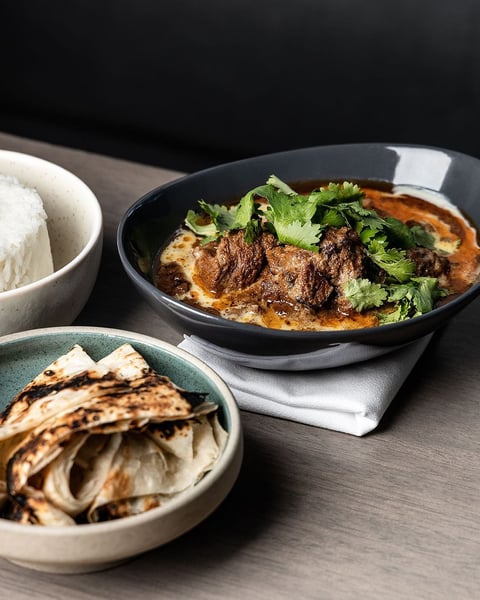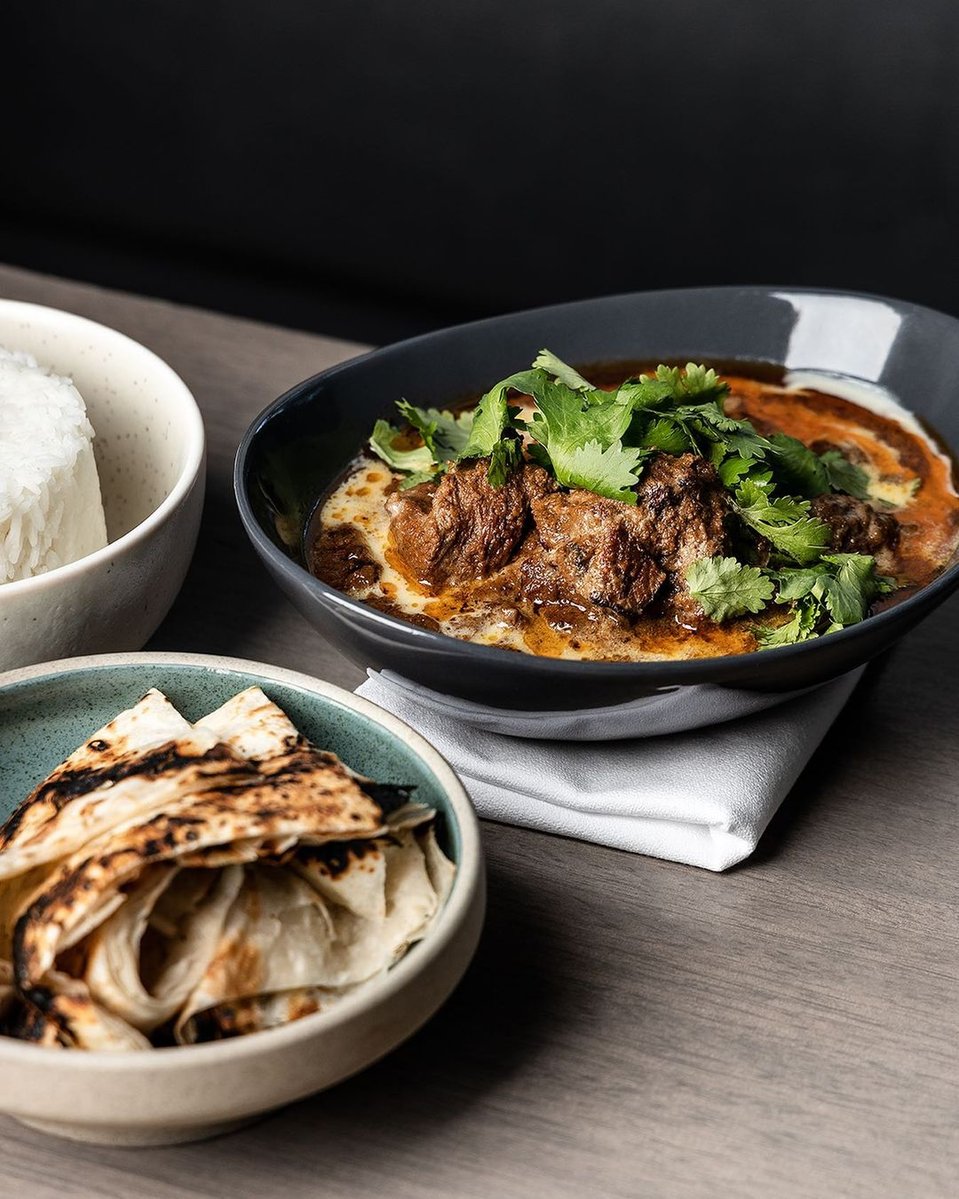 ---
Tonka
Located down Duckboard Place, Tonka is testament to Adam D'Sylva's influence when it comes to defining (and constantly redefining) the culinary landscape of Melbourne. What was once Melbourne's CBD den of late-night hedonism, Honkeytonks, is now an elegant modern Indian restaurant, violently ripping away the space's seedy history and replacing it with three distinct but thematically connected dining areas. The once vigorous smell of cheap beer and residual cocaine is long gone, replaced by an aromatic palace of delicately layered Indian spices marching from the kitchen.
Most walk-ins opt for the bar, with inventive Indian style bar snacks pairing nicely, surprisingly, with a very Italian leaning wine list. Hop over to the banquette-laden dining room, where the aromatics just hit different, and you'll be spooning signature curries over basmati, filling the table with all the tandoor highlights, and wrapping it all up with some traditional gulab jamun.
Address: 20 Duckboard Place, Melbourne VIC 3000
Contact: (03) 9650 3155
Opening Hours: Tuesday (6pm – 10:30pm); Wednesday – Saturday (12pm – 3pm, 6pm – 10:30pm)
---
Di Stasio Citta
Moving to Melbourne's CBD with Di Stasio Citta was one of the best decisions restaurateur Rinaldo Di Stasio has made in recent years. His classic St Kilda café has been refined and refocused at this ferociously energetic Italian restaurant and bar, with a menu that runs through Di Stasio's storied history and celebrates the timelessness of fresh regional Italian dishes.
Classic Italian dishes like tagliatelle gricia sbagliato and cotoletta should tell you all you need to know about how open the kitchen is the exploring regional Italian, mostly with a lean towards Milan and Lazio. The menu, and entire dining experience, is a successful celebration of just how key Italy has been to Melbourne's culinary identity.
Address: 45 Spring Street, Melbourne VIC 3004
Contact: (03) 9070 1177
Opening Hours: Monday – Sunday (11:30pm – 9pm)
---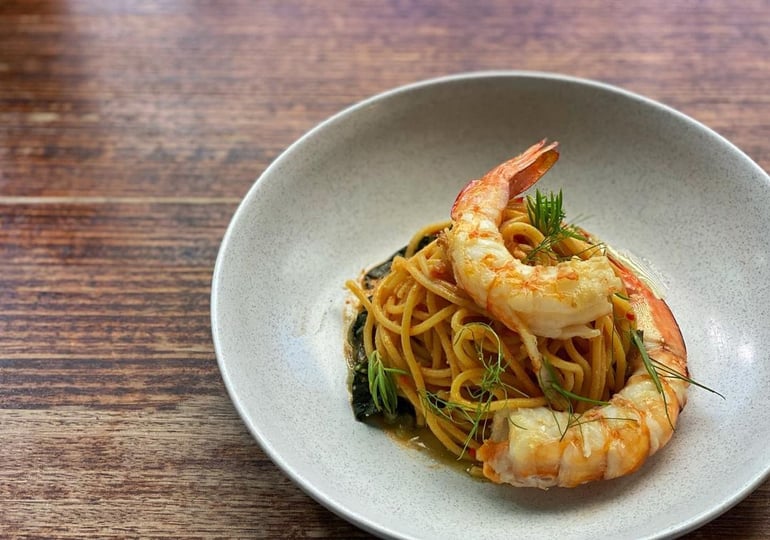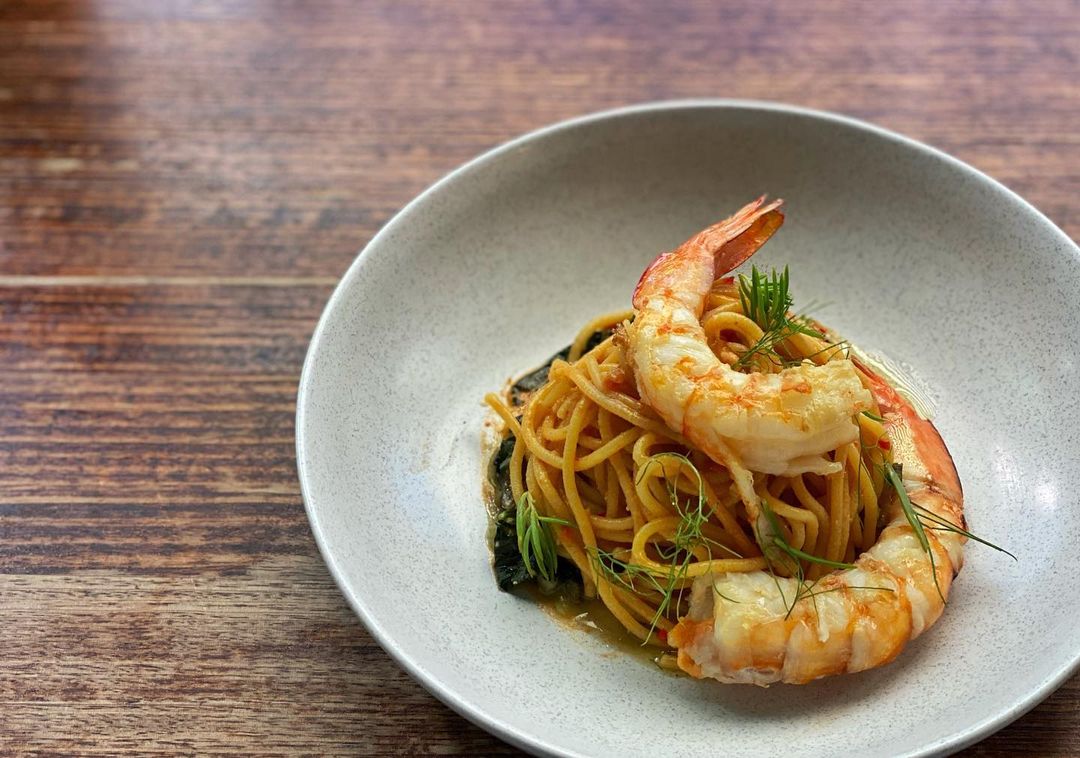 ---
Tipo.00
Ask anyone in Australia where to find the best Italian food in Melbourne and you'll be so overwhelmed with options that you wouldn't know where to start. I'll make it easy for you; start at Tipo.00 on Little Bourke St.
Is it a surprise that Head Chef Andrea Papadakis, a Greek man, can make some of the best pasta in Australia? No. Given the overlap of cultures and culinary techniques that define this country's dynamic food scene, it's absolutely no shock to the system to see Papadakis outperform his Italian peers.
Inches away from diners, Papadkis and his team reiterate pasta making as a fine art, showcasing what a tremendous difference texture can make in essential Italian dishes like tortelloni with cacio pepe, pine mushrooms, and pine nuts, and the pitch-perfect tagliatelle with Gippsland rabbit, olives, and oregano.
You won't find a fine dining approach to Italian cuisine at this humble pasta bar, with Tipo.00 thriving on its casual charm to complete the home-style experience. You will, however, walk out with plans for an immediate return. Anyone and everyone who loves to eat in Melbourne is a regular.
Address: 361 Little Bourke Street, Melbourne VIC 3000
Contact: (03) 9442 3946
Opening Hours: Monday – Saturday (11:30pm – 11pm)
RELATED: Best Indian Restaurants In Melbourne
---
Attica
You won't find a list on the best restaurants in Melbourne that doesn't include a special tip of the hat to Attica. Eating is a meditative art at Ben Shewry's ode to culinary immersion, and it seems like the rest of the food-loving world agree; Attica, if you didn't know by now, is considered one of the best destination restaurants in the world.
The Ripponlea restaurant may no longer command a high-rank on the World's 50 Best Restaurants list (it fell to No.84 in 2019), but there's no denying the fine dining institution its rightful place amongst the most perfectly executed restaurants Australia has ever seen.
It's fine dining for people who hate fine dining; a revelation for grumpy food critics in urgent need of inspiration. Shewry's thoughtful way of translating entire regions into immensely clever dishes is something that will keep surprising, and satisfying, gourmands for years to come.
Address: 74 Glen Eira Rd, Ripponlea VIC 3185
Contact: (03) 9530 0111
Opening Hours: Tuesday – Saturday (seatings between 6pm – 8pm)
---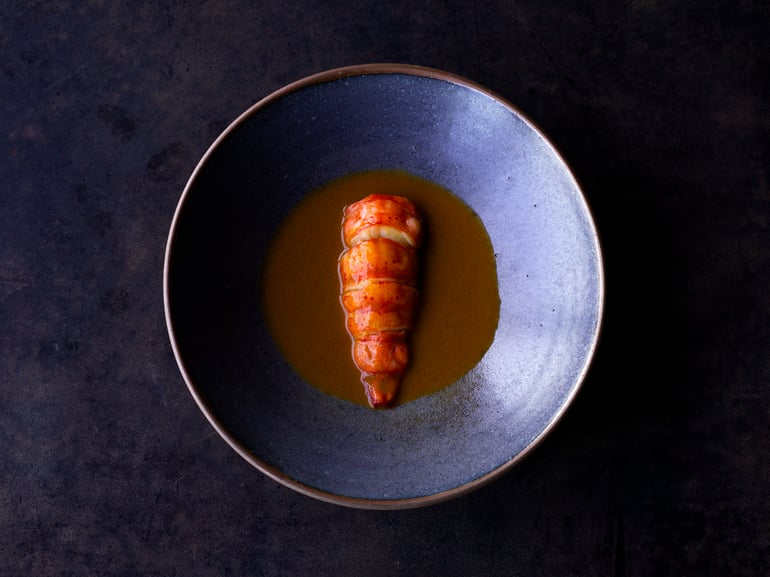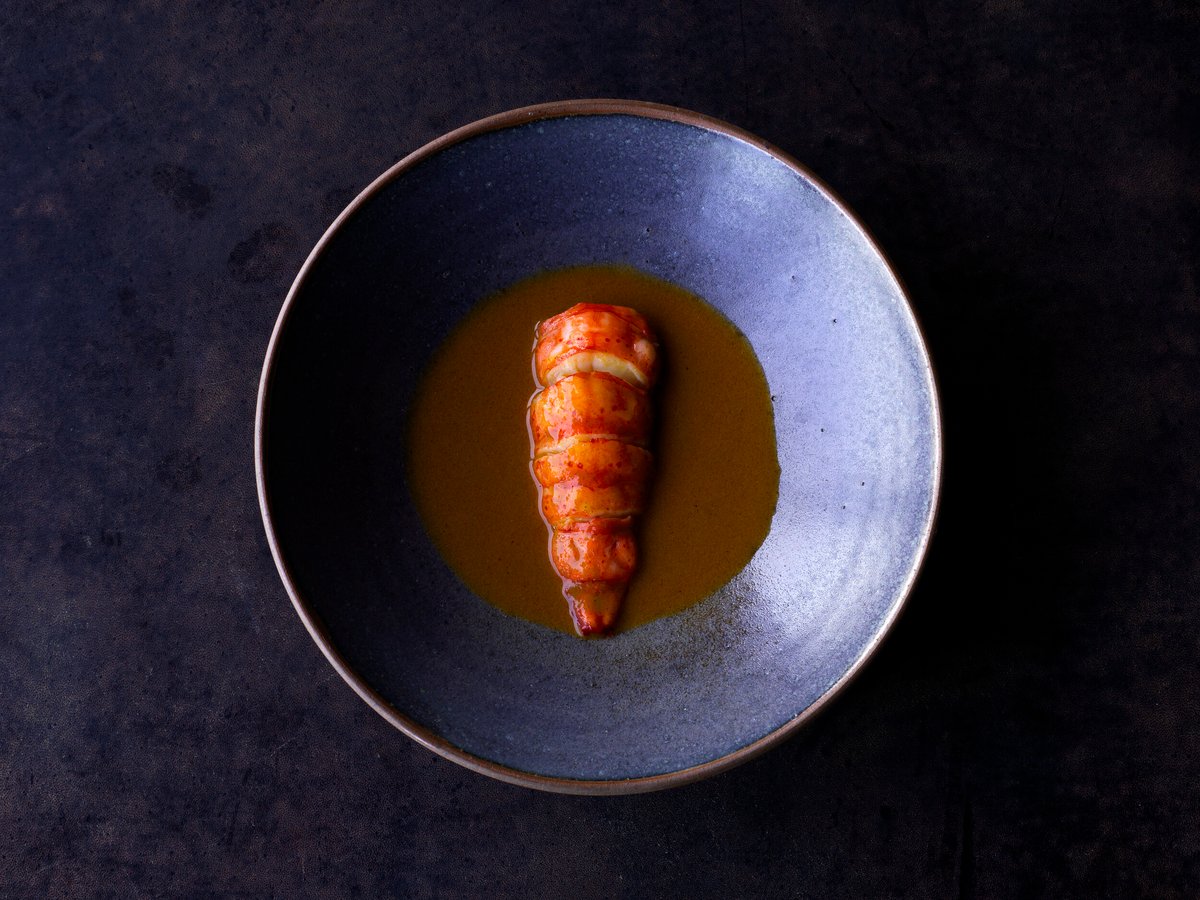 ---
Vue de Monde
We've gotten to Attica so we might as well hop on over to Vue De Monde as you work your way down this list of the best restaurants in Melbourne. Located on the 55th floor of the Rialto, on Collins St, this is as classic as fine dining can get, from the plush chairs of kangaroo skin to the numerous art installations. To step out of the elevator and into this exceptionally handsome space is to give yourself over to classicism and the power of stunning simplicity.
What started as a French bistro in Carlton is now the city's most commanding restaurant, recently taking on the youthful approach of Executive Chef Hugh Allen (the youngest chef to helm Vue De Monde). While I myself haven't eaten there in many years, by all accounts Allen is shaping the restaurant's reputation for excellence and taking it in an exciting new direction (Allen's marron curry is already a classic), without upsetting the regulars. Such a restaurant is built on that kind of delicate balance, and Vue de Monde should continue being a gourmand's playground for many years to come.
Address: Rialto Towers, 525 Collins St, Melbourne VIC 3000
Opening Hours: Wednesday – Thursday (6pm – 12am); Friday – Saturday (12pm – 12am)
RELATED: Best Italian Restaurants Melbourne
---
Coda
Although Flinders Lane is well regarded for its smattering of quality restaurants, from Lucas Group signatures Chin Chin and Kisume, to Andrew McConnell's Supernormal and Cumulus Inc, few can outshine Coda. Adam D'Sylva works with mostly Asian flavours for the food, but his flexibility is what makes the food here so exciting.
Sometimes you'll find a strong bend towards Southeast Asian, while every now and again you'll hop on over to other regions. The result is a melting pot as reflective of Melbourne's diverse palate as a foodie tour around Box Hill. That's why ordering something like the Javanese curry is as essential as making sure you get at least two plates of that gorgeous blackened quail, or the striploin steak with red miso bordelaise and fried leek. You'll eat well at Coda, as long as you take a multi course approach and order as much as you to really maximise D'Sylva's sense of adventure.
Address: 141 Flinders Lane, Melbourne VIC 3000
Contact: (03) 9650 3155
Opening Hours: Tuesday – Saturday (12pm – 3pm, 6pm – 10:30pm)
---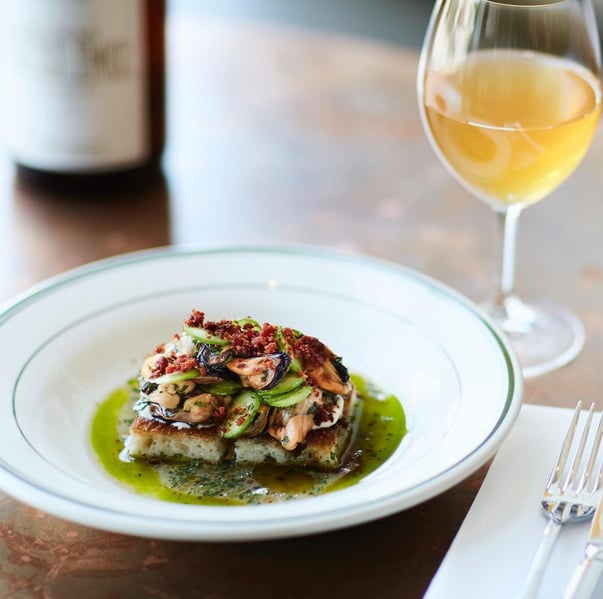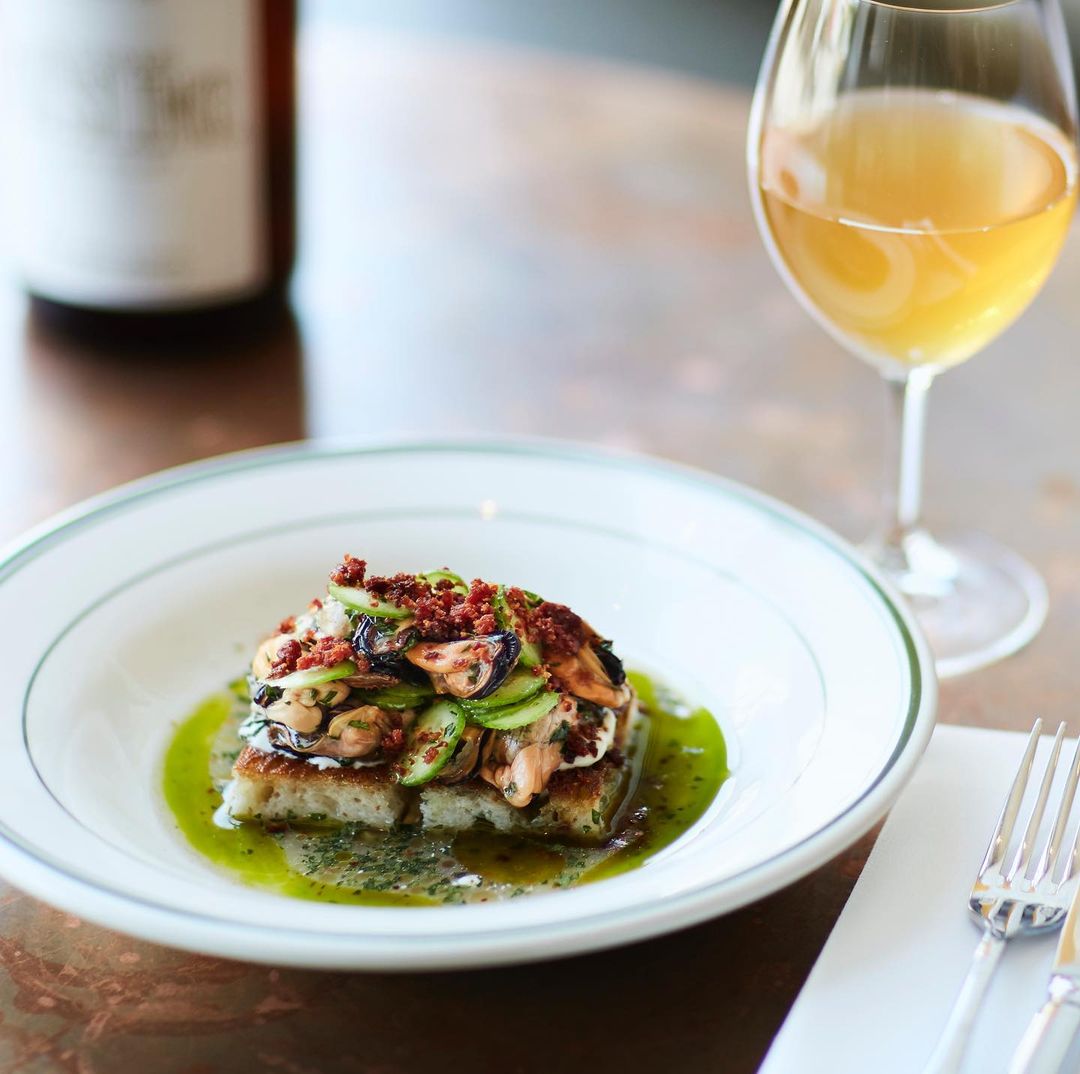 ---
Marion
Marion, sitting pretty on Gertrude Street in Fitzroy, continues Melbourne's lustful love affair with approachable wine bars that eschew the pretention historically attached to the industry. Much like Adelaide's East End Cellars, Sydney's Love, Tilly Devine, or Hobart's Sonny, Marion is a reflection of modernity creeping into the wine industry and making it infinitely more approachable, and fun.
Fun is the key at Marion. The food pairings are playful and surprising, the wine list is top-notch, and the service is lively. And it's the food that earns Marion a place on this list of best Melbourne restaurants – nothing wildly experimental or surprising, but everything done exceptionally well, from smaller plates like mussels and 'nduja with fried bread, lovage, and aioli, to larger plates like a whole flounder with Montpellier butter and lemon.
Address: 53 Gertrude Street, Fitzroy VIC 3065
Contact: (03) 9419 6262
Opening Hours: Tuesday – Thursday (5pm – 10pm); Friday – Sunday (12pm – 10pm)
RELATED: Best Mexican Restaurants In Melbourne
---
Kisume
Lucas Group's most famous restaurant may still be Chin Chin (although that could be eclipsed with the recent opening of Society), but it's Kisume that's often the well-dressed, studious scene-stealer. Thanks to a a strictly high-standard approach to fine Japanese dining, this luxurious sushi kingdom has risen over the years to become one of the best Japanese restaurants in the country, giving Minamishima (also on this list) some very good company.
The $225 Chef's Table is the way to go here, unlocking an exclusive and ever-changing omakase that's validation for just how much Lucas Group have poured into this immaculate concept. Expect perfection.
Address: 175 Flinders Lane, Melbourne
Contact: (03) 9671 4888
Opening Hours: Monday (5pm – 10pm); Tuesday – Sunday (12pm – 2:30pm, 5pm – 10pm)
RELATED: The 10 Best Japanese Restaurants in Melbourne
---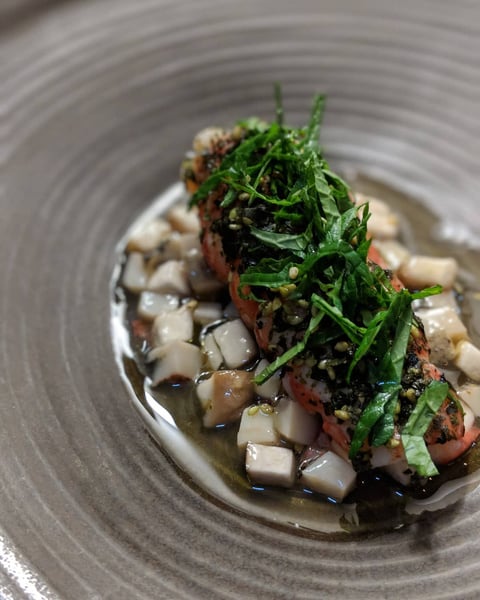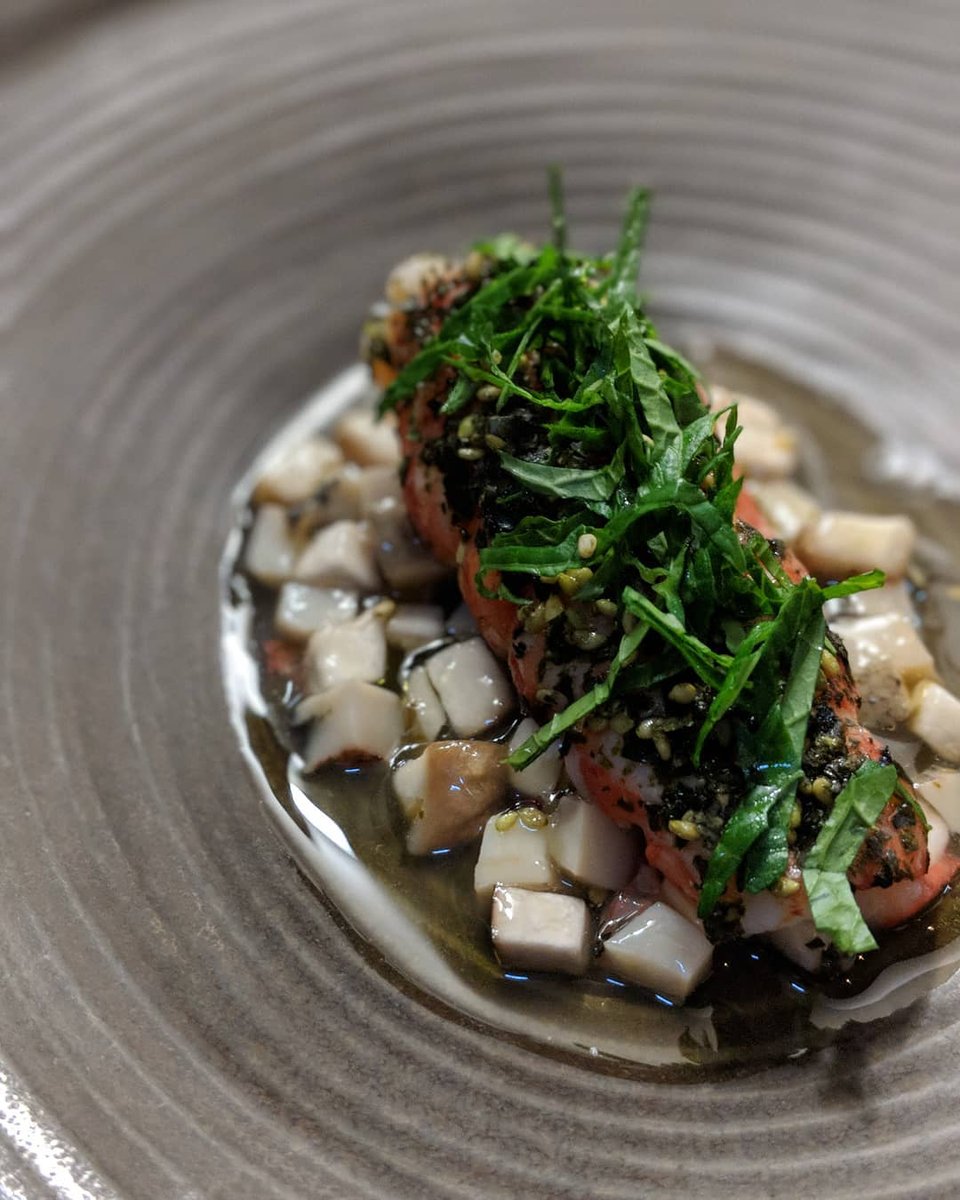 ---
IDES
Former Attica sous chef Peter Gunn turned his Smith Street pop-up, IDES, into a permanent dining destination for Collingwood back in 2016. It's been highly regarded ever since, constantly referenced as the single best restaurant in the area, with an adventurous kitchen clearly set out to push diner's standards as high as they can go.
Gunn's commitment to meticulous techniques and spontaneity means dining here is much like giving yourself over to an omakase. You'll need to trust the chef with your hard-earned $160 set menu; fortunately, Gunn has already proven himself time and time again, working hard to give IDES a reputation for infallibility.
Address: 92 Smith Street, Collingwood VIC 3066
Contact: 0432 365 869
Opening Hours: Wednesday – Thursday (6pm – 9pm); Friday – Saturday (6pm – 9:30pm); Sunday (12pm – 3:30pm)
---
Horn Please
Out of all of Jessi Singh's incredibly successful Indian restaurants sprawled across Melbourne, it's Horn Please in Fitzroy that is the most consistent. Indian street food has never had better representation, from something as simple as an aromatic coconut vegetable curry and a signature dahl, to essential sides like okra fries and the moreish samosa plates.
For vegetarians especially, Horn Please has been pretty much become one of the best spots in town for reliably delicious food that won't break the bank, but will absolutely flood the palate with richness come dinner time.
Address: 167 St Georges Road, Fitzroy North VIC 3068
Contact: (03) 9497 8101
Opening Hours: Monday – Thursday (6pm – 9pm); Friday – Sunday (6pm – 10pm)
---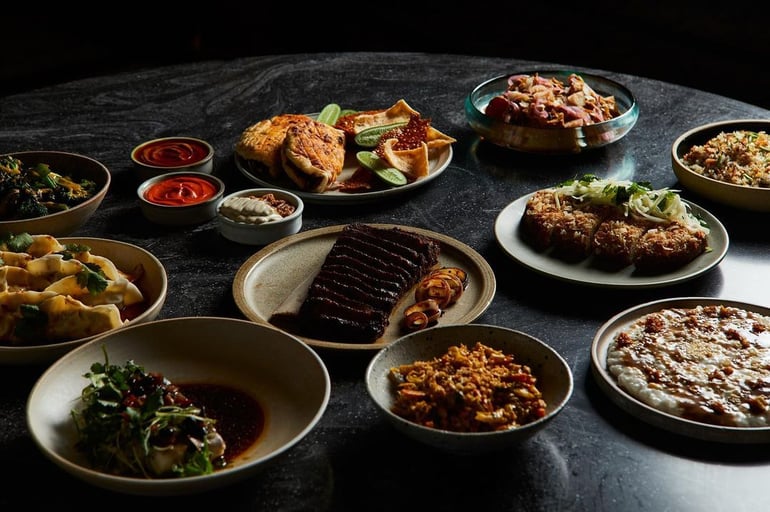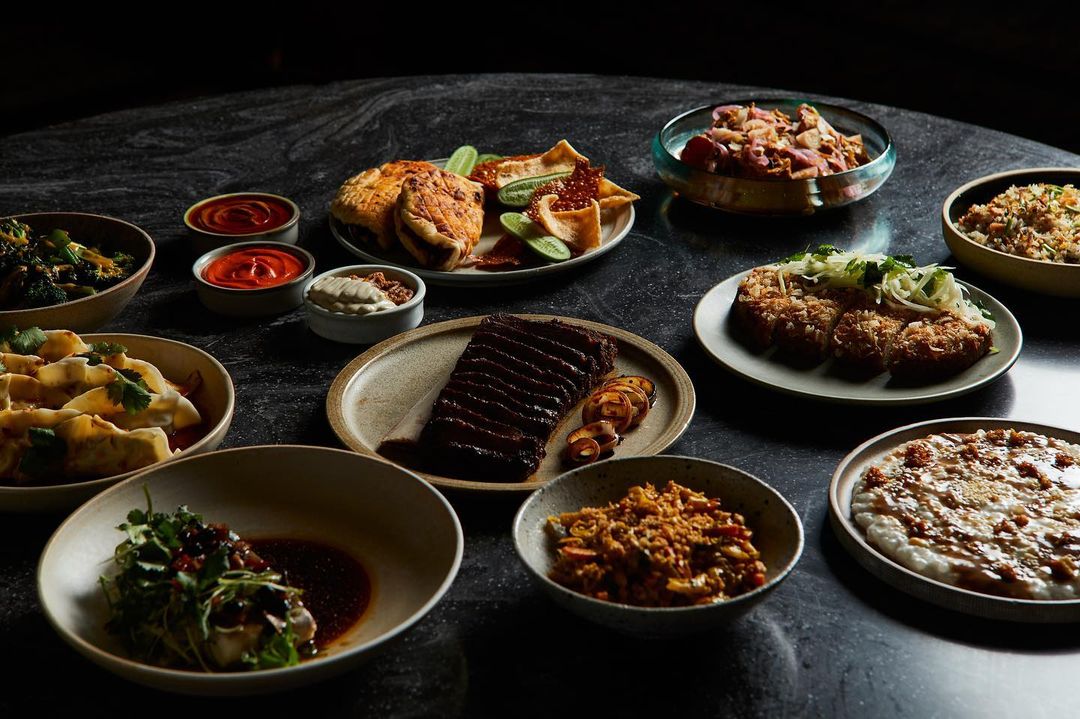 ---
Sunda
With a love of contemporary southeast Asian, Sunda builds on a footprint left by Rene Redzepi when he temporarily transposed his acclaimed Copenhagen restaurant, Noma, for a Sydney pop up back in 2016. Then, he worked with Chef Khanh Nguyen to bring what was once considered the world's greatest restaurant to life in the harbour city. During this time, Redzepi was famously stunned by Australia's local produce. The ripple effect of that is Nguyen uses local ingredients to reinterpret the flavours of Malaysia, Indonesia, and Singapore.
That's why you'll find things like Kakadu plum used in traditional Indo dish gado gado, and egg noodles served with XO sauce, chicken crackling, and pepperberry. And that's just the start of Nguyen's genius fusions, often served as small dishes that make up a much larger set menu.
Address: 18 Punch Lane, Melbourne VIC 3000
Contact: (03) 9654 8190
Opening Hours: Wednesday – Friday (5:30pm – 11pm); Saturday (12pm – 3pm, 5:30pm – 11pm)
---
Cutler & Co
A major player in the city's all-star cast. Cutler & Co is yet another powerful statement from Andrew McConnell, and very much the origin story of his ambitious rise to the top. As the chef's flagship fine dining experience, this powerful Fitzroy kitchen is constantly generating new and exciting ideas on how to best use Victoria's famously rich produce. Consider it a reference point for what Modern Australian means to the dining scene, and how fascinating local ingredients can be when they're blessed with some of the city's best chefs.
The $150 chef's selection menu is always the way to go here, paired up with the $95 Sommelier's Selection so you get the quintessential food and wine experience for dinner.
Address: 55/57 Gertrude Street, Fitzroy VIC 3065
Contact: (03) 9419 4888
Opening Hours: Thursday – Saturday (6pm – 10pm); Sunday (12pm – 10pm)
---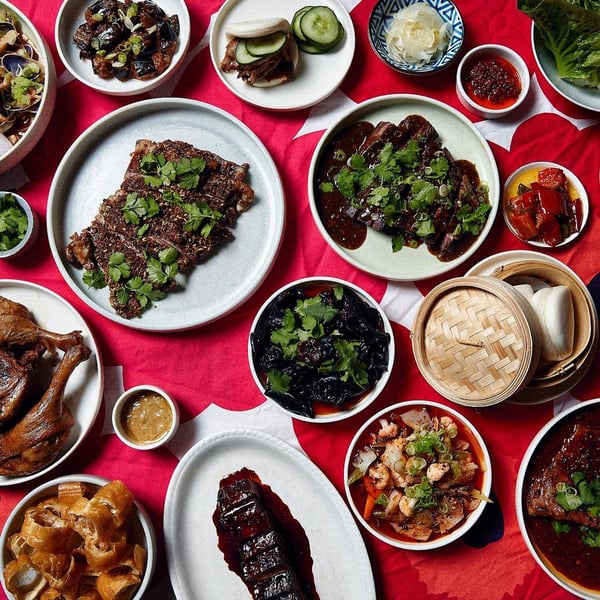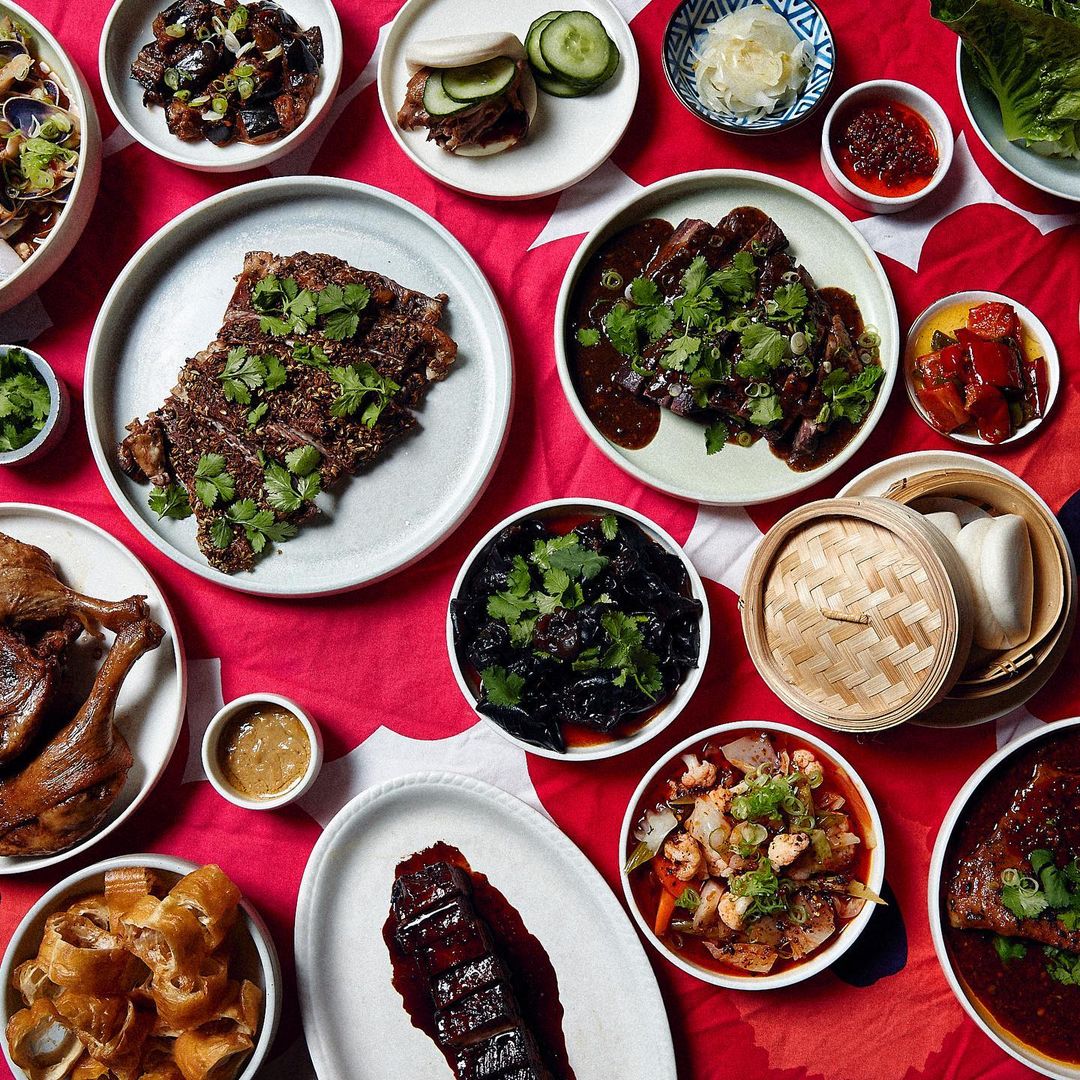 ---
Lee Ho Fook
Victor Liong's extravagant, flavour-packed take on contemporary Chinese has been a hit from the very start, with Lee Ho Fook often held to the same standard as Flower Drum, despite being vastly different from the decidedly more fine dining restaurant. This is the second time Duckboard Place has got its foot in on this list of best Melbourne restaurants, and it's absolutely no surprise.
Lee Ho Fook is nothing if not a constant hub of creativity, refining Melbourne's love of region distinctive Chinese food (a blanket term if there ever was one) and fusing together different ideas to create something incredibly unique. You'll find it in favourites like the Sichuan slow cooked pork served with octopus and dan dan noodles, and the Black Angus short rib with licorice braised turnips, local black truffle, and tea cooked tendons.
The buzzy eating house is testament to what happens when fresh ingredients and kitchen know-how are applied to something as multi-faceted and complex as modern Chinese cuisine. Pepper some impeccable service on top of that and it's absolutely no surprise to see Lee Ho Fook on this Melbourne dining bucketlist.
Address: 11-15 Duckboard Place, Melbourne VIC 3000
Contact: (03) 9077 6261
Opening Hours: Thursday (6pm – 10:30pm); Friday – Saturday (12pm – 4pm, 6pm – 10:30pm); Sunday (12pm – 4pm)
---
Gimlet
Out of all the long-established, highly influential restaurants on this list, Gimlet is the newest. In fact, Andrew McConnell's slick new cocktail bar and dining room is officially just over a year old. It hasn't been an easy start for this elegant space, with Andrew McConnell having to debut-close-reopen due to Covid-19 restrictions, but Gimlet is unflappable proof that true quality can never fail.
The 1920 art deco Cavendish House has been dusted and dramatised to add a loving lick of theatre to an already exciting scene, brushed with sophisticated dishes by Cutler & Co chef Allan Doert Eccles.
Think truffled brioche with burrata curds and braised artichokes, hapuka with Portarlington mussels and vermouth sauce, and WA scampi wood-roasted in saffron rice and served with diamond shell clams. If anything, it's proof of Andrew McConnel's rich understanding of, and experience with, Melbourne's judicious palate.
Address: 33 Russell Street, Melbourne VIC 3000
Contact: (03) 9277 9777
Opening Hours: Monday – Thursday (12pm – 12am); Friday – Saturday (12pm – 1am)
---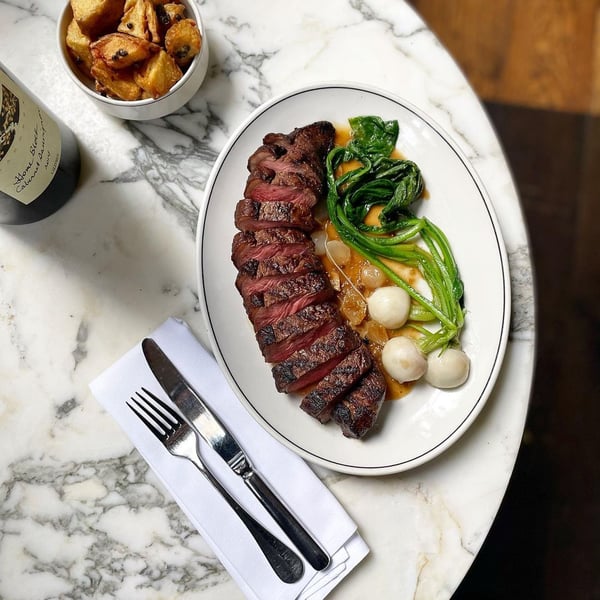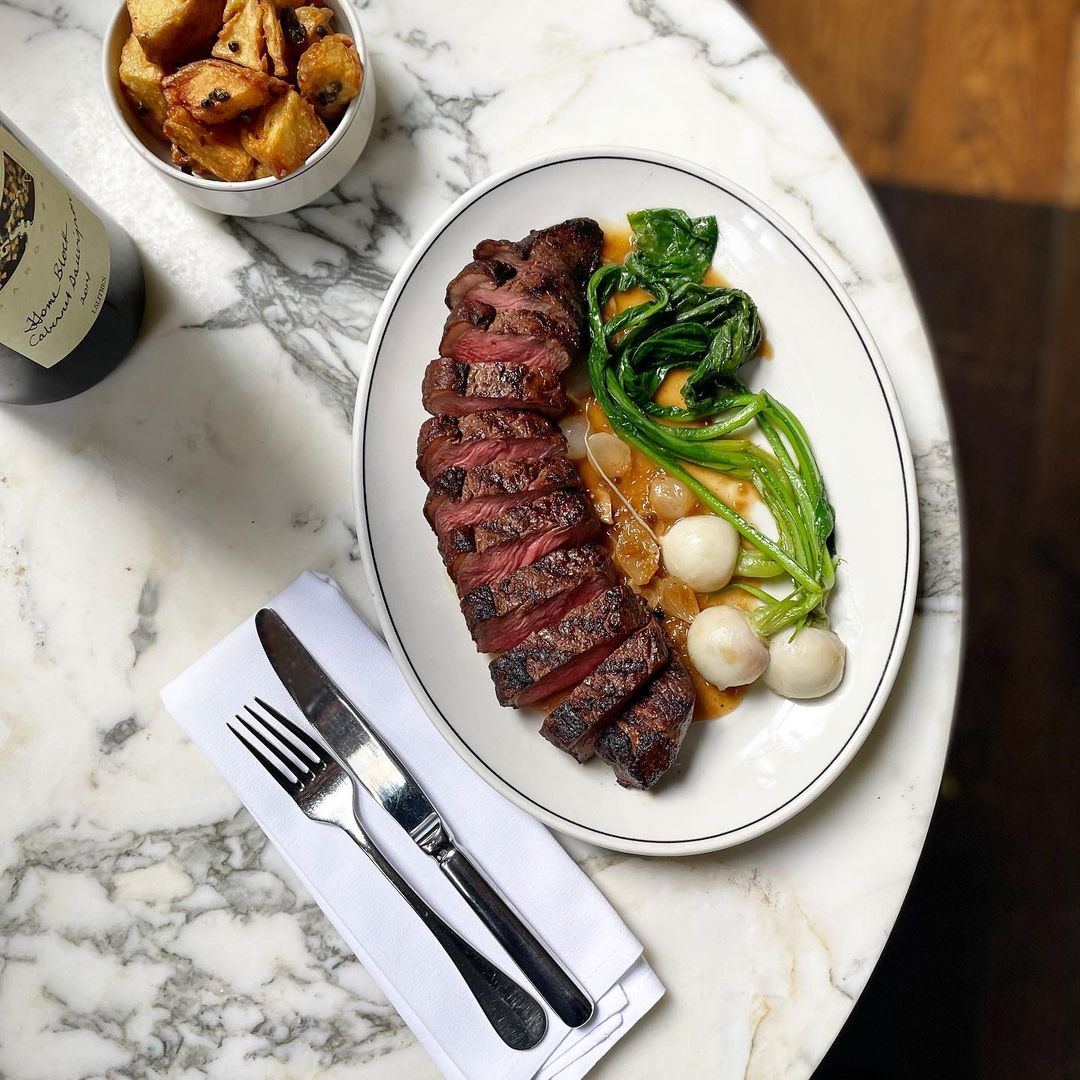 ---
Cumulus Inc
Okay, this is the last entry from Andrew McConnell. Promise. The chef's all-day Flinders Lane eating house is equally as solid an option during breakfast as it is for dinner. The springy service is no doubt lifted by just how appreciative Melbourne locals are to claim such a powerful diner as part of the city's inner-circle, with Cumulus Inc so far absolutely owning their second decade as one of the best spots in town.
The menu here changes regularly, but pick up anything and you'll have a good time. Grilled housemade flat bread with Barletta onion, anchovy, and cultured butter; Ottway shiitake with polenta, sourdough crumb, wild garlic, and truffle; wild sambar vension with celeriac and Illawarra plum. The only issue you'll have here is that you couldn't possibly fit everything into one sitting.
Address: 45 Flinders Lane, Melbourne VIC 3000
Contact: (03) 9650 1445
Opening Hours: Tuesday – Sunday (12pm – 10pm)
---
Flower Drum
Age has not weathered Flower Drum, with the restaurant remaining Australia's finest example of a Cantonese dining hall refined to perfection. Evolution seeps into this impeccable restaurant every now and then, but it's the classic sense of consistency and immaculate, relentlessly attentive service that has kept Flower Drum in the hearts and minds of Australia's most discerning gourmands for over 4 decades.
That Flower Drum is still considered one of the the best restaurants in a city where it would make just as much sense to be fickle and non-committal, just goes to show how strong the offering is. And while the menu is always heaving with options, any visit to this Melbourne superstar would never be complete without that famously crisp, notoriously fatty, and impossibly polished Peking duck. It's the best in Australia, without any doubt.
Address: 17 Market Lane, Melbourne VIC 3000
Contact: (03) 9662 3655
Opening Hours: Monday – Saturday (12pm – 3pm, 6pm – 11pm); Sunday (6pm – 10:30pm)
---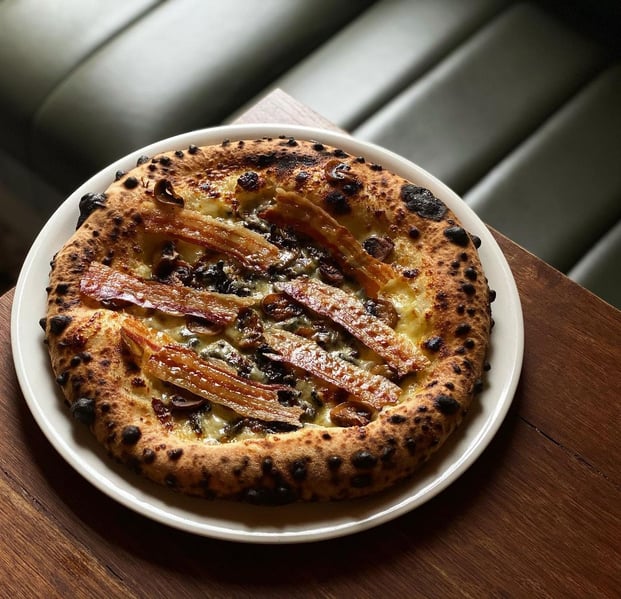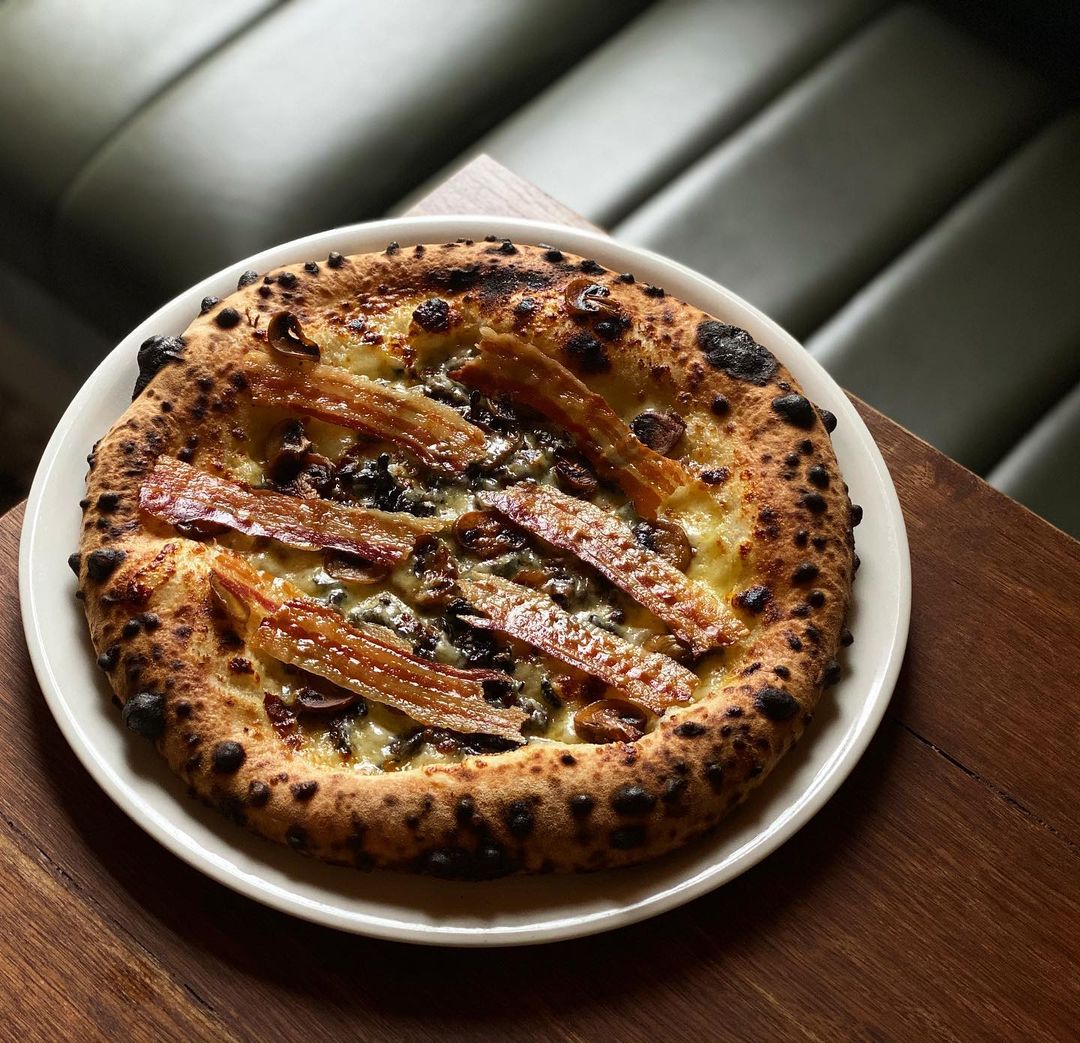 ---
Capitano
A Carlton favourite and absolutely one of the best spots for fresh pasta and pizza that delicately juggles the desire for Naples classics with something fresh and creative. Capitano is your jam if a casual night out with a table full of wine, pizza, and pasta is your jam. Trust ex-Attica players Banjo Harris Plane and Michael Bascetta to offer up a defining moment for Carlton and its firm grip on the Italian dining scene of Melbourne.
Those pizza squares are always going to be the way to go here, although I can never seem to pull myself away from the pasta whenever I end up in this energetic space. When something as simple and conservative as spaghetti and meatballs can blow your mind each and every time, you know you're onto something with true staying power.
Address: 421 Rathdowne Street, Carlton VIC 3053
Contact: (03) 9134 8555
Opening Hours: Monday – Thursday (5:30pm – 10pm); Friday (5:30pm – 11pm); Saturday (12pm – 11pm); Sunday (12pm-9pm)
---
Embla
Much like Marion above it, Embla is more wine bar than restaurant, driven by a sweet medley of both local and international wines and an atmosphere so casual it's like you've just popped into a dinner party hosted by that one ridiculously resourceful mate who prides himself on his taste.
French wine mastermind Eric Narioo and pioneering Australian winemaker Patrick Sullivan deserve all the applause for putting together one of the best wine lists you'll find in all of Melbourne, perfectly paired with favourites such as baby octopus with chickpeas, fennel, and black lemon, and double baked blue cheese souffle with leek and walnut. The best part is that Embla is not necessarily an expensive night out, as long as you can resist the temptation of hiking up the shelf for for the most expensive drops; it's hard, but do-able.
Address: 122 Russell Street, Melbourne VIC 3000
Contact: 0455 122 121
Opening Hours: Monday – Saturday (12pm – 12am)
---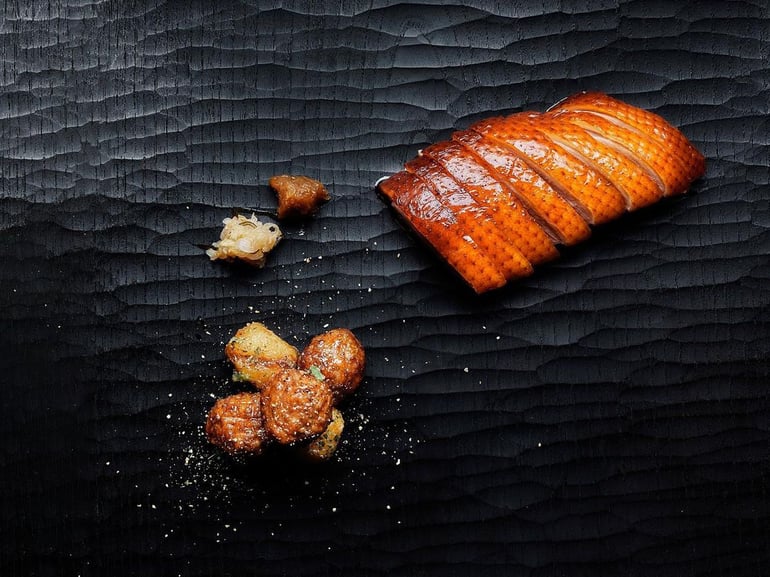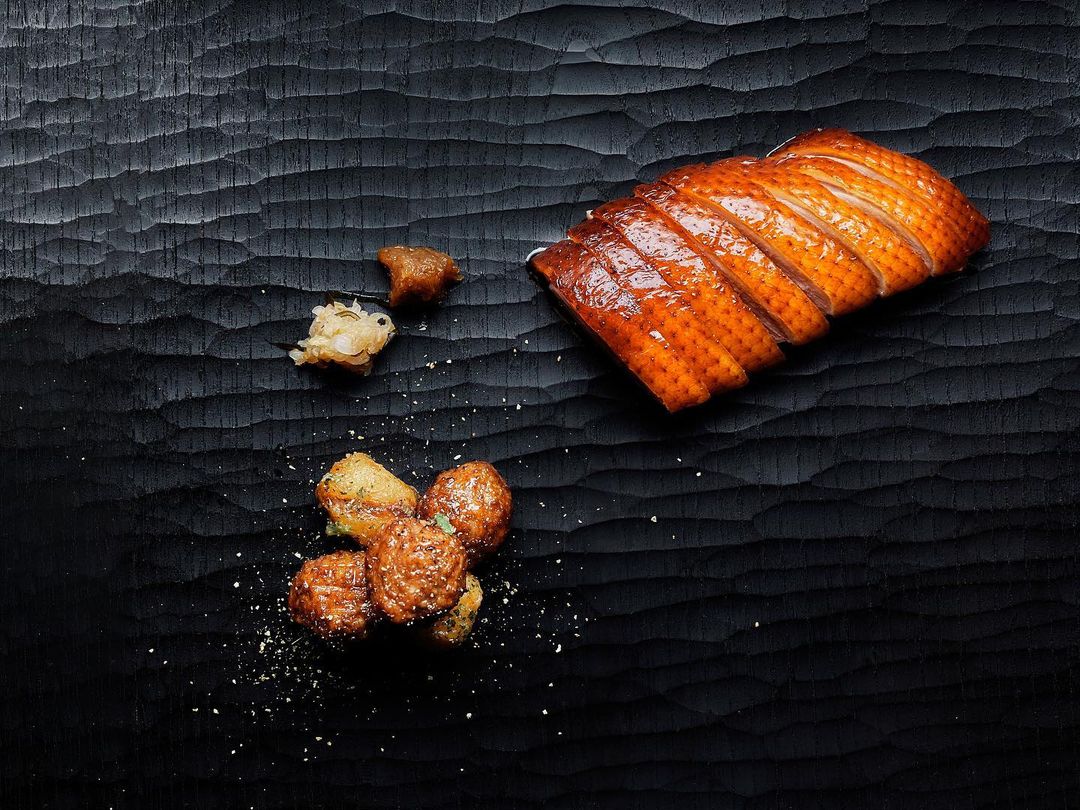 ---
Minamishima
The most well regarded Japanese restaurant in Australia, and often the first venue that springs to mind when Australians claim they have the best Japanese food outside of Japan. It's really not hard to believe such an ambition after dining at Sushi Master Koichi Minamishima's eponymous masterpiece.
Much like Kisume, the 12-seater Chef's Table is the ideal way to experience Australia's finest sushi-ya, offering a 15-course omakase that's typically booked out months in advance. Having been to Japan no less than 7 times in the past decade, I can confidently write that as soon as you step off that Richmond backstreet and into this kingly establishment, you've officially left Australia and found yourself in Tokyo.
Address: 4 Lord St, Richmond VIC 3121
Contact: (03) 9429 5180
Opening Hours: Tuesday – Saturday (6pm – 10pm)
---
Donovans
Now well into it's third decade, Donovans is St Kilda's pride – absolutely one of the top earners on this list of the best Melbourne restaurants. The commitment this family-owned restaurant has to their customers – mostly regulars – cuts straight to the heart of hospitality. You feel genuine warmth at soon as you step onto the floor, with Donovans easily endearing as one of the most welcoming, personality-led restaurants one can find in the city.
The obscenely comprehensive wine list is complemented by European-accented modern Australian dishes plated to perfection, supersizing many tried-and-true classics like the signature beer-battered fish and house chips, priced at $47. Other highlights include the $28 cold-smoked salmon served on a blini with caviar, creme fraiche, cucumber, and lemon segments, and a $118 slow-cooked Tasmanian lamb shoulder glazed with honey, mustard, and rosemary.
The menu reads like it could be replicated just about anywhere in Australia, although none have managed to mirror Donovans. Not since it first asserted itself as one of the best spots in town for a high-end showcase of top-shelf Australian produce. Even after one visit it'd be tough to deny this beachside fine diner as one of the best restaurants in Melbourne, whether it's for long lunch bay views, or a special occasion dinner.
Address: 40 Jacka Blvd, St Kilda VIC 3182
Contact: (03) 9543 8221
Opening Hours: Monday – Sunday (9am – 9pm)
---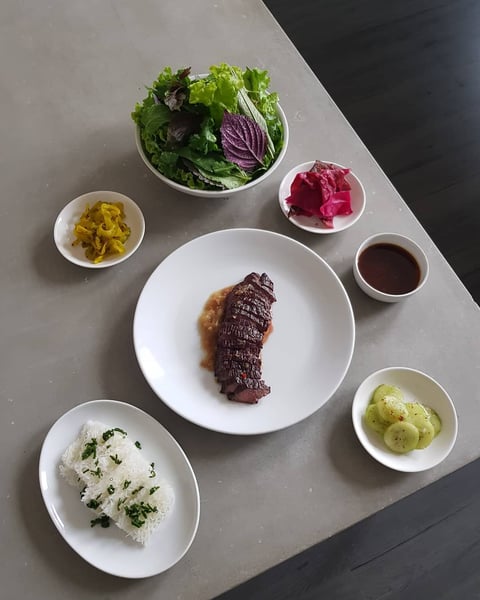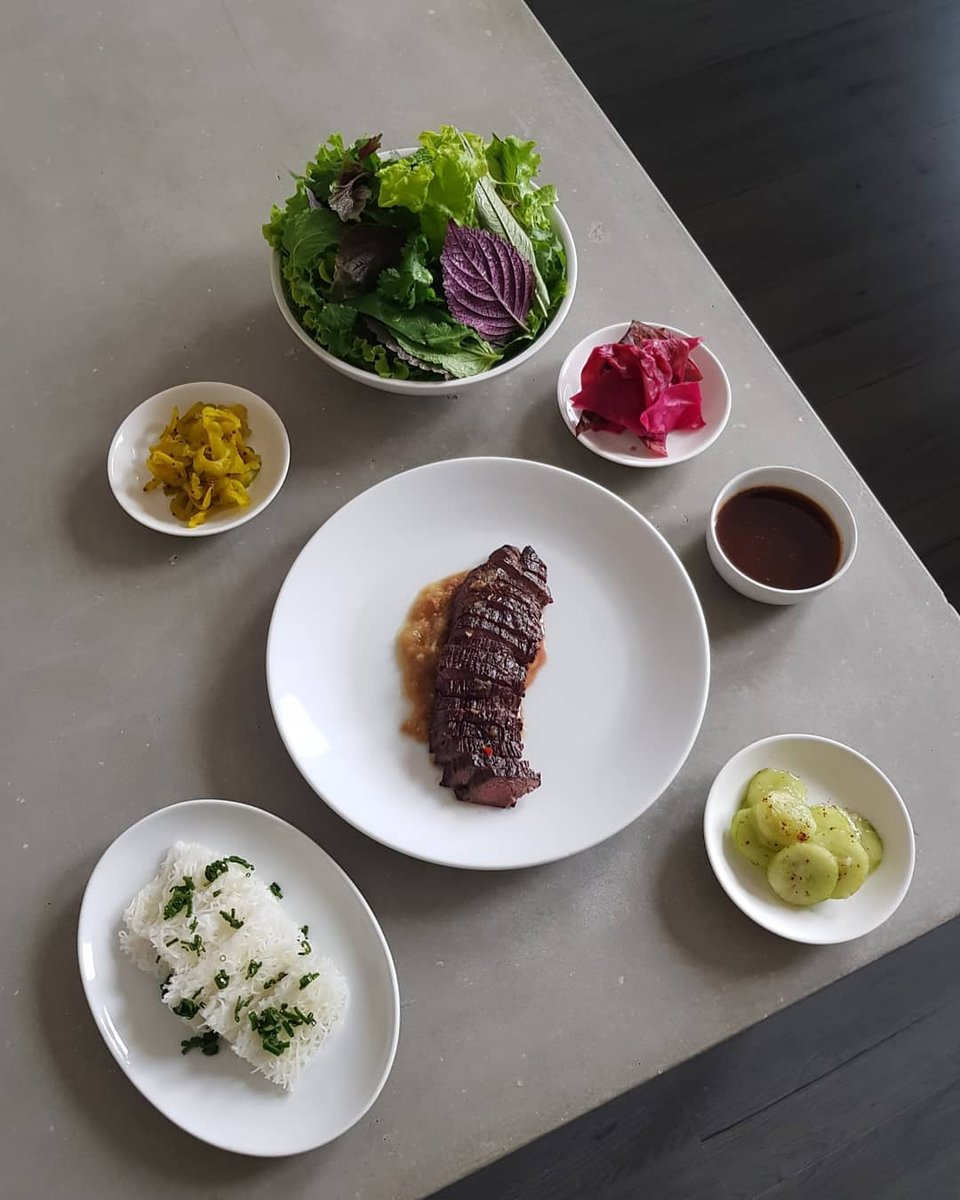 ---
Anchovy
While the gamut of southeast Asian cuisines is what defines the food at Anchovy, there's a noticeable bias towards the fascinating flavours of Vietnam at Anchovy. A neighbourhood favourite of Richmond locals, the diminutive restaurant is usually made up of options that use very few ingredients, but use them to full effect. The plating here is pure poetry as well.
Even if you weren't heading to Anchovy for a low-key dinner and a showcase of how strong Vietnamese cuisine can be when it's married with other Asian influences, it's a good idea to make the trip to Richmond for the restaurant's newly introduced Saturday Banh Mi sessions. This more casual version of Anchovy was introduced during the Melbourne lockdown of 2020, so I haven't had the pleasure of eating there yet; by all accounts, it's now the best place for a banh mi in Melbourne.
Address: 338 Bridge Road, Richmond VIC 3121
Contact: (03) 9428 3526
Opening Hours: Wednesday – Saturday (6pm – 8:30pm)
---
Bar Liberty
Rules are frowned upon at Bar Liberty, the third wine bar on this list and, to many, the best. Don't mistake the serious cellar dossier or the sophisticated food menu as anything close to pretention. Service brings it back to ground-level, with a sense of openness and exploration that was once missing from the industry.
While mixing and matching wine while typically listening to live music is the vibe of Bar Liberty, you're going to want to make the most of the tight, to-the-point food menu, which is only overhauled every so often because favourites are established fast. If you're not hungry, just get some of that delicious wholemeal sourdough flatbread, although if you are, there's plenty to keep you satisfied, from barramundi with smoked potato, to lamb back strap with celeriac, pine nuts, and lemon thyme.
Address: 234 Johnston Street, Fitzroy VIC 3065
Contact: (03) 9415 9025
Opening Hours: Monday – Saturday (5pm – 12pm); Sunday (12pm – 5pm)
---
Matilda 159 Domain
Rounding out this (unranked) list of the best Melbourne restaurants is Matilda 159 Domain, Scott Pickett's tender ode to Australian produce with a particular focus on fire and smoke. A very handsome restaurant, with a lot of fascinating visual cues, the South Yarra dining room is built on the idea that nothing can quite compare to what well-sourced Australian ingredients add to a dish.
Pickett knows his way around the country, and he clearly has a knack for grabbing only the finest produce available, from Humpty Doo barramundi, to Lakes Entrance baby octopus. The menu is driven by produce completely, so always expect change when heading along for dinner. One thing that we hope never flies off the menu: smoked salt bush lamb ribs, dusted with harissa and macadamia.
Address: 159 Domain Road, South Yarra VIC 3141
Contact: (03) 9089 6668
Opening Hours: Monday – Thursday (6pm – 9:30pm); Friday (12pm – 3pm, 6pm – 9:30pm); Saturday – Sunday (11am – 3pm, 6pm – 9:30pm)
---
Best Restaurants In Melbourne – Frequently Asked Questions
What is the best restaurant in Melbourne?
Always trust the legends when looking for the best restaurant in Melbourne. Those who have stood for decades and enjoy the same gold-standard reputation include Vue de Monde, Flower Drum, France-Soir, and Donovans. Supernormal, Attica, and Minamishima show similar signs of timelessness.
Where is the best restaurant in Melbourne CBD?
If you're looking for the best restaurant in Melbourne CBD you're best bet is to go to Flinders Lane and explore the famous eat street, from Supernormal to Kisume.
How do I get to Attica from Melbourne CBD?
The iconic Attica is located at 74 Glen Eira Rd in a suburb called Ripponlea. It's only a 28 minute drive from Melbourne CBD.
RELATED: Best Thai Restaurants In Melbourne
---
Want to take a bet on which restaurants will join the hall of fame in the future? Check out the best new restaurants in Melbourne.