Roll out the red carpet, clear your schedule, and kiss that summer body goodbye. Famed Tex-Mex fast-food chain, Taco Bell, is touching down in NSW with one of the two first locations opening as soon as next week.
Taco Bell's very first operational NSW location will be based out of Newcastle, with the Sydney location hitting the West shortly after – when it graces the suburb of Blacktown with its… explosive presence.
In just a few short sleeps, you could be enjoying all Taco Bell's greatest hits that have made it a pop-cultural sensation, with the full menu available in the U.S. also being available here. Nachos, burrito packs, quesadillas, stacks of tacos, Crunchwrap Supremes – all complete with that rich, radiant, and radioactive queso cheese sauce.
---
---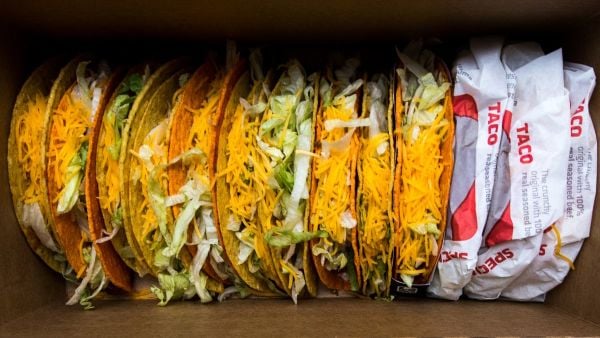 As an added bonus, those who dine in will also get the opportunity to level-up their Taco Bell experience with frozen margaritas and craft beers. And I'll tell you what, speaking from a very personal place, I'm already wheezing at the prospect of all this grub.
The doors of the Newcastle location will officially open 10 AM on Tuesday the 26th of November in Jesmond Central.
As of yet, there's been no confirmation regarding when the Sydney location will be up and running (apart from the phrase "very soon" being circulated around).
RELATED: Pabst Blue Ribbon Just Called Out Australia By Releasing 99 Beer Slabs