Recently, performance automakers such as Mercedes, BMW, and even McLaren have been producing much more attainable, two-wheel rides that live up to their reputations. Now, reigning Formula 1 World Champions Red Bull Racing are getting in on the action with the RBS#01 eScooter.
Similar to the road rocket from the constructor's past few F1 campaigns, it might be the best of the lot by a country mile.
This high-tech electric scooter draws inspiration from the current Red Bull Racing car (RB19). Specifically when it comes to the high-strength carbon-fibre panelling and deck, a chromium-molybdenum alloy steel steering system, as well as the thick track-ready tyres.
RELATED: Racing Sim Made From Real-Life Red Bull RB18 Can Now Be Yours For $182,000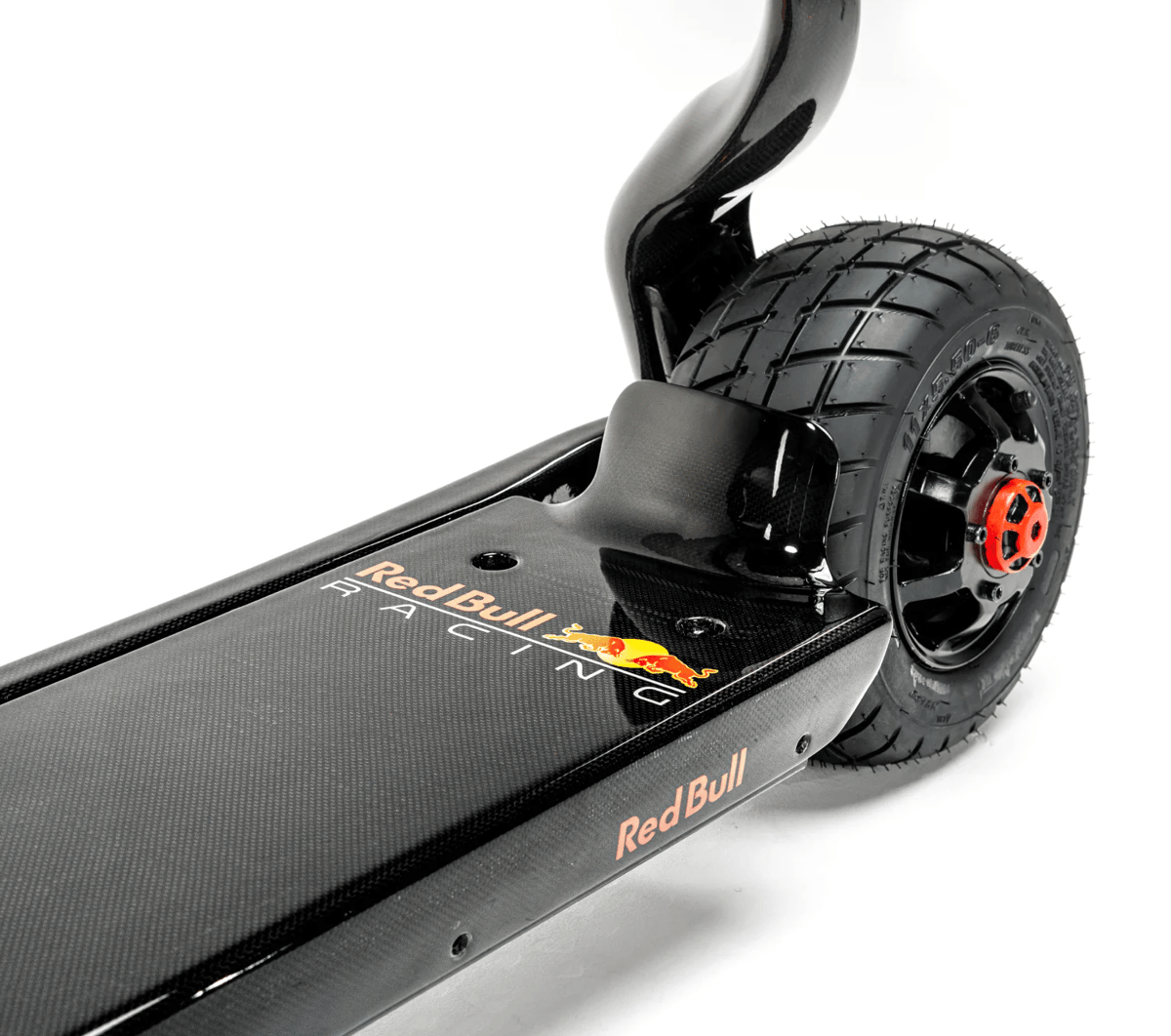 The large diameter wheels and tyres described as "Soft Compound Intermediates" ensure you stick to the road for your entire commute.
It's also got plenty of kick to it. The RBS#01 eScooter's 750w/80Nm power unit translates to a limited top speed of 32 km/h (a wrinkle for Australian regulations), as well as a battery with a range of nearly 65 kilometres.
Unfortunately — and despite all that carbon fibre — it isn't exactly lightweight. The entire package tips the scales at a hefty 23 kilos. For comparison, Unagi's Model One weighs just 12 kilos.
And while the Red Bull Racing RBS#01 eScooter is a helluva lot cheaper than the €15 million (AU$25 million) Red Bull Racing car that won Max Verstappen his third-consecutive world title, it's also far from affordable. To secure one for yourself, expect to pay US$6,500 (AU$10,200).