It's hard to find authentic Mexican food across Australia. The country's scene, however rich and full of flavour, is still very much in the developmental stage. Hardly surprising, but it isn't necessarily a slight, either. There are still plenty of Mexican restaurants across the country – particularly in Sydney and Melbourne – that do the vibrant cuisine justice, with some even opening up paths to explore the specificities of regionality; demonstrating that it's about more than just generously filled tortillas and fresh salsa across the country's very best Mexican restaurants.
Whichever of the major cities is leading us towards more authentic Mexican is an irrelevant, yet heated, debate. Melbourne may have restaurants like La Tortilleria, but Sydney has a deli from Rose Cienfuegos – the closest to real-deal Mexican you'll find in the country. Both of Australia's biggest cultural hubs have their moments, but to properly get stuck into the ongoing debate you'd need to be across both. We already bought you the best Mexican restaurants in Melbourne, now for the harbour city version: here are the 12 best Mexican restaurants in Sydney.
---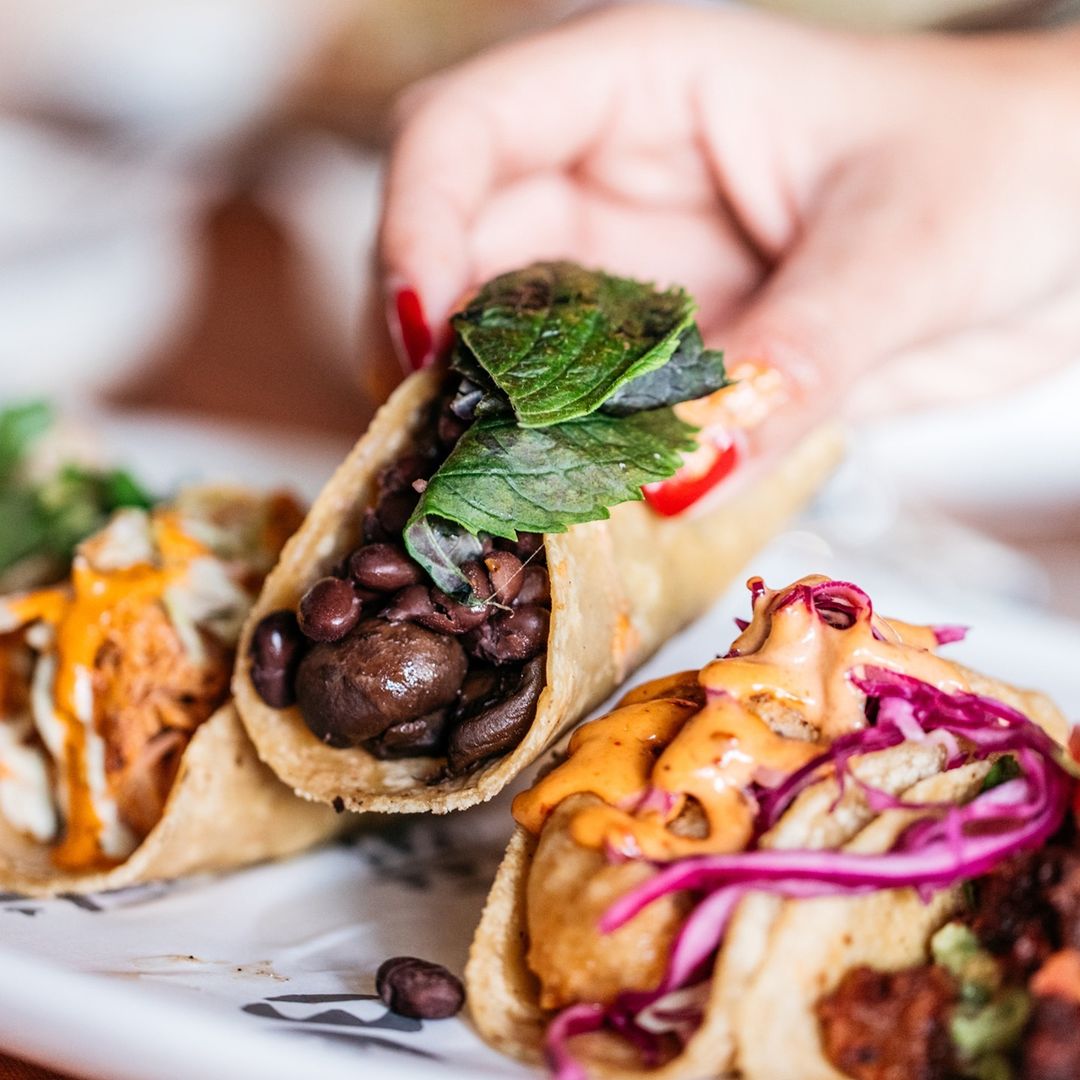 Carbon
If you like your Mexican forged in fire then head into the lively Hacienda-esque Carbon in Bondi. Here, wood-fired everything powers the texture and flavour of just about anything on the menu, from the classic produce-forward tacos (highlights: lamb barbacoa, Baja fish, pork belly, chicken tinga) to the mains, all served with piping hot tortillas, which span charred sweet potato with Morita adobo, and whole market fish dressed up with a la Talla sauce, green apple, and coriander.
---
---
The flavours here are more Cancun and Playa del Carmen than Mexico City, hugging the coastal breeze of the Quintana Roo region, elevated by a respectable drinks list of top-tier agave spirits. For the best value, opt for the $79pp bottomless brunch, which nets you 1.5 hours of all the tacos, salsas, and margaritas you can fit in.
Address: 288 Bondi Rd, Bondi
Contact: (02) 9365 6092
---
Rose Cienfuegos Tamaleria & Mexican Deli
While not technically a restaurant, Rose Cienfuegos is such an important figure for Mexican culture in Australia that it would be foolish not to include her humble tamaleria and Mexican deli in Dulwich Hill. Her eponymous catering business has long been a go-to for honest and authentic Mexican, highlighting just how scarce rustic Mexican is in Australia.
From this modest Dulwich Hill shopfront, Cienfuegos offers daily handmade tamales, taco packs, and whatever else lining the shelves at the time. That can be anything from bags of flavour-rich blue corn tortilla chips and dried habanero the mole sauce and Arbol chilli powder. It's worth keeping a close eye on her Instagram, especially for any last-minute announcements of birria tacos, typically dripping with consome for the ultimate indulgence.
Address: 463 Marrickville Rd, Dulwich Hill
Contact: (02) 8590 1661
---
Rico's Taco Truck
Again, not a restaurant, though it would be a mistake not to include this widely celebrated food truck when talking about the best Mexican in Sydney. Rico's Taco Truck seems to have a hold on authenticity that isn't common throughout the city's adoration of mod-Mexican. Owner Toby Wilson may no longer be at Ghostboy Cantina or The George Hotel but Rico's is everything the taco king has learned set on four wheels, serving out some of the city's best tacos from a carpark in Rosebery – just outside of Gelato Messina's HQ.
The location means you can grab some perfect chorizo al pastor or vegan cauliflower tacos and immediately follow that up with some of Sydney's best and most inventive gelato, creating somewhat of an insular food scene that's hard to pass up, despite the unusual one-two punch. You can double the deliciousness by grabbing a horchata, which is a traditional Mexican drink made of sugar, rice, malt powder, condensed milk, and cinnamon.
---
---
Address: 112 Rothschild Ave, Rosebery
Contact: N/A
---
RELATED: The 15 Best Japanese Restaurants in Sydney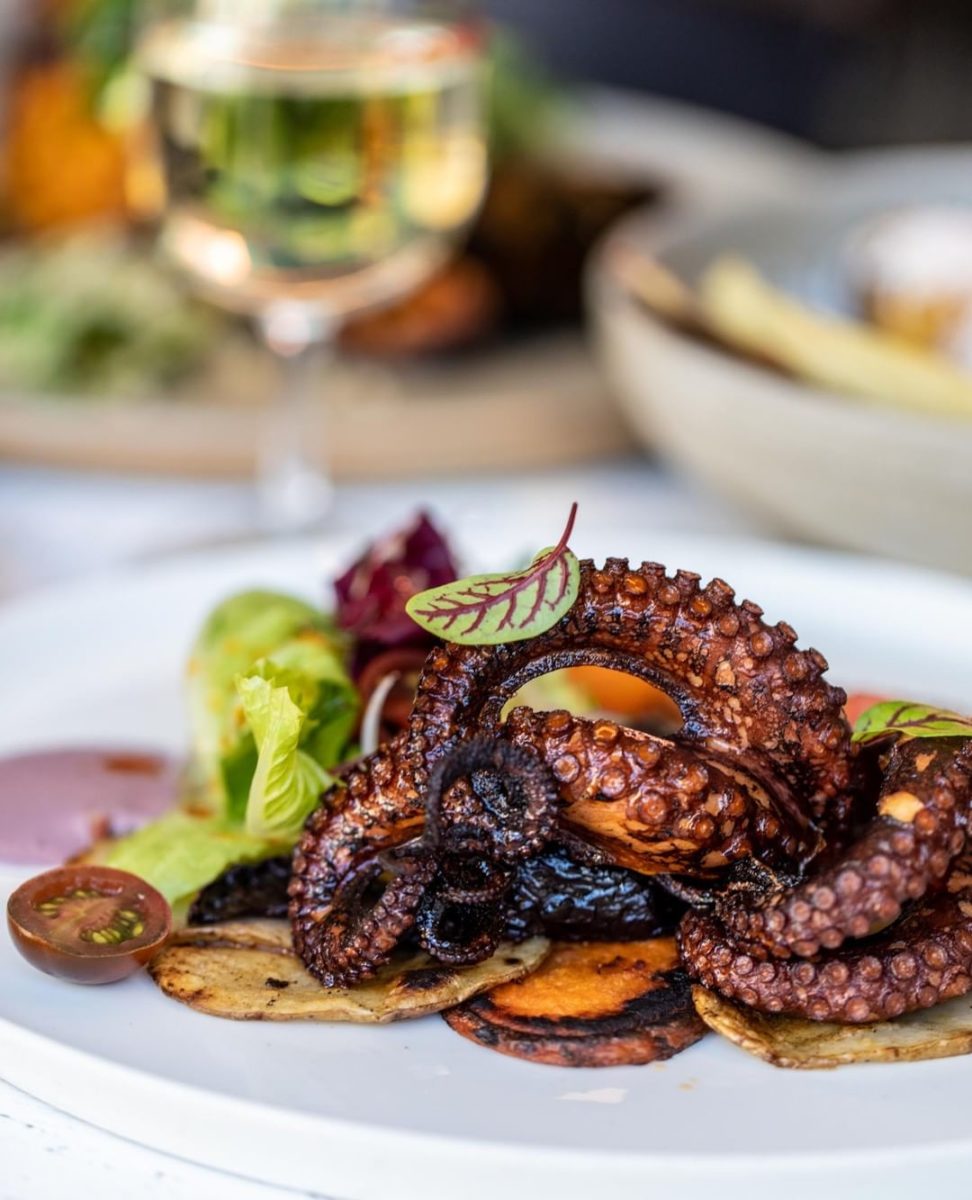 Sonora
Few flavours can compete with perfectly textured Tasmanian octopus, slow-cooked and grilled with native pepperberry and black olives and served with a stack of piping hot wheat tortillas. And it's not even the menu highlight at Potts Point favourite Sanora, which is the most recent from the owners of Bondi's twin Mexican mainstays, Taqiza and Carbon. Now highly regarded as one of the best Mexican restaurants in Sydney, the Bayswater Road venue is an inner-city haven for self-described "bad-ass tacos" that gives an unapologetically high-end touch to classic wheat tortillas, with stacks ranging from Jack's Creek (frequent winner of "World's Best Steak" competitions) wagyu to Hazeldene's free-range chicken.
While tacos are definitely the go-to here, other dishes are equally favoured such as the marinated grilled South Australian sardines served with salsa criolla, and even burrata, served as part of a salsa tatemada made from charred chilli, tomato, onion, and blood orange. It's an unconventional fare, but the kitchen has made the precise twists and turns needed to take classic Mexico City dishes and elevate them to fine art.
Address: shop 1/37-41 Bayswater Rd, Potts Point
Contact: 0424 188 553
---
Calita
Although it only opened recently, Bondi's Calita has already been the subject of many discussions on the best Mexican restaurants in Sydney. The tiny 26-seater off the fiercely competitive strip of Campbell Parade has been built as an ode to Mexico's Baja region, with seafood taking pride of place, highlighted through dishes like blue swimmer crab tostadas and al pastor ceviche with sashimi-grade fish.
The marisqueria (which means "seafood restaurant") is a nice alternative from Bondi's Aussie style fish and chips, but there's enough here to satisfy any tastes; we're talking tacos with fillings like tofu chicharrones, grilled halloumi, and Modelo beer-braised beef cheeks, sitting next to slow-cooked octopus with chorizo, potato and chipotle mayo, and smoked trout with green mango, peanut macha, lime, mint, and coriander.
Address: Shop 1/266 Campbell Parade, Bondi Beach
Contact: (02) 7227 6262
---
---
---
RELATED: The 10 Best Italian Restaurants In Melbourne
Taqiza
There's no mistaking the vibe of Taqiza, given the name literally translates to "taco party". You have no less than ten choices when it comes to the kitchen's famous $8 tacos, pulled far beyond your average fare with fillings like red hot chilli pepper chicken tinga, Modelo beer adobo beef cheeks, and octopus with chorizo.
Given Taqiza kicked off Bondi's solid scene of good quality Mexican eats, and allowed the owners to open Carbon and Sanora, it says a lot that this spot is still considered one of the best Mexican restaurants in Sydney. That is despite plenty of options that move closer to authenticity in a city that was once dominated entirely by dumbed-down Tex-Mex.
Address: 2/177-179 Glenayr Ave, Bondi Beach
Contact: (02) 9130 8616
---
PAZAR Food Collective
You don't have to choose between Turkish and Mexican at Canterbury's PAZAR Food Collective. You can have both, with the unexpected blend balanced so beautifully. Sydney is no stranger when it comes to fusion cuisine perfected, but PAZAR is truly in a league of its own. Not only is the concept unlike anything you'd find in the city – or Australia, for that matter – but Pazar is clearly one of the best Mexican restaurants in Sydney.
No one can disagree with PAZAR's solid reputation after dishes like maple smoked labneh with Persian carrot chilli jam and pepita chiltepin salsa, and lamb fat roasted potatoes with lemon, rosemary, smoked salt, and chipotle crema. The meze plates are key here, although there are also some woodfired substantials like the harissa roasted chicken with tahini lemon sauce and garlic green chilli salsa, and the lamb forequarter with sumac red onion herb salad and lamb stock bulgar pilav.
Address: 325 Canterbury Rd, Canterbury
Contact: 0411 727 874
---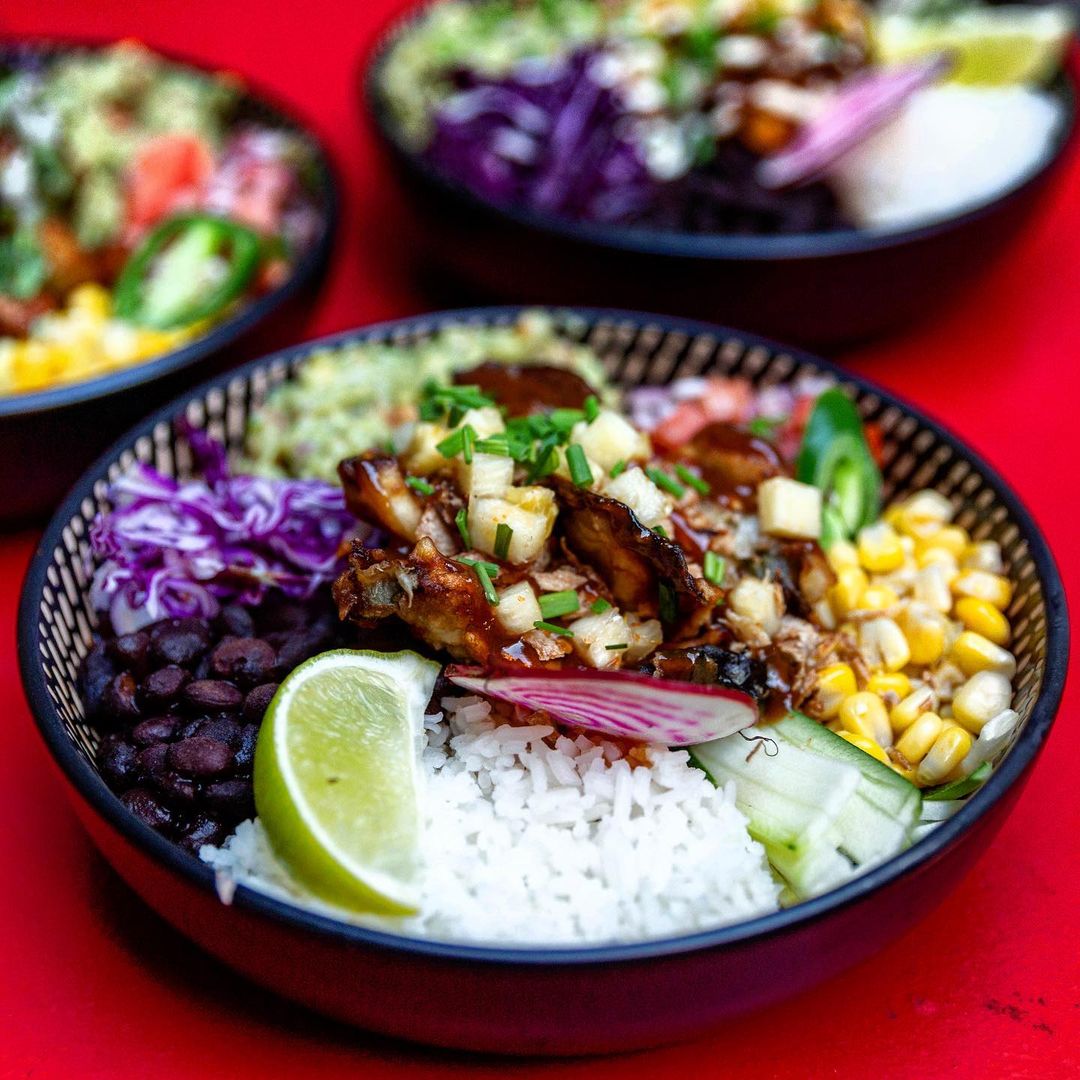 Bad Hombres
80s tunes score an all-vegan mod-Mexican feast at Bad Hombres, which since 2017 has fast risen to become one of the inner-city's most favoured casual restaurants. Making the move to an entirely vegan menu may have been a bold move, but the inventive twists on classic Mexican are hard not to like, no matter what your preference is. Take one of their beautiful Oaxaca Old Fashioneds, Jarritos soda, or tightly curated list of natural wines, and pair with a simple dish of cauliflower with cashew cream, salsa verde, coriander, onion, and corn tortillas. You'll taste the hype straight away.
---
---
So popular is Bad Hombres that the team behind it have now opened a new restaurant in Bondi, bringing the menu beachside so eggplants tacos and margaritas are a definite go'er post-swim.
Address: 40 Reservoir St, Surry Hills
Contact: 0405 274 515
---
Barrio Cellar
The bright blood-red glow of an "Everything With Tequila" sign is what usually catches the eye, luring many a Martin Place worker off of Elizabeth Street and down into this moody venue. Barrio Cellar has been the permanent fixture of this underground space for a few years now, moving the prime real estate away from its previous life as a long-forgotten jazz club and pushing it towards a rowdy, flamboyant bar built on a fine selection of tequila and mezcal, with the typically vibrant cocktails that match.
Instead of the expected tex-mex playing second fiddle to the drinks, the menu of Mexican street eats surprisingly sports some serious flavour. The late-night tequileria and eatery often stray from tradition and indulges in contemporary Mexican, with a playful taco list offering fillings like grilled mozzarella wrapped portobello mushroom, and a "cheeseburger" version – most likely introduced because of how immensely popular the kitchen's hamburguesa has become. The Mexican burger features a signature house-ground beef patty with pickled jalapeno, chimichurri mayo, American cheese, and red onion. It is absolutely one of the best in Sydney. There's even a burrito version for those who want to switch out the burger bun for a flour tortilla.
Address: 58 Elizabeth St, Sydney
Contact: (02) 9232 7380
---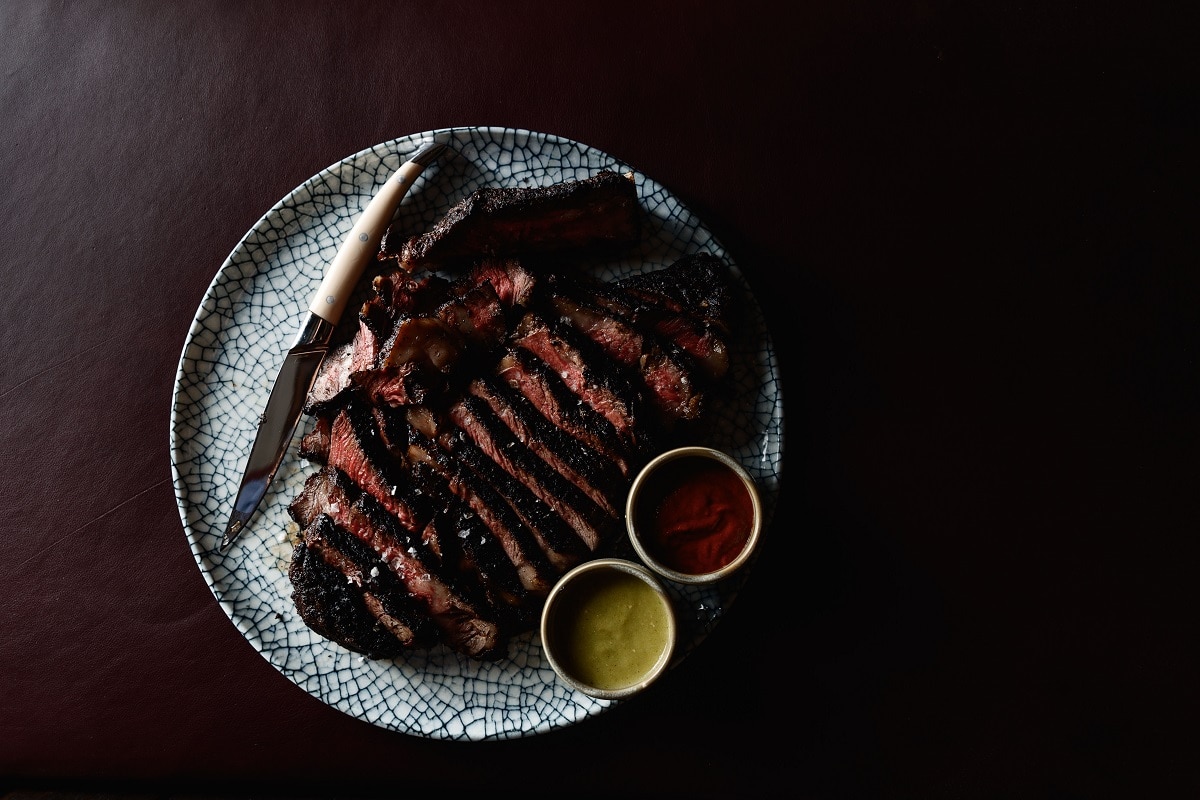 Esteban
From the same team that built Tequila Mockingbird into a Paddington favourite, Esteban is Sydney's newest Mexican restaurant, and already one of the best. It didn't take long for acclaim to start barreling towards this art-deco laneway gem, and it's not surprising either, given the ambitious two-storey concept tucked behind George Street on Temperance Lane. The restaurant is split into a dimly-lit dining room on the top floor, and a lively bar down the bottom, head-turning with glowing amber backlights, illuminating shelves lined with showy bottles of agave spirits. There are also several tables splayed out along the laneway for some casual al fresco during the more summer-friendly nights.
While Tequila Mockingbird spreads its influence from Mexico and tracks all the way down South America, Esteban is focused squarely on the one spot. You'll find plenty of classic tacos that match exceptionally well with balanced, flavour-forward cocktails, and create-your-own margaritas. The wagyu beef tartare taco is an easy winner, as are the juicy lamb barbacoa tacos – which just may be the best you can find in Sydney. Though it's the $56 steak most would want as part of a larger feast – a splendid wagyu Tajima rump cap MSB 6+ served with a melting mound of porcini and pickled Mulato chilli butter. To kick that indulgence up – a $160 wagyu Delmonico ribeye MSB 6+ weighing in at 1kg should be the top choice.
Address: 1 Temperance Ln, Sydney
Contact: (02) 9062 8565
---
---
---
Mejico
There aren't many Mexican restaurants in Australia that'll make the guacamole right in front of you, mashing it up tableside so you can watch the flecks of serrano chilli fold so sensually into the creamy waves of avocado. There really is nothing like fresh guacamole to start a meal, giving you a lavishly soft base on which to pile salt & pepper fish tacos, kingfish ceviche, and fried chicken with plantain habanero hot sauce. At least that's what one should expect when heading into the flashy, high-energy Mejico.
The long-standing restaurant is one of the first choices many city workers land on when thinking about where to get a good, reliable heap of modern Mexican food and drink. There are plenty of different paths of bold flavours to head down, and they are all equally viable, just as long as whatever you choose leads to the kitchen's famed homemade empanadas and margarita cheesecake.
Address: 105 Pitt St, Sydney
Contact: (02) 9230 0119
---
Chula
Coming from the same team behind the slightly rowdier Barrio Cellar, Chula is a refined hub of modern Mexican, regularly bringing together various regions across a diverse seasonal menu. The hits always stay though, like the cactus and mushroom tacos so earthy and vibrant with pops of queso, Morita salsa and cilantro. In fact, you could get away with ignoring the rest of the menu and just working your way through the tacos, with fillings like 4-hour guajillo braised chicken, achiote pulled pork, slow-cooked beef brisket, and grilled prawn.
Although all the non-taco options are equally worthy of attention. The beautifully done Aztec salad with quinoa, roasted pumpkin, chickpeas, kale, pepita, and sesame seeds is a generously rich highlight of the starters, best served alongside some tuna sashimi tostadas and spicy salt calamari. When it comes time for mains, go for the 6-hour slow-braised beef barbacoa, served traditionally with various salsas, patatas bravas, and warm tortillas; or the octopus with guajillo garlic salsa, papas, and crispy parsley. There's more than enough here to work up the perfect feast, positioning Chula as one of the best Mexican restaurants Sydney has ever seen.
Address: 33 Bayswater Rd, Potts Point
Contact: (02) 9331 0126