All the woodfired pide, dukkah-crusted griddle meats and aromatic rose-accented desserts you could possibly need can be found at the best Turkish restaurants in Sydney for 2021.
Turkish cuisine has been a tent pole for Sydney's culinary diversity for decades now, and is certainly one of the most beloved and sought after of the many Middle Eastern cuisines you can find throughout the city.
Whether they are sticking close to the tight traditions of Ottomon cuisine, or playing fiercely with modern interpretations, there's plenty to go around. Make sure you're across this list before you head out and try to find your new favourite Turkish restaurant. Spoiler alert: most of them are in Newtown and Enmore.
---
---
RELATED: 7 Best Greek Restaurants In Sydney For Traditional & Modern Mediterranean Food
Our Picks For The Top Turkish Restaurants in Sydney
---
Efendy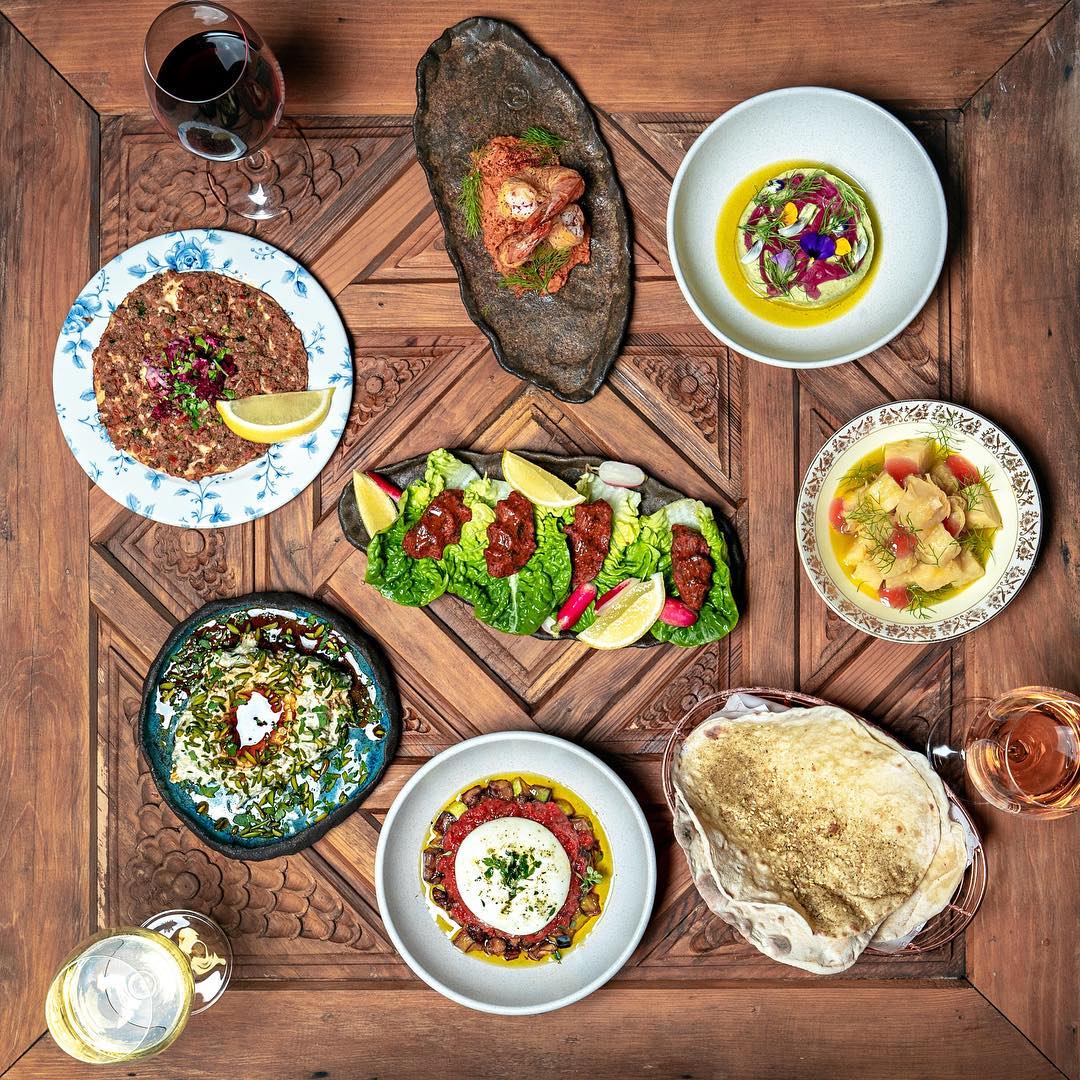 Balmain just wouldn't be the same without legendary restaurant Efendy, an institution from Chef Somer Sivrioglu and often the first venue that comes to mind when asking locals for the best Turkish food in Sydney. It's best to head along for the dinner feast here, with generously sized kofte of the day dishes sitting alongside table-populating essentials like smoked eggplant baba with tahini and pistachio, Tilba haloumi with local rosemary honey, and of course the quintessential hummus with crispy kabuli chickpeas and bush spiced dukkah.
Address: 79 Elliott Street, Balmain
Contact: (02) 9810 5466
---
Konak Turkish Kitchen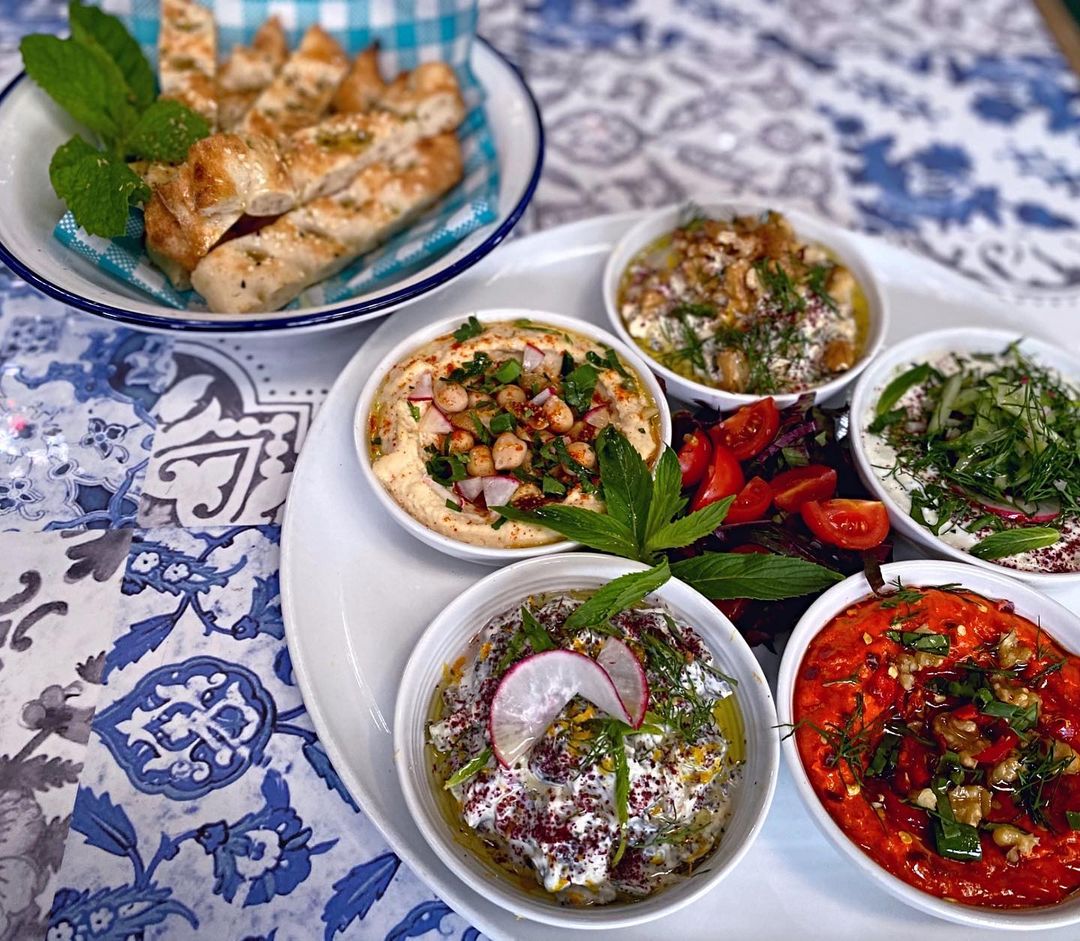 Always pay attention when the big players in Sydney's Turkish restaurant scene come together for a new restaurant. Most recently that is Konak Turkish Kitchen, started up by Ceyda Selleck of Pasha's, and Berkay Salur of Erciyes, but now under management by chef-owners Ali Kose and his wife Yagmur Benli . With that kind of pedigree, Konak's quality is unquestionable, tracking through dishes like wine leaves stuffed with garden herbs, chargrilled chicken wings with pide ekmek and pickles, and semolina fried squid with ezme salad and pickled herbs. It also happens to be in a brilliant location for Newtown locals looking for delicious food .
Address: 496 King Street, Newtown
Contact: (02) 7900 3668
---
New Star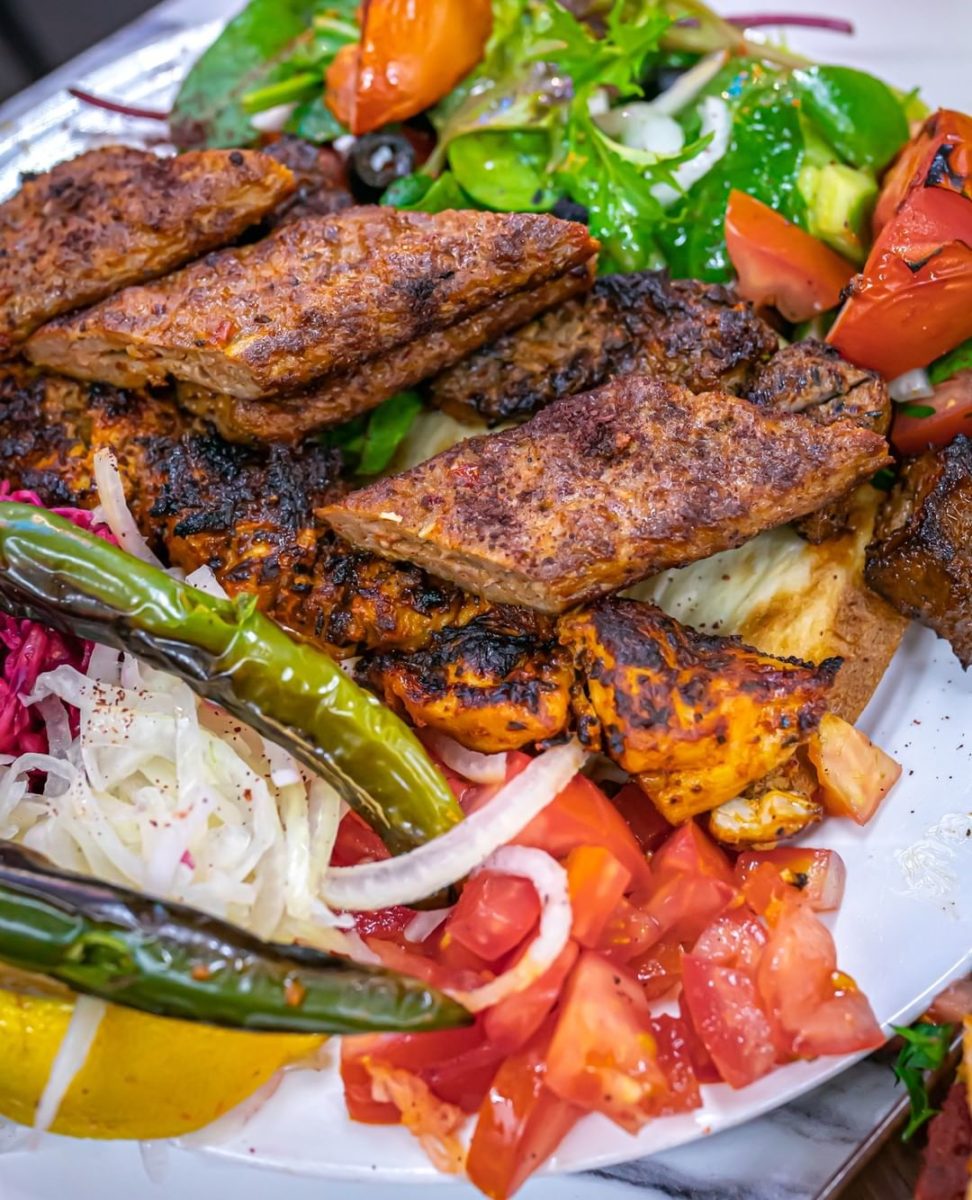 It's hard to stumble across a Turkish restaurant and not become a life-long fan when in Auburn – the food there is impeccable. The Western Sydney suburb is home many a quality Turkish restaurant but best of all would be New Star, a family-run kebab restaurant and local institution that's been in place for over two decades. Smokey charcoal sish kebabs are the best order here, tenderised to perfection with a marinade that's kept tight-lipped and is possibly the primary reason that New Star is often referred to as the greatest Turkish kebab store in New South Wales, bar none.
Address: 15 Auburn Road, Auburn
Contact: (02) 9643 8433
---
---
---
Stanbuli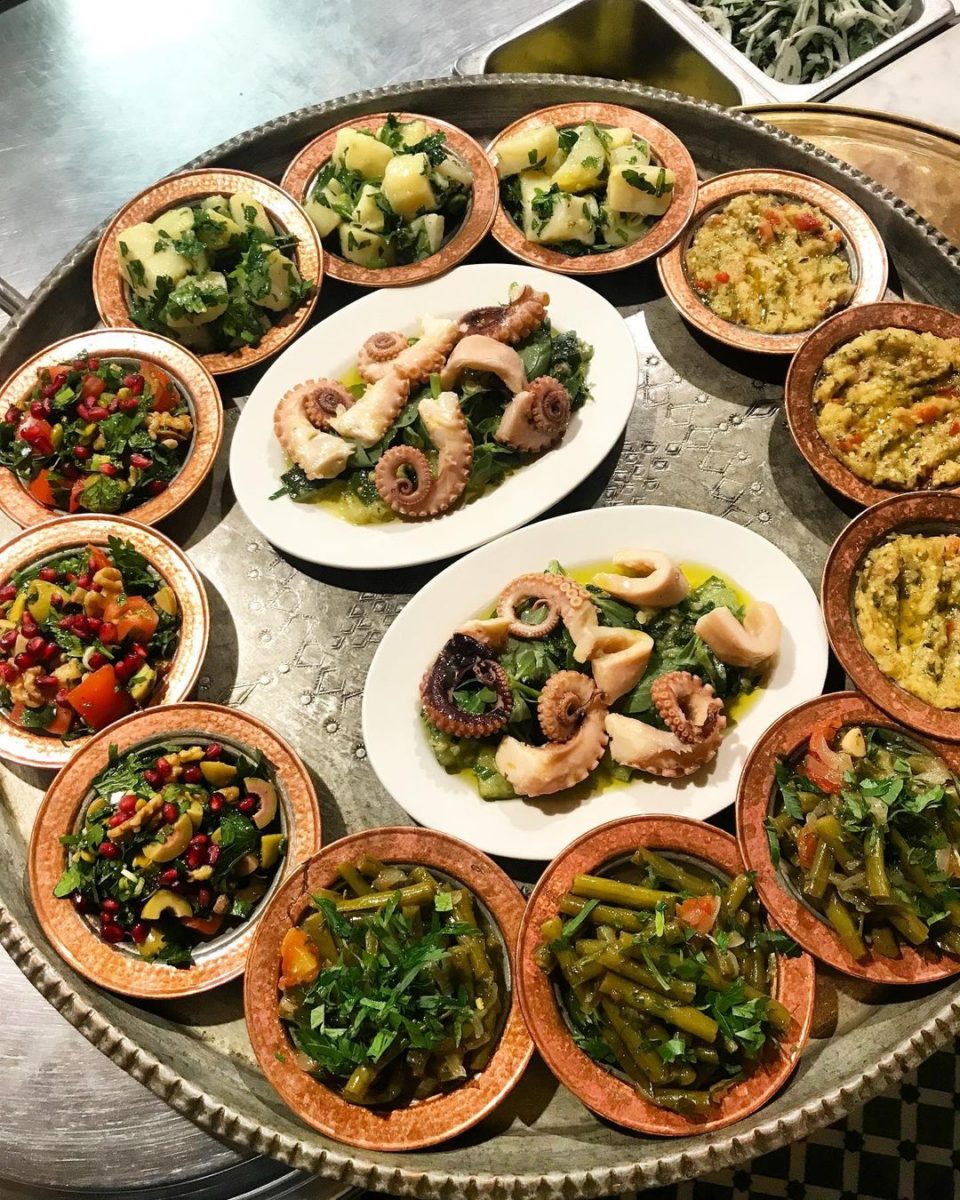 This is the one where a former hair studio turns into one of the best damn restaurants in Sydney – not just some of the most excellent Turkish cuisine in New South Wales. Stanbuli is a haven of consistency, driven by the steady hands of Ibrahim Kasif who regularly puts together resounding winners like pickled octopus salad, charcoal swordfish with tomato ezme, and wood-fired butterflied sardines. Even if you aren't too peckish, grab one of their $10 gozlemes with spicy potato and Turkish cheeses. It's an unmissable venue, not just because its constantly coated with five star reviews and inner-west location. And it says a lot that in 2021, it still rises well and truly above much of the competition.
Address: 135 Enmore Road, Enmore
Contact: (02) 8624 3132
---
Pasha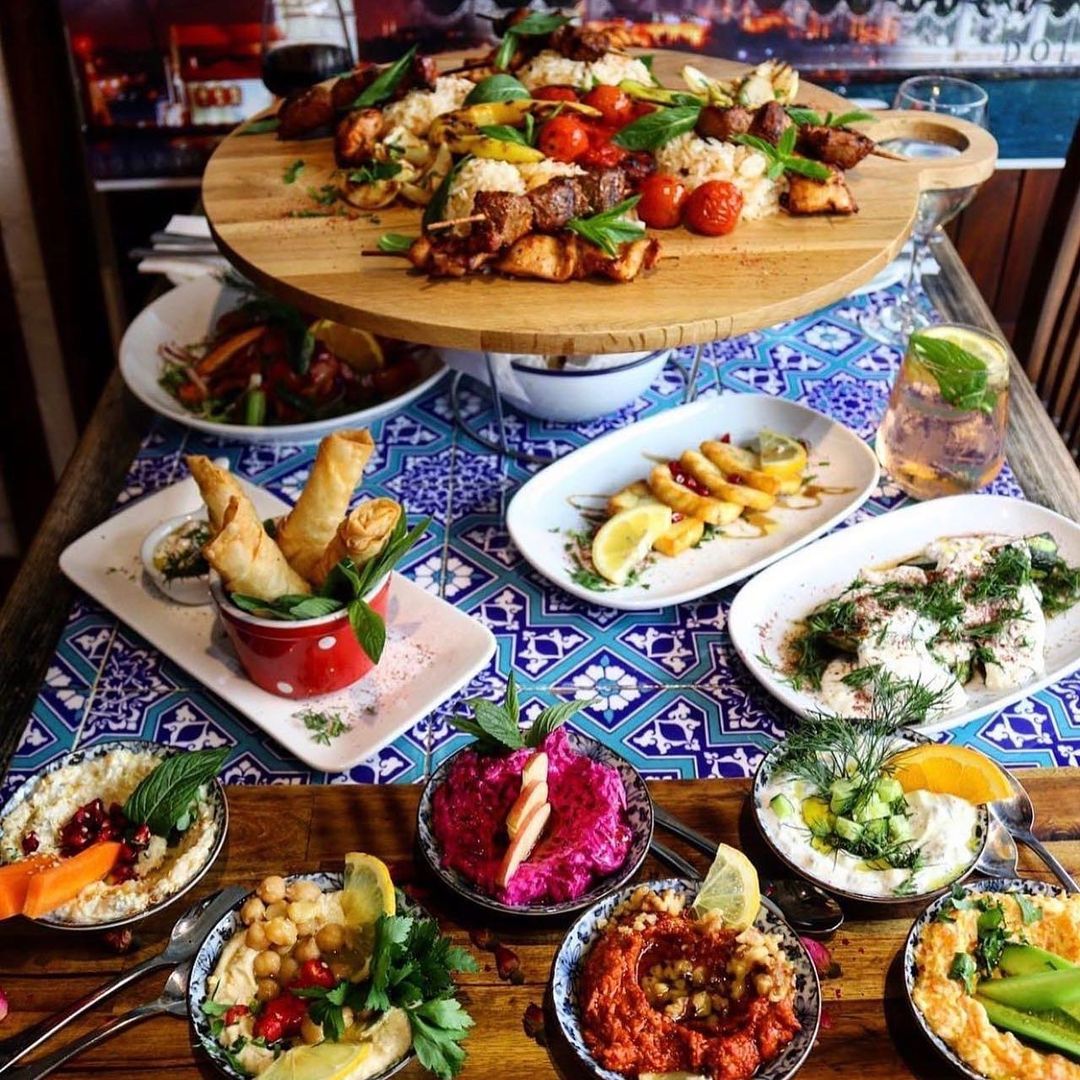 Whether you want to take your taste buds to Istanbul or explore regionality through the Aegean Region, Pasha's hold on traditionalism and densely packed flavour is your reliable captain. The kitchen's very affordable set menus are typically the best way to approach a group meal here, packed with the kind of variety and massive meze selection only the greatest Turkish restaurant feasts are made of. Anything from the menu will do, from the vine leaves stuffed with wild white rice, fried black currants, dried bell peppers, olive oil and sumac, to the jumbo shrimps that have been sauteed with herb butter flambe and flavoured with aniseeds, garlic, basil and isot pepper.
Address: 490-492 King Street, Newtown
Contact: (02) 9519 3139
---
Ferah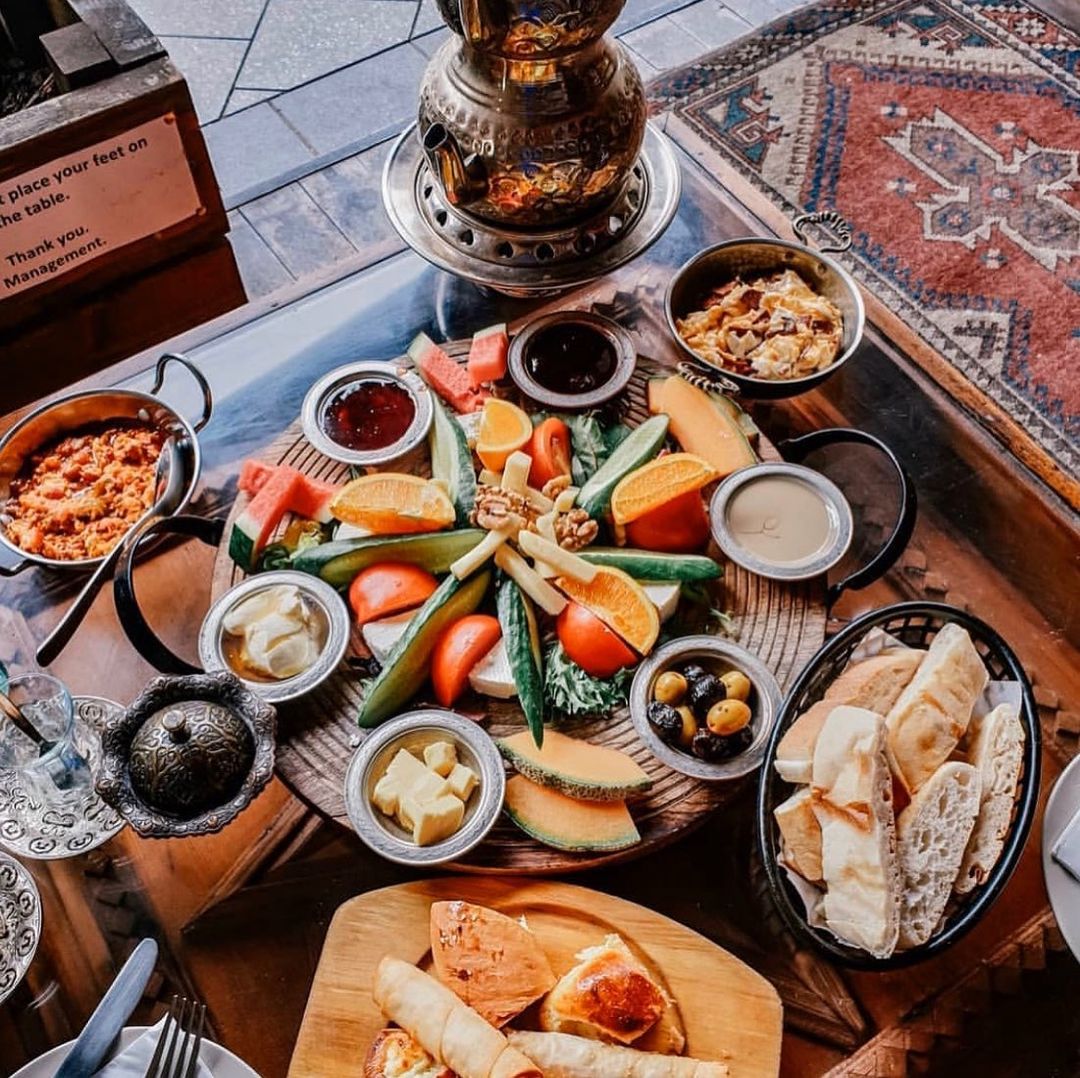 While Ferah Cafe is perfectly acceptable come dinner time, you're better off taking this long-standing Newtown restaurant during the earlier hours of the day. Specifically, morning. Their generous banquet-style Turkish breakfast for two, which is roughly $27 per person and nets you pretty much everything: egg with Turkish sausage, black and green marinated olives, various jams, a bunch of delicate Turkish cheeses, fresh pastries and fruits, Turkish bread and, of course, a pot of Turkish tea. The glowing reviews aren't wrong.
Address: 433A King Street, Newtown
Contact: (02) 9550 3686
---
Anason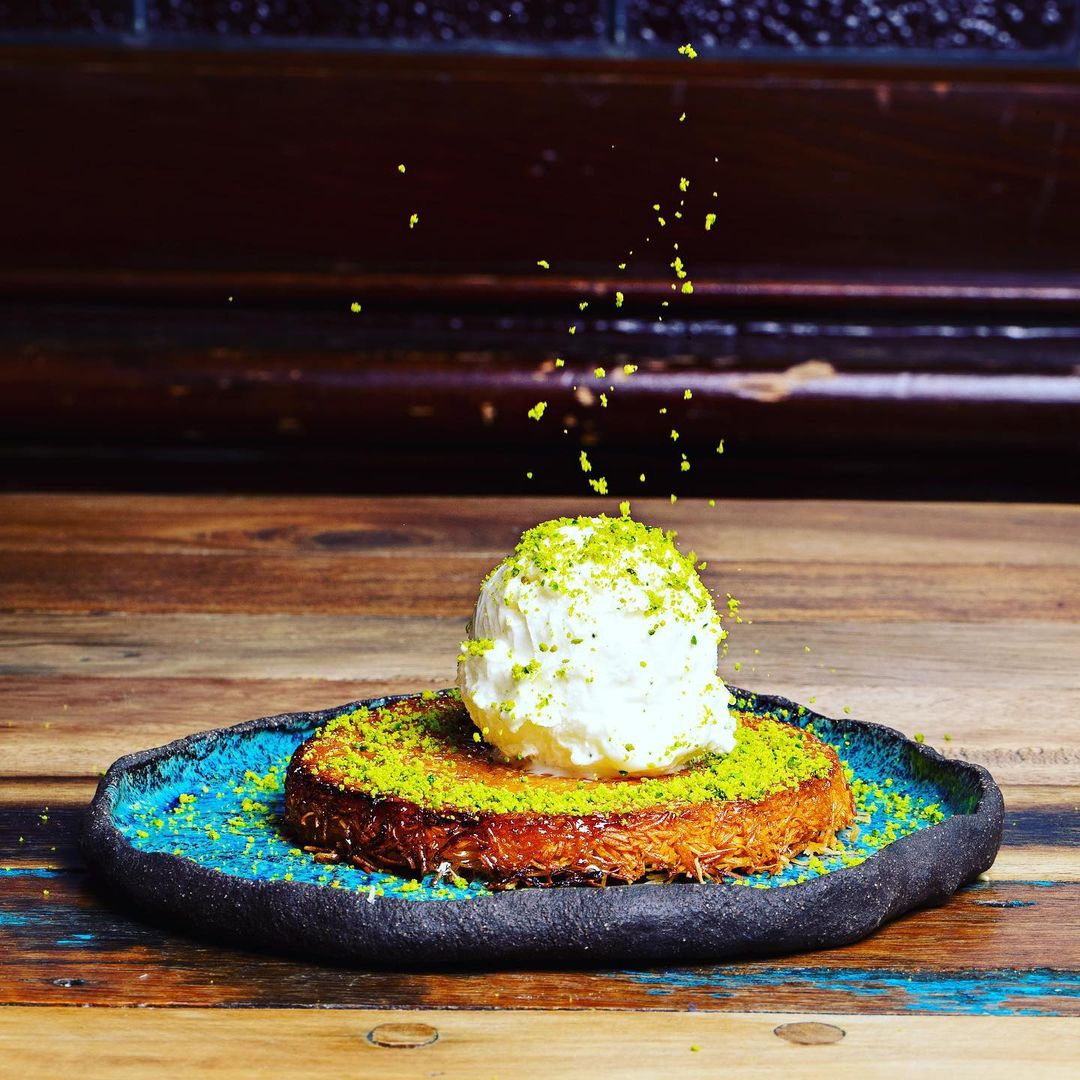 When Chef Somer Sivrioglu was tapped to open one of the first waterside restaurants at the then-new Barangaroo precinct, he came up with Anason. The distinctive blue glow from the diminutive restaurant is a slice of Efendy relocated, putting more of a focus on being a meze bar with – ideally – dozens of small plates taking up table space. That's the best approach here, with standouts including the plate of bamya with fried okra, fava bean puree, dill and garlic, from-the-ocean favourites like Fremantle octopus with antep ezme and chervil, and big, meaty dishes like a yogurtlu kebab filled with 72-hour wagyu tri-tip, Turkish croutons and iskender sauce. Head here during the later hours for a formidable dinner in a waterside location. It's simply some of the best food you'll find in the area.
Address: 5/23 Barangaroo Avenue, Barangaroo
Contact: (02) 9188 1581
---
---
---
Erciyes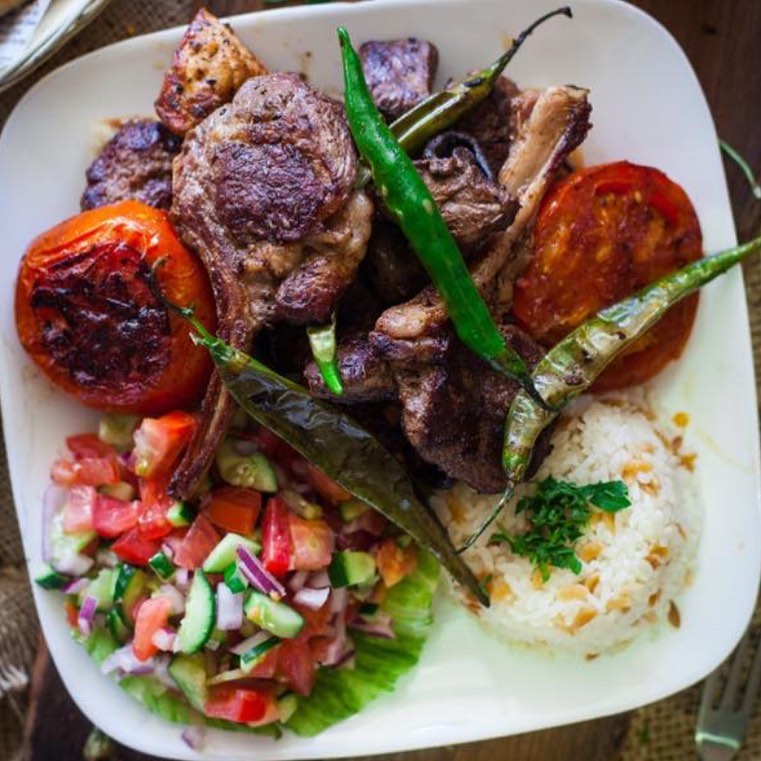 A take-away shop growing a full-blown 150-seat venue based purely off demand? Yeah something delicious is obviously going down at this Surry Hills icon, which has been around for over two decades. The menu at Erciyes looks just like most other standard Turkish food joints you'd find dotted around Sydney's most multicultural culinary hubs, but the quality here is damn near unparalleled. That's why a typical doner kebab will taste above and beyond what you could expect from those typical late-night corner joints, but it's often the vegetarian meze selection that turns heads here. Just try and resist some of that beautiful woodfired Turkish bread dipping into some perfectly mixed babagonush. You just can't go wrong in 2021.
Address: 409 Cleveland Sreet, Surry Hills
Contact: (02) 9319 1309
---
The Sultan's Table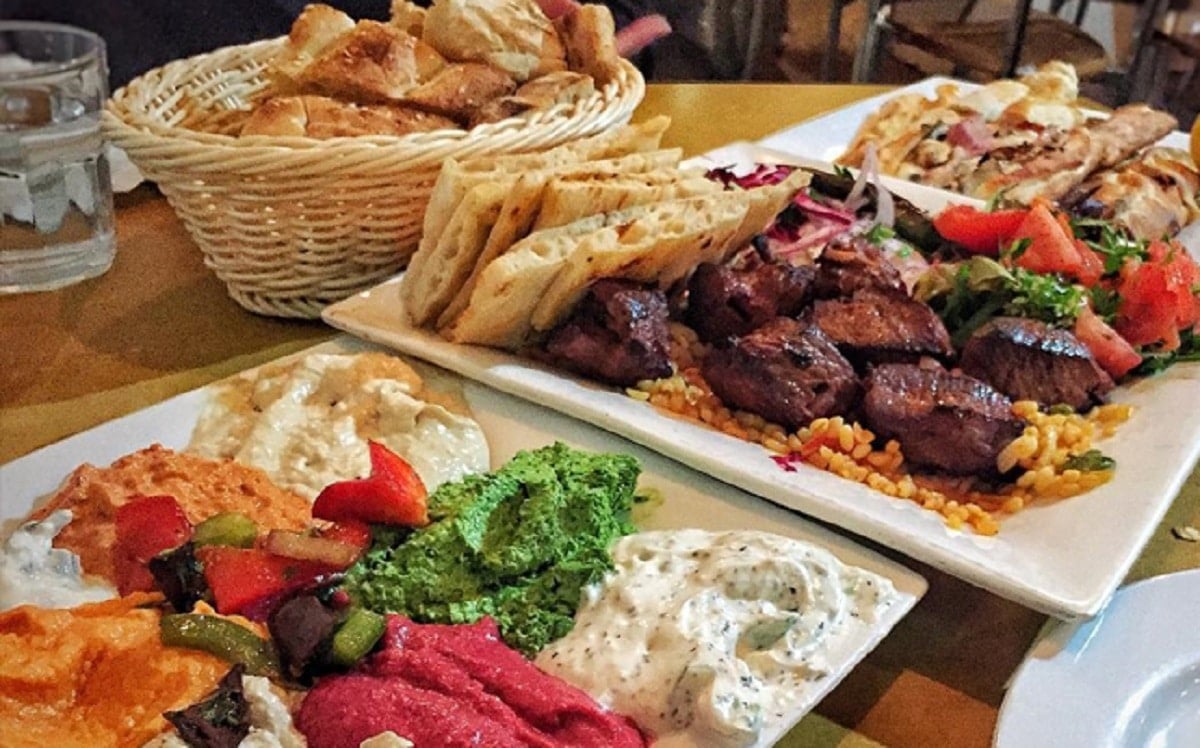 Sultan's Table is one of the more popular choices for Ottomon food in New South Wales, with the festive atmosphere to match while most discerning diners go straight for the "Eat Like A Sultan" set menu. It's undoubtedly the best approach at this venue with $42 per person paid with Turkish bread, stuffed vegetables, Iskender kebabs, pides, mixed grill dishes, and sweet teas or coffee.
Address: 179 Enmore Road, Enmore
Contact: (02) 9557 0229
---
Turka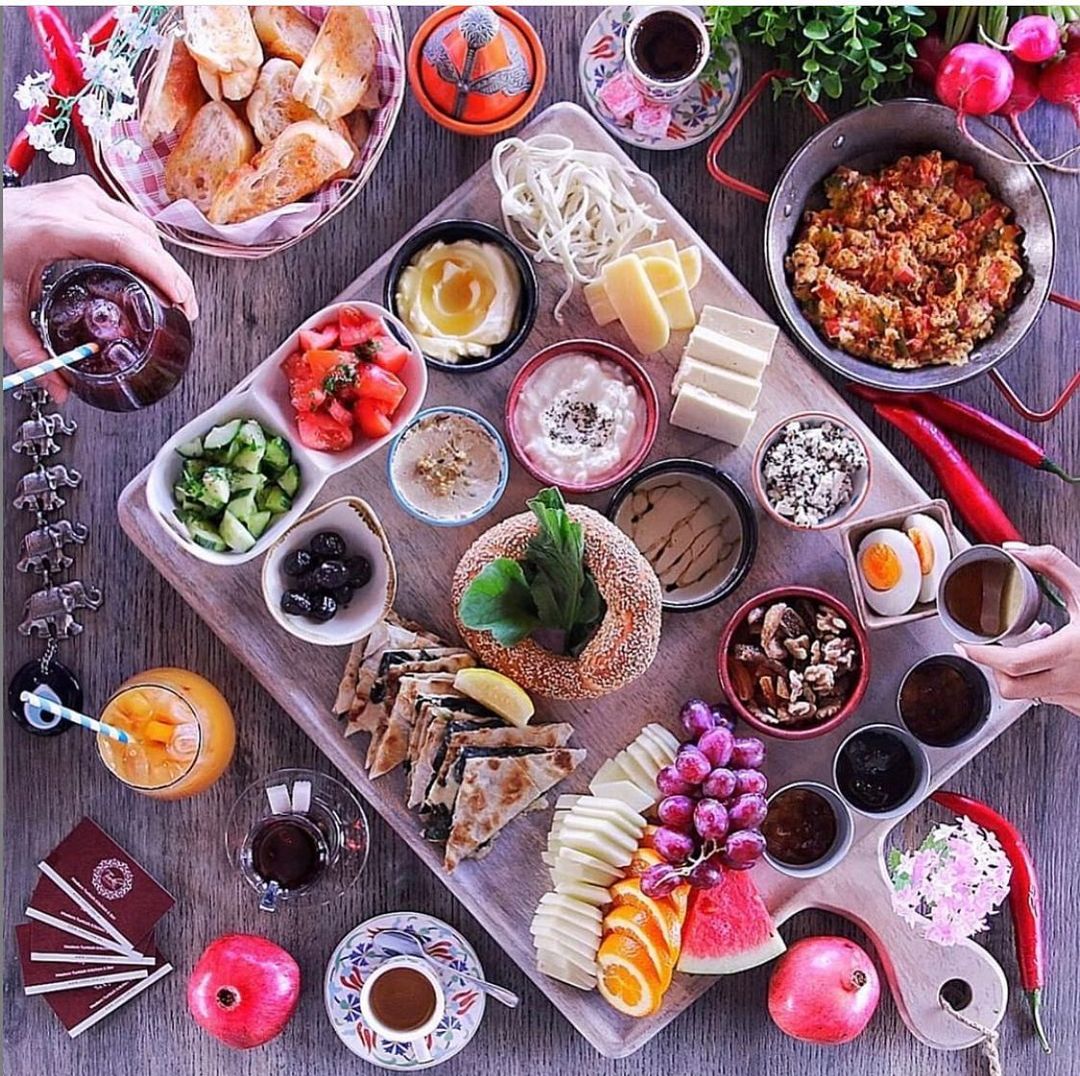 Crows Nest may be better known for its spread of formidable sushi and ramen restaurants, but Turka waves the Turkish food flag nicely for the lower north shore suburb. And it's an all-day affair too, with supersized Turkish breakfasts during the early hours of the day – they were named 'best breakfast in Sydney 2020' by the Restaurant & Catering Awards – proudly pumped out of the kitchen, and meze plates crowding tables at night. It's worth strapping yourself in for a few visits to this venue as there's a lot to get through, with freshly prepared, homemade recipes driving the brunt of offerings here. The reviews are always excellent, which should tell you all you need to know about this dining experience and prime location – a must in 2021.
Address: 4/6 Willoughby Road, Crows Nest
Contact: (02) 8592 1267
---
Looking for something different? Check out the 12 best Mexican restaurants in Sydney.