Australia's famously productive waters offer some of the most diverse catches in the southern hemisphere, a fact most obvious to those who frequent the the finest seafood restaurants in Sydney. Considering the harbour city is defined by its sparkling waterways and world renowned beaches, no one would be shocked to find some exceptional seafood being offered by restaurants like Saint Peter, Flying Fish, and Jonah's, from head-turning mixed seafood platters to delicately sliced sashimi.
Chefs are invariably at their best when they have complete faith in the produce they are using, and in turn express that in their cooking. That's easy to do when you've got direct access to the best catches from waters around both Australia and New Zealand, eating through produce like Moreton Bay bugs, Mooloolaba prawns, and Fremantle octopus.
Our Favourite Seafood Restaurants In Sydney
---
Saint Peter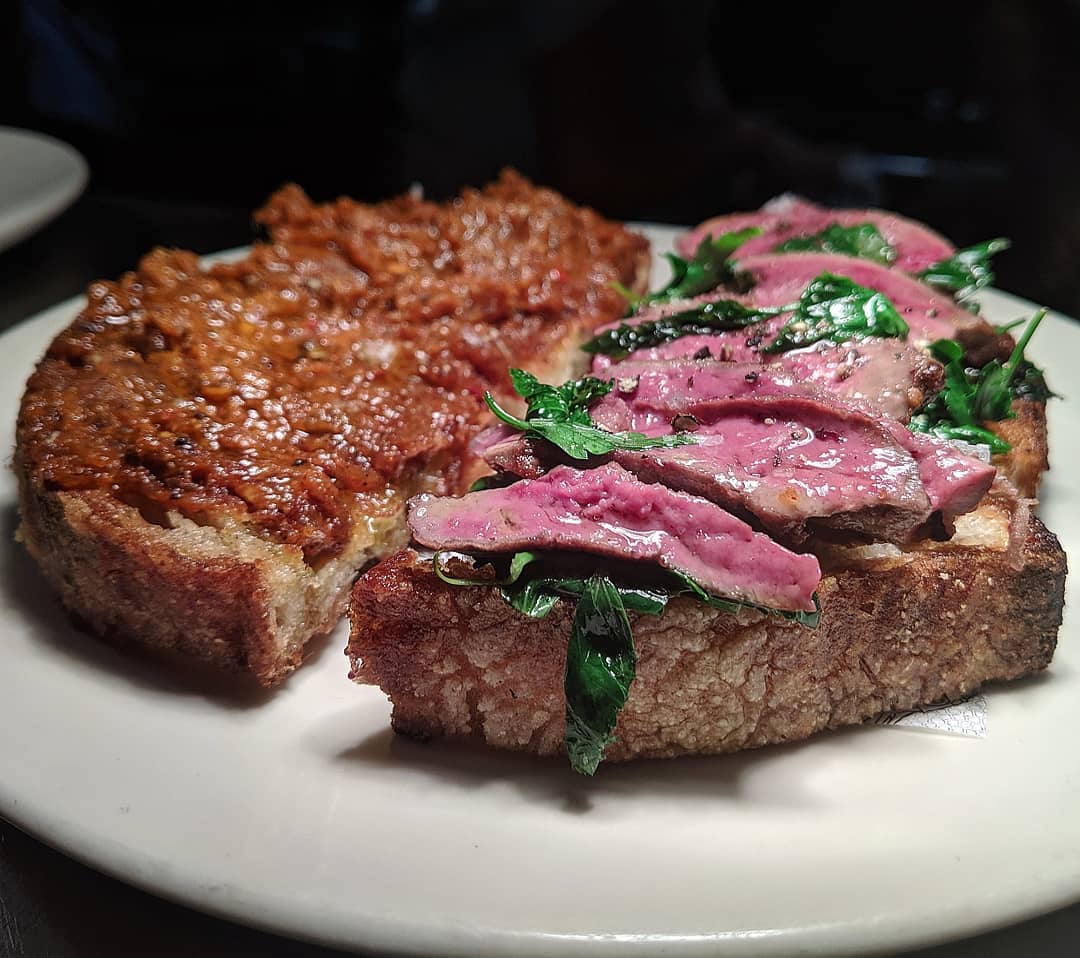 Located on Oxford Street, Saint Peter features one of Sydney's most consistently delicious seafood menus. Thanks to Josh Niland's elegant approach and reliable network, the Paddington restaurant regularly rotates through some of the best Australian seafood available, working into an inventive menu that's constantly changing by the season. Beat the crowd and you'll likely get your hands on a few playful options, like the $38 yellowfin tuna cheeseburger that's simply built with a zuni pickle and swordfish belly bacon, and then served with some fries on the side.
---
---
While the menu is never static, current seasonal standouts include a whole John Dory sourced from Corner Inlet in Victoria, cooked in bull's kelp and then served in the sauce of its bones with some roe, and some big eye tuna from Mooloolaba served with bonito and wild kingfish. If you want fresh fish done differently, you go to Saint Peter – no questions asked.
Address: 362 Oxford St, Paddington
Contact: (02) 8937 2530
---
Golden Century (Currently Closed)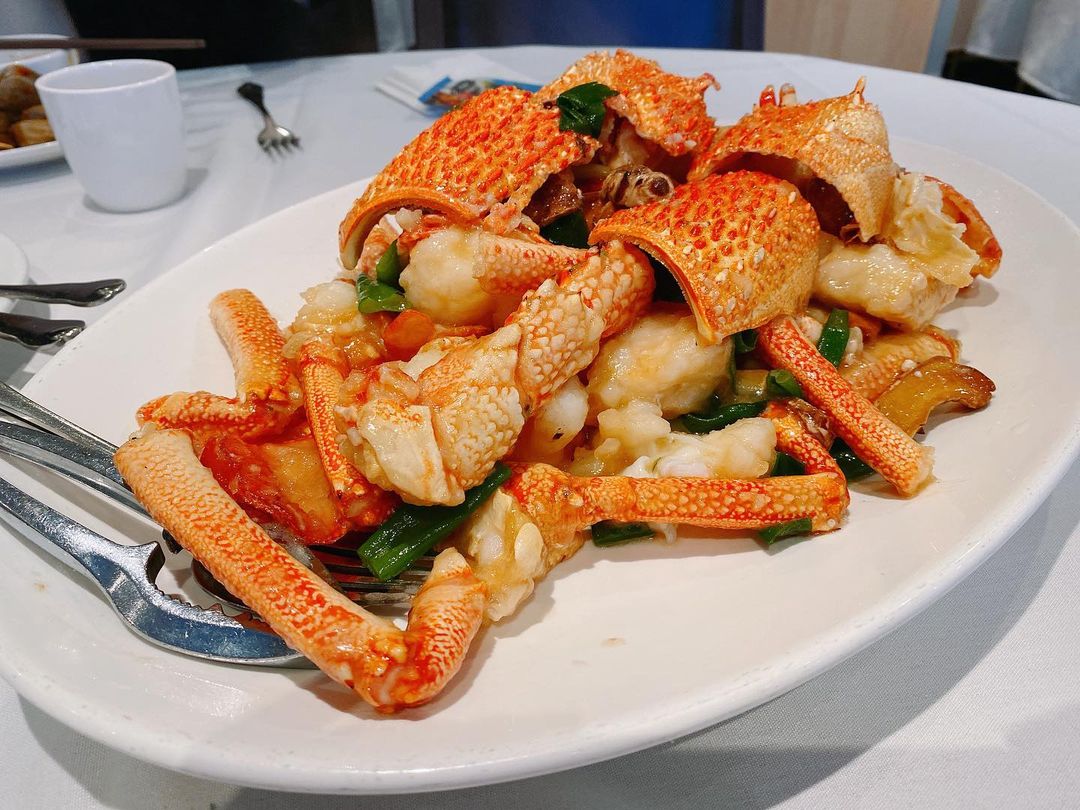 Many late-night business meetings and indulgent second dinners have wash through the rustic fit of Golden Century as vigorously as the produce that fuels these occasions. For Sydney's hospitality industry, there may not be a restaurant as beloved as this Chinatown institution. Many a late-night lobster has been cracked alongside the kitchen's renowned XO pippies, echoing a true best-in-class seafood restaurant that will never fall short of delivering the goods.
If you want to taste all that hype, there are plenty of options on the extensive menu. Go for the steamed live prawns and some XO scallops to start with, then move on up to the bigger ticket dishes like braised abalone with Chinese mushrooms, and the two-course live lobster feast, where lobster meat is first served with wasabi and kikkoman soy sauce, and then the shells and claws come out, either fresh with ginger and shallot, or deep-fried with chili.
Address: 393-399 Sussex St, Sydney
Contact: (02) 9212 3901
---
Jonah's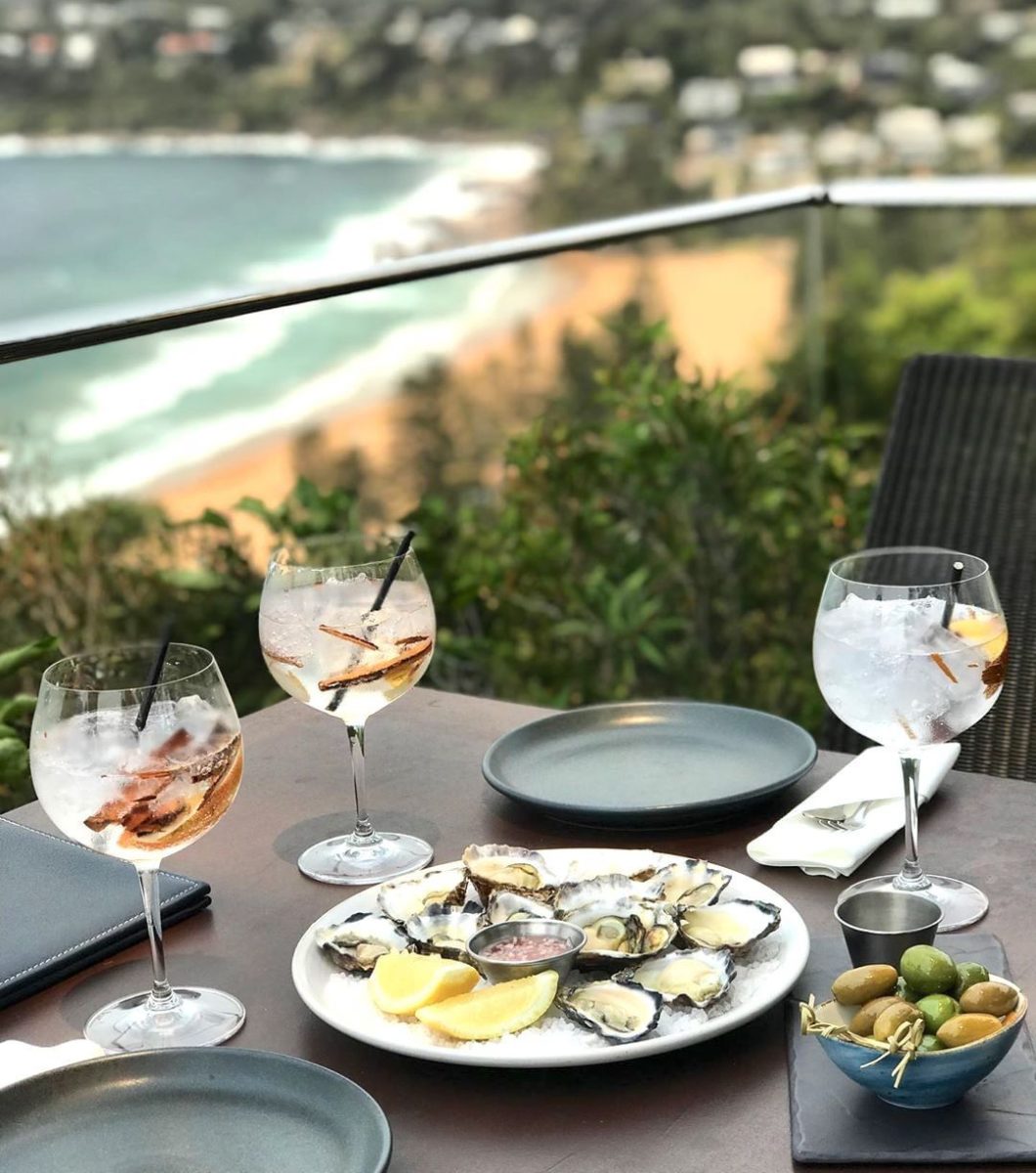 No list of seafood restaurants in Sydney is complete without a special nod to this timeless Palm Beach diner. The bright and breezy Jonah's is an experience, whether you're arriving via Sydney Seaplanes for a quick lunch, or staying the night at the attached boutique hotel. While the restaurant is a reliable all-rounder for any diet, the French influenced seafood dishes should be your focus.
Start with some of those fleshy Moreton Bay bugs, served fresh with celeriac, finger lime, chili, and a bisque bechamel, back that up with the squid ink crab linguine, and then hook straight into the fresh catches like murray cod (served with chicory, chives, and an orange & saffron emulsion) and the whole lobster thermidore for two. Jonah's is one of the only places that works freshly caught Australian lobster into this traditional French dish, which is when the lobster meat is cooked in a rich wine sauce before being stuffed back into its shell and browned.
---
---
Address: 69 Bynya Rd, Palm Beach
Contact: (02) 9974 5599
---
Harbourfront Seafood Restaurant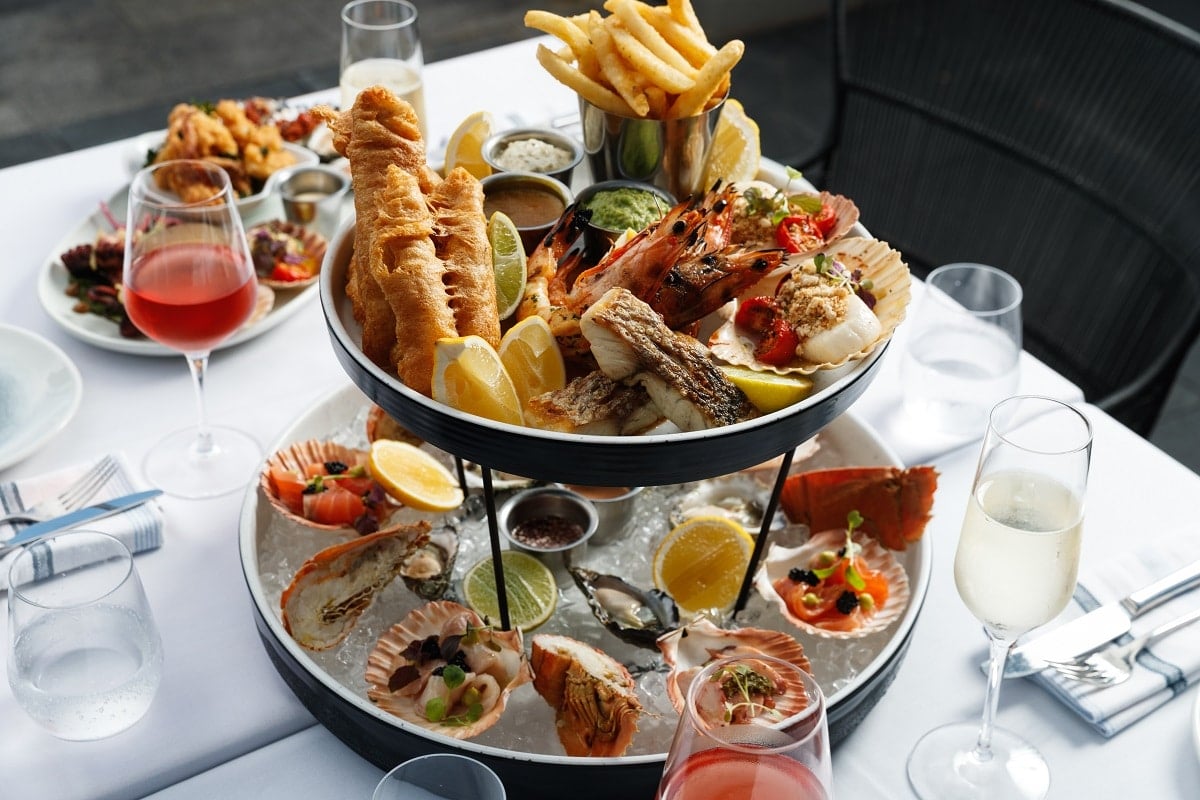 Harbourfront Seafood Restaurant is one of the newest openings you'll find on this list, and so far the kitchen has been proving that not all of Sydney's most attractive tourist strips need be lined with cynical, overpriced eateries. Occupying the historic Campbell's Stores building next to the Park Hyatt Sydney, the waterfront restaurant is best experienced if you start with one of their massive and varied seafood platters and then work your way through dishes like grilled Western Australian octopus with black garlic mayo, Canadian scallops with blistered tomato, and the excellent pan roasted barramundi sourced from the Humpty Doo region of Northern Territory, served with pearl barley risotto, wild mushrooms, and jus.
Address: Campbell's Stores Bay 1-3, 7-27 Circular Quay W, The Rocks
Contact: (02) 9251 0894
---
Fich At Petersham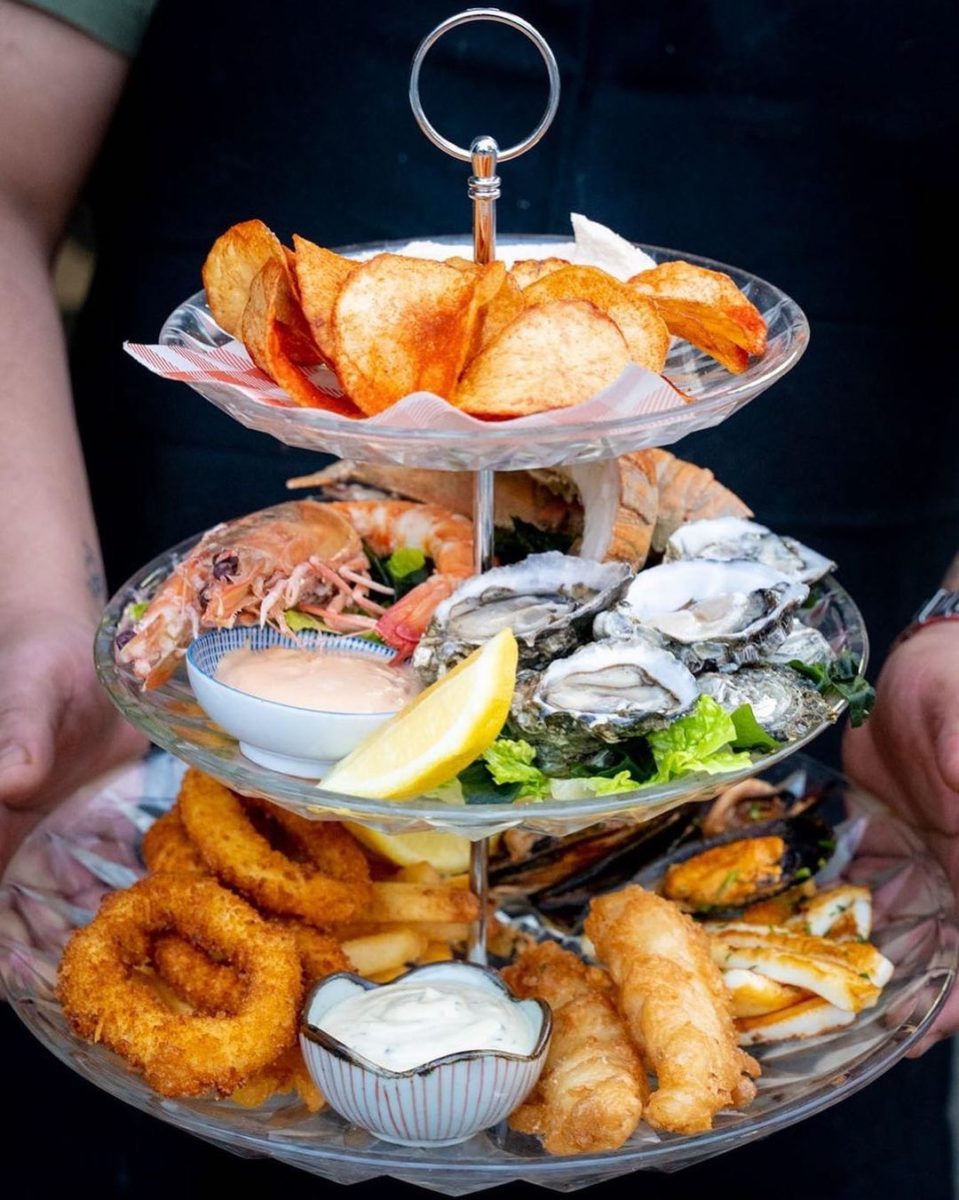 Consider Fich at Petersham a hidden gem, because it seems like only Sydney's most loyal seafood enthusiasts are regulars here. The intimate neighbourhood restaurant is a hub of sustainably sourced fish from both Australia and New Zealand, available for both at-home looking for some top-quality takeaway seafood or anyone in for a long lunch in their modest dining room.
The best idea is to strap in for a few hours in the dining room, giving you access to the full menu. That means the signature $100 seafood platter, which comes loaded with everything from oysters and mussels, to grilled squid and battered fish, right alongside the monstrous southern fried ling burger, albacore tuna tartare, and Huon salmon poke bowl.
Address: 3/98-106 Audley St, Petersham
Contact: (02) 9572 7887
---
Pilu At Freshwater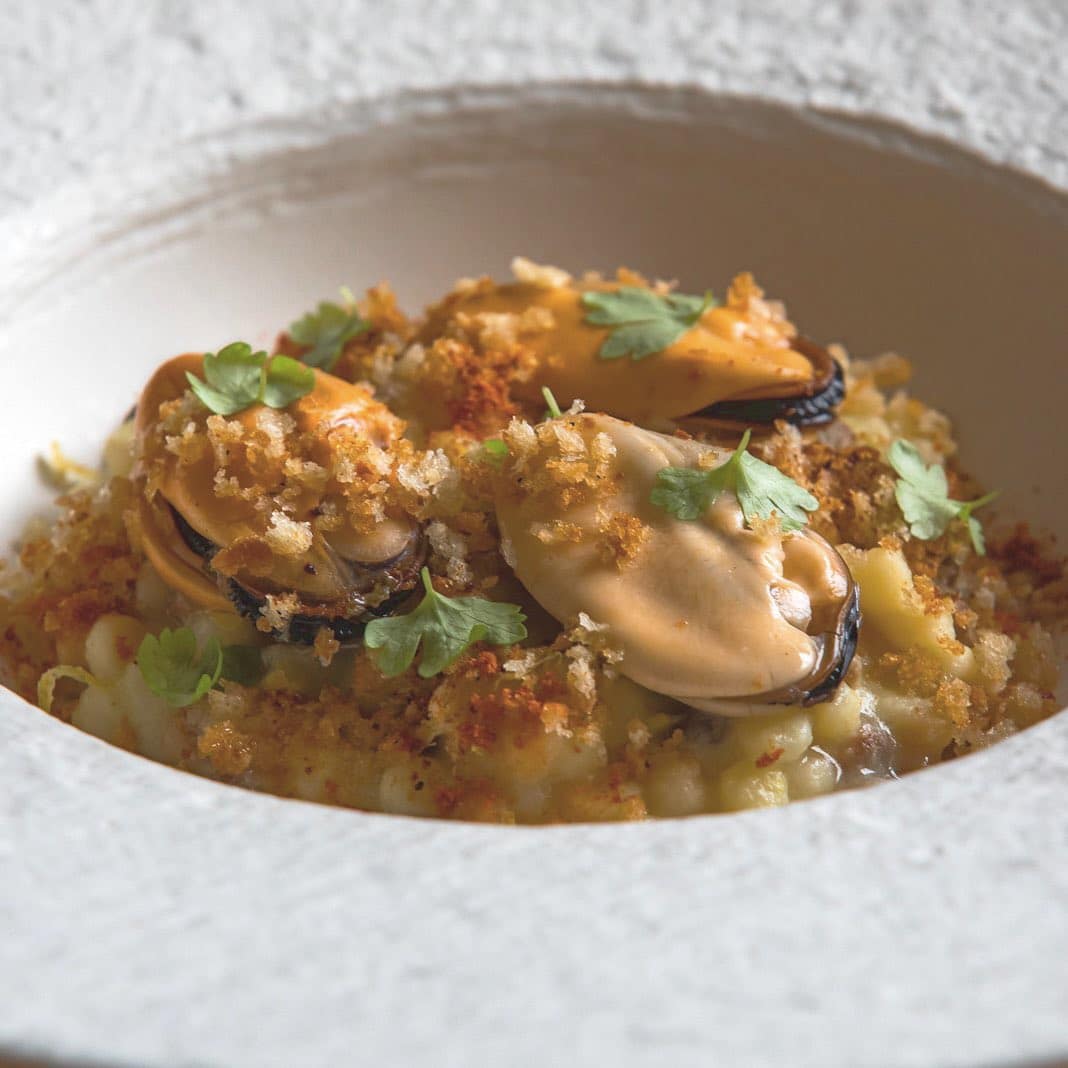 As far as dining on the Northern Beaches go, few names inspire the kind of deep reverence as Pilu at Freshwater. Giovanni Pilu faultless Italian restaurant has skewed more heavily towards using fresh Australian seafood recently, nailing the cross-section for those looking for both the best Italian and the best seafood Sydney has to offer.
The generous balance between meat and seafood is why you'll find dishes like hand rolled fregola with rock lobster, tomato, and salmon roe, and a chargrilled octopus cooked according to the traditional Sardinian technique of sa schiscionera and served with garlic and potato cream. If you really want to try something different, make sure that main dish is the sa cassola, a traditional Sardinian fish broth, hosting a selection of fresh fish and shellfish.
---
---
Address: Moore Rd, Freshwater
Contact: (02) 9938 3331
---
Ormeggio At The Spit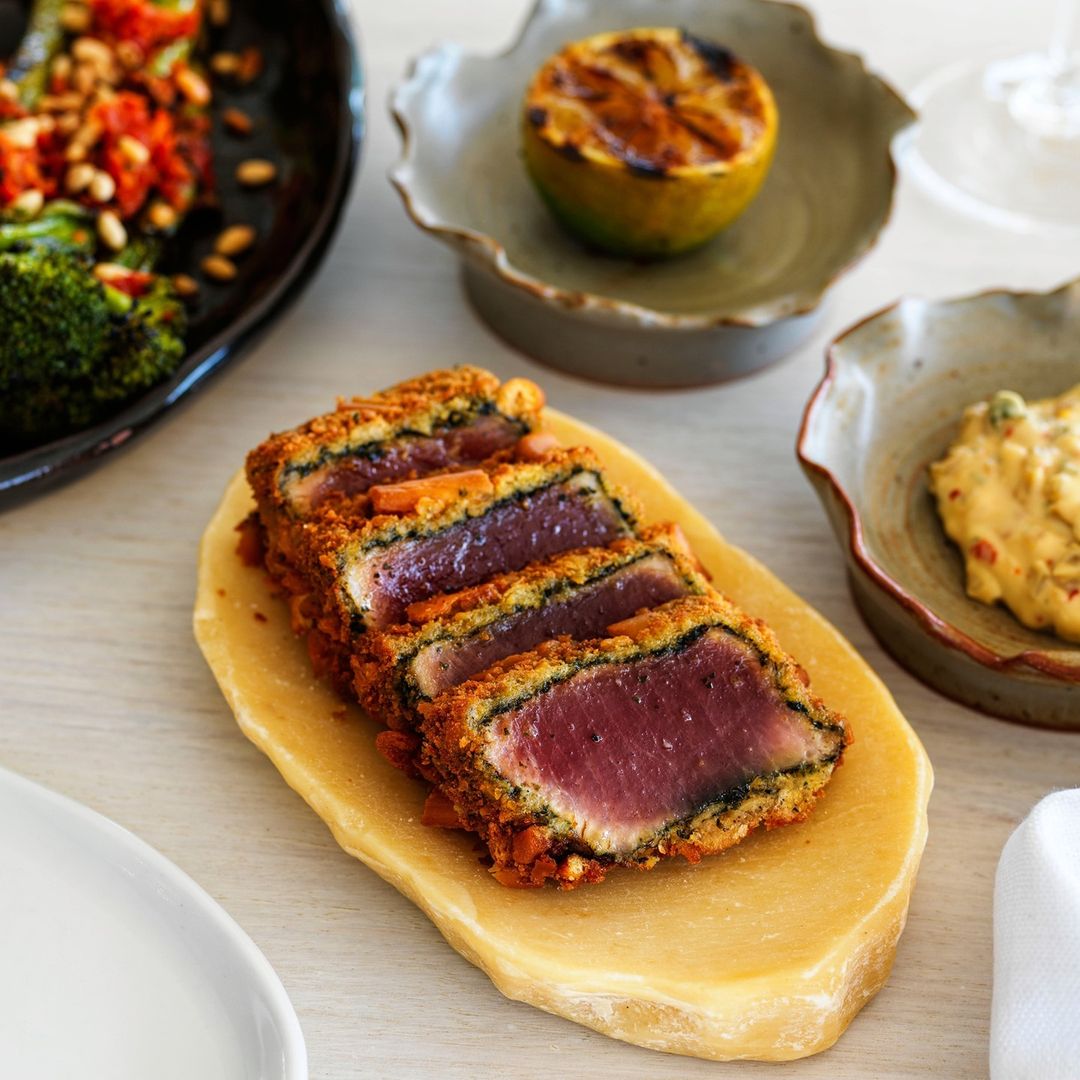 Much like Pilu at Freshwater, Ormeggio at the Spit is also a perfect spot for Sydney's most passionate lovers of fine seafood pasta. Just last year the dining institution decided to completely scrap meat and just start serving ethically sourced Australian seafood, used in dishes like the squid ink spaghetti with cured Amabi prawns, smoked Vanella buffalo mozzarella, and Yarra Valley salmon roe.
You'd be missing out if you stopped at just pasta though. Get in fast and you'll get your mouth around a 30 day dry aged swordfish with Amalfi lemon, mint, and olives, but if you miss out on the limited portions, it's by no means a compromise to look towards alternatives like NSW Murray cod cooked in salt crust with rocket sauce, green apple, and pecan, and the Cape Moreton red scarlet prawns that have been cooked over charcoal with piadinas and crustacean emulsion and then served with Pepe Saya cultured buttered that has been infused with anchovy.
Address: D'Albora Marinas, Spit Rd, Mosman
Contact: (02) 9969 4088
---
Manly 16ft Skiff Sailing Club
If you want the best view from a Manly restaurant, you're going to the Skiff. Locals have adored this sailing club for decades, where the bistro fetches a high price both because of the quality of produce, and the pristine water views which are sucked right into the bistro by a sun-drenched outdoor deck.
Although meat is equally present on the options scribbled in large white lettering on the blackboard menu, the Manly 16ft Skiff Sailing Club is nothing if not dedicated to showcasing Australia's best seafood. Get the $120 chilled seafood platter if you want to make the most of it, and throw an extra $35 on top if you want to supersize that with even more produce like garlic & ginger prawns and scampi. If you're balling on a budget, opt for the $32 seafood basket, which nets you prawns, oysters, calamari, battered fish, and chips with tartare sauce.
Address: Cnr East Esplanade &, Stuart St, Manly
Contact: (02) 9977 3322
---
Cirrus Dining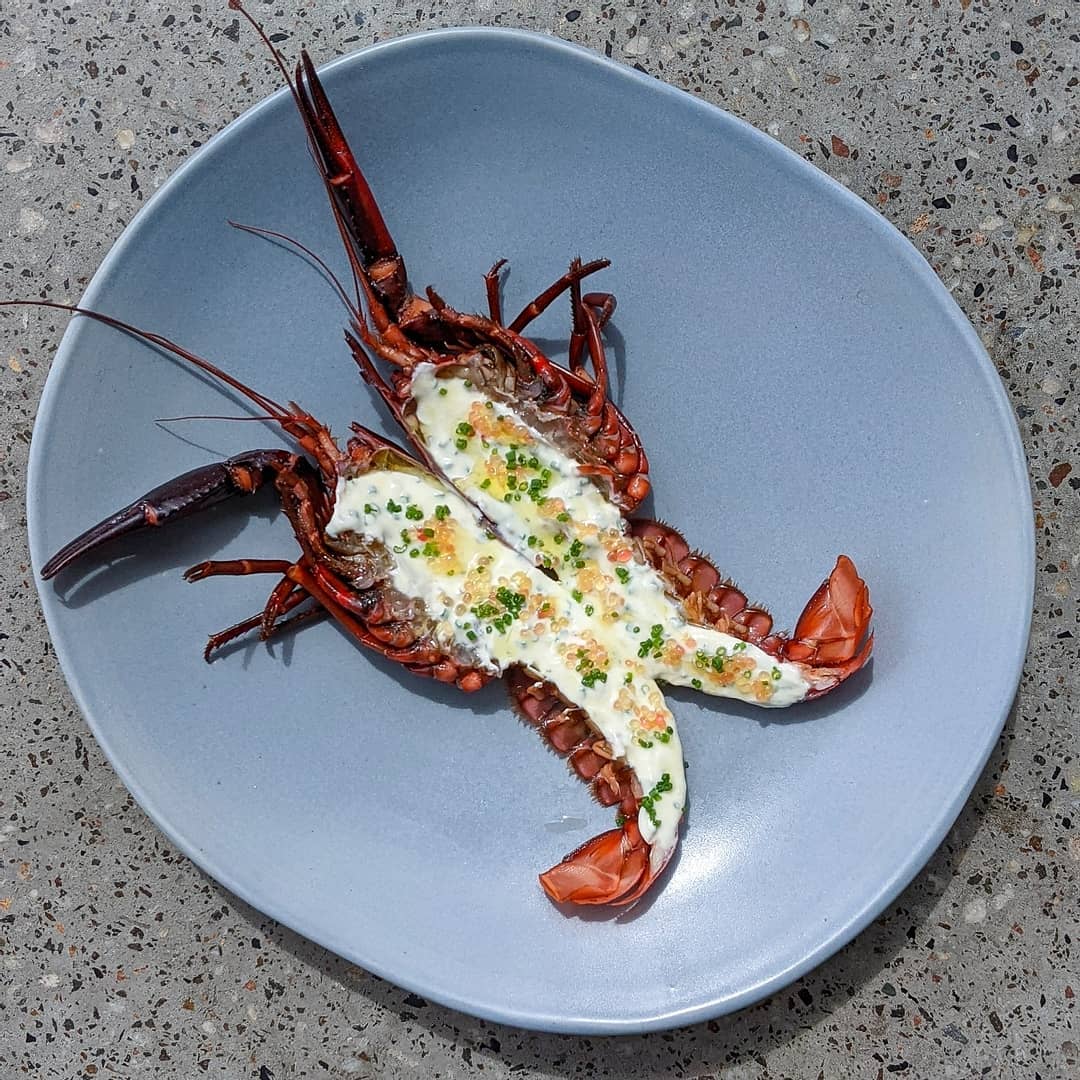 Cirrus Dining has remained one of the best Sydney seafood restaurants in the area, despite more than a few neighbours popping up over the past few years. What was one of the first openings for Barangaroo is still held in high regard amongst the top Sydney seafood restaurants, with current menu options includes scallop and bay lobster dumplings, Western Australian marron served with salted duck egg and chili, and blue eye trevalla with cabbage, kelp, and brown butter.
---
---
Address: 23 Barangaroo Ave, Barangaroo
Contact: (02) 9220 0111
---
Flying Fish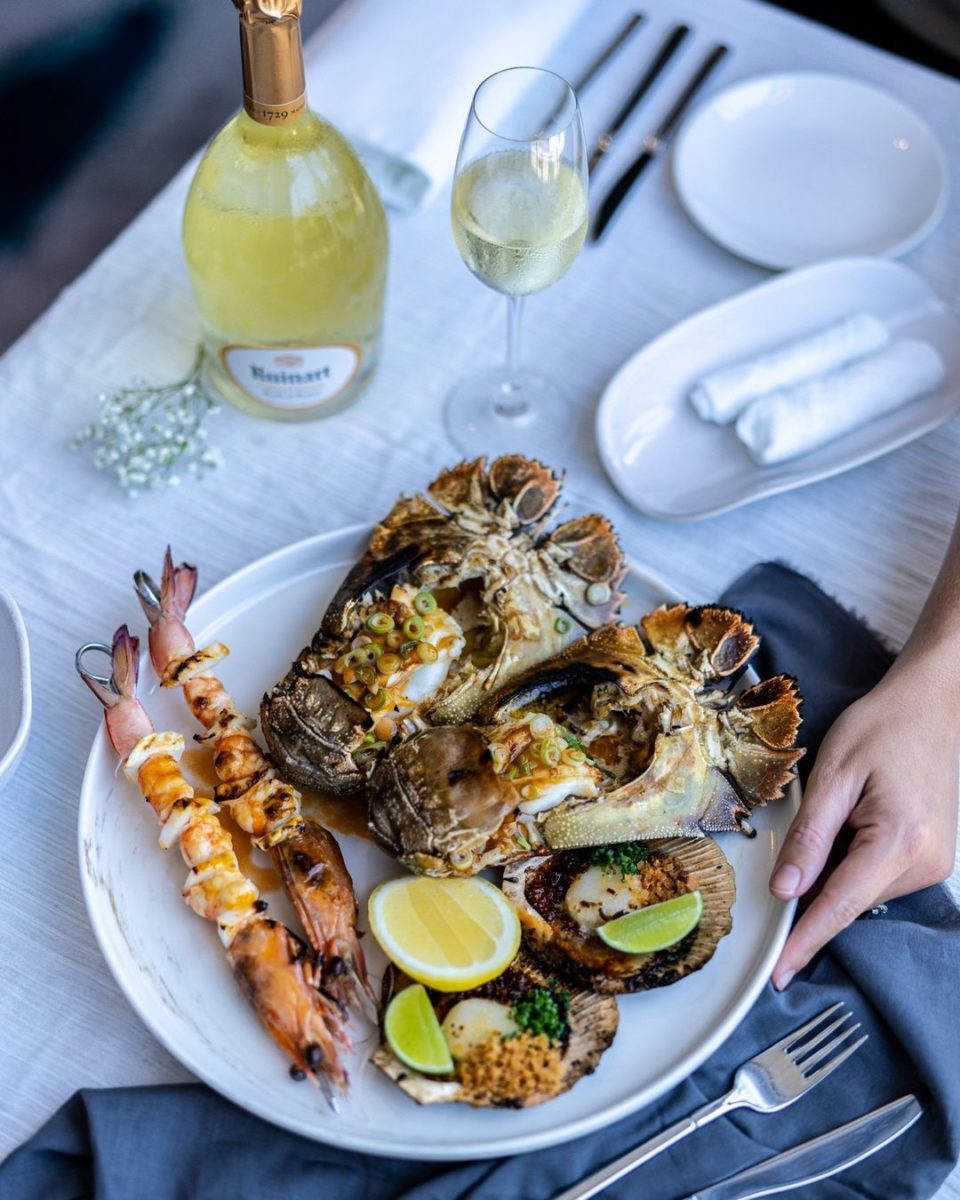 Is Flying Fish the best restaurant at The Star's insular dining precinct? Sokyo says no, but that doesn't mean what's on offer at this stalwart seafood restaurant isn't worth hooking into. Flying Fish has remained a Sydney favourite for fresh seafood sourced from the waters of Australia and New Zealand.
Start with a dish of macaroni flecked with sea urchin, guanciale, and herb butter, move onto some charcoal roast split prawns with shellfish, and chilli dressing, and then dive right into your main, whether that's the Eastern rock lobster spaghetti with tomato and shellfish bisque, or the BBQ swordfish with charred cipollini onions and fennel zucchini.
Address: Level G, Harbourside, The Star, 80 Pyrmont Street, Pyrmont
Contact: 1800 700 700
---
Bondi Icebergs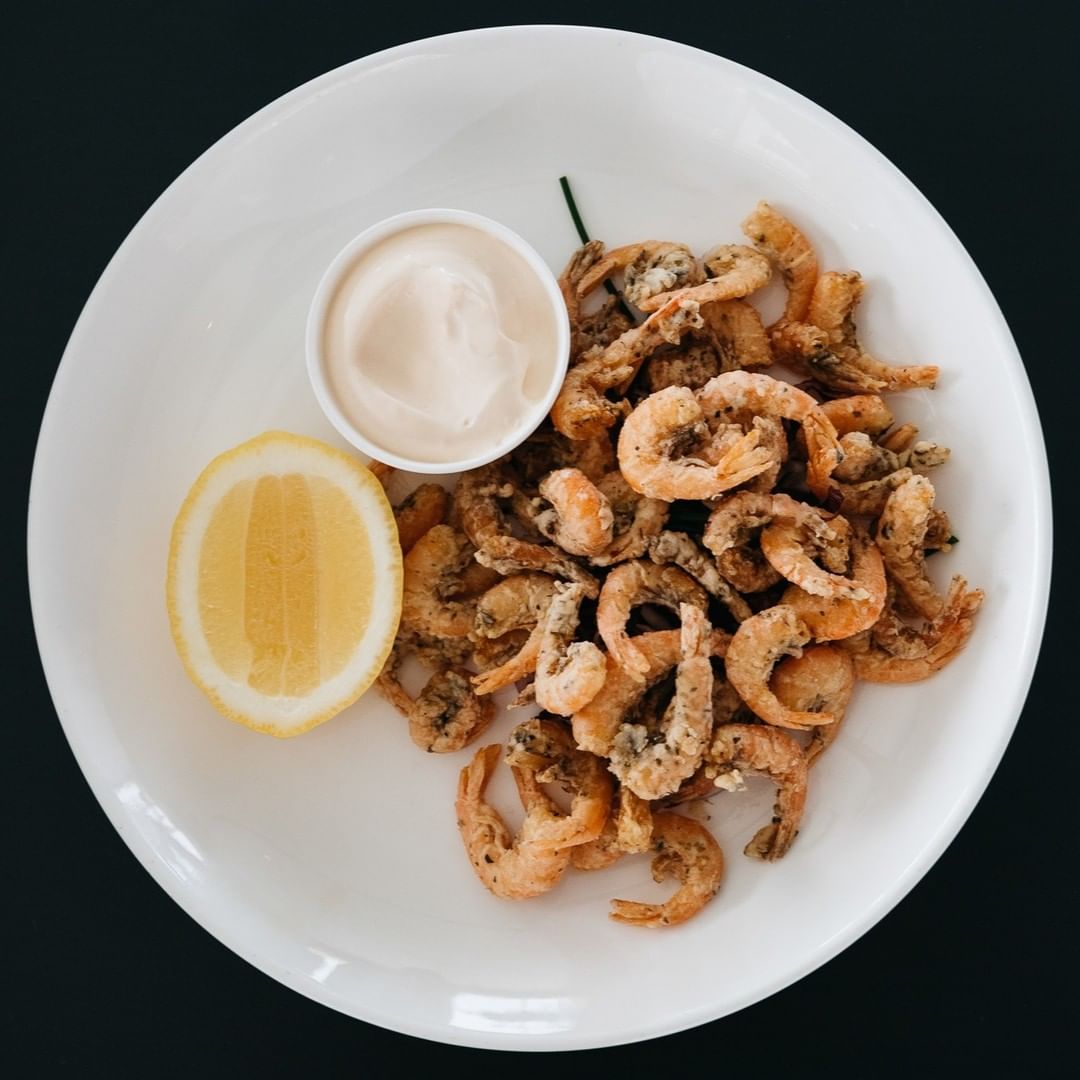 Icebergs is more than just a good view, with the casual bistro still one of the best places to eat in Bondi. While you're overlooking that sparkling pool set against the beach, dig into a pot of Tasmanian mussels and some cooked king prawns. Ignore the meat-heavy mains and keep that ocean flavour flowing with a seafood platter, doubling down on the fresh Australian seafood with everything from scallops with melted cheese, to beer battered flathead fillets.
Address: 1 Notts Ave, Bondi Beach
Contact: (02) 9130 3120
---
Catalina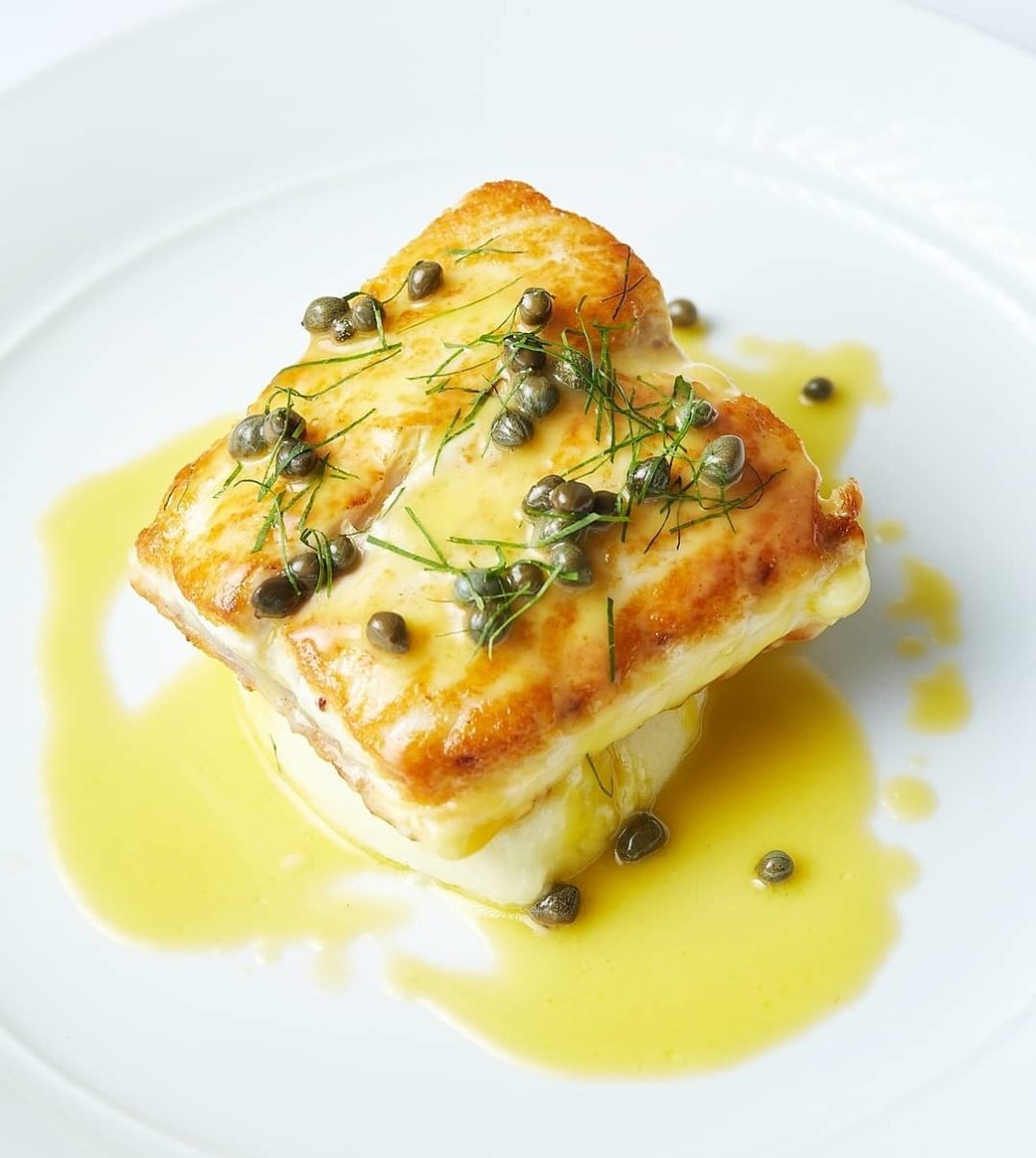 Although Rose Bay may have lost Regatta, the lavish seaside suburb still has Catalina Restaurant waving the flag high for fine dining. The famous restaurant, which has hosted a laundry list of celebrities and is known as one of the best spots for big-name hunting, complements that million-dollar view with signature dishes like a glacier 51 toothfish (with is currently served with a fermented chili dumpling, pickled turnip, radish, and wakame consomme).
Address: Lyne Park, New South Head Rd, Rose Bay
Contact: (02) 9371 0555
---
---
---
Bert's Bar & Brasserie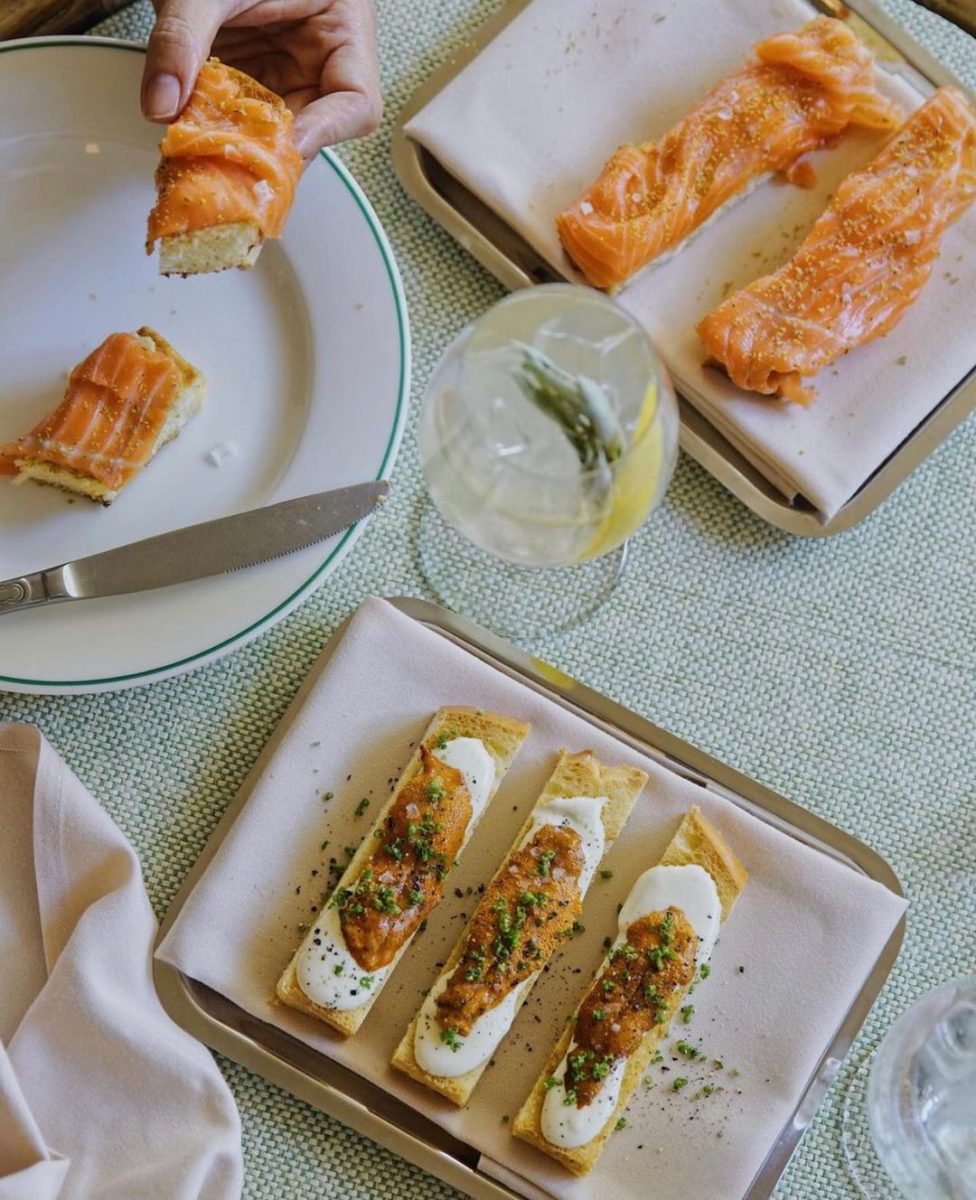 Merivale's high-end seafood restaurant out in Newport is well worth the short drive out of the CBD. Bert's is now regarded as one of the best seafood restaurants in Sydney, thanks to the fresh, minimalist approach taken by the kitchen to produce dishes like the New Zealand yellowbelly flounder which is lightly covered with a white wine pil pil and served with sunflower.
Other standouts include the QLD swordfish with a bush tomato glaze, some hand-filleted anchovies on fried bread with some black pepper and lemon thyme oil, and the $155 service of white sturgeon caviar from Italy, served with various brioche toasts, cultured butter, and chives.
Address: 2 Kalinya St, Newport
Contact: (02) 9114 7350
---
Seafood Restaurants in Sydney – Frequently Asked Questions
Where do I find the best seafood in Sydney?

Some of the top rated places to find seafood in Sydney include Saint Peter, Ormeggio at the Spit, Flying Fish, and Bert's Bar & Brasserie.

What's the best Sydney seafood restaurant in the CBD?

Both Saint Peter and Golden Century aren't very far from the CBD, so they would be your best bets for some of Sydney's top rated seafood.

Where do I buy fresh seafood in Sydney?

Your first stop should be the Sydney Fish Market, but there is also Josh Niland's fish butchery and Fich at Petersham selling some fine fresh seafood.
---
Keen on more than just seafood? Check out the best new restaurants in Sydney.