Let's not beat around the bush here: there aren't too many dining options in Darling Harbour that are worth your hard-earned money. That said, recent years have seen some excellent new restaurants open up in the area.
From XOPP to Kuon, I've put together a handy dining guide to Darling Harbour to help you avoid the tourist traps when you're in town. And trust me, there are still plenty of staid spots that charge a premium for very average food.
Below, I've included restaurants that I would gladly recommend to friends. And I'm not one to lead a good mate astray when it comes to dining recommendations.
Note that this list is not ranked.
---
---
The Best Restaurants In Darling Harbour
1. XOPP by Golden Century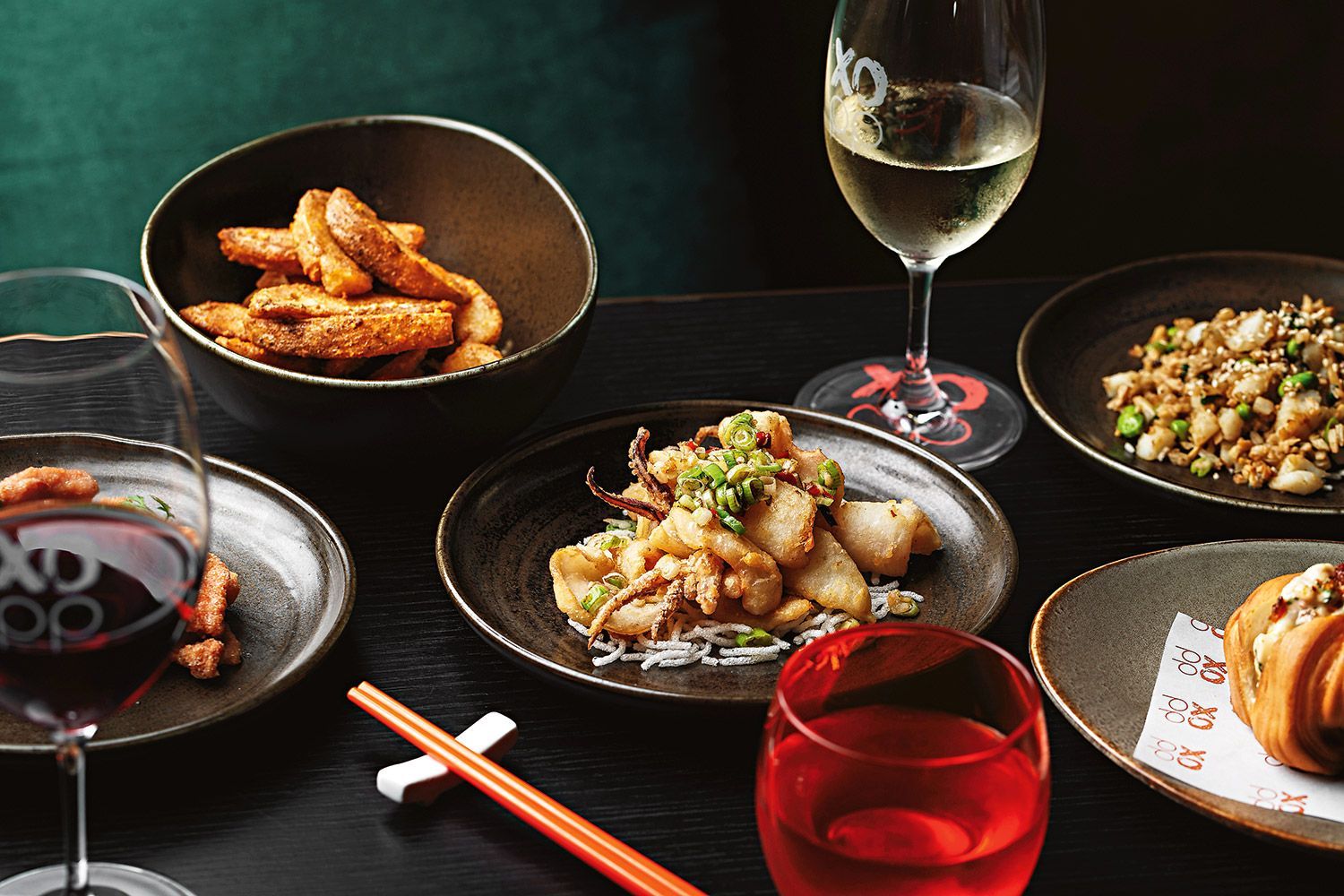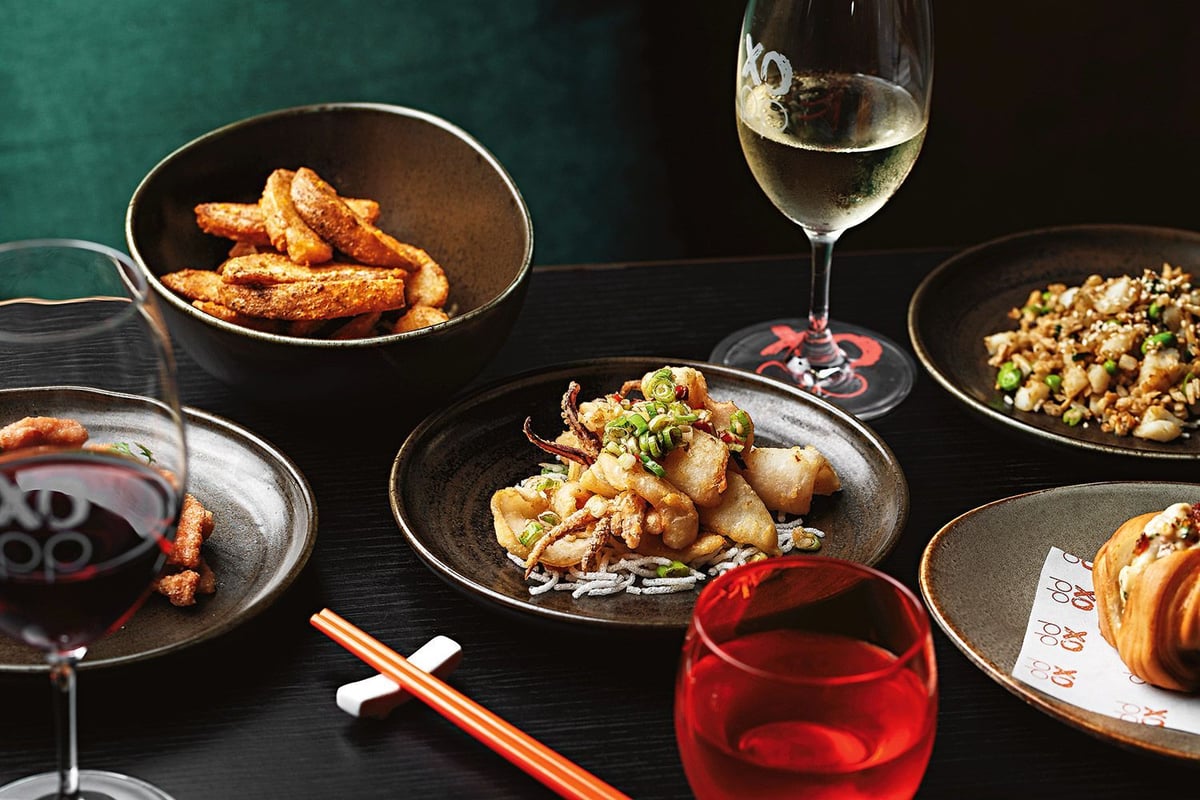 Darling Square is thriving right now and a big part of the precinct's success is credited to XOPP. Housed on the second floor of the head-turning Exchange Building, this modern Cantonese restaurant has been shaped by the studious Wong family towards elaborate seafood courses and contemporary twists on classic Canto fare.
The original owners of Sydney's iconic, and sorely missed, Golden Century have turned this Darling Square restaurant into a worthy successor.
XOPP is also included in our guide to the best Chinese restaurants in Sydney.
---
2. Hello Auntie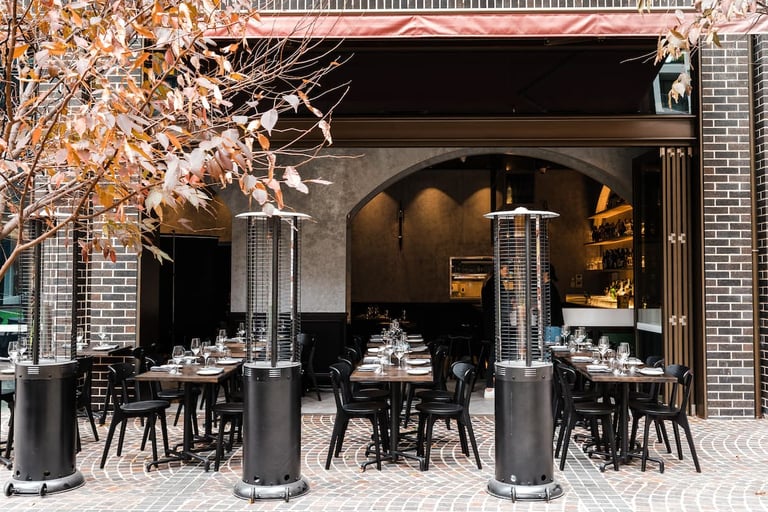 After finding success in Marrickville, owner Cuong Nguyen opened up a second Hello Auntie in Darling Square once the precinct really started finding its feet in 2019. And it's been a massive coup for the modern Vietnamese concept, pushing out inventive takes on traditional street food like crispy coconut and turmeric crepes, and a saffron and turmeric rice ball generously filled with snapper crab and topped with scampi caviar and an oyster emulsion.
Yes, it's not the type of Vietnamese you'd expect to find on the backstreets of Ho Chi Minh City, but Hello Auntie Darling Square waves the flag mighty high for 'Nam.
---
3. Mister Percy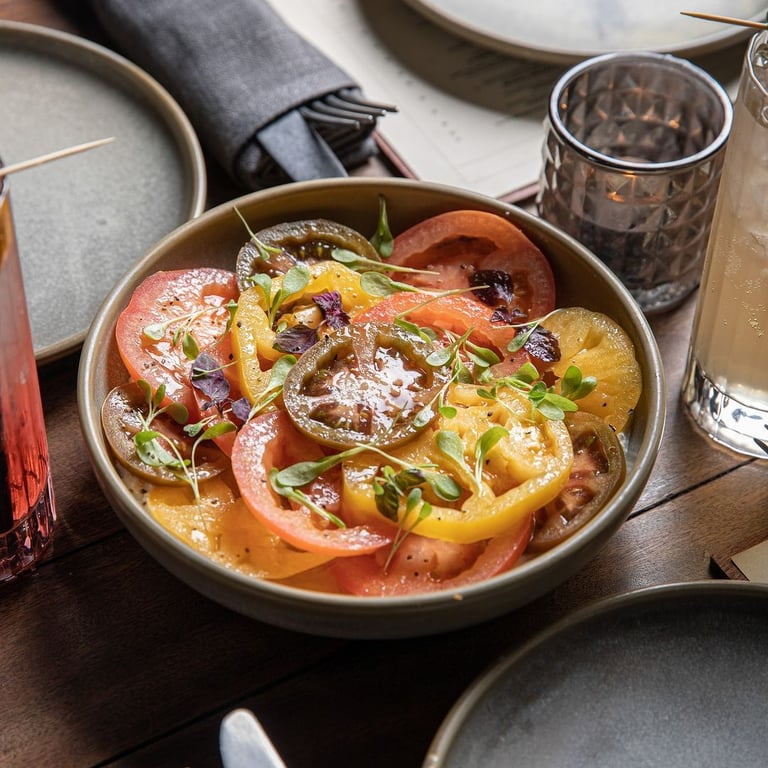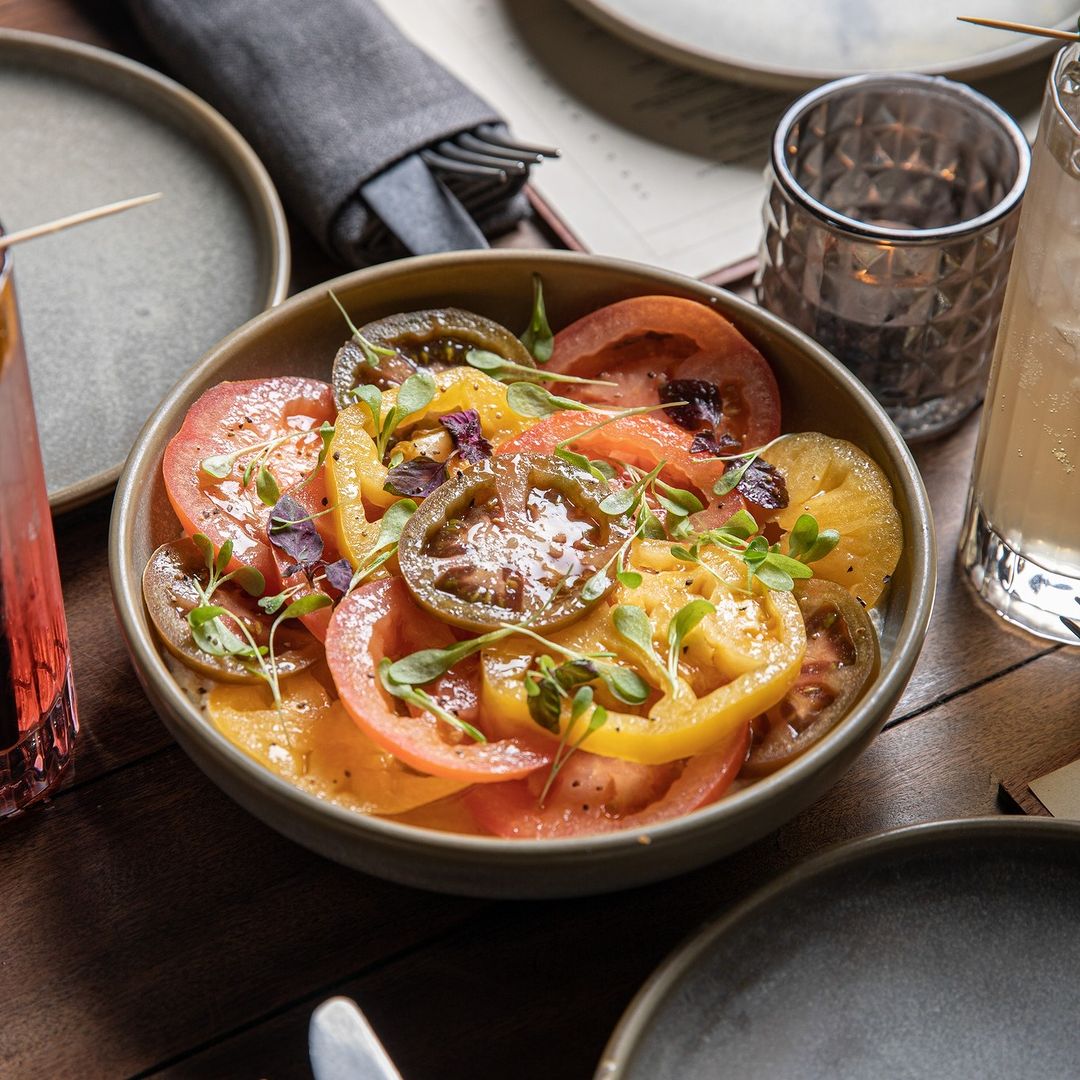 Highly underrated, I'd say Mister Percy is one of the best restaurants in Sydney for anyone opting for meat-free dining. That's because the food is entirely plant-based, as per Ovolo Hotels' more recent dining direction where each of the group's properties has ditched meat for alternatives.
And it works very well. I've eaten there on a few occasions now and have always had a great experience with the ever-changing menu. The kitchen has struck a nice balance between creativity and restraint, illustrating how delicious meatless meals can be when done right. Don't forget the wine either, with a healthy list of naturals that pair well with the earthy flavours.
Mister Percy is also included in our guide to the best vegetarian restaurants in Sydney.
---
4. BTWN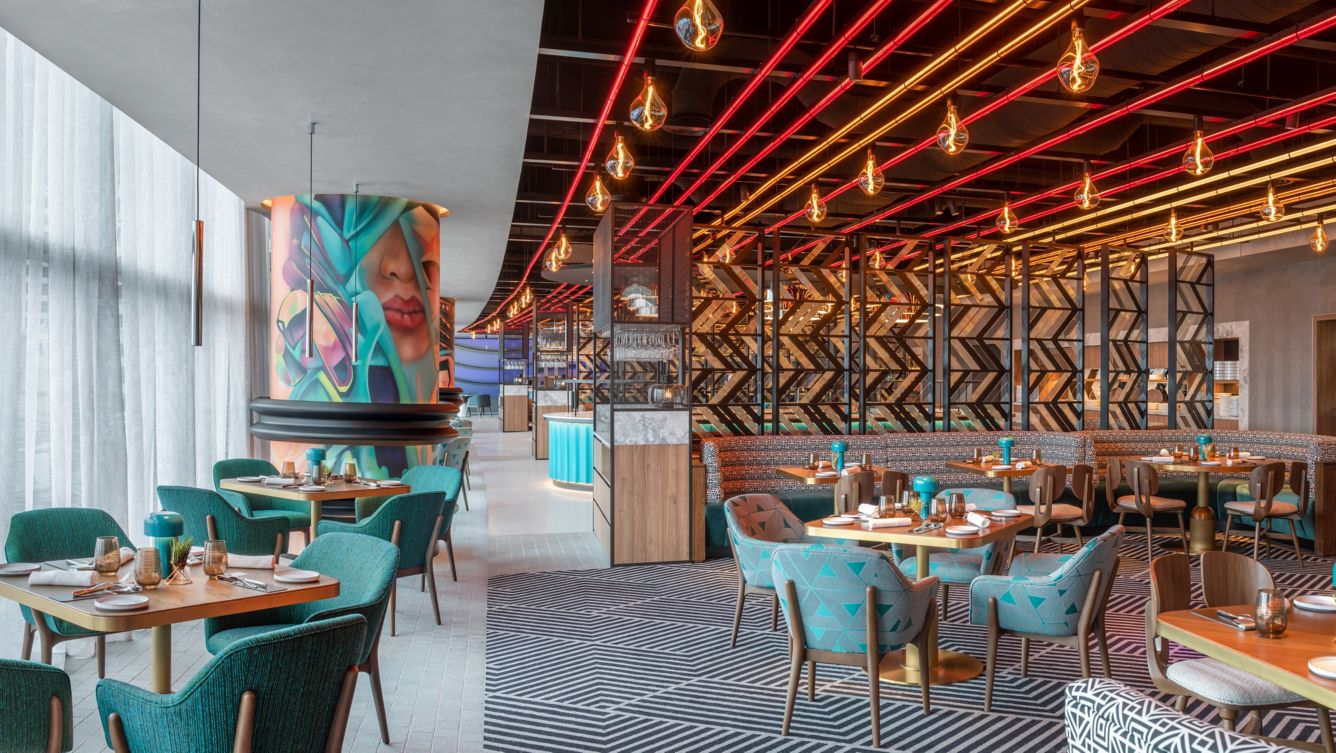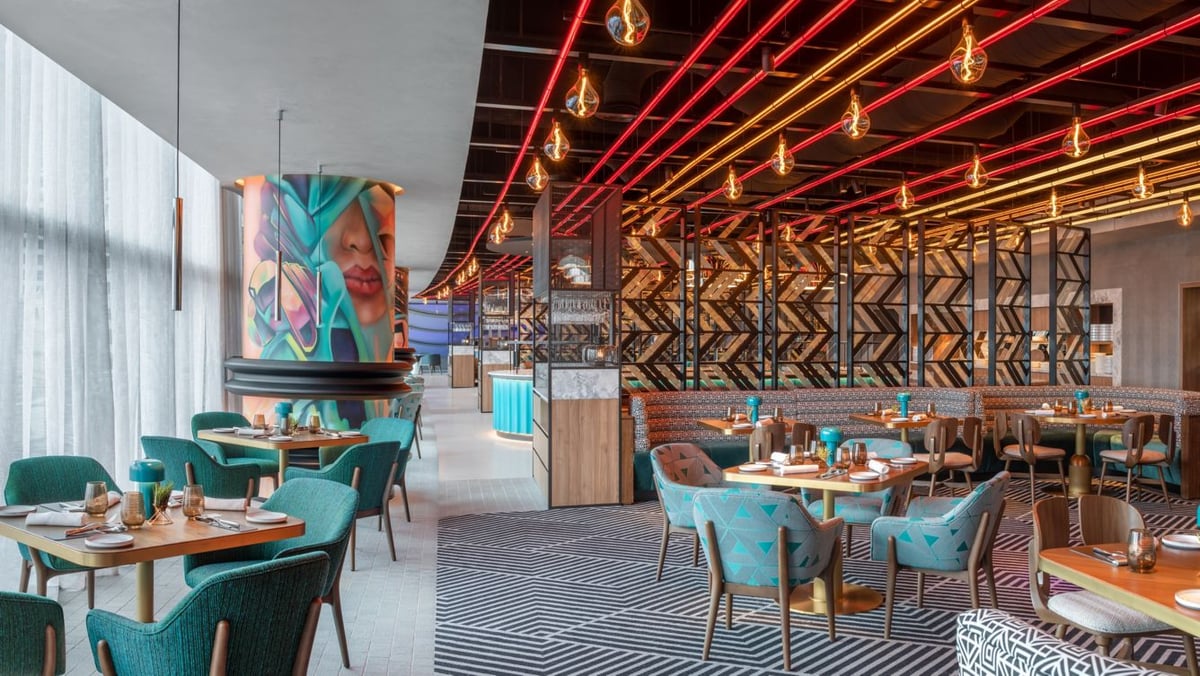 As the signature restaurant of W Sydney, BTWN (a play on "between," as the property is sandwiched by two highways) has a lot riding on it. Chef Chris Dodd steps up to the plate with a wide-reaching menu that draws from tastes all across the globe.
On the menu right now, you'll recognise flavours from Korean, Greek, Italian and Middle Eastern. The beef tongue with gochujang is one of the better options, while the lamb shoulder is generous. Yet, the seafood dishes are usually the better picks at this new Darling Harbour restaurant.
---
5. Chinta Ria Buddha Love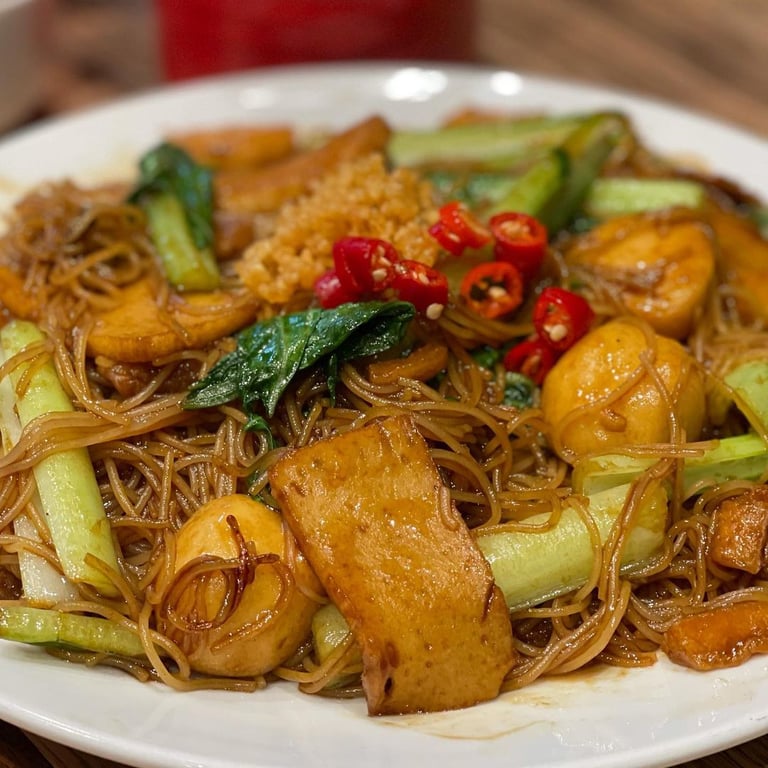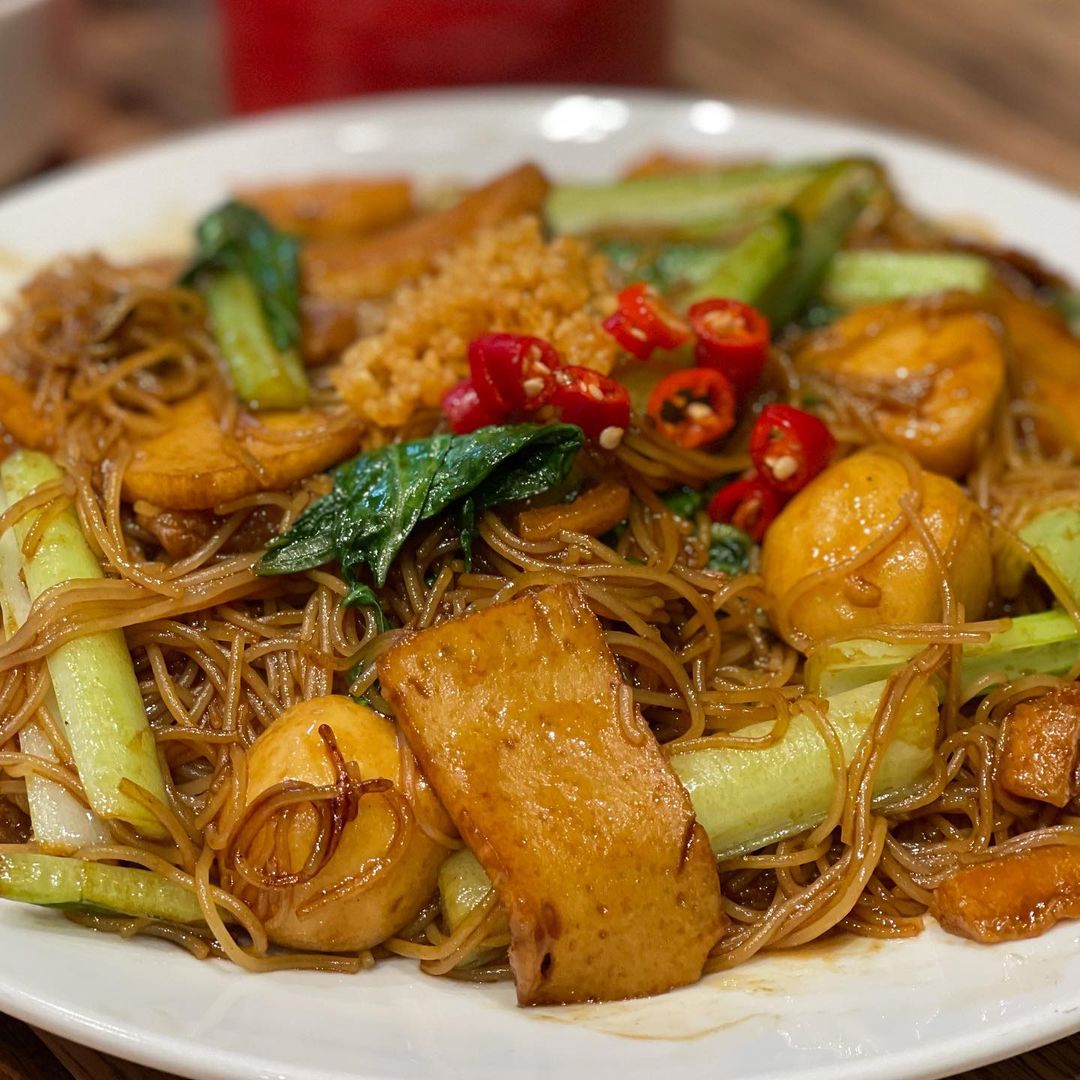 Most of my favourite Malaysian restaurants in Sydney have closed down over the past few years. So Chinta Ria Buddha Love is my current go-to when the queue at Mamak is unbearably long. Luckily, it's just around the corner.
As one of the best restaurants in Darling Square, this reliable kitchen pumps out soul-nourishing Malaysian classics with fast, efficient service. I'd say it's a true all-rounder so repeat visits are a must.
---
6. 789 Korean BBQ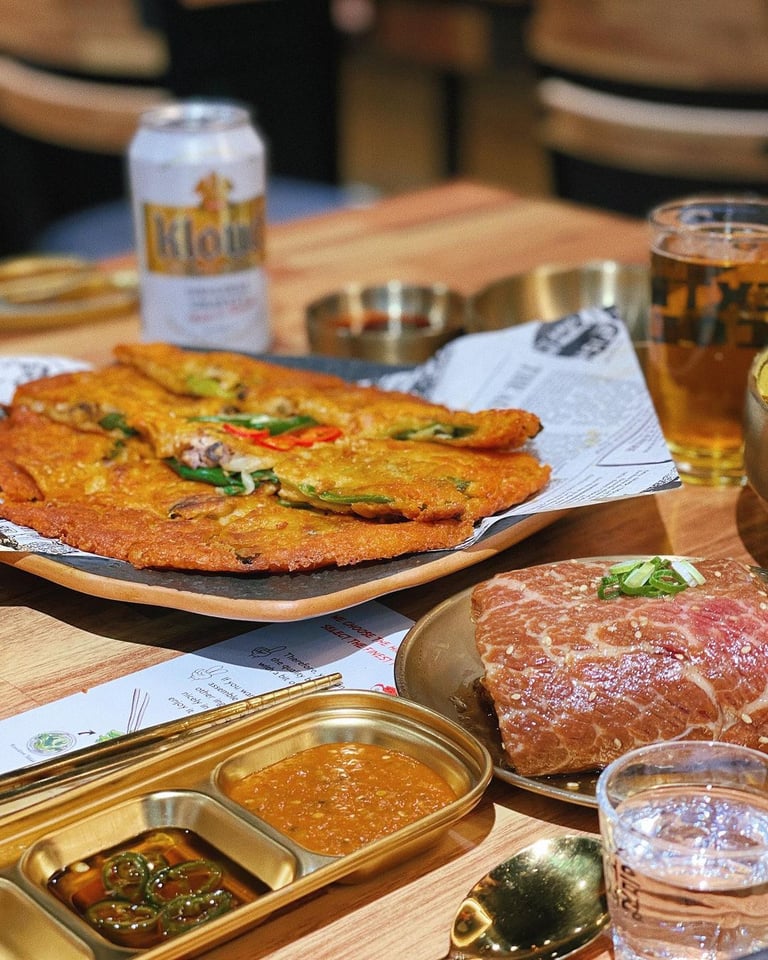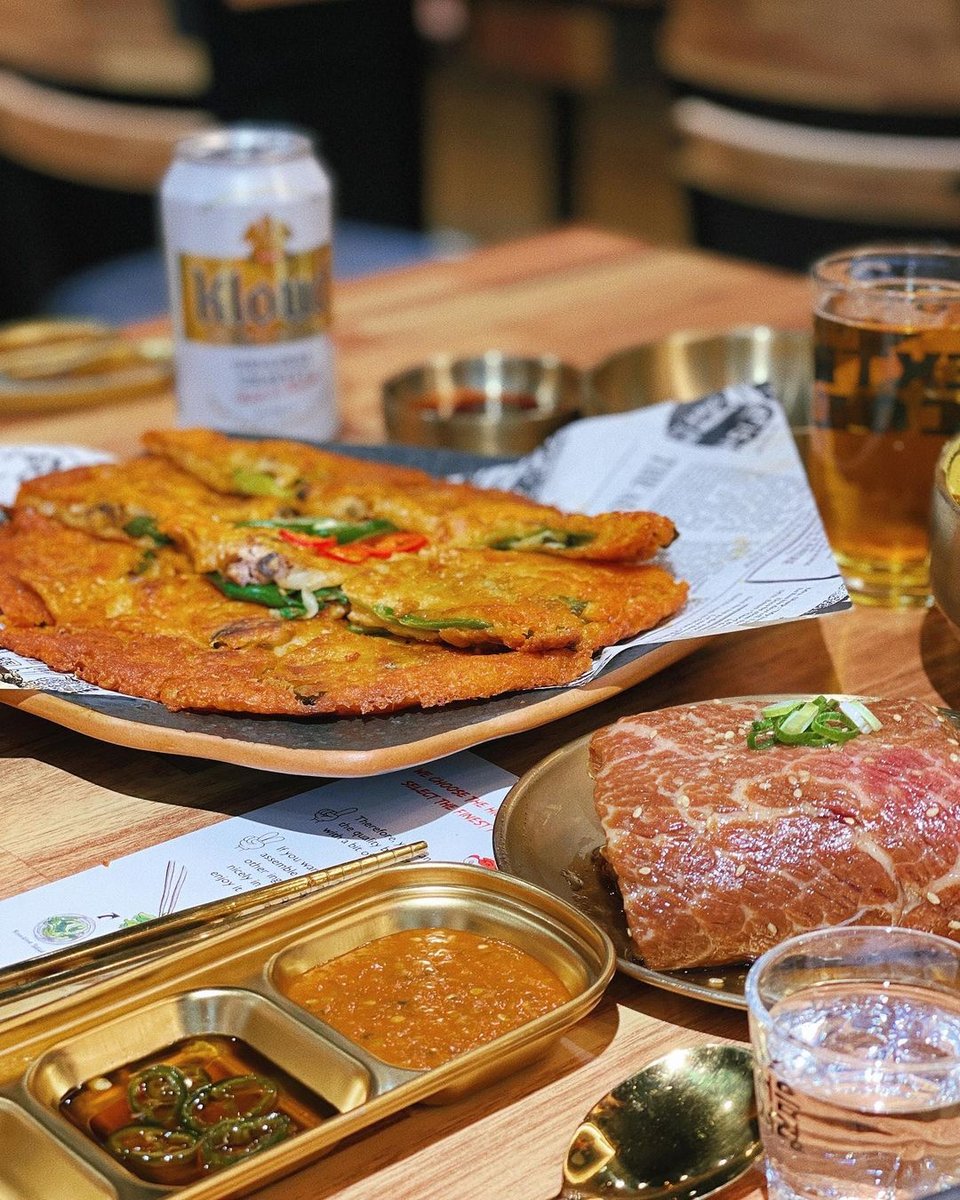 The famed Korean BBQ chain has come to Darling Square. 789 takes a very down-the-line approach to one of the rowdiest dining experiences one can have. The grills are nice and big, the meat is sourced to a high standard and the chain's image is very much intact.
The 789 near World Square may have a more authentic atmosphere, but there's something about the polished service at this outpost that makes it the better choice.
789 is also included in our guide to the best Korean BBQ in Sydney.
---
7. Edition Roasters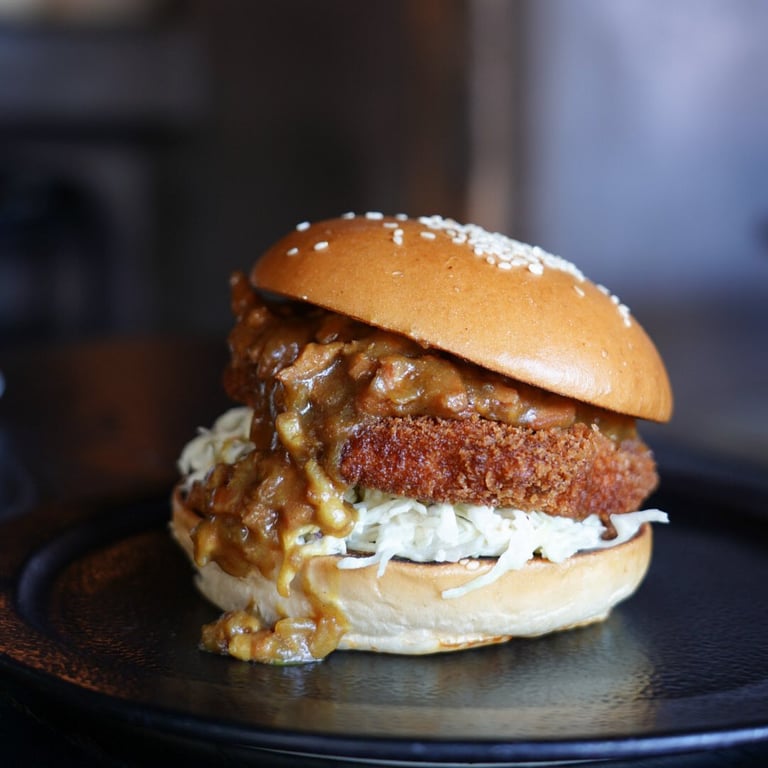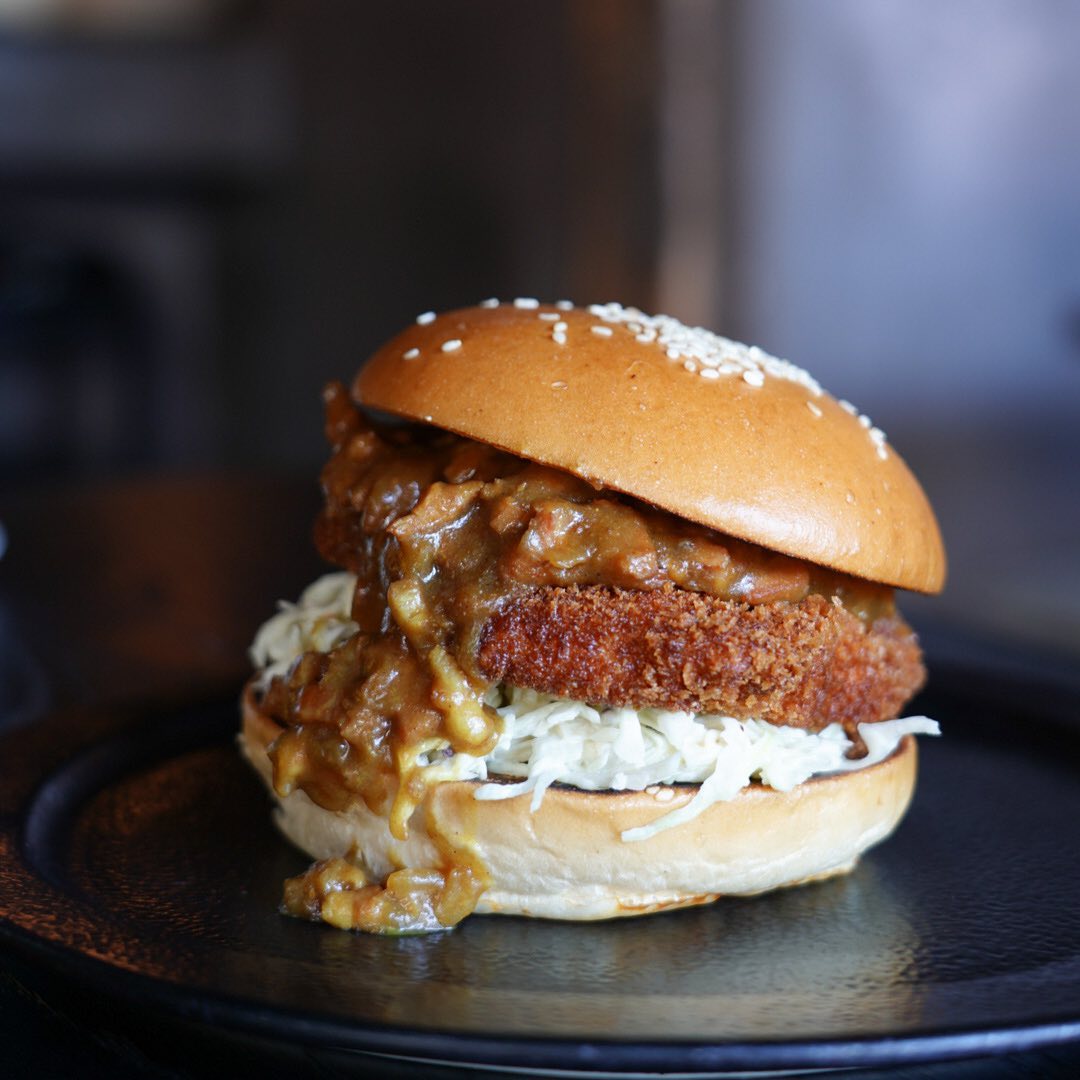 Edition Roasters is well-known amongst Sydney's cafe scene. Beyond reliably great coffee, the brand has a reputation for creative food that splices Australian with Japanese without coming across as overly gimmicky.
When the sun goes down, the burrs of coffee machines die down and out comes the whisky collection. With sunken seating, Edition-by-night operates as more of an izakaya, with a moody ambience, a menu packed full of quality yakitori, and some great signature cocktails.
---
8. Izakaya Tempura Kuon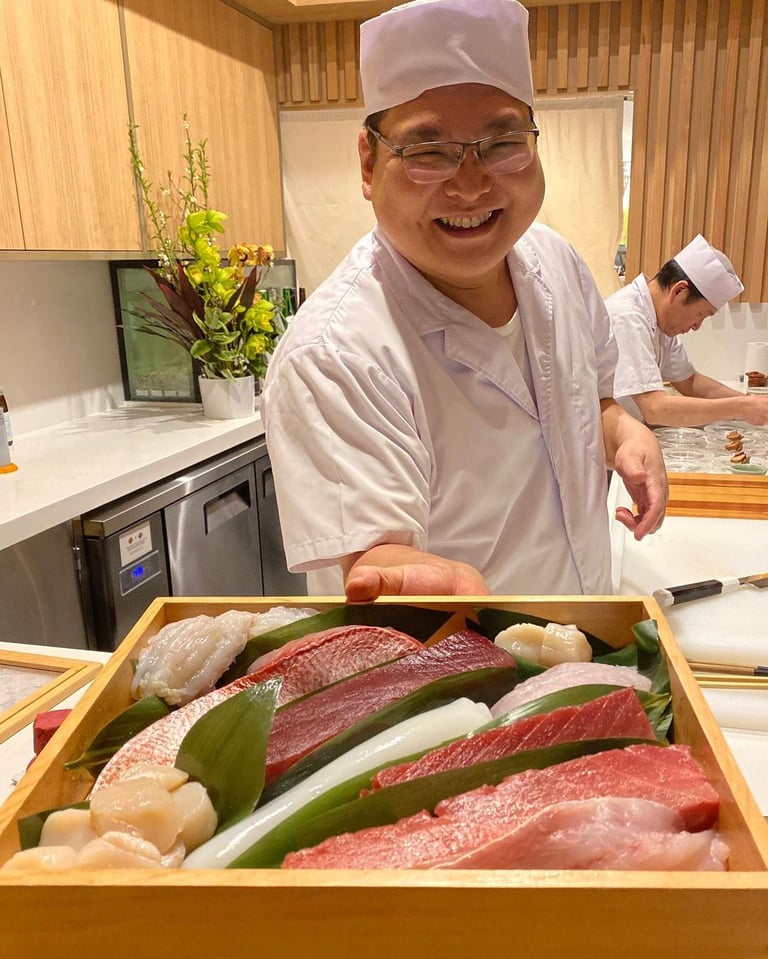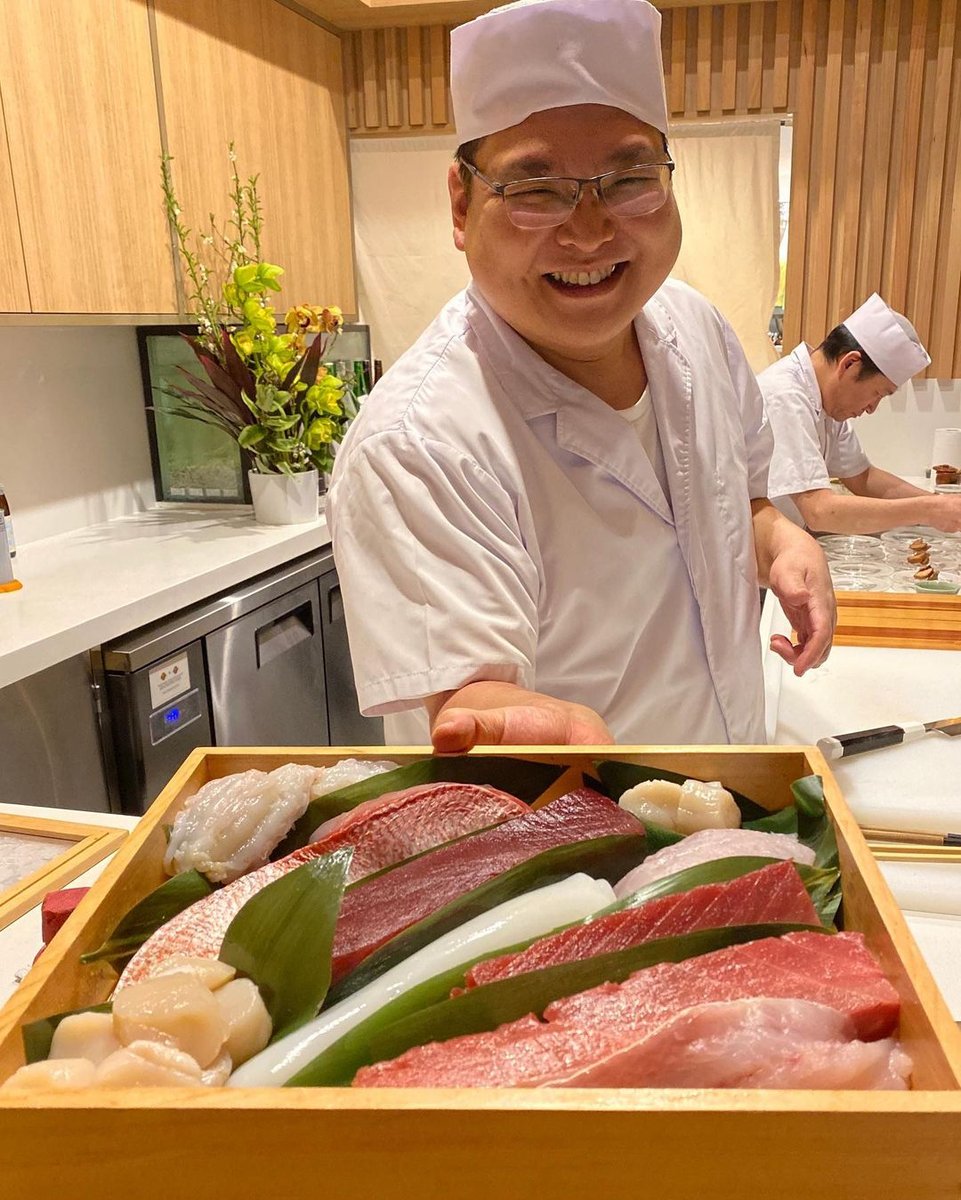 One of the more upscale omakase dining experiences in Sydney. Kuon is the most expensive restaurant in Darling Square by far, taking a premium approach and justifying that with top-shelf produce sourced daily.
Unless you've been before, Kuon, like many omakase restaurants, is shrouded in mystery. Bookings are incredibly hard to come across on most nights so consider yourself lucky if you end up at that stylish sushi counter.
---
9. Golden Century BBQ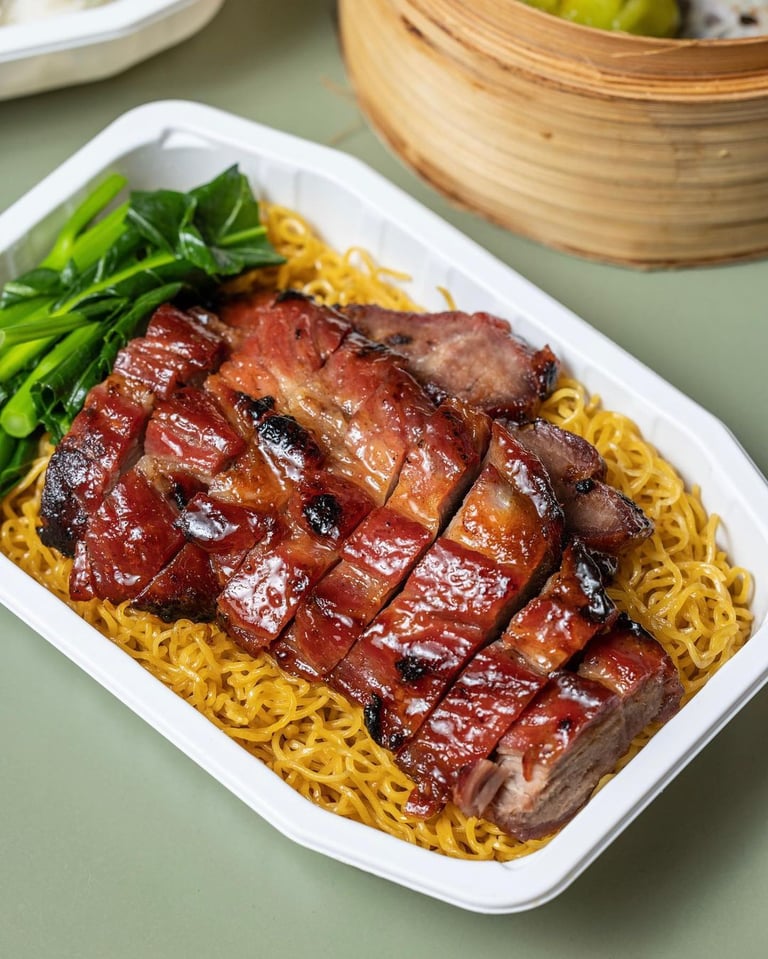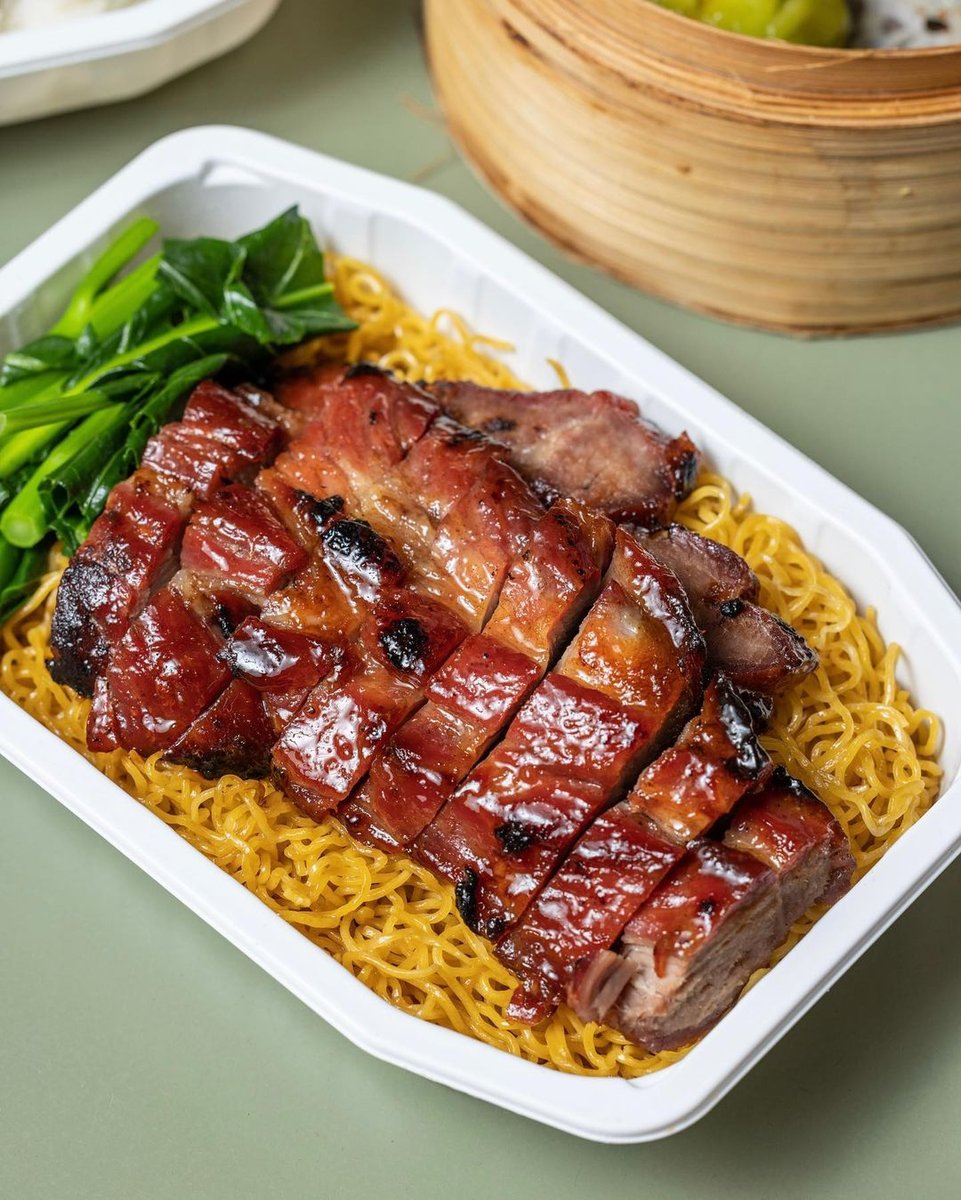 While XOPP is the true successor the Chinatown's legendary Golden Century, the BBQ-specific spin-off is no less important to the Darling Square precinct. Inspired by Hong Kong's many barbecue spots.
You won't find many Cantonese BBQ spots in the city that are as ferociously consistent as this one, primarily getting over with the local crowd thanks to the kitchen's superlative roast duck.
---
How Boss Hunting Chose The Best Restaurants In Darling Harbour
Boss Hunting's office is based in Sydney and I personally make it a point to dine out as much as possible around the city. Between the BH team, I feel like we've got a very well-rounded picture of Sydney's dining scene and Darling Harbour is no exception.
While the area may be widely known amongst locals as a bit of a tourist trap, recent years have seen a lot of investment flowing into the waterside precinct. Darling Quarter, in particular, has been propped up as one of the most exciting dining precincts in town so I've been down there many times for dinner.
While dining out, we focus primarily on the food and drink, but we also judge restaurants based on service, price point, atmosphere and concept. If it's unique and bringing something new to Sydney, we look at it more favourably.
For more on how we put together lists like these, please have a read of our editorial policy.
---
Did you find this list helpful? Check out some of our other Sydney dining guides.
---
Frequently Asked Questions
What is the best restaurant in Darling Harbour?
The best restaurant in Darling Harbour is XOPP.
Is Darling Harbour a good area for dinnner?
While Darling Harbour is mostly known as a tourist trap, recent years have seen plenty of great restaurants open around the waterfront including XOPP and Kuon.