Last year, Messina decided to turn its annual Christmas trifle into a new kind of Christmas Coma Cake with sticky date and toffee for a violently indulgent holiday period. This year takes a hard-left turn into more familiar territory, throwing it back to the brand's original version of its yearly tradition.
It's still called the Christmas Coma, but this time around, Messina has gone with layers of strawberry and marsala jelly, vanilla chantilly cream, raspberry Swiss rolls, vanilla custard gelato, blood peach sorbet, passionfruit gel, raspberry meringue, as well as chocolate cherries stuffed with Amarena cherry ganache.
On top of all that, Messina is also sending you home with some brandy custard to pour over the cake, which is designed to be shared between at least 20 hungry mouths (maximum: 30).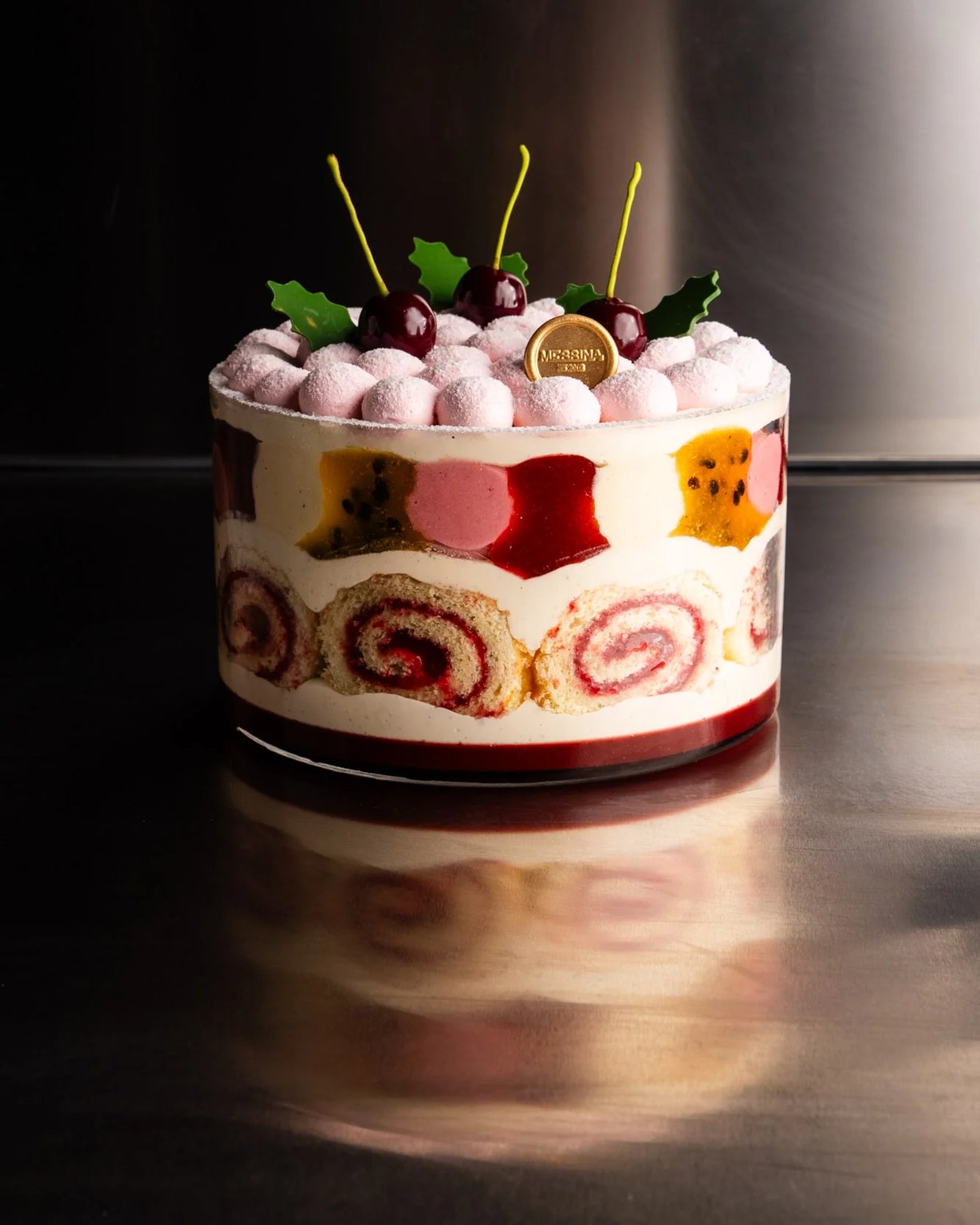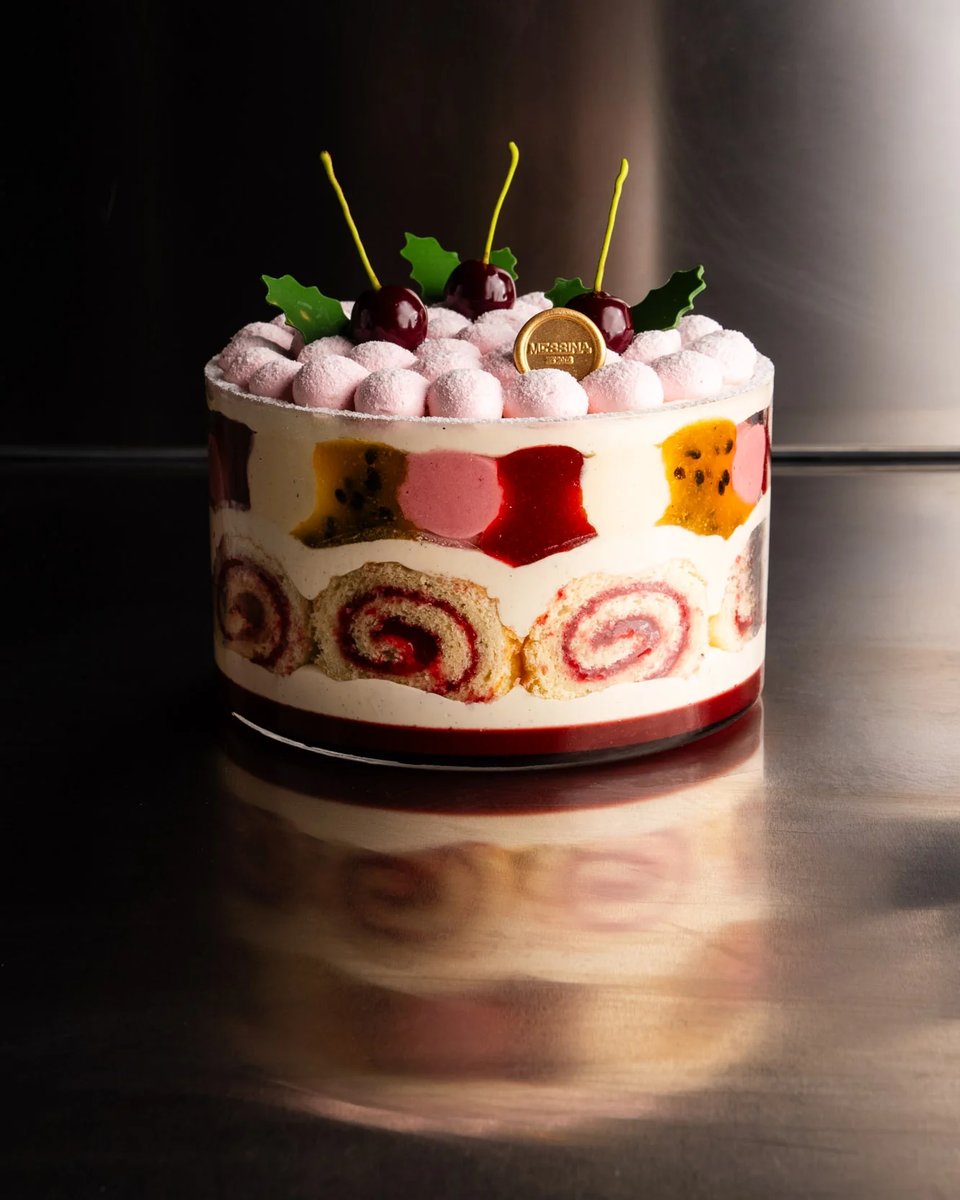 Messina knows demand will be through the roof, which is why the brand has introduced the expected staggered times. You can jump online and pre-order a cake from Wednesday, November 1st, but the start time will depend on your state.
If you're in Queensland or the ACT, you'll be able to purchase it at 9 AM. Victorians get the green light from 9:15 AM. While anyone in New South Wales will have three time slots to choose from between 9:30 AM and 10 AM.
Pick-up for all Messina Christmas Coma cakes will be between Thursday, December 21st and Sunday, December 24th and within regular store hours from Gelato Messina stores across Sydney, Melbourne, and Brisbane.