Hello lockdown my old friend. Sydney is back in the thick of COVID-19, as Delta cases continue to escalate, and Premier Gladys Berejiklian issues some hard-to-swallow restrictions. If this current lockdown is anything like the last substantial run to smack Sydney senseless, some of the city's best restaurants and bars are going to be bunkering down and switching to Sydney lockdown takeaway and pick up options for the next few weeks. Here's the best of 'em.
And we aren't just talking regular Uber Eats menus; many of Sydney's finest are putting their best foot forward when it comes to make sure you aren't living on a poorly balanced diet of carrot sticks, Four'n Twentys, and whatever subpar attempt at sourdough you tried baking for a few days last year.
Short of heading to Redfern Convenience Store (which is still open, by the way – essential service and all) and stockpiling all the nostalgic 90s snacks you can find, your best option to avoid complete culinary deprivation is to hit up the following restaurants, bars, and businesses (10km rule considering) so you can take those cancelled dinner plans and recreate them at home.
---
---
Support Local
Needless to say, supporting the local hospitality industry at a time like this, especially over the next few weeks, is important. Sydney has some of the best restaurants and bars in Australia; we want them to still be there at the end of this, and be able to keep their staff employed. Below, I've rounded up some of the most popular options that have been keeping locked-down folk well-fed since the recent Sydney lockdown was announced.
However, don't consider it a definitive list. You can still jump on Uber Eats and order takeout from your favourite local. I'm not going to sit here listing every restaurant that's doing delivery via those services, but if there's any you feel I've unfairly overlooked please hit me up on my personal Instagram (@chrisdsingh) and give me a heads up. This list will be updated throughout the lockdown
---
Poly (Surry Hills)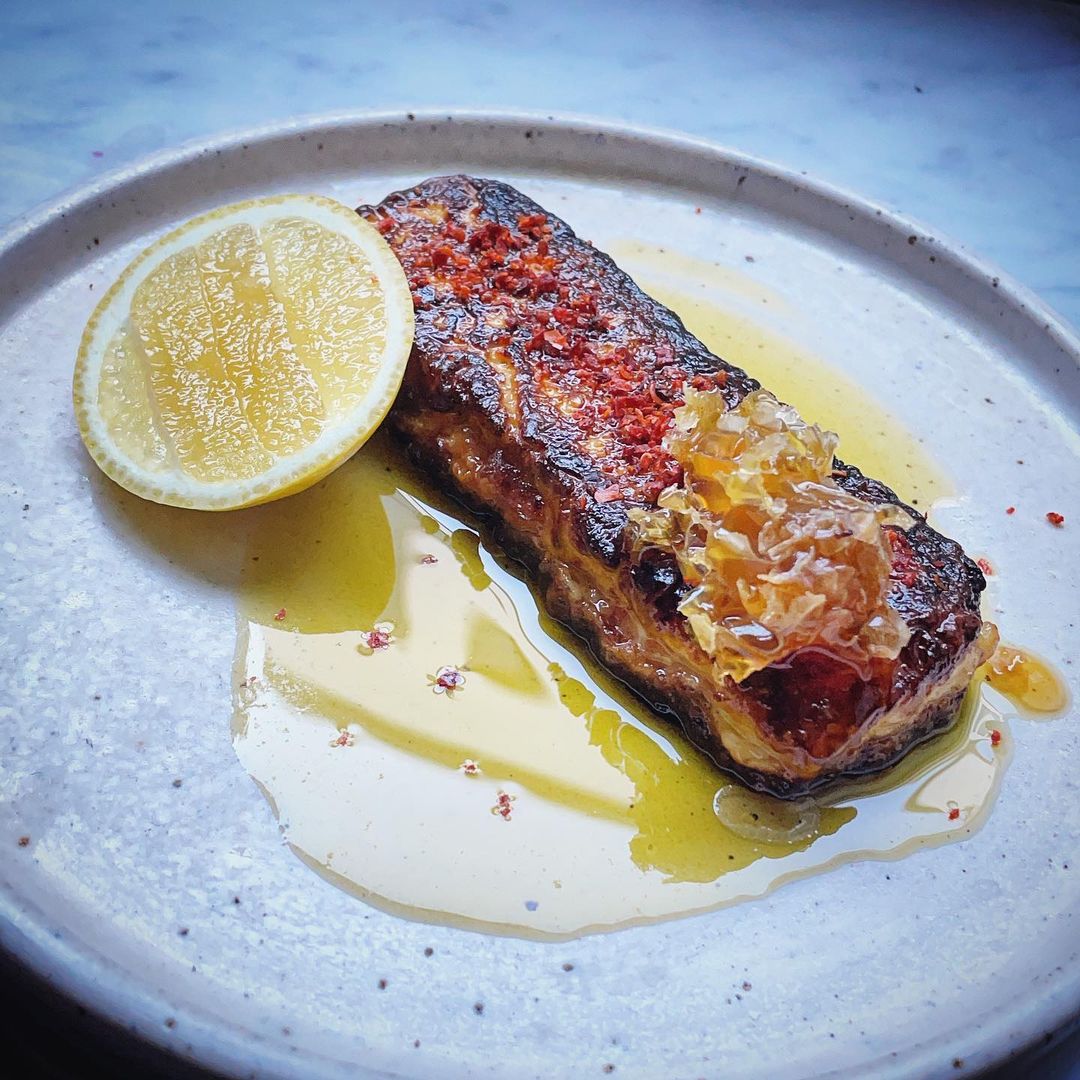 If any young chef is going to emerge from this lockdown a bonafide hero, it's Chef Colin Wood. Perched up at Surry Hills restaurant Poly, the self-described "casual cheese guy" has been all over Instagram with his batches of perfectly textured Jersey milk cheese. They've been selling out well in advance now, especially since the pick-up only cheese is now being offered with a fresh country loaf from nearby AP Bakery, and fresh bucatini pasta from one of Sydney's finest chefs, Mat Lindsay.
You'd do well to keep a keen eye on Wood's Instagram (@colejwood) to see when the next batch of rich, creamy, smoky, golden, dense cheese is going around. You simply buy the cheese, bread, and pasta combination, pick it up from Poly, and cook it all at home. So far, it's proven to be the Sydney lockdown takeaway hack of the moment.
Address: 74-76 Commonwealth St, Surry Hills
Contact: (02) 8860 0808
---
Dear Sainte Eloise (Potts Point)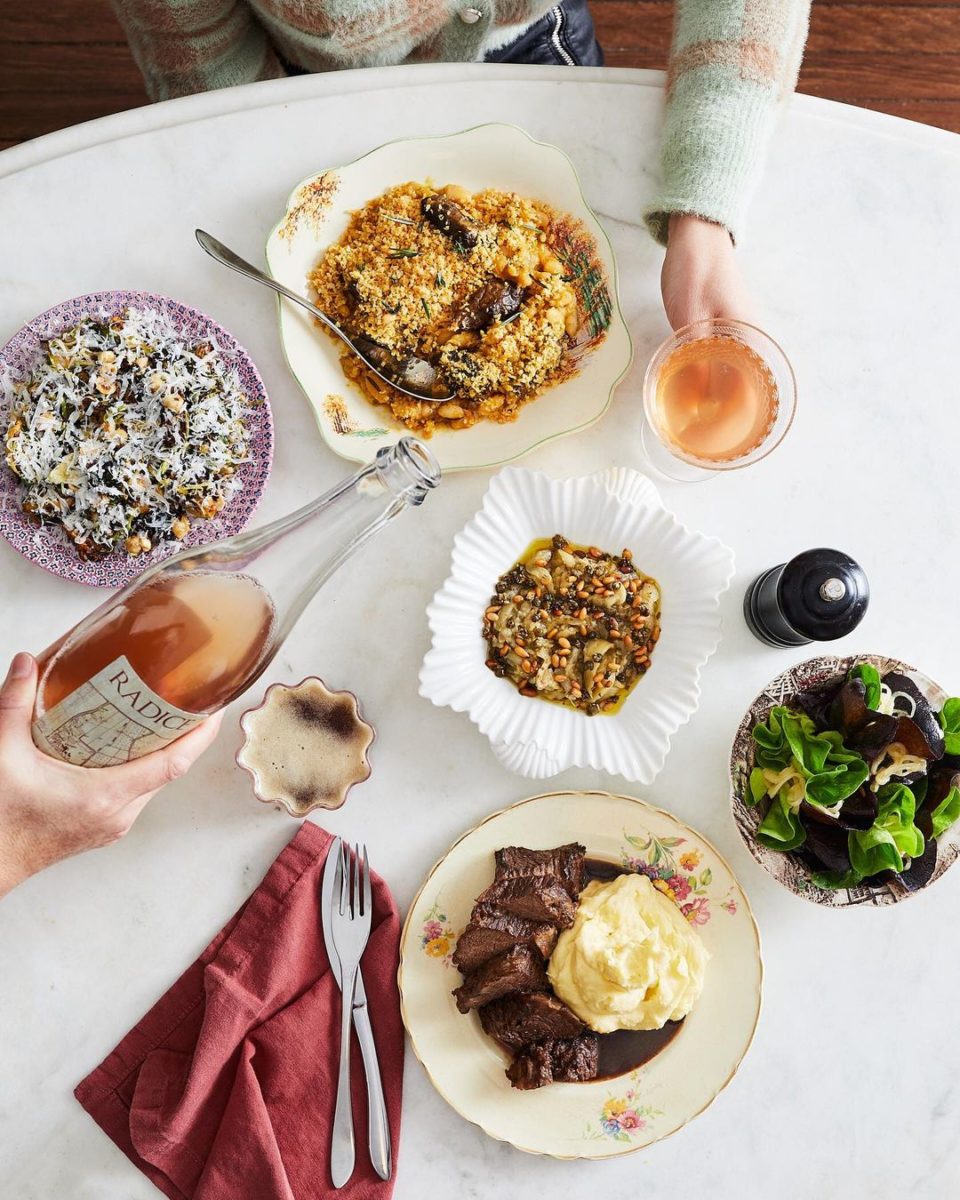 Potts Point favourite Dear Saint Eloise are putting together weekly rotating "date night packs" during lockdown. They're $65 each and very limited, but if you have the good sense to e-mail them with an order by 2pm, you can pick up from the Llankelly Place restaurant and wine bar on the same day between 4pm and 7pm.
The ready-to-heat box last week included braised beef short rib, Paris mash, eggplant dip, and the option for some add-ons like charcuterie or a tin of Angelachu anchovies (the absolute best you'll find). The menu, which has vegetarian, vegan, and gluten-free options, will likely change regularly so the best way to play it is to keep an eye out on @dearsainteloise.
---
---
Address: 5/29 Orwell St, Potts Point
Contact: (02) 9326 9745
---
Bistecca (CBD)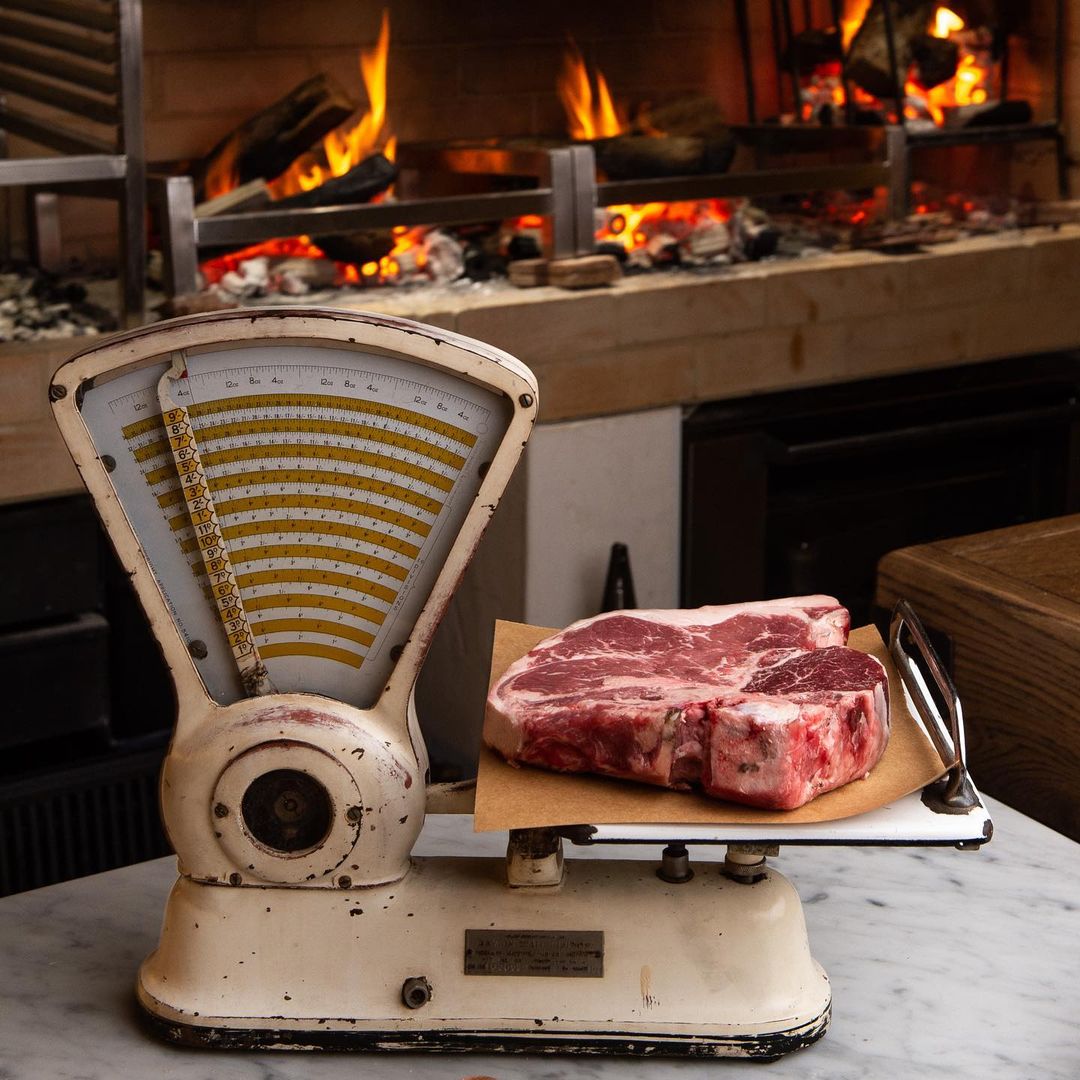 The legendary Bistecca is giving steak lovers exactly what they need to recreate the kitchen's signature 1kg bistecca alla Fiorentina at home. Only 40 orders of the $40 per steak packs will be accepted from 10am every Monday, Tuesday, and Wednesday morning. with a 2 steak minimum order and a $10 delivery fee.
The steaks come vacuum packed so should last for up to 2 weeks, and there are fully detailed cooking instructions on their website.
Address: 3 Dalley St, Sydney
Contact: (02) 8067 0540
---
Fabbrica (CBD)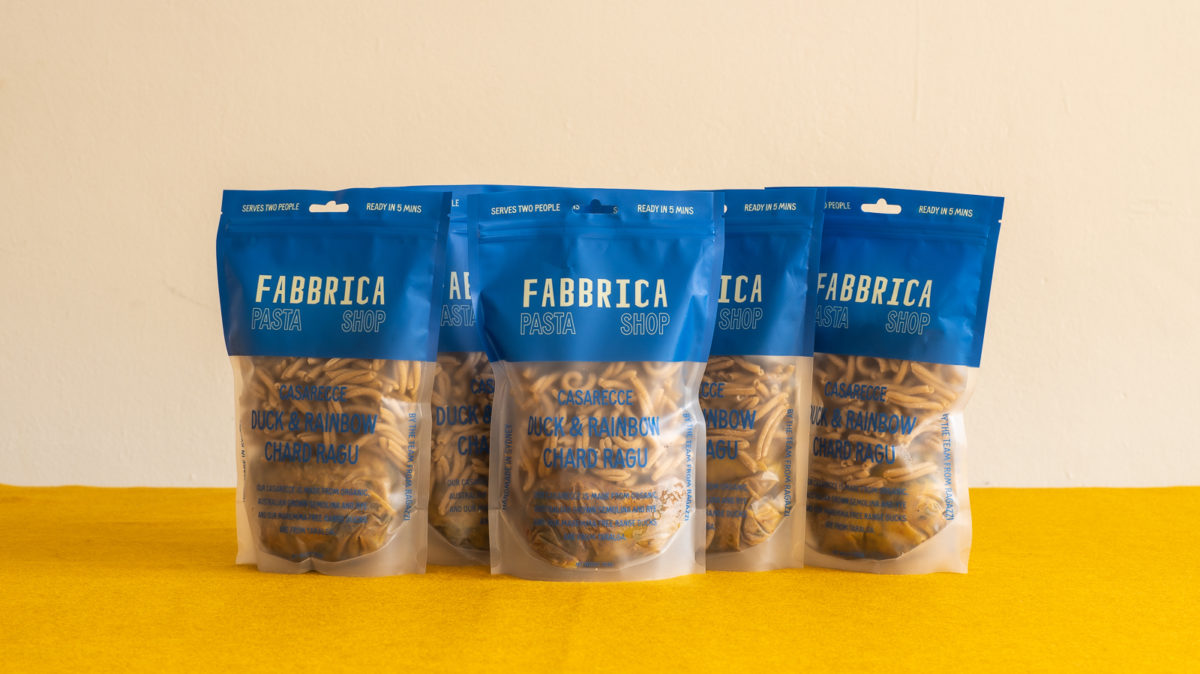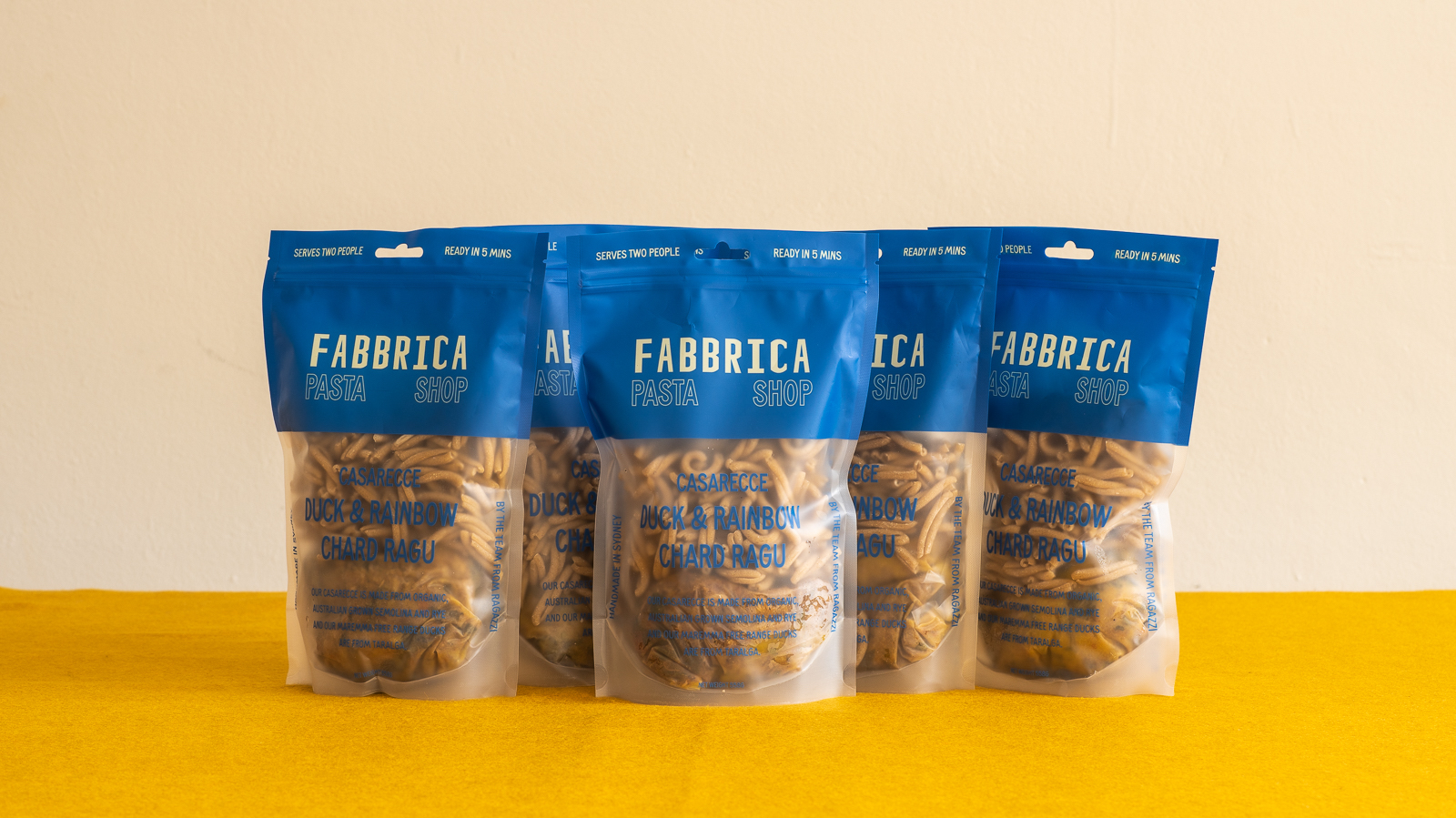 CBD pasta & sandwich shop Fabbrica, still relatively fresh-faced from the team behind Dear Sainte Eloise (and Ragazzi, and Love, Tilly Devine), isn't exactly doing anything new for this round of Sydney's COVID-19 lockdown. They're just doing what they've always done, it's just been getting more popular since Glady's put the (very gradual and hesitant) kibosh on leaving home for non-essentials.
That is, Fabbrica's primo take-home pasta packets, which come doubled with sauce and some recipe suggestions so you can elevate your pasta game much, much higher than those San Remo specials. Given the prescient lads we are, we dubbed their easy-to-cook pasta packs the greatest dining hack of 2021. We were on the money, and now it's time to catch up.
You can pick up those beauties in store, along with their other products like house-made pangrattato, salted chilli and pickles, cured meats, and sandwiches. Smart money shops here. Although do note that they also do same-day delivery within a 7km radius of the shop (so Sydney CBD) – just e-mail [email protected] by 12pm.
Address: 161 King St, Sydney
Contact: (02) 9064 8495
---
---
---
Henrietta Chicken (Surry Hills)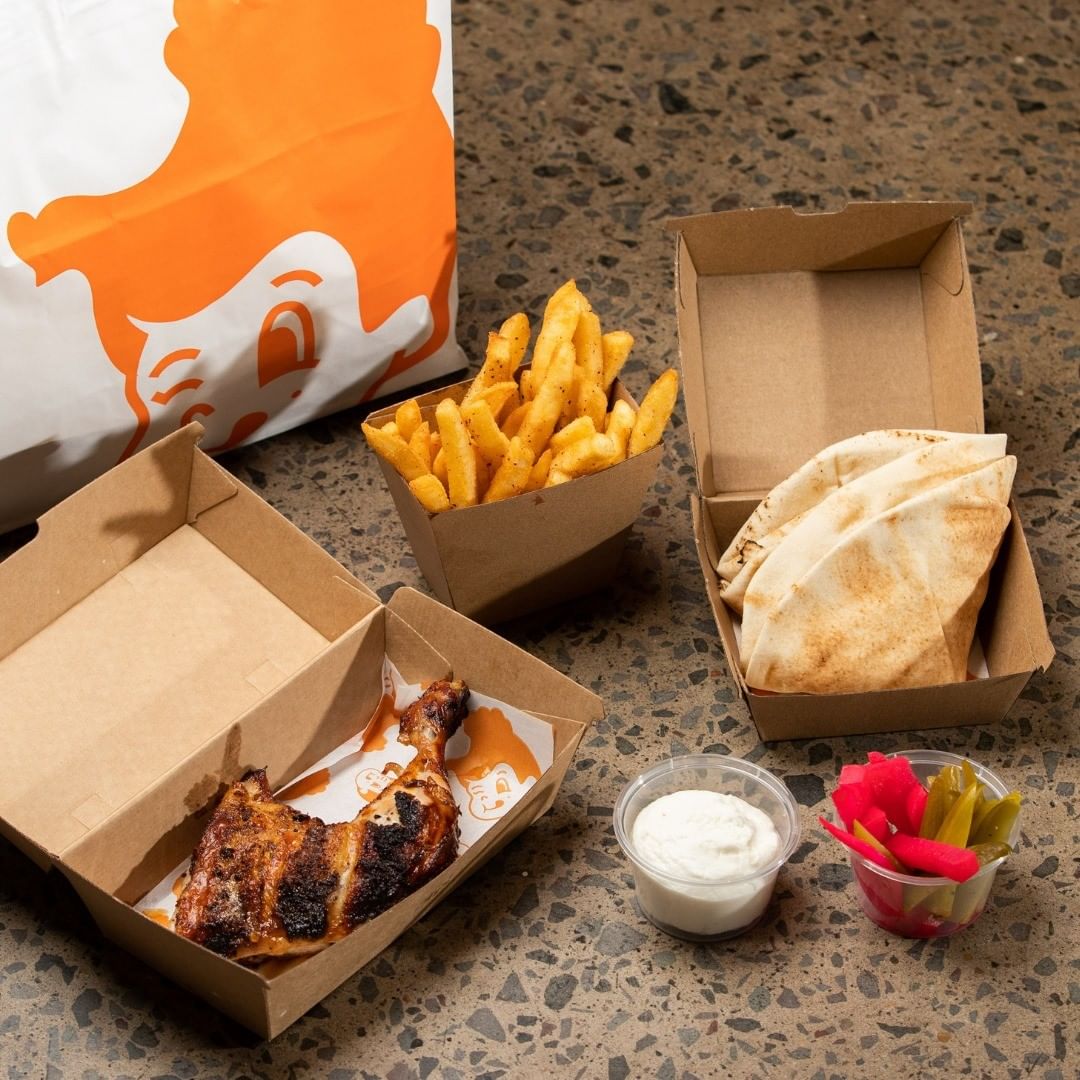 Henrietta Chicken in Surry Hills are making full use of their takeaway window on Crown Street, with the "new chick in town" offering up their full menu. That includes a whole charcoal chicken for $18 ($10 for half, $6 for quarter) as well as all their wraps, burgers, and sides.
Given this place is typically buzzing with orders any day of the week, it's a nice reminder that anyone within a 10km radius need not go without the gorgeously textured chook, best served with some of their primo burnt babaganoush on the side.
Address: 500 Crown Street, Surry Hills
Contact: (03) 9380 7247
---
Soul Deli (Surry Hills)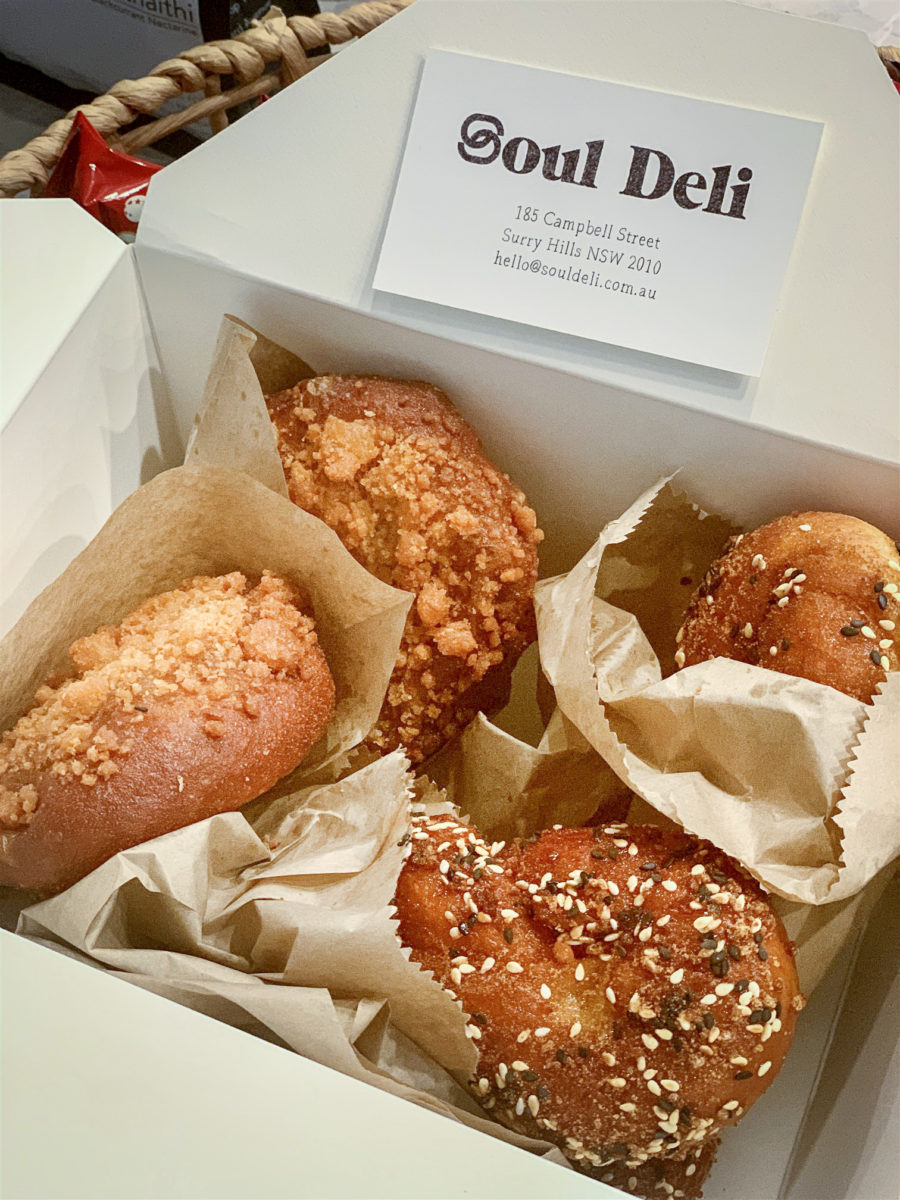 Contemporary Korean café Soul Deli only opened up recently, but has already become a fast favourite with it's bright and inventive just-off-Oxford-Street shop. People have been heading in to grab jars of housemade kimchi and preserves, but they've also started making Korean-style baked donuts and croquettes.
There's two savoury – fried kimchi cheese croquette, fired veggie croquette – and two sweet – twisted sesame donut, fried soboro with sweet potato donut – options to choose from and boxes can be picked up from the cafe from 2pm on Wednesdays. Just make sure you order online by 9pm the night before.
They've also started putting some of their most popular brunch options up for ordering, so along with those donut boxes, it'd be smart to pick up some buttermilk hot cakes and pulled pork kimchi cheese sandwiches.
Address: 185 Campbell Street, Surry Hills
---
Kuro (CBD)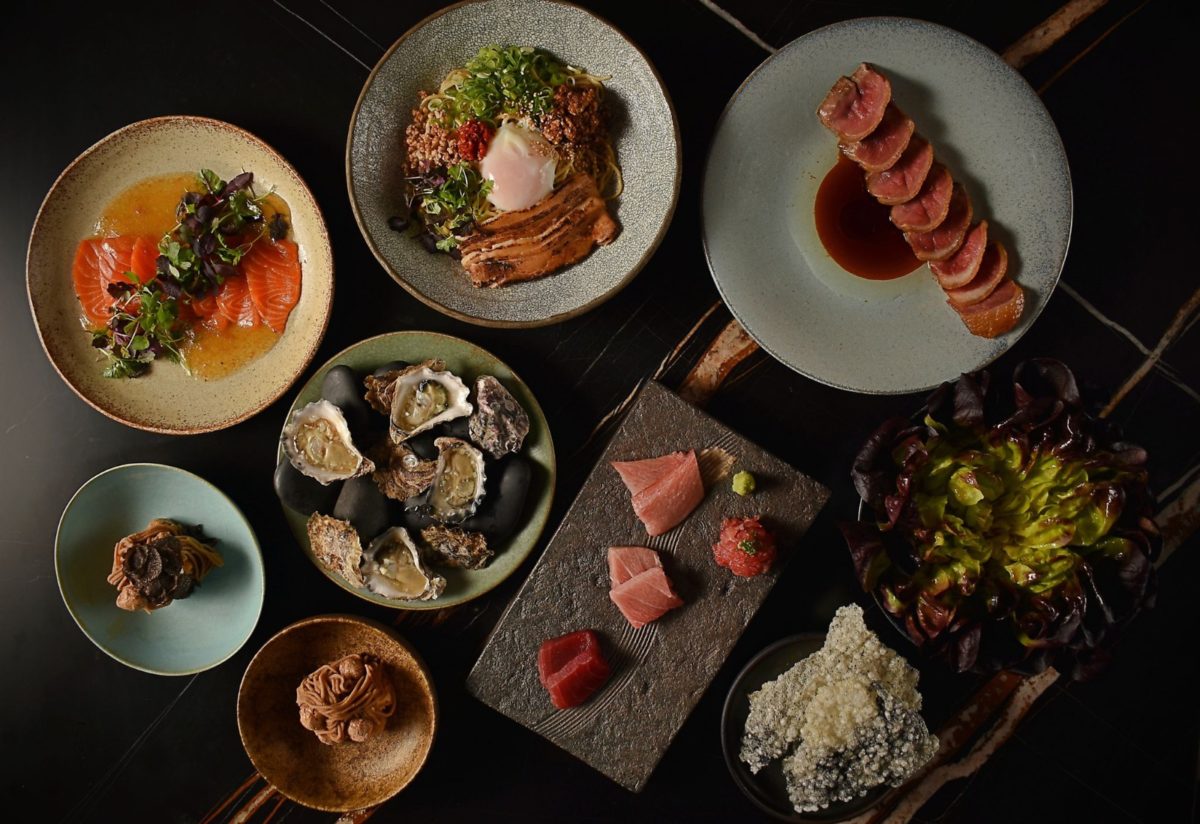 One of the best new Japanese restaurants in Sydney, Kuro, isn't about the let lockdown stop them from giving CBD dwellers a masterclass in premium Japanese food. For $120 per 2 people, they've put together a Chef's Selection that includes bluefin tuna sashimi, ocean trout carpaccio, Kuro signature fried chicken, XO soba noodles with pork belly, duck beast, lettuce salad, and more.
---
---
There's also plenty of other upscale Japanese dishes on the menu, like the $50 Mayura full blood wagyu steak don, as well as a full Old Fashioned collection where mixologist Fumi Mitchell takes Kuro's bar menu and bottles some of the highlights for takeaway.
At this stage, Kuro is only offering pick up from their CBD restaurant, Friday to Sunday from 12pm to 7pm.
Address: 368 Kent St, Sydney
Contact: (02) 9262 1350
---
Penny's Cheese Shop (Potts Point)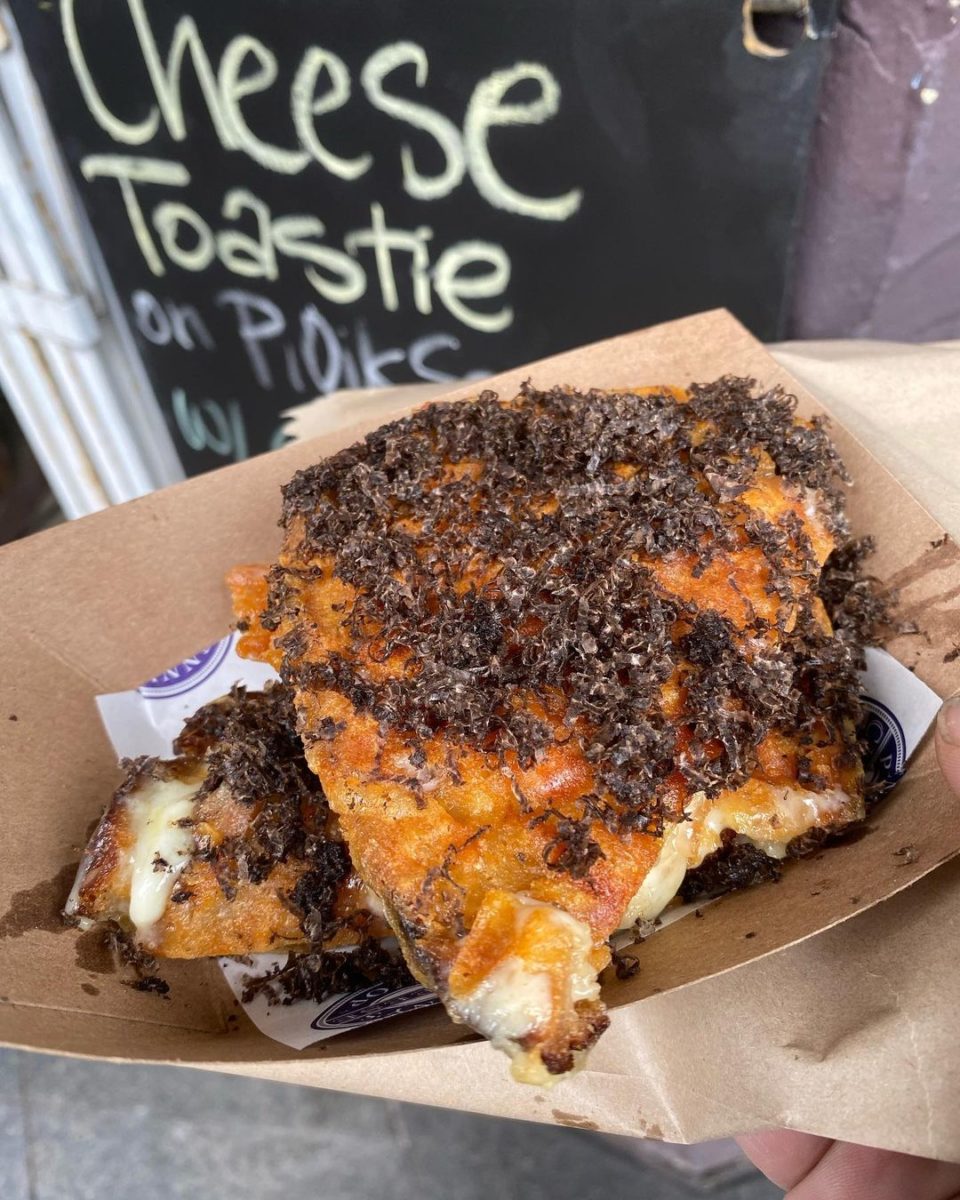 While most of Sydney's best sandwich shops should still be open for you to head in, pick up, and eat at home, Penny's Cheese Shop in Potts Point has been particularly popular lately. That's picked up due to lockdown, with anyone able to heading in to try and nab one of their signature cheese & Manjimup truffle toasties. Anyone in the area would be wise to do the same, although apparently they only make 50 a day and these Sydney lockdown takeaway options are have been selling out quite fast.
If you miss out, there's also other prime selections like Small's Deli and Room Ten (order via the Hey You app then just pick up whenever) nearby.
Address: 4 Roslyn St, Potts Point
Contact: (02) 8591 4754
---
Butter (Surry Hills, Parramatta, Chatswood)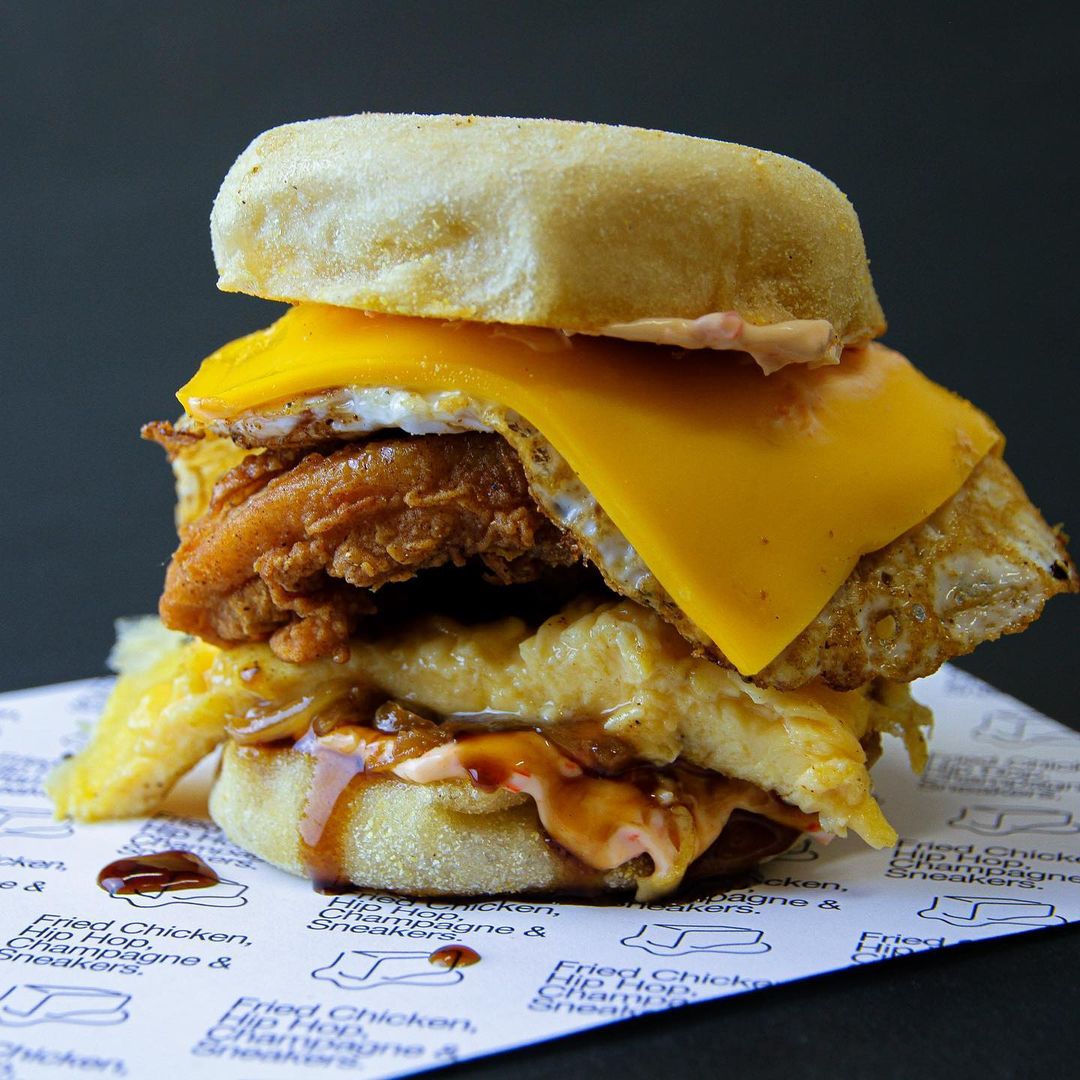 Although it's clearly been in the works for some time, Butter chose a strange weekend to launch their first ever breakfast menu. Julian Cincotta's Surry Hills (also Parramatta and Chatswood) fried chicken shop is doing up their first ever pimped-up morning feast menu and offering it up for takeaway (plus delivery via Uber Eats).
The signature here is what they're calling the Egg Thot Muffin, an absolutely slamming offering that looks like your Sunday hungover Maccas run dialled up to 11. The enormous breakfast bap is loaded with some silky scrambled eggs, all squashed and cosy between a sourdough English muffin from This Is Us (which is a Harris Farm-supplying bakery from Christopher Thé – dude responsible for Black Star Pastry's iconic watermelon cake). Those eggs are sandwiched in with some kombu glazed caramelised onions, salted chilli mayo, Japanese BBQ sauce, a fried egg, some gooey cheese, and some fresh herbs. You can even stack on extras like chicken fillet thighs, golden hash browns, bacon, fried field mushrooms, and haolumi.
---
---
Address: 6 Hunt St, Surry Hills (also in Parramatta and Chatswood)
Contact: (02) 8283 9146
---
Big Sam Young & Grace Chen's Dining Kits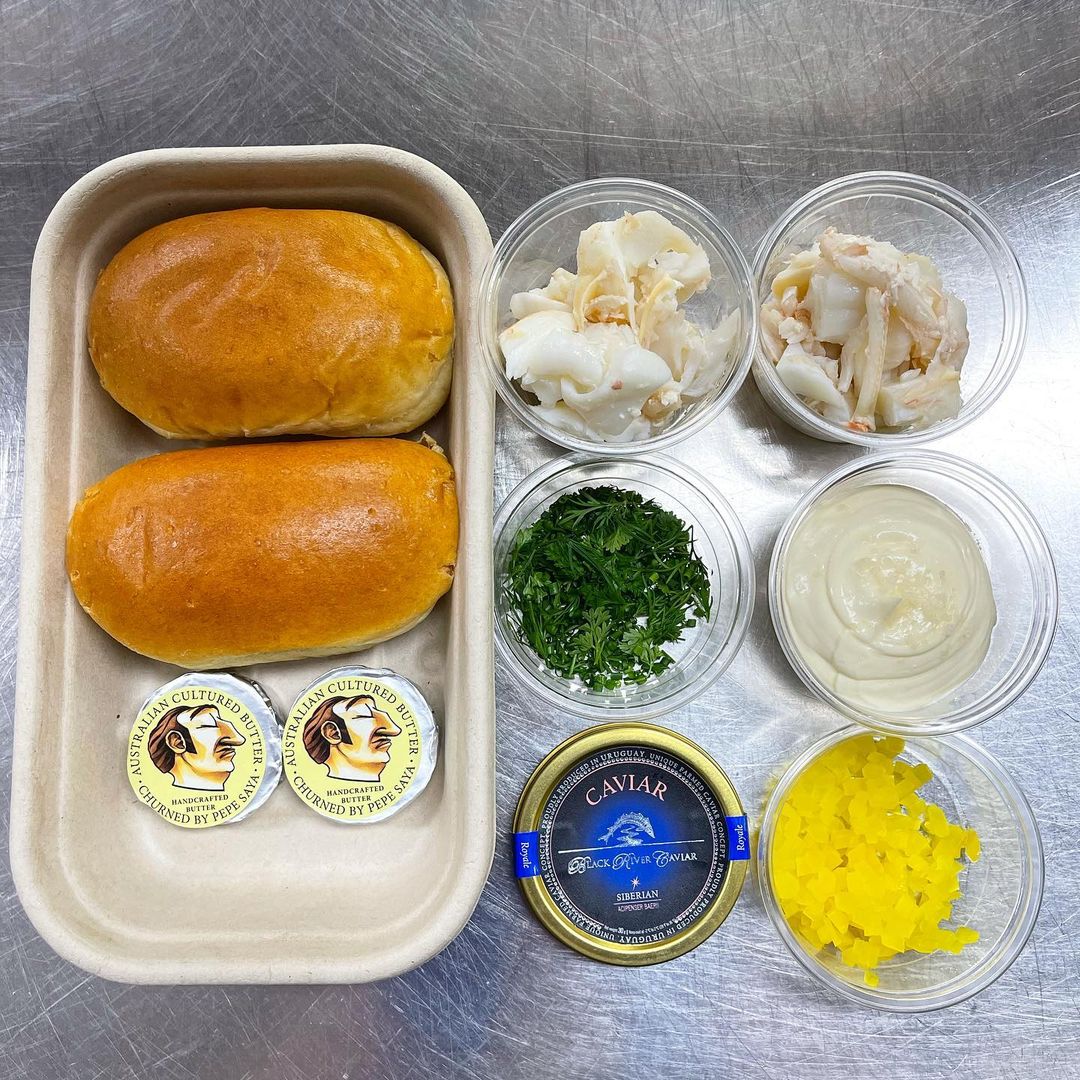 Ex-Merivale chef Big Sam Young has been operating as a chef-for-hire for awhile. And his private chef'ing business, alongside fellow chef Grace Chen, has been banging on social media for over a year now, thanks to a series of pop-ups and private dining sessions. The last time Sydney spiralled into lockdown, the duo were considered MVPs amongst many of Sydney's more discerning foodies. They're back at it again, in a number of ways.
First you're going to want to order up Big Sam Young's signature Mapo Tofu, where pork and silken tofu are served with steamed rice, cabbage, radicchio, and salad. It was a hit last year, delivered through Harvest Bites, and it's looking like lightning strikes twice. It's sold out at the moment but keep checking back, or keep your eye on @bigsamyoung to see what else they've got going on during Sydney lockdown.
You might also want to pay particular attention to their live lobster roll kits they've been delivering. Brioche, pepe saya, caviar, and fresh lobster from Red Claw Seafoods – an obvious choice for something a bit more opulent. Young and Chen are also offering up deliveries of truffle pasta all over Sydney via his official website, and they've also been slinging around top-grade wagyu lasagne this past week.
---
Bistro Rex (Potts Point)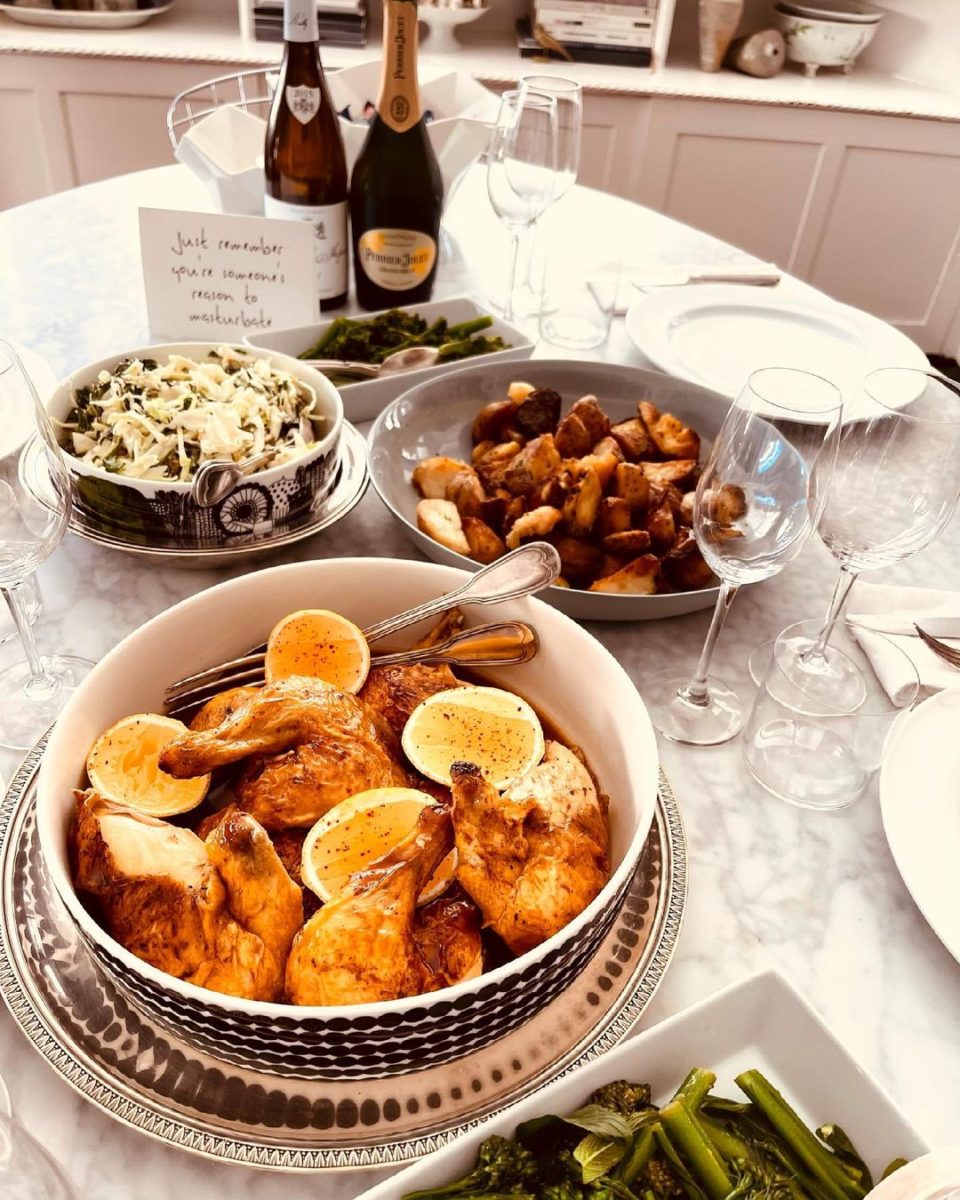 Boss Hunting favourite Bistro Rex is throwing up some tremendous value for any locals wanting to up their Sunday night dinner. The kitchen has put together a few limited edition Sunday Night Roast packages, featuring a great deal of food and wine for $130 per box.
That's Champagne roast chicken with roast potatoes, Cavalo nero salad, brussel sprouts, two creme caramels, and a bottle of wine – enough for 3 people and available for pick-up from Sunday 5pm with pre-orders. All you need to do is give them a call on (02) 9332 2100 and your Sydney lockdown takeaway plans are sorted.
Address: 50 Macleay St, Potts Point
Contact: (02) 9332 2100
---
Esteban (CBD)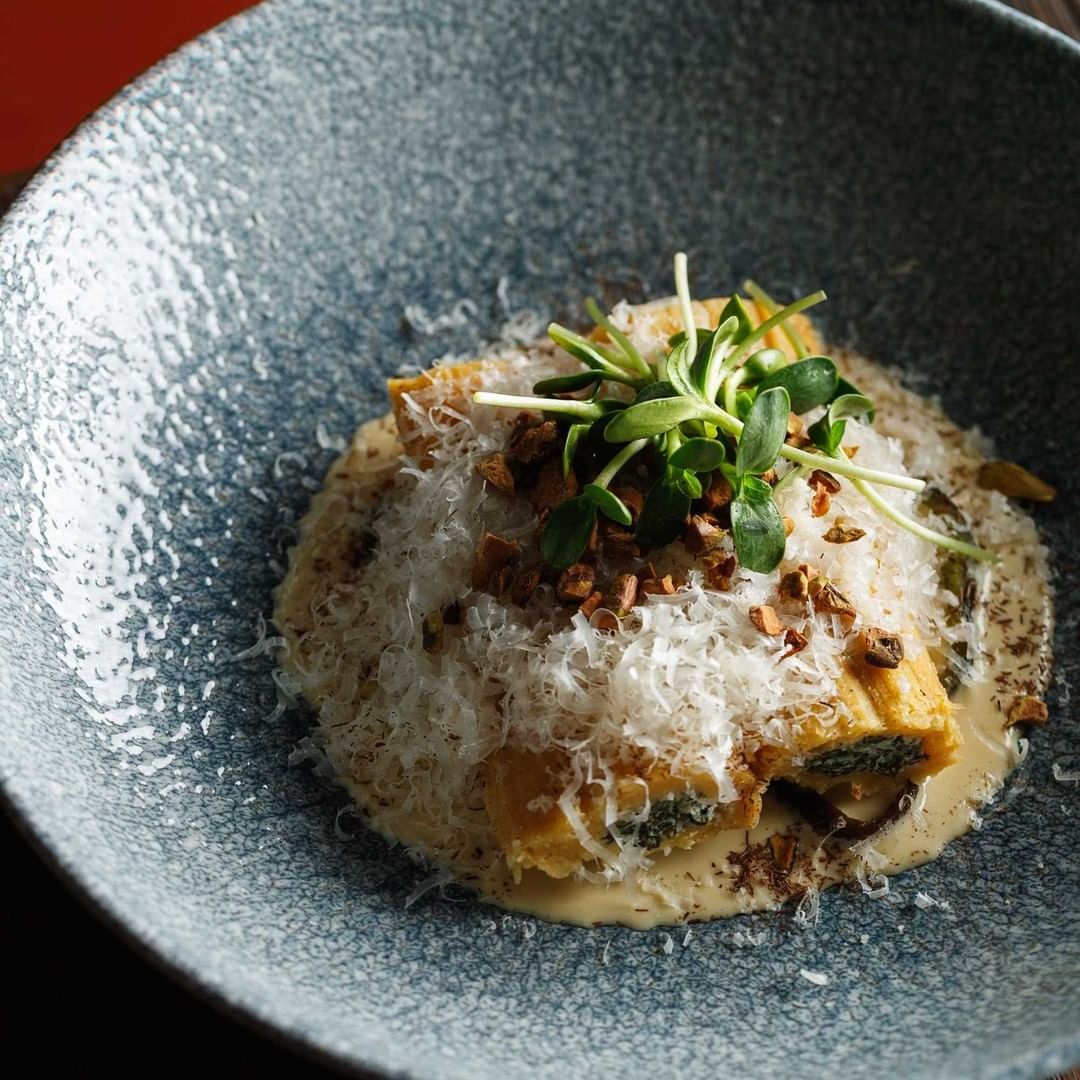 Any city locals keen for something a bit more sophisticated than taco night would do well to hit up Esteban. The laneway Mexican restaurant has put together five different set menus available for delivery and pick-up, each proportioned for 2 people, and each nicely priced at $65.
---
---
You can peep the menus on their Instagram page (@estebansydney), with dishes like spinach & queso tamales with jalapeno cream and pistachio, and achiote grilled lamb shoulder with salsa borracha. They've also got a few takeaway cocktails for add-on.
Address: 1 Temperance Ln, Sydney
Contact: (02) 9062 8565
---
Nomad At Home (Surry Hills)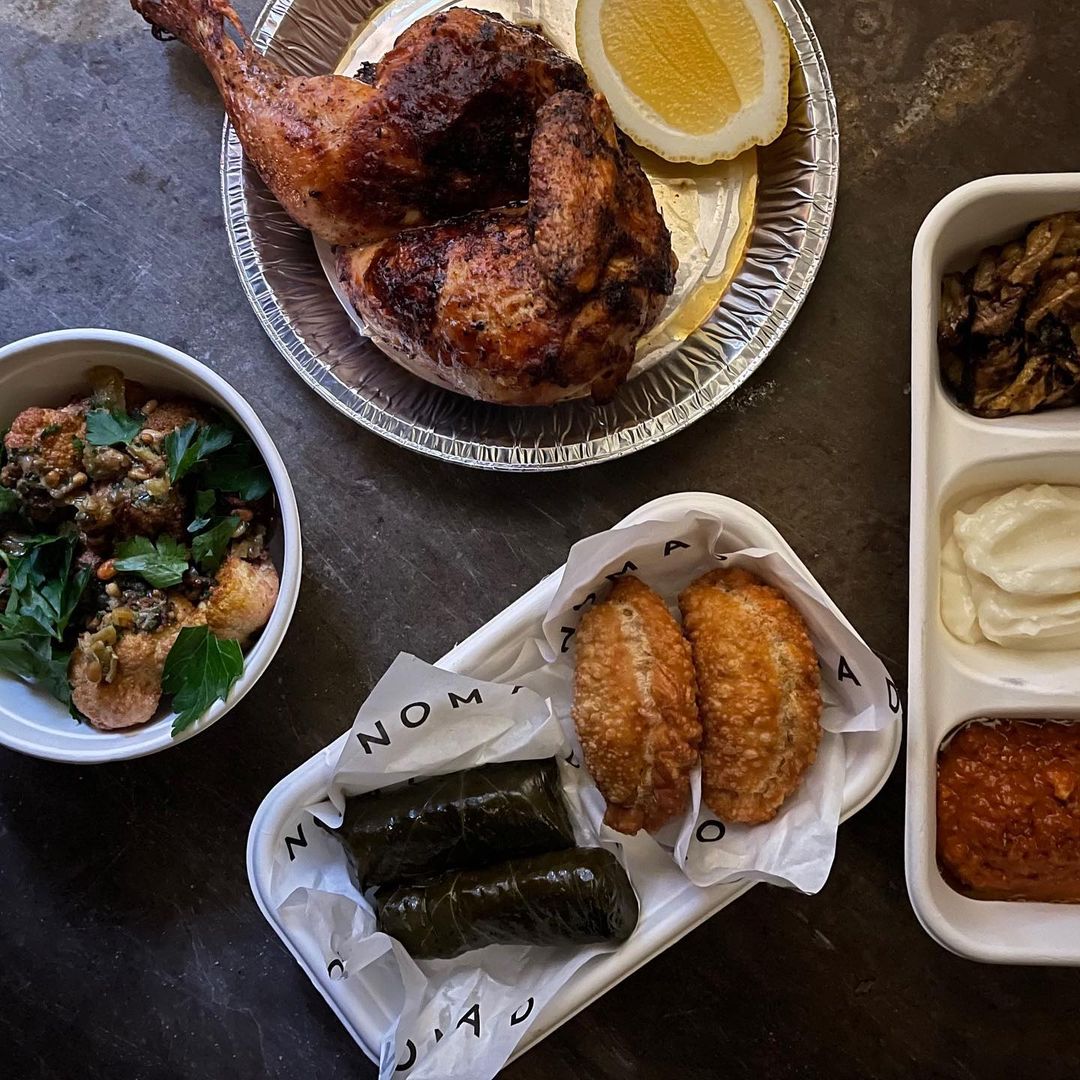 One of Sydney's finest is doing Nomad at Home menu-packs, bottled cocktails, baked goods, and pantry essentials. It's one of the most comprehensive "dine at home" programs going around this Sydney lockdown, with everything from garlic chicken with vine leaf & salsa verde, to baked prawns with tomato & XO butter. And you can still order up their mortadella at home kits should you want to try brush up on your kitchen skills.
Everyday they've got something new up on their Instagram (@nomad.au), so its well worth keeping an eye out. Each menu is available between Wednesday and Saturday for pre-order and pick-up between 2pm and 5pm.
Address: 16 Foster St, Surry Hills
Contact: (02) 9280 3395
---
LP's Quality Meats (Chippendale)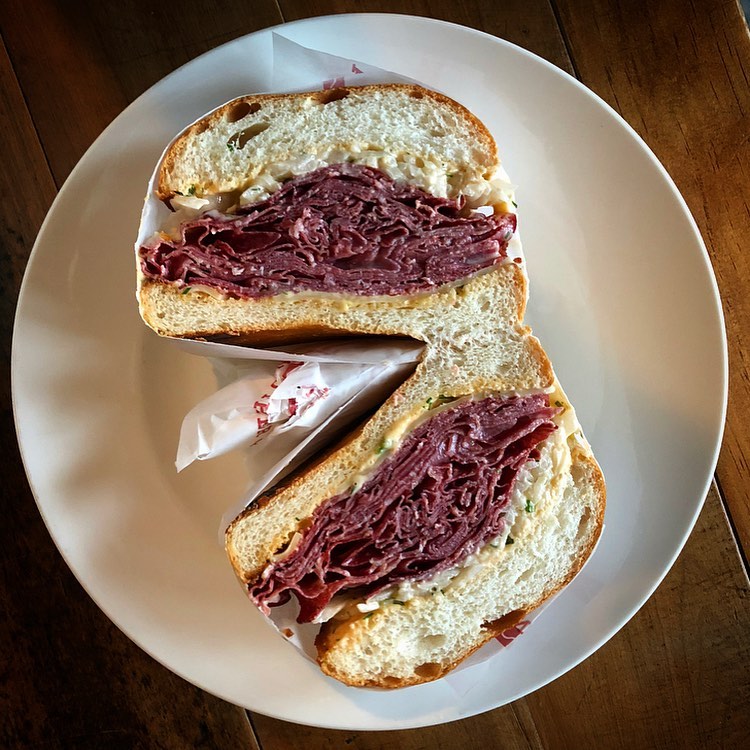 You're in luck if you're a Chippendale local. Carnivorous favourites LP's Quality Meats are doing up some pure meat magic for pick up, each day putting up a new sandwich menu on their Instagram (@lpsqualitymeats). That typically includes a top-quality breakfast muffin (with pig's head sausage, egg, cheese, and brown sauce), and a stacked smoked meat sandwich with Swiss cheese, pickled onion, and a special sauce.
Keep an eye out over on their Instagram and head along to the Chippen Street staple for pick up. Just be quick about it – pretty much everything LP's does sells out quickly so these Sydney lockdown takeaway options won't last long.
Address: 16/12 Chippen St, Chippendale
Contact: (02) 8399 0929
---
Fratelli Paradiso (Potts Point)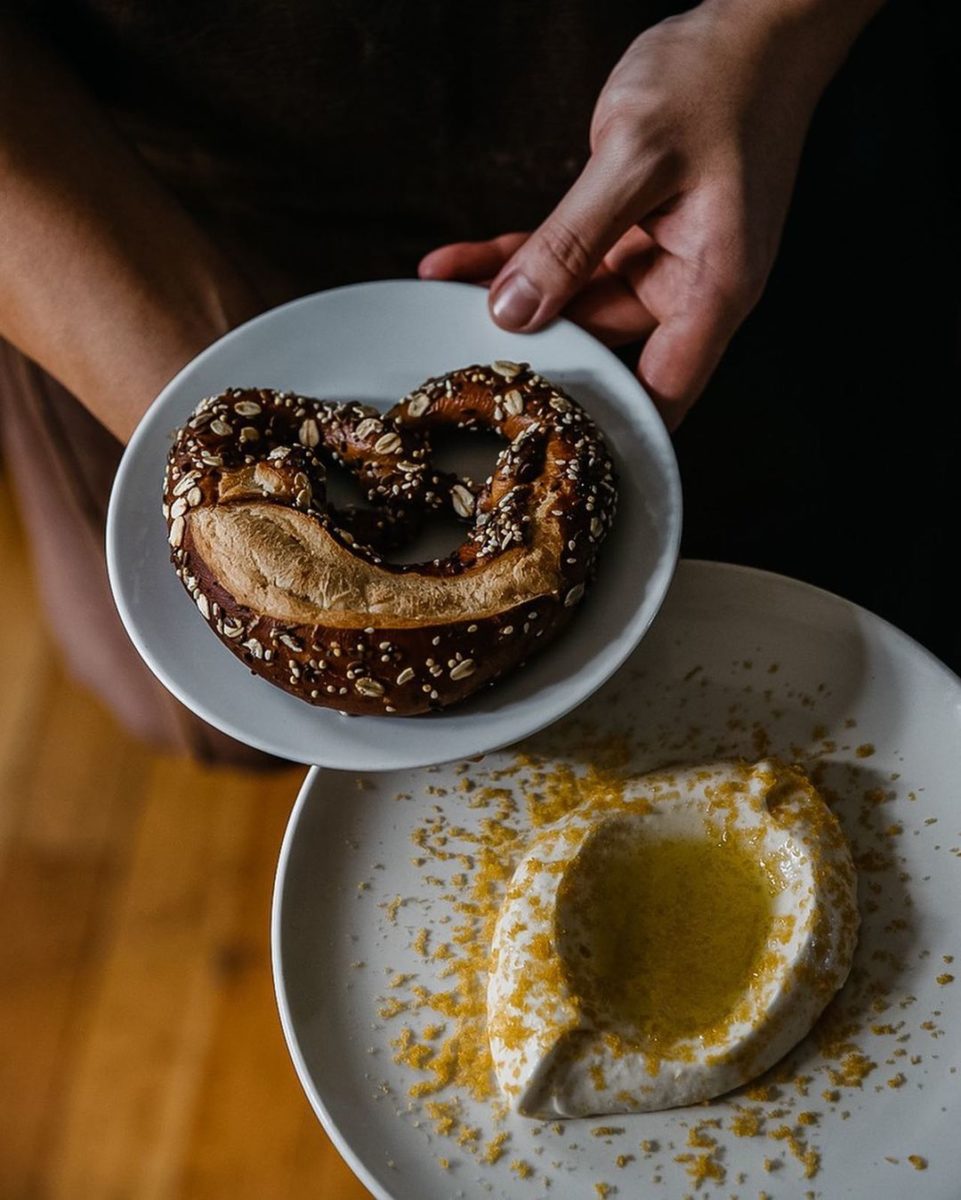 One of the best Italian restaurants in Sydney is offering up a whole heap of their menu highlights for pre-order and pick up, much to the fortune of Potts Point locals, and much to the envy of everyone else. And yes, that includes their mind-blowing pasta scampi, as well as their fried calamari, and even the pretzel with whipped roe from sister restaurant 10 William St.
---
Pilu At Freshwater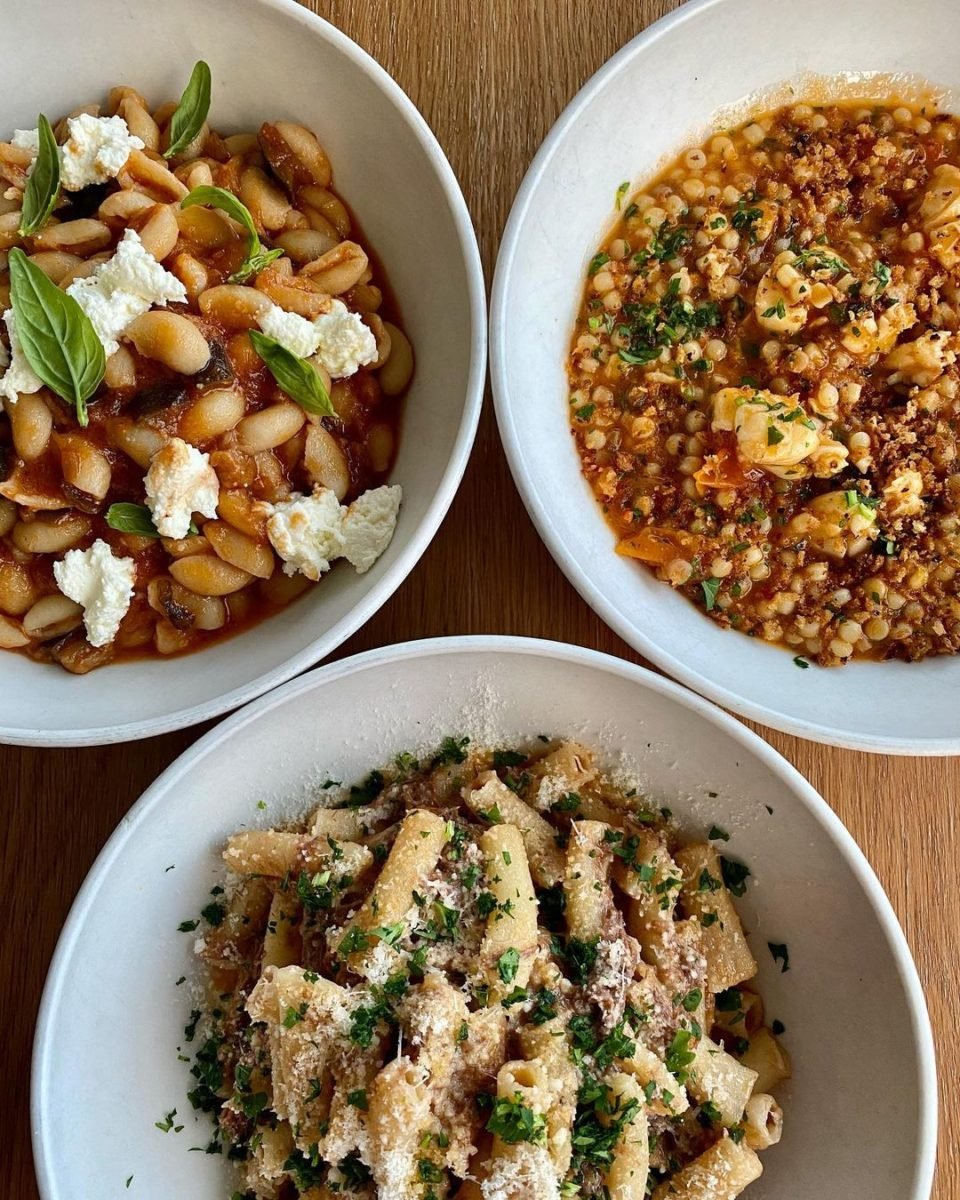 Anyone over on the Northern Beaches looking to ace their lockdown dining game should be looking to Pilu At Freshwater. The pasta legends are doing up special at-home boxes with a limited menu featuring their signature tiramisu, lasagne, various pasta dishes (fregola with Bay lobster being the top pick), wine, and bottled cocktails. You can even get some ready-to-heat beef cheeks, or pre-order and pick up a full Sunday roast spread.
Whatever you pre-order online can be picked up from Wednesday through to Sunday after 5pm each day.
Address: Moore Rd, Freshwater
Contact: (02) 9938 3331
---
Saint Peter (Paddington)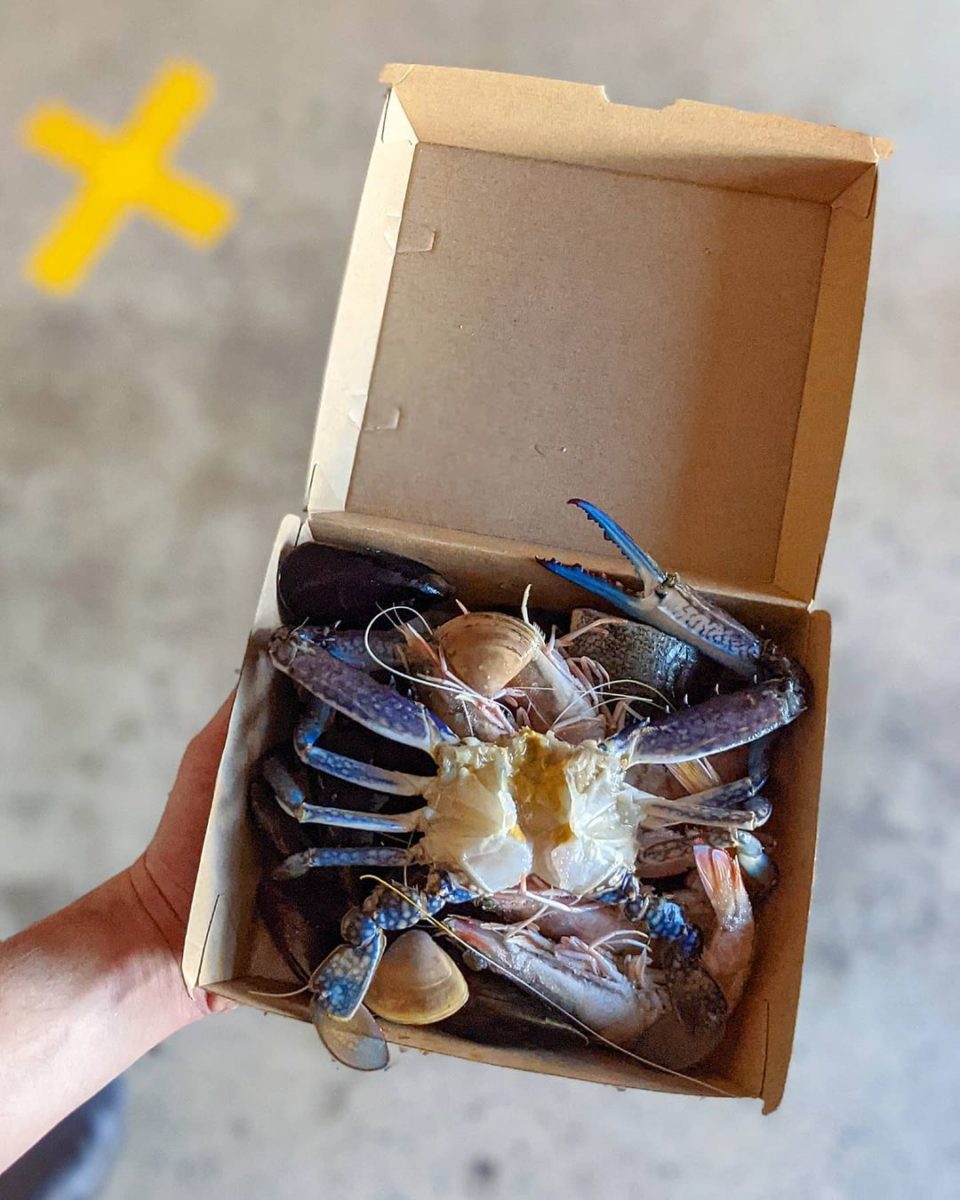 The best seafood restaurant in Sydney is doing their own version of bringing their dining experience into your home. Chef Josh Niland has put together a bunch of "at home" menus that you can pre-order for pick-up, along with some of their most popular desserts.
The Sydney lockdown takeaway menus include a Mission style swordfish burrito, yellowfin tuna mapo tofu, WA rock lobster satay, swordfish moussaka, and Mooloolaba king prawn burgers. Niland is switching up the menu each week, so best bet is to stay tuned to Saint Peter's Instagram (@saintpeterpaddo).
Address: 362 Oxford St, Paddington
Contact: (02) 8937 2530
---
Pub Life Kitchen (Ultimo/Pyrmont)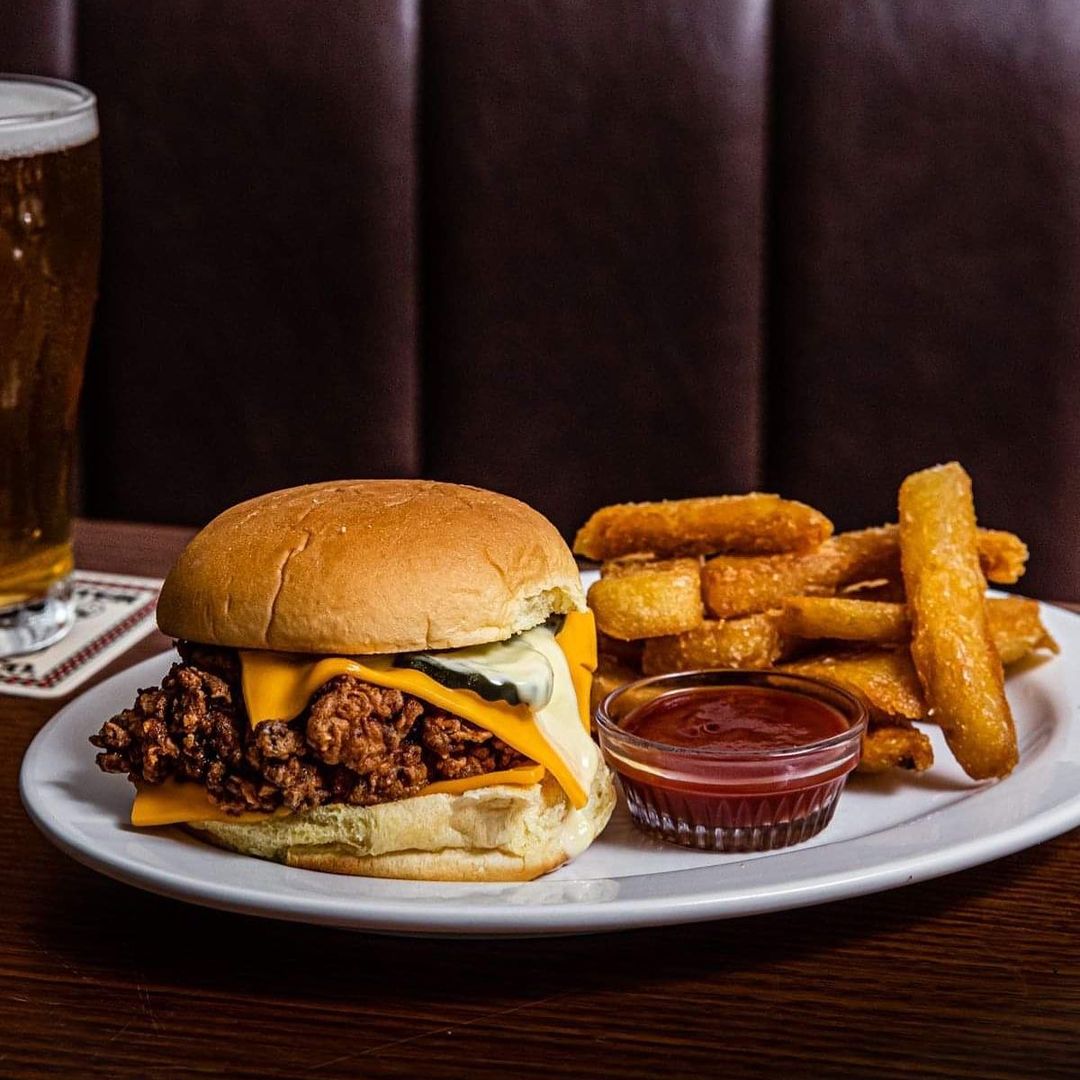 Anyone familiar with the roots of Sydney's vigorous and nationally famous burger scene knows the name Pub Life Kitchen. Many a greasy tear was shed after the business exited the Lord Wolseley Hotel back in 2017, with burger king Jovan Curic heading out west to open the excellent Superior Burger in Wakeley.
Through a combination of shitty timing and hardy resolve, the cult burger kitchen is back. PLK is now back in the habit at Lord Wolseley, and while their opening has been stunted by this latest spike in COVID-19, they aren't about to let a pandemic shut them up. You can head along and pick up their burgers from the Ultimo pub, as well as a few other pub grub classics skewed slightly to pay homage to Curic's Balkan heritage.
The Sydney lockdown takeaway menu is on Pub Life Kitchen's Instagram (@publifekitchen)
Address: 265 Bulwara Rd, Ultimo
Contact: 0484 848 400
---
Merivale At Home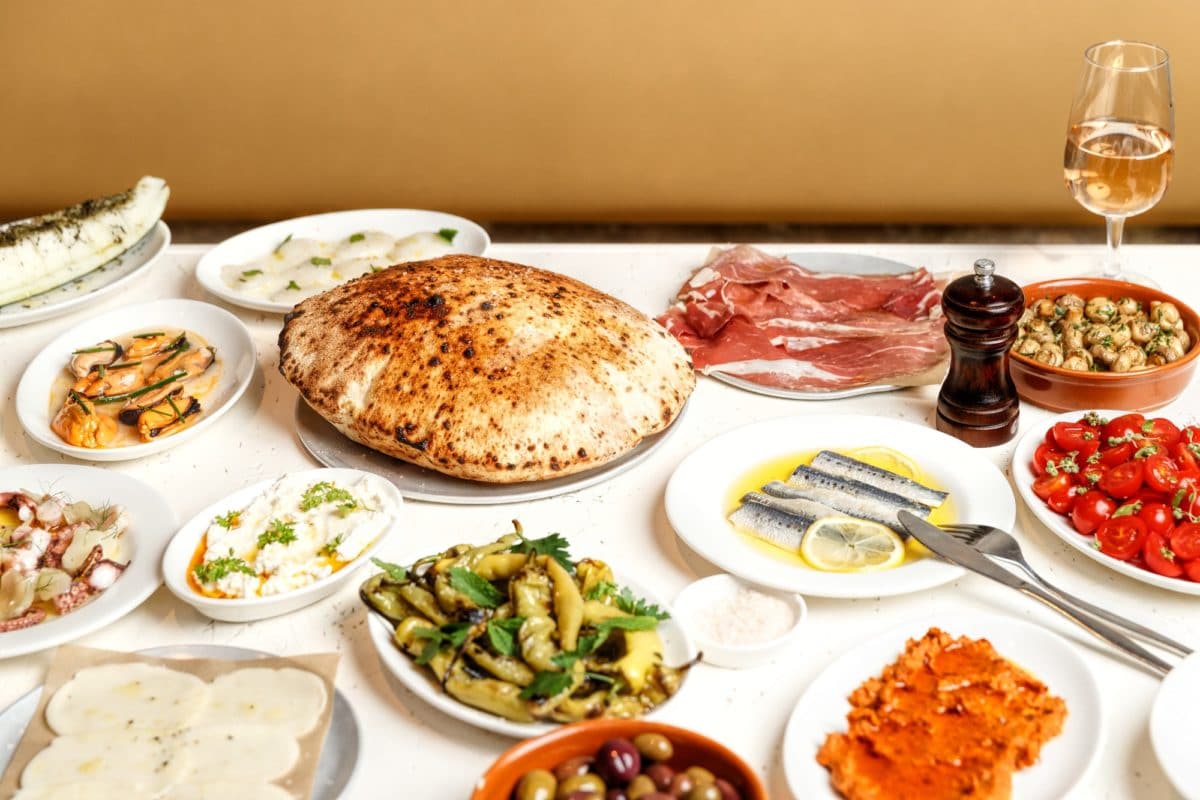 Merivale introduced their "Merivale At Home" platform last year, taking some of their best restaurants and offering a bunch of take-home menus from the likes of Totti's Bondi, Mr. Wong, Coogee Pavilion, and Queen Chow (both in Manly and Enmore). That's all back up and hammering again, with curated menus from each venue for pre-order and picking, alongside alcohol delivery and pick-up from the hospitality group's The Bottle Shop.
If you're in Bondi, grab some of that Totti's woodfired bread and small plates. If you're in Paddington, hit up The Chicken Shop for some rotisserie. If you're in Manly, walk on down to the wharf at pick-up some of those Queen Chow dumplings. Merivale at Home was a sure-shot saviour for many last year, and it's looking like it'll be another home run for the group over the next few weeks.
---
Where Else To Get Your Foodie Fix For Sydney Lockdown Takeaway
There's a bunch of other places to help give you some choice wherever you are.
If you're more inner-city, there's also Chester White, Lankan Filling Station, and Ezra doing some great pick-up options. Over in Surry Hills? Swing by Humble Bakery to pick up some of their pastries, and Bastardo for some excellent fusion Italian.
Inner west? You've got Enmore – and personal favourite – legend Stanbuli putting together at-home packs, Emma's Snack Bar doing delivery, Newtown's wildly popular Westwood Pizza selling out each day, as well as the exceptional Belly Bao doing takeout. Marrickville's hugely underrated Bazaari slinging slices of Cyprus for home-dining as well.
If your 10km radius is more Western Sydney, hit up Parramatta's Harvey's Hot Sandwiches who are doing pick-up for their massive menu. Wakeley's Superior Burger is also a top choice for anyone in the area.
Bondi locals would be wise to head along to Rocker for their pick-up options, Calita or Carbon for some of their bottomless brunch takeout options, Drake Eatery for their full menu via a takeout window, or Peppe's for vegan pasta. If you're tastes are more plant-based, go for Eden Bondi.
Those staying out Manly way could get some dumpling from Queen Chow as above, or hit up Italian restaurant Busta for some of their at-home packages, as well as the great Sunset Sabi for gyoza, sushi, and bottled cocktails.
You can also browse Chef Prep, which is a new service offering chef-prepared meals for delivery from the likes of Newtown's excellent Delhi 'O' Delhi, and Woollahra's I Maccheroni.
Where To Get Your Wines & Cocktails
You'll get your feed over the next few weeks at the above, but if you're alcohol shelf is looking a bit empty, there are quite a few spots around when that Sydney lockdown takeaway needs some drinks to get with it.
New Eveleigh zero-waste bar Re is going hard with their Covid Bottle Store, and they're highlighting top drops each day over at their Instagram. Paddington locals will want to pick up their essentials at the very well-stocked P&V Liquor, who offer same day delivery. CBD bar PS40 is bottling up some unique cocktails. And for anyone in Manly, you've got one of the city's best wine shops with Winona Wine still open.
Anyone can also head to the aforementioned Merivale At Home and browse their bottle shop for delivery, or head to QT At Home and pick out some wine (or their excellent Four Pillars gin collaboration) to pick up at QT Sydney.
---
Looking for other kitchens to support during lockdown? Check out the best new restaurants in Sydney for 2021 and see if they're offering some takeout options.