You've just walked out of Chin Chin for the 50th time; flavours of pad Thai and tom yum work their way down to the stomach while you gloat about Thai food being your favourite. Is it though? If your experience with the ridiculously versatile cuisine oscillates between cheap take away Thai, and upmarket modern Asian fusion from Chin Chin, then you've got a whole lot of learning to do when it comes to the many Thai restaurants Melbourne is made up of.
From chewy boat noodles (kuay tiew rua) served with crispy pork and Thai style fried rice, to fragrant chicken curry noodles (khao soi), there's plenty to go around when you're actually making an effort to find Melbourne's best Thai restaurants. And that's beyond the modern Thai of Chin Chin, and complex spices of Longrain (although there's plenty of room for those too).
Don't bother to search for the more out-there flavours of Thai street food like you would in Bangkok (we're talking raw beef with uncooked blood, tadpoles, duck embryos – balut – and deep-fried tarantulas), but take note of the following Melbourne Thai restaurants if you want to venture through the quintessential flavours of the incredibly diverse Asian country.
---
---
If nothing else, it pays to be that all-knowing man-about-town with reliable restaurant recommendations flying as fast as a tuk tuk in Thonglor (that's a joke, they don't fly fast – the traffic there is fucking horrendous).
Our Favourite Thai Restaurants In Melbourne
---
Chin Chin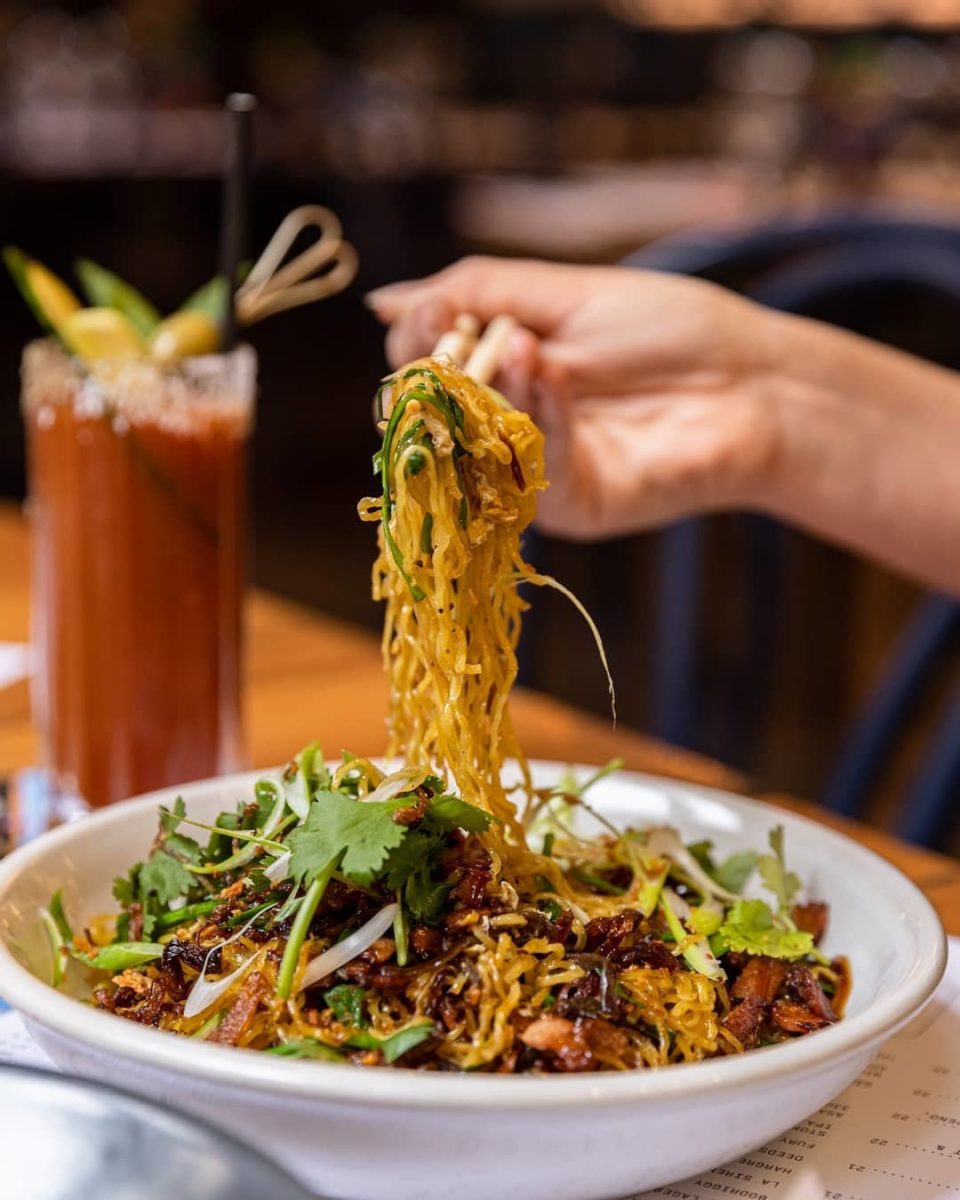 Alright, let's get this one out of the way first. Chin Chin is largely responsible for how dominant Lucas Group has become for the city's dining scene, quickly shooting through as one of Melbourne's most popular restaurants and, more often than not, earning that solid reputation for good, reliable meal.
Located in the heart of the CBD, at 125 Flinders Lane, the kitchen takes a more playful approach to fresh Thai food, but still sticks close enough to authentic dishes while it mashes up some other tastes of South-East Asian countries.
There is plenty that's good on the menu, including the barbequed cauliflower with curry spiced coconut cream; massaman curry of coconut with braised beef and kipfler potatoes; chilli salt chicken wings with sweet fish sauce and lime; and braised wagyu beef pad suew with gai lan, rice noodles, and crispy shallots.
It's a bit pricier than your standard take-out pad Thai, but the difference is worth it. It's still one of the best Thai restaurants in the CBD.
Address: 125 Flinders Lane, Melbourne
Contact: (03) 8663 2000
Opening Hours: Monday – Sunday (11am – 12am)
---
Jinda Thai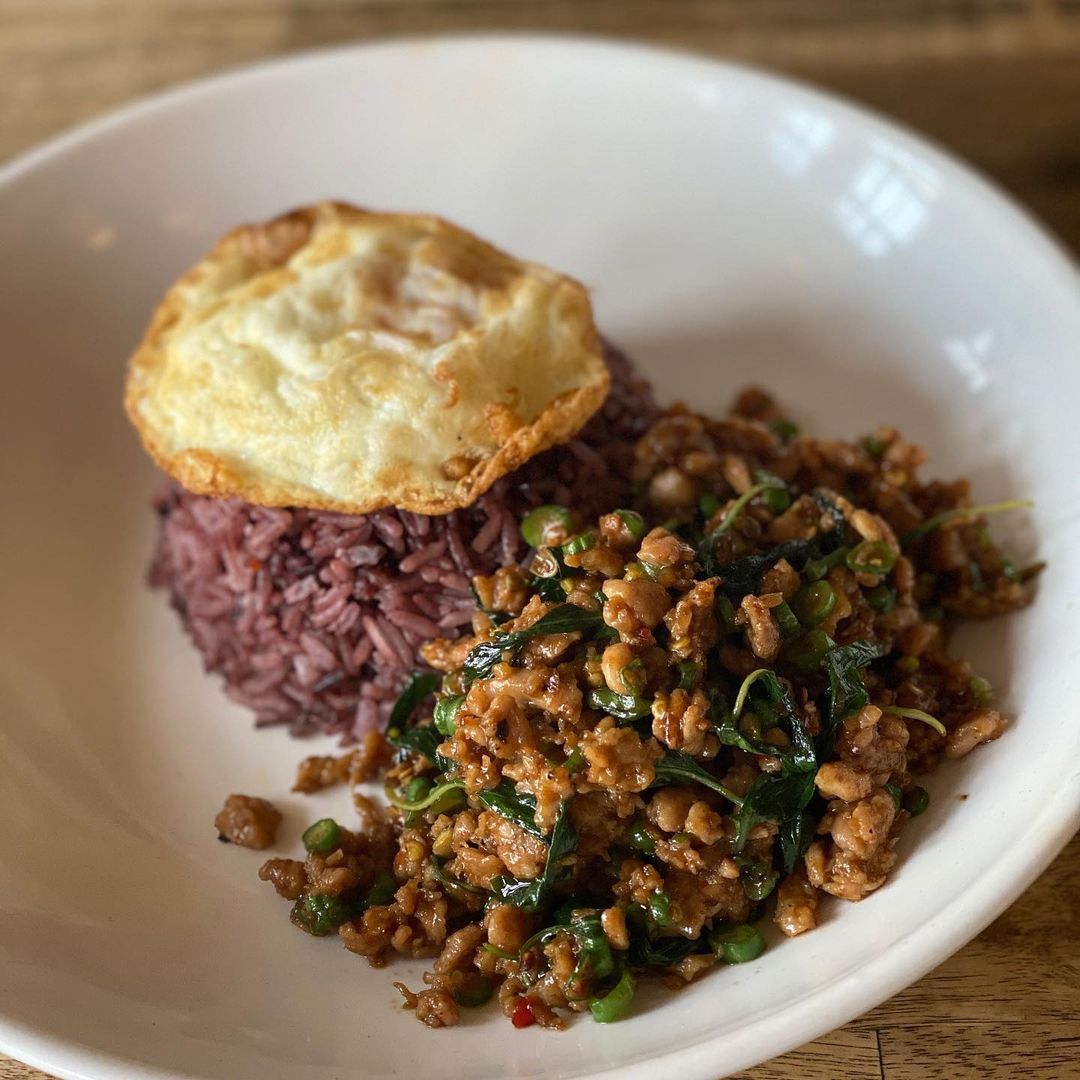 Jinda Thai in Abbotsford is of the cheap and cheerful variety – very few dishes on the menu are over $20. But rest assured, pretty much anything at this restaurant will scratch that never-healing itch for authentic Thai food.
---
---
Open the menu and the signature Jinda Thai omelette with crab meat should be the first order you shoot off straight to the chef, followed by a mixture of spicy fish dishes (best with homemade nam jim or the sweet, sweet tang of tamarind sauce) and Asian style stir fry. Wrap up with some coconut ice cream and you're set.
You won't find many dishes that differentiate the Jinda Thai menu from most of the other best Thai restaurants in Melbourne, but the irresistible pull of consistency, flavour, and fresh hawker style food is what keeps Melbourne locals coming back to this house of heat and fresh flavours.
Hot tip: Beers at this restaurant are dirt cheap, and its only $3 per head of you want to BYO.
Address: 1/7 Ferguson Street, Abbotsford
Contact: (03) 9419 5899
Opening Hours: Thursday – Tuesday (11:30am – 3:30pm, 4:30pm – 10pm)
---
Longrain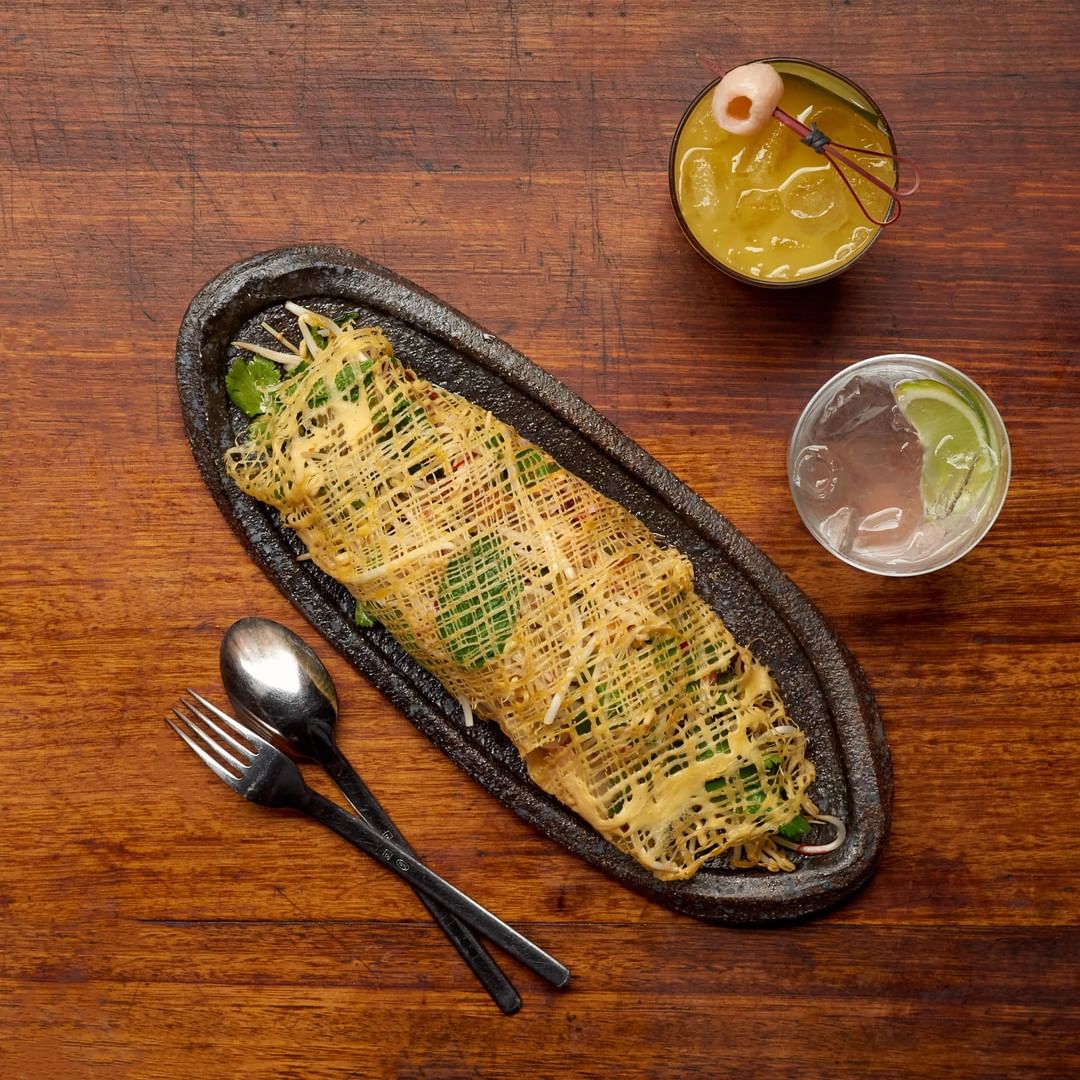 Although the legendary Longrain in Sydney's Surry Hills may be no more, you can still head on over the 44 Little Bourke Street and get a taste of what has always been one of Australia's most vibrant contemporary Thai restaurants, and without any doubt one of Melbourne's best for modern takes on traditional Thai cuisine, and fresh cocktails to match.
While grabbing some cocktails from the bar here is as popular as the food, it's the chef that's your best friend. The kitchen is bustling as it pumps out dishes like crispy chicken with coconut, Vietnamese mint, and pickled green chilli; dry red curry of kangaroo with Thai eggplant, baby corn, and green pepper; the essential green papaya salad (a favourite in Thailand) with snake beans and tomatoes; and crisp whole fish with tamarind, roasted rice, and lime.
Fresh is the focus when you're ordering a meal at Longrain, with everything – even the cocktails – dictated entirely by what fresh produce is available during that season. So expect the menu to change regularly, but don't expect the consistency, depth of flavour, and legendary heat to fade anytime soon.
Address: 44 Little Bourke Street, Melbourne
Contact: (03) 9653 1600
Opening Hours: Monday – Thursday (5:30pm – 10pm); Friday (12pm – 3pm, 5pm – 11pm)
---
---
---
DoDee Paidang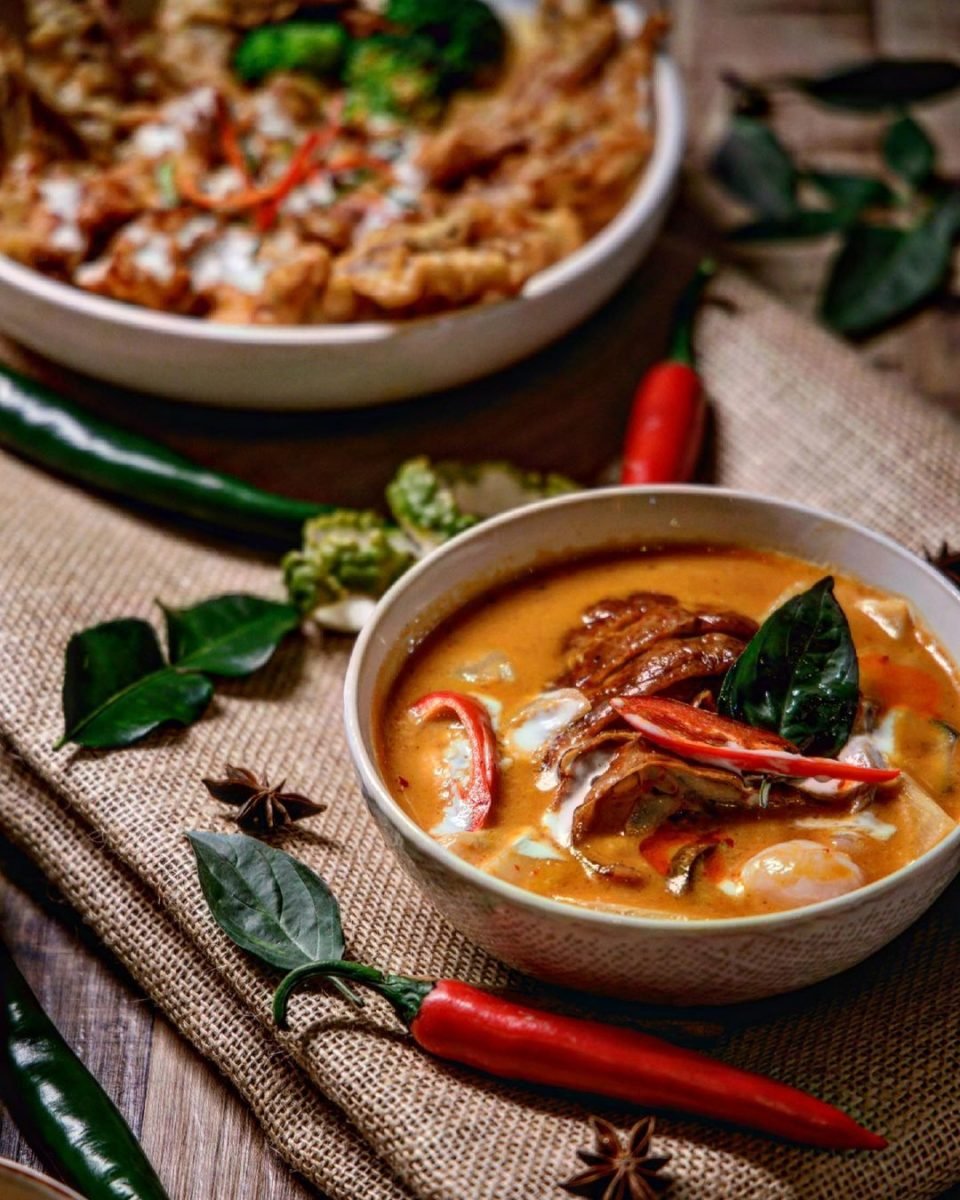 It may have originated in Sydney, but DoDee Paidang was perfected in Melbourne. Much like Jinda Thai, DoDee Paidang is all about that authentic Thai street food, prepared exceptionally well and best experienced when you've picked a mix of flavours from the menu.
With two venues – one on Swanston Street and one on Little Collins – the Thai restaurant and bar is always at their best when you're ordering up their Tom yum noodle bowls. Tom yum noodles with pepper pork, seafood, or BBQ pork always being the best options, along with a bunch of side dishes and Thai style drinks.
Whether you choose the Swanston Street or Little Collins venue, there's little doubt that you've stumbled across one of the best Thai restaurants in Melbourne.
Address: Basement/353 Little Collins Street, Melbourne
Contact: (03) 9602 4968
Opening Hours: Monday – Friday (12pm – 2:45pm, 5pm – 9:30pm); Friday (2pm – 2:45pm, 5pm – 11:30pm); Saturday (12pm – 11:30pm); Sunday (12pm – 9:30pm)
---
Nana Mookata Thai BBQ & Hotpot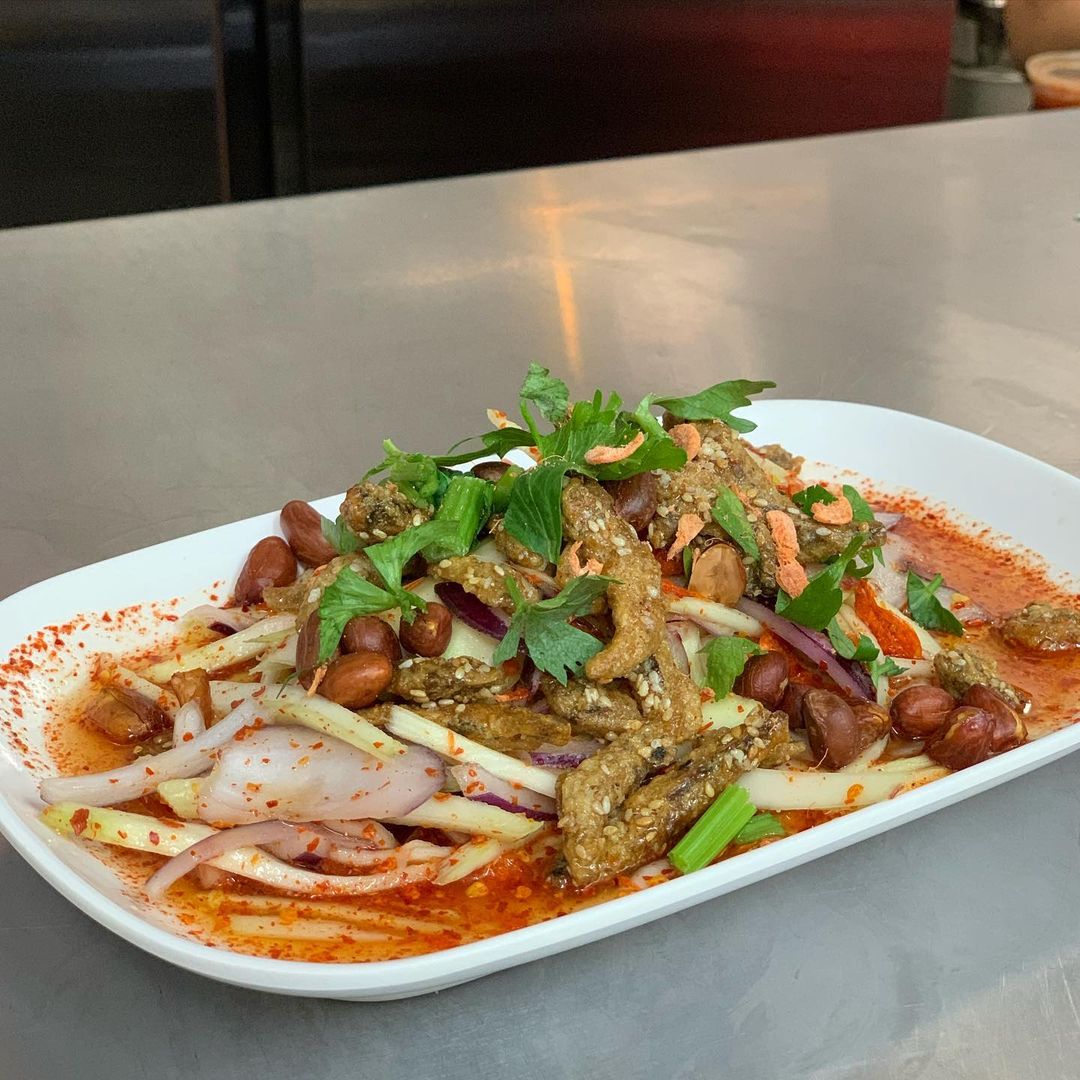 The most knowledgeable Melbourne-based food journalist I know (and I know at least 6), Sofia Levin of Seasoned Traveller, told me that if she had to direct people to just one of Melbourne's best Thai restaurants, it'd be Nana Thai. The "restaurant" only opened early 2020, just before COVID struck, but this hawker style stall used to be a pop-up of sorts at nearby Soi 38.
Located in Melbourne's CBD, Nana Mookata was the first to showcase this vigorous, energetic Thai dining hawker experience to the city. Ever since, it's remained a dominant force for people wanting a delicious reminder of the street food style, roadside dining so definitive of Thailand – easily muscling out the more modern Thai restaurants when it comes to late night dining in Melbourne CBD.
Almost everything in on the menu of this magnetic, red-stooled hawker is centred around the Mookata, which is a grill used to both barbecuing meat – some Korean BBQ restaurants use it too – and boiling soup. Fork out an easy $35, split between two, and you'll get a set of various seafood, vegetables and more for you to work up these delicious flavours. Just don't forget the raw prawn salad.
Address: 169 Bourke Street, Melbourne
Contact: 0452 645 165
Opening Hours: Monday – Sunday (5:30pm – 1am)
---
---
RELATED: A Definitive Guide To The Best Fried Chicken In Melbourne
---
Soi 38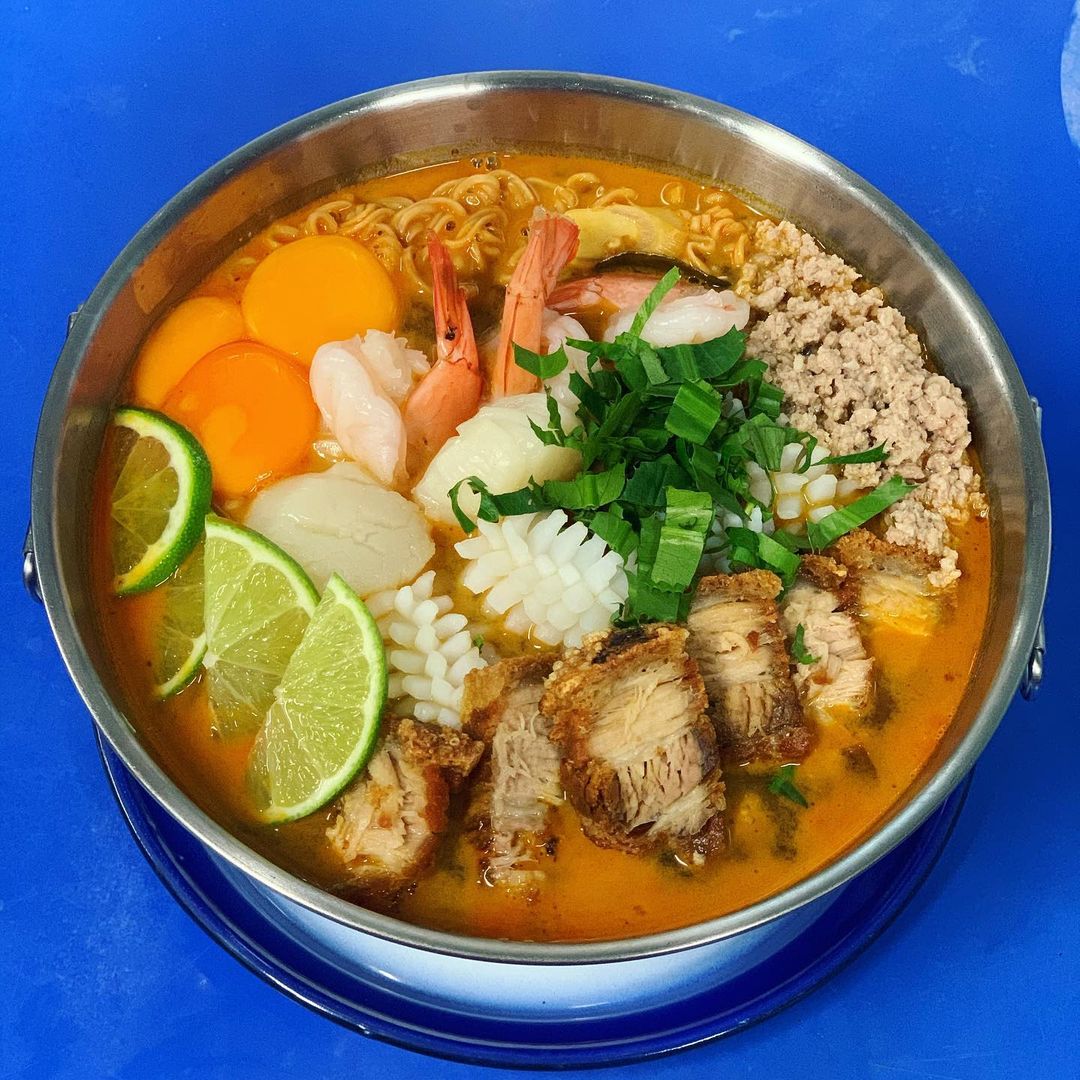 You'd be hard-pressed asking around Melbourne's Thai community for recommendations on the cuisine, without being directed straight to Soi 38. As one of the most popular Thai restaurants in Melbourne, the CBD favourite almost always requires queuing up, but patience is certainly rewarded with spicy, delicious flavours that speak highly of Melbourne's impeccable range of authentic Thai cuisine.
A bastion of Bangkok street food, you can get all the dishes you'd want at this popular restaurant, from perfectly prepared green papaya salad and Thai style ceviche, to more adventurous fare like deep fried pork intestines. Never overlook one of the best street food essentials in Bangkok either – moo ping (grilled pork skewers).
Address: 38 Mcilwraith Place, Melbourne
Contact: 0403 547 144
Opening Hours: Monday – Saturday (11am – 3pm, 5pm – 11pm); Sunday (5pm – 11pm)
---
Son In Law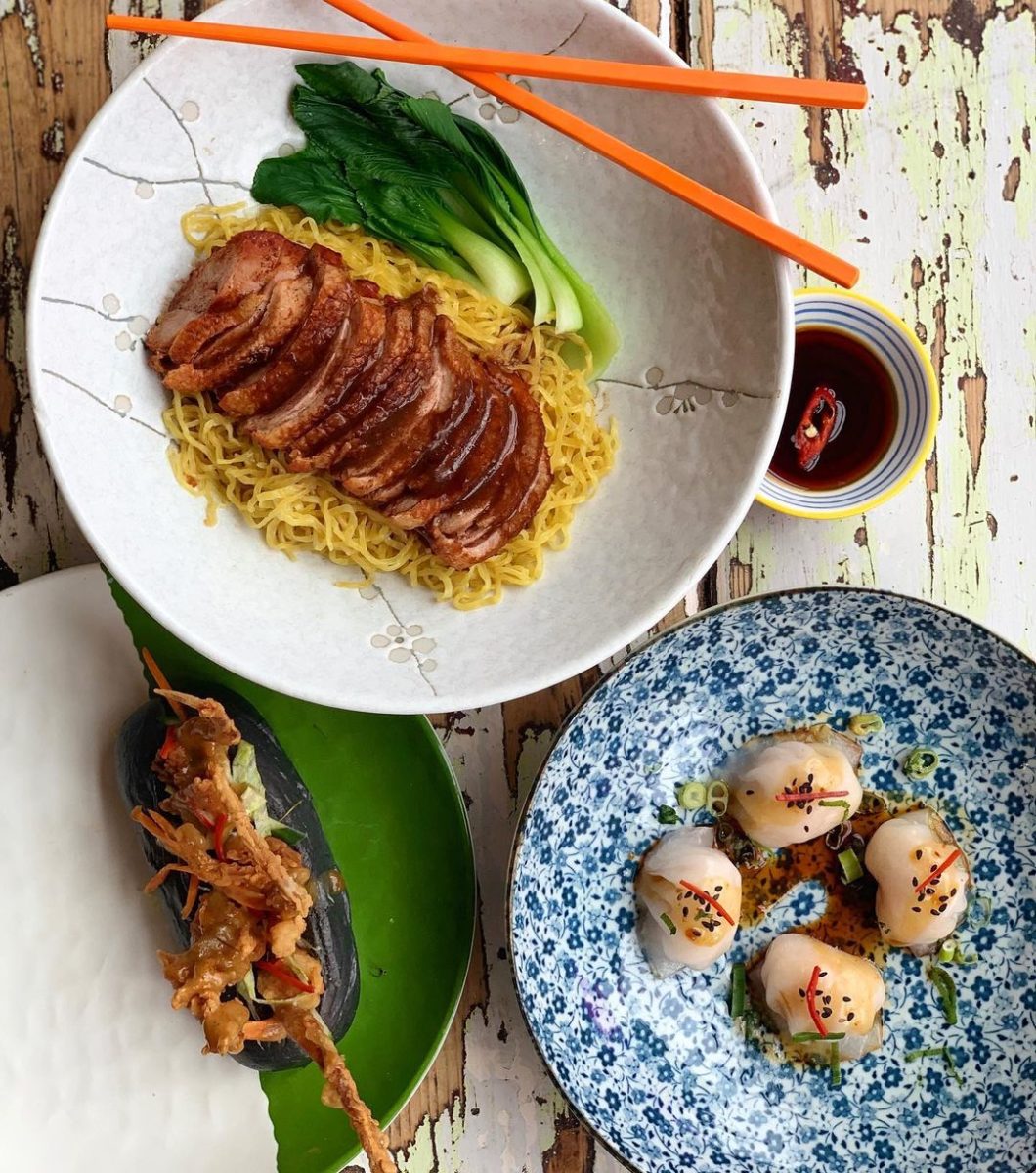 End your admirable search for something beyond pad Thai at one of the more modern Thai restaurants in Melbourne, Son In Law.
This Collingwood hotspot – named after traditional Thai dish son-in-law eggs – can give Chin Chin a run for their money in terms of playful design. On any given night, the bright, vibrant atmosphere is complemented by energetic wait staff, who dash back and forth from the kitchen with dishes like those aforementioned son in law eggs, with sweet tamarind, chilli, and fried shallots, and spicy deep fried chicken wings with nam jim.
Their approach seems to be taking authentic, studiously traditional Thai cuisine and adding smart twists here and there, playing to the tastes of Melbourne but still staying deeply rooted in the distinct flavours of Thailand.
That's why everything at this modern Thai restaurant is worth trying, from standards like the pad Thai and tom yum soup, through to spicy fried hokkien noodles, and the standard order of fried rice. Consider it the happy medium between the sweeping modernity of Longrain and the traditional delicious flavours of Soi 38.
---
---
Address: 56 Johnston Street, Collingwood
Contact: (03) 9410 0399
Opening Hours: Monday – Friday (5:30pm – 11pm); Saturday – Sunday (12pm – 4pm)
---
Isan Soul Thai Street Food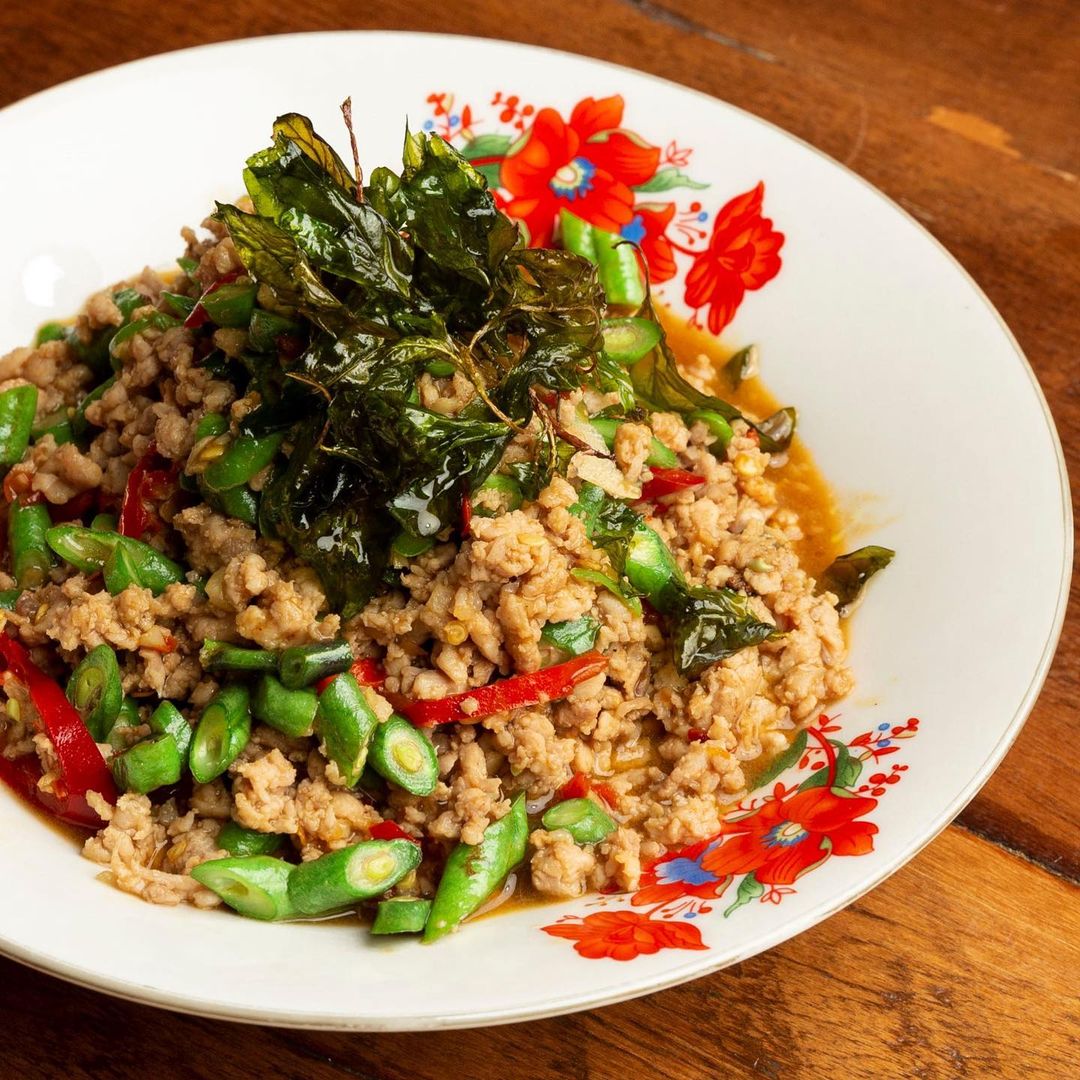 The décor built of heady references to Bangkok, that aromatic waft from the kitchen pulling people in from Bourke Street, the pops of vibrant flavours instantly transporting you to Thailand.
Yeah, Isan Soul Thai Street Food is most definitely a no-brainer for those after a Thai restaurant with a no-fuss authentic approach. One that's that's perfectly captured what it's like to head off on a culinary sojourn around the famed Asian country, from Melbourne.
Bangkok wings (crispy chicken spare ribs) should be the first order, but from there it's a free for all depending on whether prefer sweet or heat. Some black sticky rice for the table goes a long way at this restaurant, as does a soul-warming bowl of braised beef soup with flat noodles, Thai pork sausage fried rice, and that heat bomb of prikking crispy pork with dried red chilli paste.
Address: 98 Bourke Street, Melbourne
Contact: (03) 9654 0606
Opening Hours: Monday – Sunday (4:30pm – 10pm)
---
Thai Thani Kitchen & Bar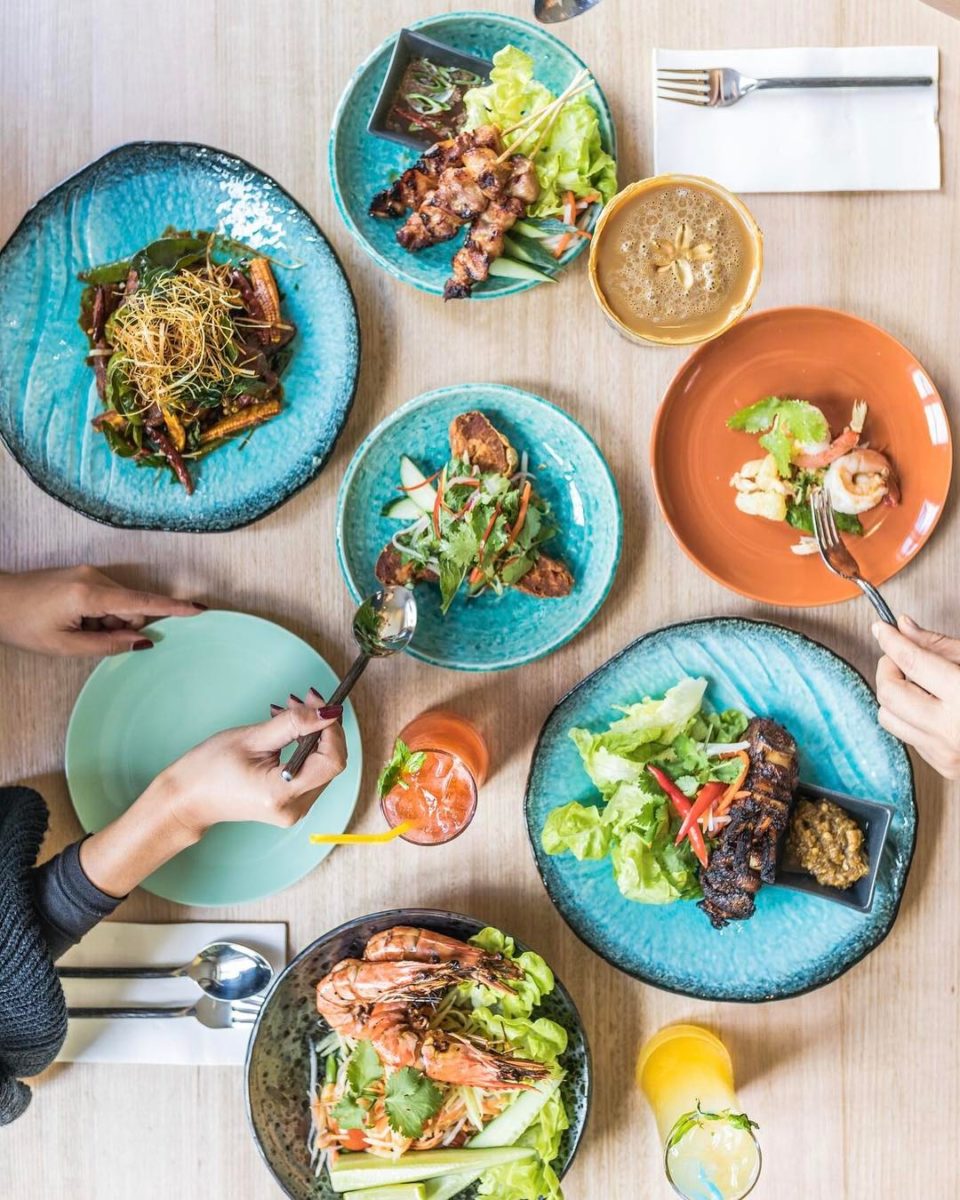 Fitzroy isn't about to be shunted for the conversation when it comes to Melbourne's best Thai restaurants. The suburb, which claims just about the best of every type of cuisine in Melbourne, is well positioned for lovers of Thai, thanks to Thai Thani Kitchen & Bar.
The menu features just about everything you could possibly want from a traditional Thai restaurant, largely favourite the East and South Thailand regions with various curries, grill dishes, and hawker favourites.
And while the flavours dart all over the country, if you want to zone in on of the best authentic dining, make sure your meal has, at least, some of the delicious grilled king prawn and squid plate, which is served with green chilli nam jim, and the hearty salmon choo chee curry with steamed green vegetables, coconut cream, and lime leaf.
---
---
Address: 293 Brunswick Street, Fitzroy
Contact: (03) 9417 7416
Opening Hours: Monday – Thursday (11am – 3pm, 5pm – 10pm); Friday (11am – 3pm, 5pm – 10:30pm); Saturday (12pm – 10:30pm); Sunday (12pm – 10pm)
---
Me Dee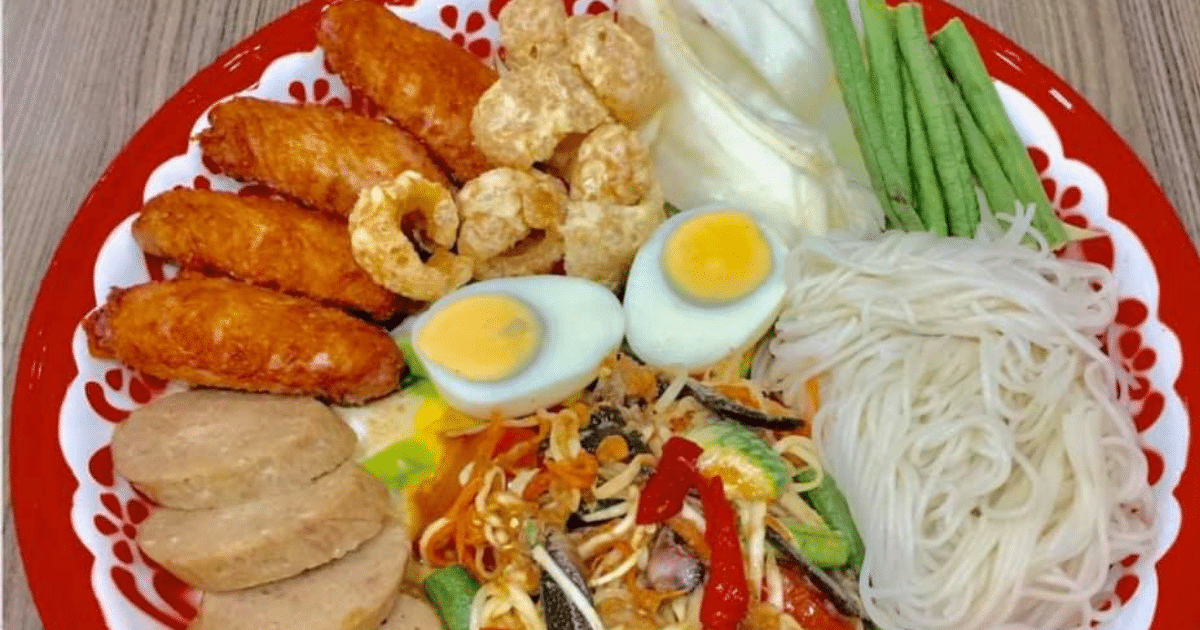 It's not all about the cheap-as-chips boat noodles at this food court favourite. Anyone passionate about their Asian food would tell you that a good stall will trump a sit-down restaurant almost any day of the week, and Me Dee embodies that unfailing dictum with absolute perfection. You can find it inside the Paramount Centre food court near the CBD.
It's the place you go when you're on a student's budget but still want fresh flavours that go far beyond what you'd expect from just any Thai restaurant in Melbourne.
The menu is full of low price, high quality dishes like North East style pork noodle soup, oyster omelettes, green curry with fish balls, and deep fried tilapia served with rice.
Address: Shop 2/108 Bourke Street, Melbourne
Contact: (03) 9973 3498
Opening Hours: Monday – Sunday (11am – 8pm)
---
Thai Tide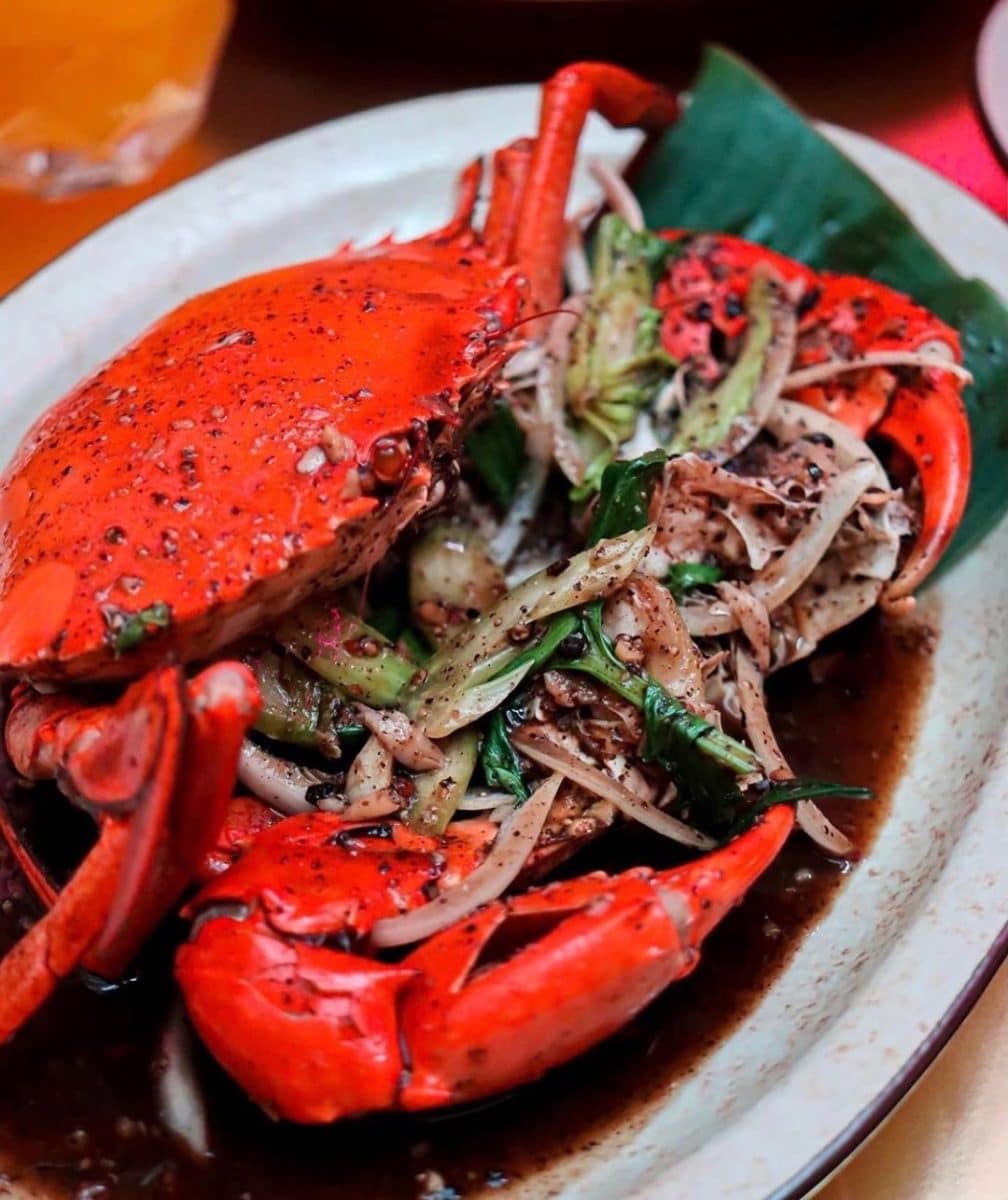 Don't just do as everyone else does and order just the mud crab in Thai yellow curry, to really breathe in the full spirit of Thai Tide you'll need a bigger appetite. And the bigger the option, the stronger the taste.
Much like neighbour Nana Thai, this two-storey house on Bourke Street fills this part Melbourne CBD with the unmistakable layered aromas of densely packed, moreish Thai food. Go ahead and get the spicy larb gai and some saucy moo ping, but also go ahead and order up a $35 Som Tum Tard platter, which is an entire feast of Issan style favourites like fresh papaya salad with crushed peanuts, grilled marinated pork neck, grilled pork balls, vermicelli noodles, and various vegetables – it's perfectly emblematic of the North-East region of Thailand.
Address: 171 Bourke Street, Melbourne
Contact: (03) 9650 7987
Opening Hours: Monday – Thursday (12pm – 3pm, 5pm – 10pm); Friday – Sunday (12pm – 10pm)
---
Feel like something else? Try finding the best pizza in Melbourne, the best pubs in Melbourne, or check out the best new restaurants in Melbourne.
Not in Melbourne? Check out the best Thai restaurants in Sydney.