With the Sydney food scene fast approaching the stratospheric heights of Melbourne, we thought it'd be a good idea to stuff ourselves silly and try to sample 6 of the best pizzas in Sydney. Here goes nothing.
Am I going to go as far as saying the best pizza I've ever had? Fair, I haven't been to Italy in a while but three appearances in one week is a solid effort. Excessive? Possibly, but hit up the Prosciutto and you'll see why. The pizzas rise for a good 48 hours before heading to the wood-fired brick pizza oven. The classic Neapolitan way.
This place is a little different to your standard pizza joint. Controversial, it's vegan. You've probably just read that and written it off, but we urge you not to as you wouldn't even know. It turns out, pizza without mozzarella is still as tasty. It comes as no surprise that something like this is found in the heart of Newtown. Probably best going elsewhere if your usual order is the "meat supreme".
---
---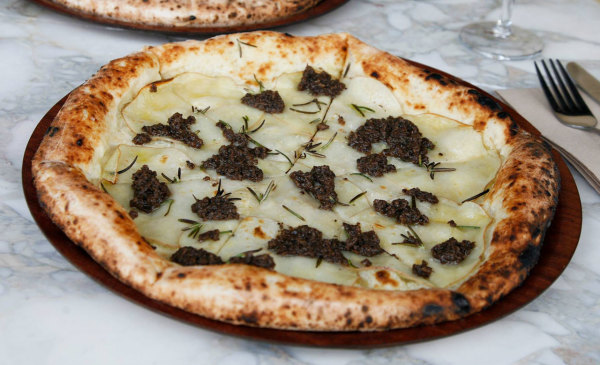 You've probably walked passed this Surry Hills joint hundreds of times during the day and thought nothing of it. But by night time, things start to kick off and queues form thick and fast. The Margheritas are done to perfection but if you are looking for something more serious, hit up the Il Capitano. Truffle oil, goat's cheese, mushrooms and pork and fennel sausage. Boom. It gets better, this place is BYO.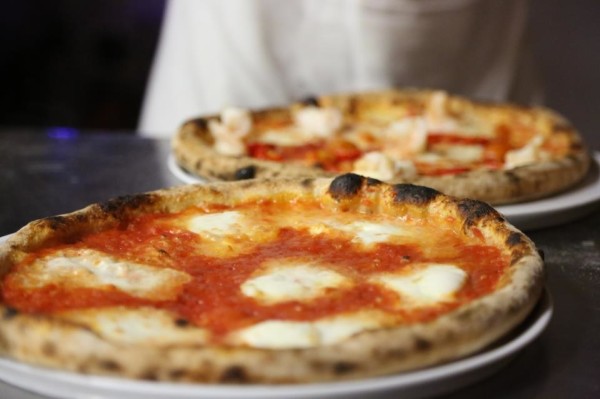 If you haven't been to The Dolphin since its makeover, then where are you even going for your aprés work drinks? The pizzas are slightly on the pricier side ($20+) but really, it's more about the vibe. Sort yourself out with the 'Salumi Anton' – Ham, pancetta, smoked pineapple, mozzarella & rocket. Because rocket on pizza counts as a salad right? #healthiswealth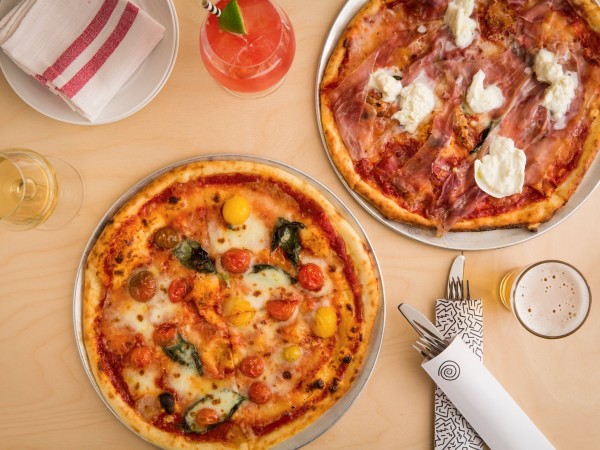 Some of you may question my judgment that MAD pizza makes the cut. With 4 joints around Sydney, it's verging on a chain. Not quite a Maccy D's but maybe one day. It's the exotic topping combinations which keep the fans (AKA me) coming back for more. Wouldn't dream of putting bacon, pineapple and Piri Piri sauce together…but on pizza, it's a whole new story.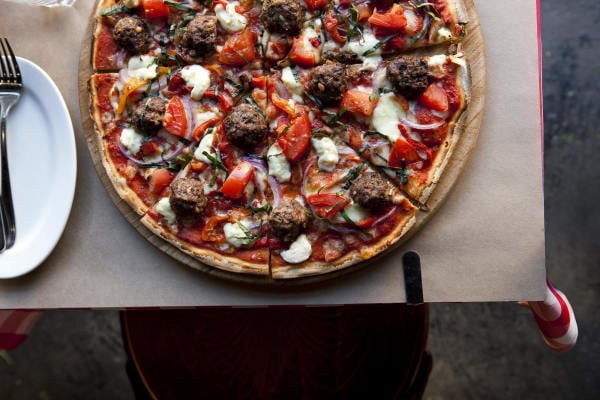 These guys don't just specialise in Pizza, they specialise in anything Italian. The lasagne and tiramisu really give the 'Tartufo & Salsiccia' pizza a run for its money. Head to the terraced house on a Wednesday night for live music and an ice cold Peroni. If you are feeling extra lazy, they deliver, so you don't even need to leave the house.