Every year, almost without fail, Easter manages to sneak up on us. But don't get left behind this year – fight back. Reclaim the long weekend for yourself like the battle hardened piss-head you are. The weapon of choice on this occasion? These Easter Bunny Espresso Martini packs, now delivering straight to your door.
Brought to you by Cocktail Porter, these boozy innovators have done exactly what it sounds like: taken the iconic Lindt chocolate gold bunny and given us everything we need to inject it with an espresso martini. Ingredients include Ciroc Vodka, cold drip coffee and coffee liquor, and yes, a classic Lindt chocolate bunny to be served in. The only catch is you'll have to mix it yourself.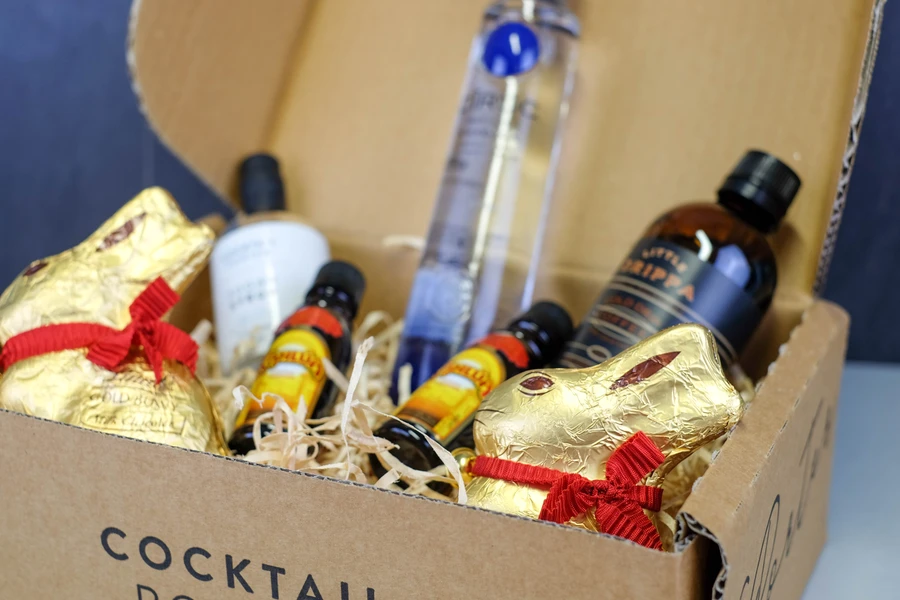 I don't care if you're not a fan of chocolate, and I don't care if you're not a fan of espresso martinis. Because on Easter, we all must undertake the Lord's work. Getting absolutely mortal on Friday, remaining comatose Saturday, only to be resurrected Sunday… just in time for Monday kick-ons. This is the bender opportunity of calendar year – and COVID-19 be damned – we're going full force.
---
---
The Cocktail Porter Easter Bunny Espresso Martini packs serve approximately two people and retails for $79.95. Order have already closed for Melbourne, with Sydney orders closing at midnight tonight (Wednesday, April 8th).
Find out more over at cocktailporter.com.au.