Let's face facts. It hasn't been the easiest of rides lately. Endless rain… stock market(s) cratering… interest rates through the roof… COVID-19's nasty comeback… whatever fresh international conflicts are threatening to break the peace. But the one thing you can always count on? The sweet – albeit temporary – relief provided by the snap of a KitKat wafer alongside the comforting taste of Milo being poured down your gullet.
Which is why all the weary and worn-out battlers out there will (probably) be glad to hear about a certain god-tier choccie release that's hitting Aussie shelves.
"We're beyond thrilled and proud to announce KitKat's biggest ever collaboration: KitKat packed with Milo," revealed Joyce Tan, Nestlé Head of Marketing (Confectionery).
---
---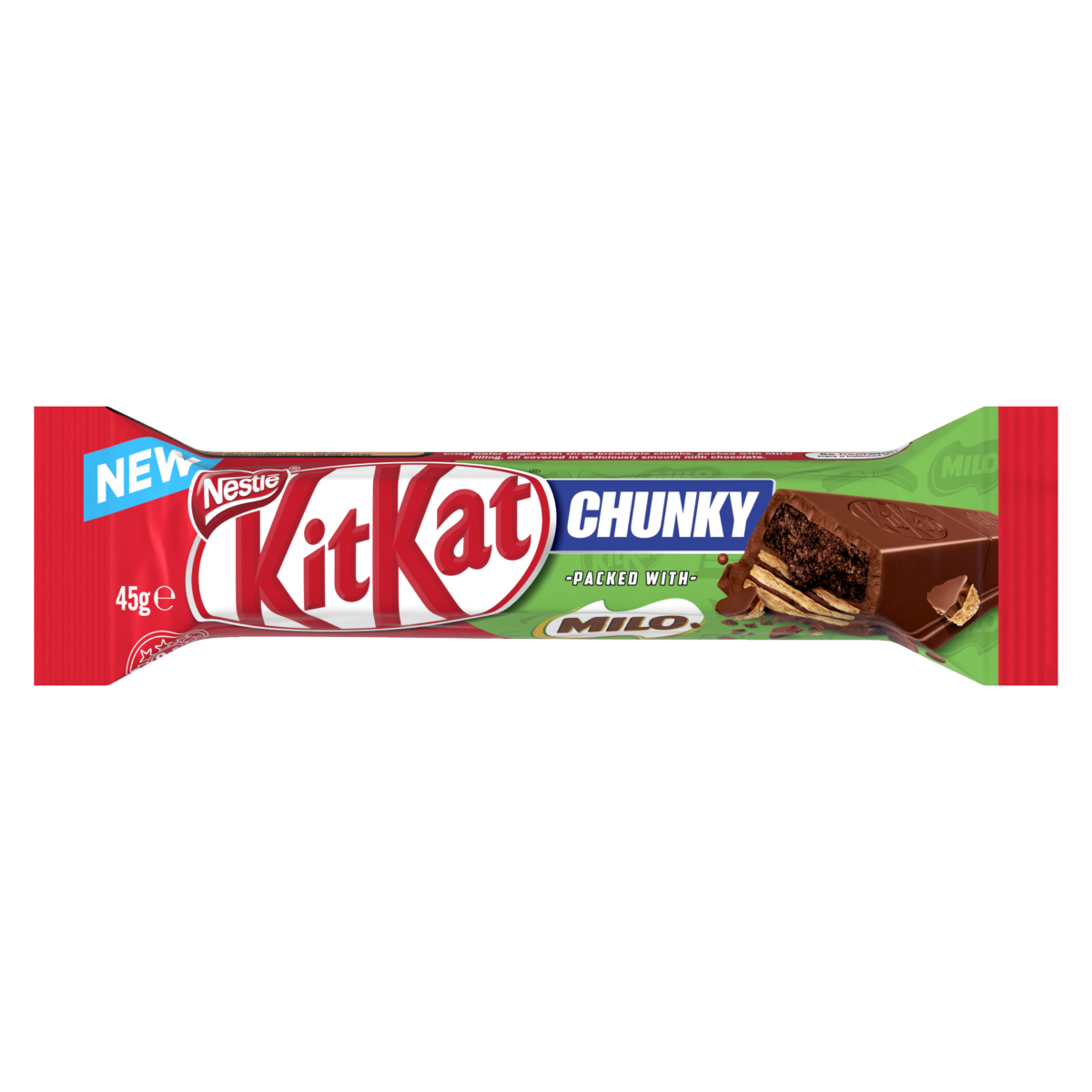 "We know KitKat lovers are passionate about how they eat their KitKat and similarly, Milo fans have unique ways of enjoying their hot or cold Milo. So now, we can't wait to see how Aussies enjoy their KitKat packed with Milo!"
The KitKat x Milo collaboration will be available later this month in three forms: KitKat packed with MILO Block ($5.00), KitKat packed with MILO Bar ($2.00), and KitKat Chunky packed with MILO ($2.00).
Eager beavers can hit the link below to pre-order now.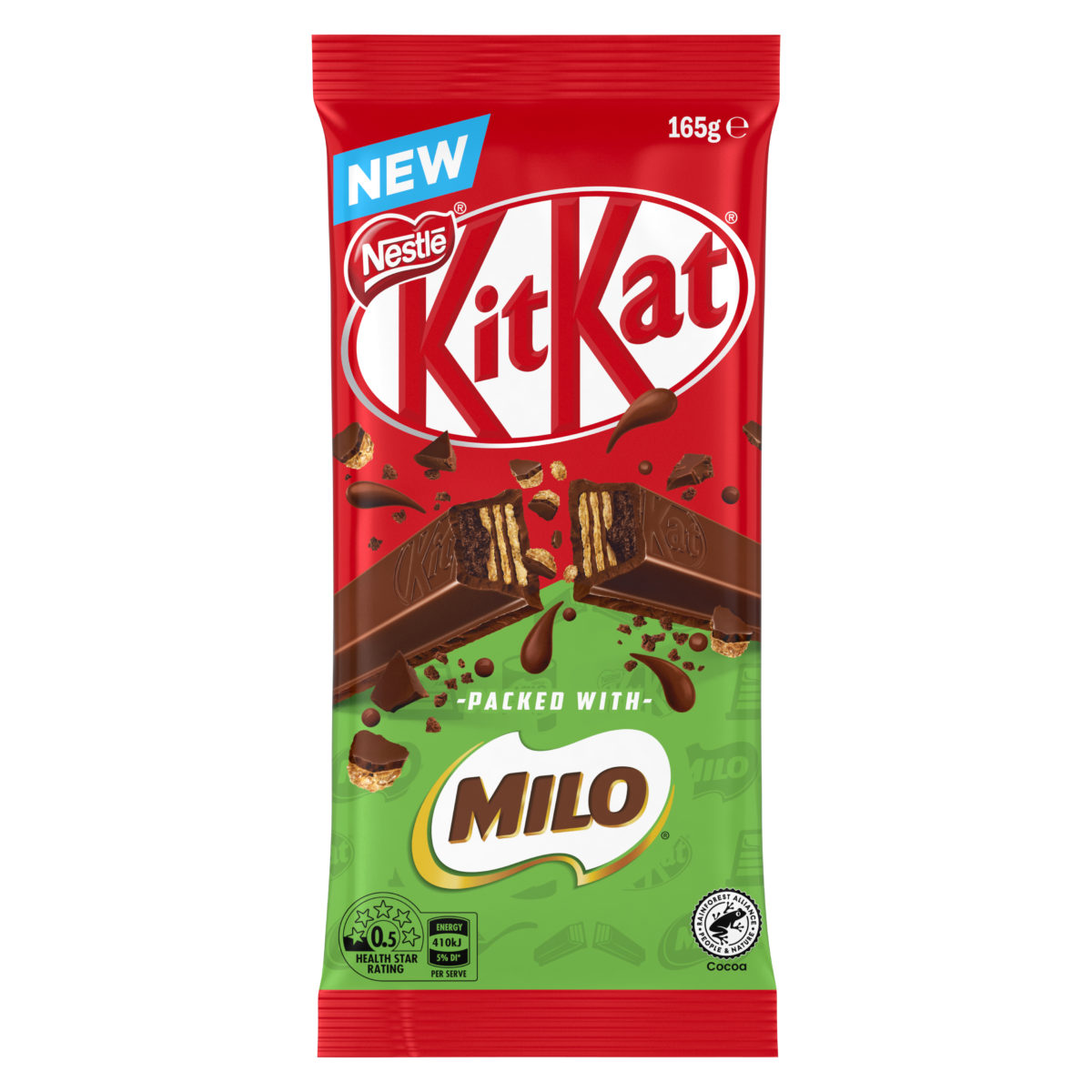 ---
While you're here, check out BH's power ranking of Aussie lunchbox snacks from the 90s.