Forget what you think you know about Michelin star restaurants. As esteemed as the honour is, sometimes you don't need to be elaborate with pretension. As acclaimed as the accolade is, sometimes high-end quality doesn't have to cost a high-end price. And this is exactly what you could experience at the Melbourne opening of Hawker Chan.
From humble beginnings, this former Singapore food stall garnered widespread attention last year when it was awarded its first Michelin star. The headlines were plastered everywhere, general feelings of wonderment were in heavy circulation, and curiosities were more than piqued. Just how great was this little eatery-that-could, to warrant what was widely regarded as a subversion of Michelin protocol? That's one question many would say can only be answered by first-hand experience. But who are we to complain?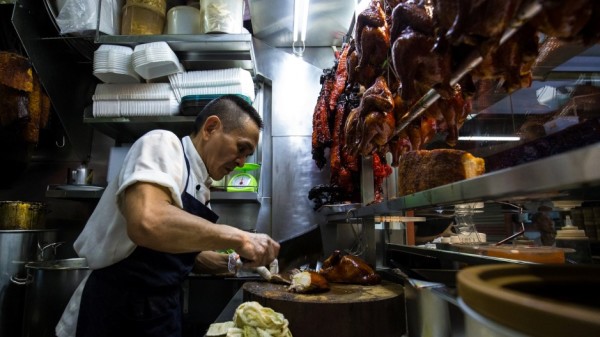 Hawker Chan has since set out to conquer different corners of Asia, with numerous branches of the chain setting up shop left, right, and centre. With their sights now set on Australia, Chef Chan Hon Meng will now oversee the opening on Lonsdale Street in collaboration with the Hersing Culinary group. The soon-to-be Melbourne branch will be importing a menu fairly similar to that of the original Singapore stall, with a few changes as per the local seasons. The greatest hits will, of course, be on offer for your tasting pleasure, including the signature Hong Kong-style soy chicken and rice that put the Hawker Chan name on the map. You will also be able to sample the likes of their BBQ pork served with either noodles or rice, and countless other authentic dishes.
---
---
Hawker Chan, Melbourne has yet to announce a definite due date, but the opening is imminent, having confirmed the parameters of this coming Summer. Anticipation has already been building for some time. Be sure to head on down for a celebrated feed that won't break the bank.