I'm secretly hoping my friend isn't as taken with the black rice and seafood medley as I am. I didn't expect to be so floored by a dish, with a strong, garlicky flavour blanketing the textural variety — king prawns, spanner crab, Loligo squid. This is the seafood dish of my dreams, and I typically shy away from anything even resembling a risotto.
Andrew Becher's smart coastal Catalonian kitchen is a great pitch from the same restaurateur behind sister restaurants Franca, which is just next door, and Armorica Grand Brasserie in Surry Hills. All three are unquestionably high-end with expensive interiors to match. And while I'm fond of Armorica's showy interior, I much prefer the smart lighting and intimacy of Parlar's 45-seat, 120-square-metre space.
I'm seated in the front corner so I have a view of the entire restaurant. There's an affable glow that just makes the space feel alive, despite the hush-quiet ambience. If I had the disposable income to live such a lavish lifestyle, I'd picture myself at the bar at least three times a week, working my way through a wine list that's clearly been written to exacting standards.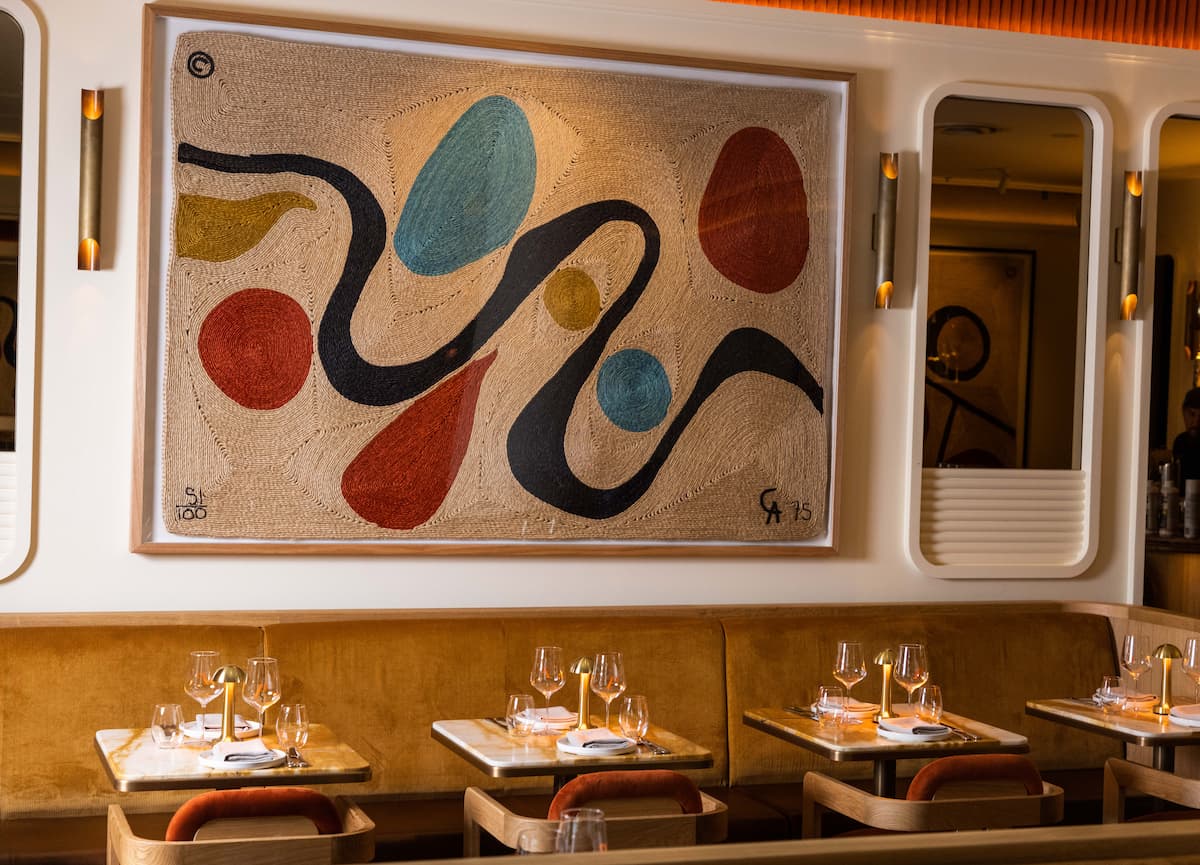 The few glasses I do try, like a juicy 2021 Danjou-Banessy 'Supernova' Côtes Catalanes from France, are immensely satisfying. Moreso when those Muscat of Alexandria grapes are cutting through the creamy freshness of Chef José Saulog's simple, brilliant dish of manchego with heirloom tomatoes and hazelnut salsa.
Despite its opulence, the prices really aren't too bad considering Sydney's dining scene has been on a luxury binge as of late. The divine black rice dish is $30 for a mid-size serving and $40 for a large plate. And while Parlar is considered fine dining, portions are reasonable and perfect for sharing. And I, for one, am all for redefining what fine dining actually means in Sydney: grand and expensive, yet approachable and not at all stuffy.
As a nod to its inspiration, Parlar's dining experience is best started with some pintxos. The signature gilda is nice enough but the elevated pan tomate — basically bruschetta for Spaniards — just may be my favourite snack in Sydney right now. At $5 each, the simple, fresh medley of yellow and red tomatoes lay artfully on a small piece of toast, a luxurious take on what's typically mushy common food for Catalonia.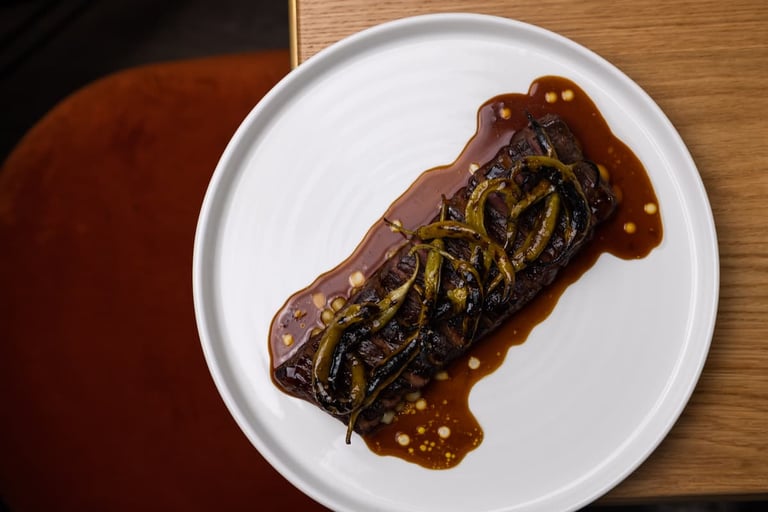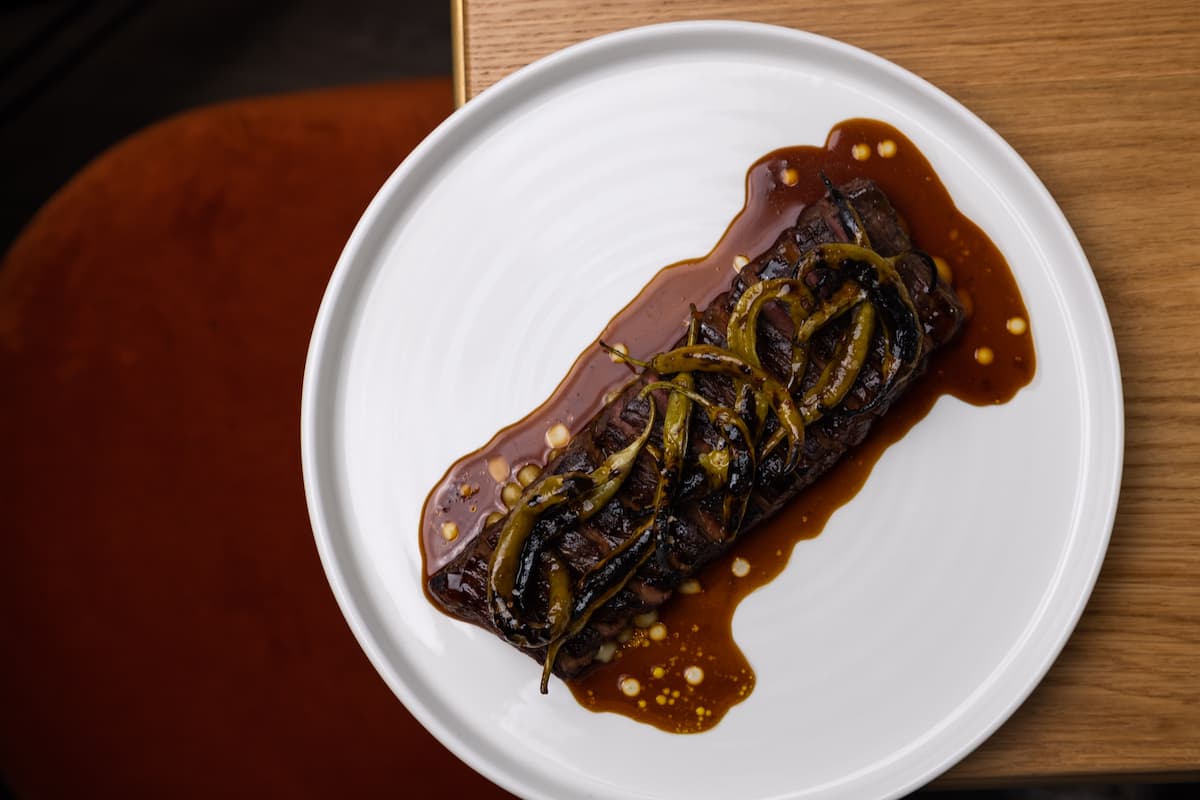 A $75 Rangers Valley flank is served with eggplant, peppers, and a very light Pedro Ximenez sherry jus, anchoring the seafood-heavy meal on land. It's odd. The steak is satisfying, despite not being as hot as I'd like (a pacing issue, perhaps) but the PX is just thin and unexciting. Nothing like the show-stopping black rice dish that preceded it.
Much better is how the feast ends. A beautiful, balanced Crema Catalana, which is basically a Spanish version of classic crème brulée, caps the night with pure decadence. I do think Saulog has a much better signature dessert on his hands over at Armorica, but perhaps that's because the custard isn't as hot as I would have hoped for.
I scan the room to try and guess how much the interior cost Becher. The generous use of oak timber and Italian Rossa Ramasca marble floors are stunning, but the Giallo Sienna tabletops, designed to match the bold golden hue of the light fixtures and the lavish frames that run around large modern art pieces, are what really helps Parlar feel regal. Becher's approachable fine dining concepts are getting more impressive.
The author dined as a guest for the purpose of this Parlar Sydney review.
---
Did you find this review helpful? Check out some of our other Sydney dining content.