The morning trauma of being stuck between instant coffee at home and overpriced barista joe on the way to the office should be a distant memory by now. The financially literate coffee lovers amongst us have long invested in a good, long-lasting coffee machine to save money, cut time, and pump out consistent, satisfying brews so the working day starts off on the right foot. Problem is, the market is stacked right now, with coffee machines for just about every budget, taste, and preference, whether it's bean to cup, espresso, capsule, pour-over, or filter coffee fused with the glory-giving grace of technology. To cut through the noise, we've rounded up the best coffee machines in Australia right now, from brands like De'Longhi, Breville, Rocket, Sunbeam, and Gaggia.
Below you'll find a good range of good coffee machine options, from manual machines to automatic machines and a few choices if you're after a new capsule machine. It's on you to decide what you need from a home coffee machine, from one with an integrated conical burr grinder to the best home coffee machine that can froth milk just as well as it can brew coffee.
Whether you're after the typical choices like a De'Longhi Coffee Machine, a Sunbeam Coffee Machine, or a Breville Coffee Machine, you're bound to find exactly what dials into your specific tastes below. After the list, let's have a little talk on the types of coffee machines out there, which is important so you don't bring a manual coffee machine home and wonder where the hell the pods go.
---
---
Best Coffee Machine 2022 Overview:
---
Types Of Coffee Machines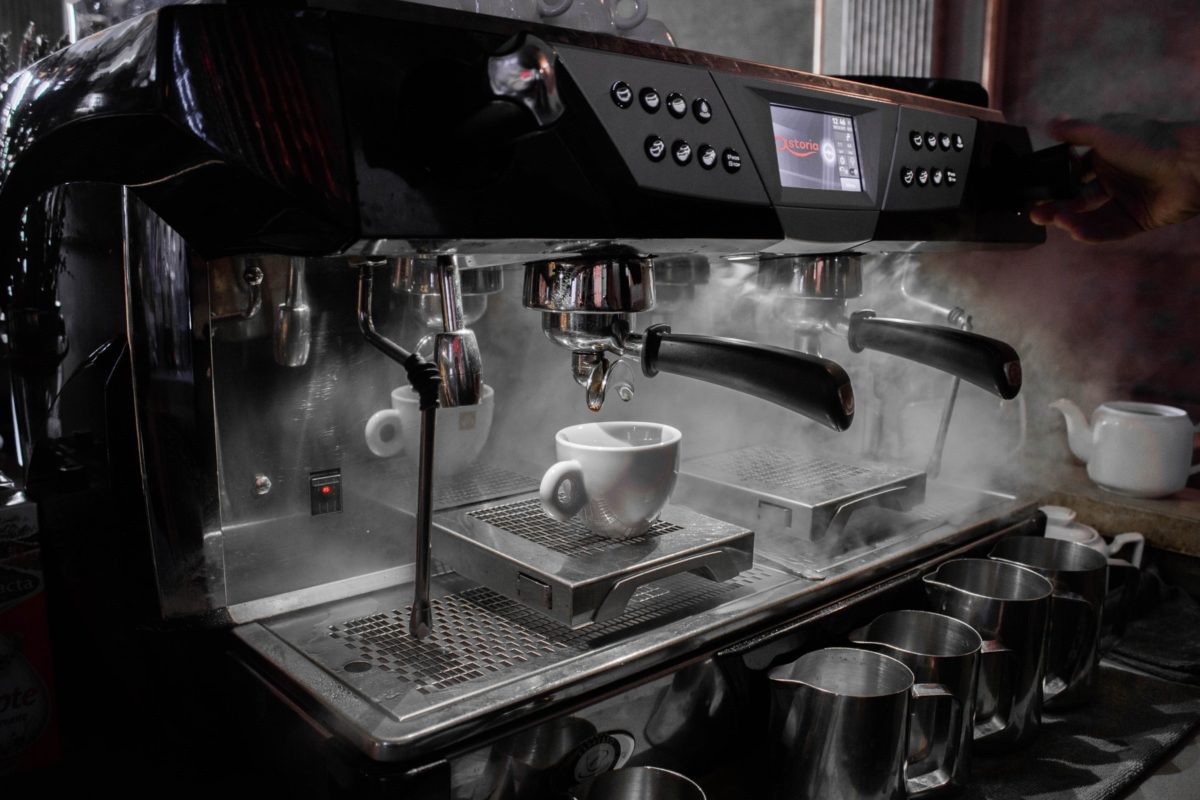 You're first going to want to decide what type of coffee machine you want. It's not an easy choice; there are more than a dozen types of coffee machines out there, for a variety of tastes.
Do you want a manual coffee machine? An automatic coffee machine? Fully automatic coffee machines or semi automatic espresso machines? Are you thinking more capsule machines? These are the first questions you should be asking yourself before browsing the ridiculously overcrowded market of home coffee machines or home espresso machines. If you want a good espresso coffee machine that'll last you a long time, you'll need to put in the hard yards and do some research before you can start using fresh coffee beans, freshly ground coffee, or coffee pods to give you great tasting coffee at home.
We're going to zone in on just some of the best meant for domestic use, whether they are fully automatic espresso coffee machines, or pour-over machines perfectly designed for coffee nerds who appreciate the poetry of a perfect crema.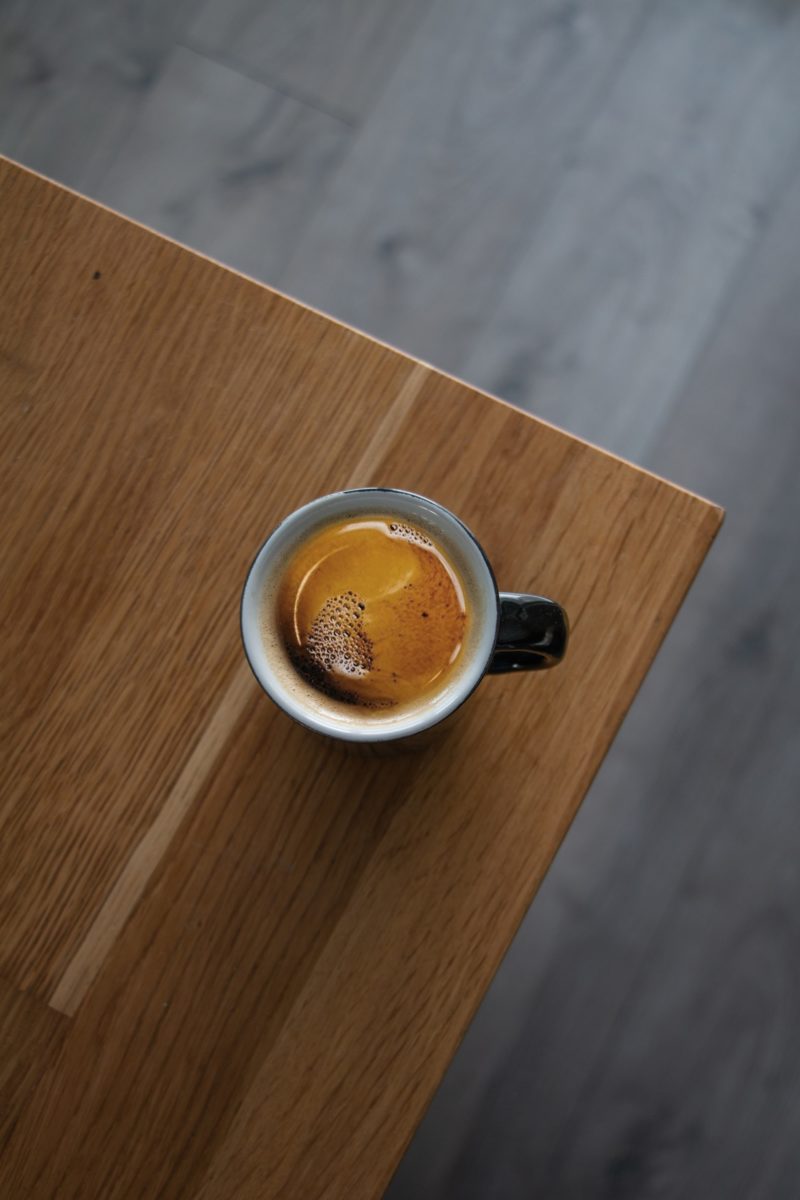 If you're not too fussed on smaller details, and you just want fast, consistent coffee, you're most likely going to join the majority and go for a pod or capsule coffee machine, or better yet an automatic espresso machine. A good home espresso machine will always be a function of personal taste.
If you've got the patience of a monk stuck in a traffic jam and you'd rather be able to dial in those little nuances, a drip filter coffee machine, or a pour-over coffee maker, is your bag. Make a decision on what you want, stick to it, and read on for the best options, from the best manual machine to the best coffee pod machines.
Whatever your budget and preference, these are the best coffee machines in Australia right now.
RELATED: The Ultimate Pour-Over Coffee Guide
---
---
The Best Coffee Machines For Home In Australia [2022]
La Marzocco GS3 MP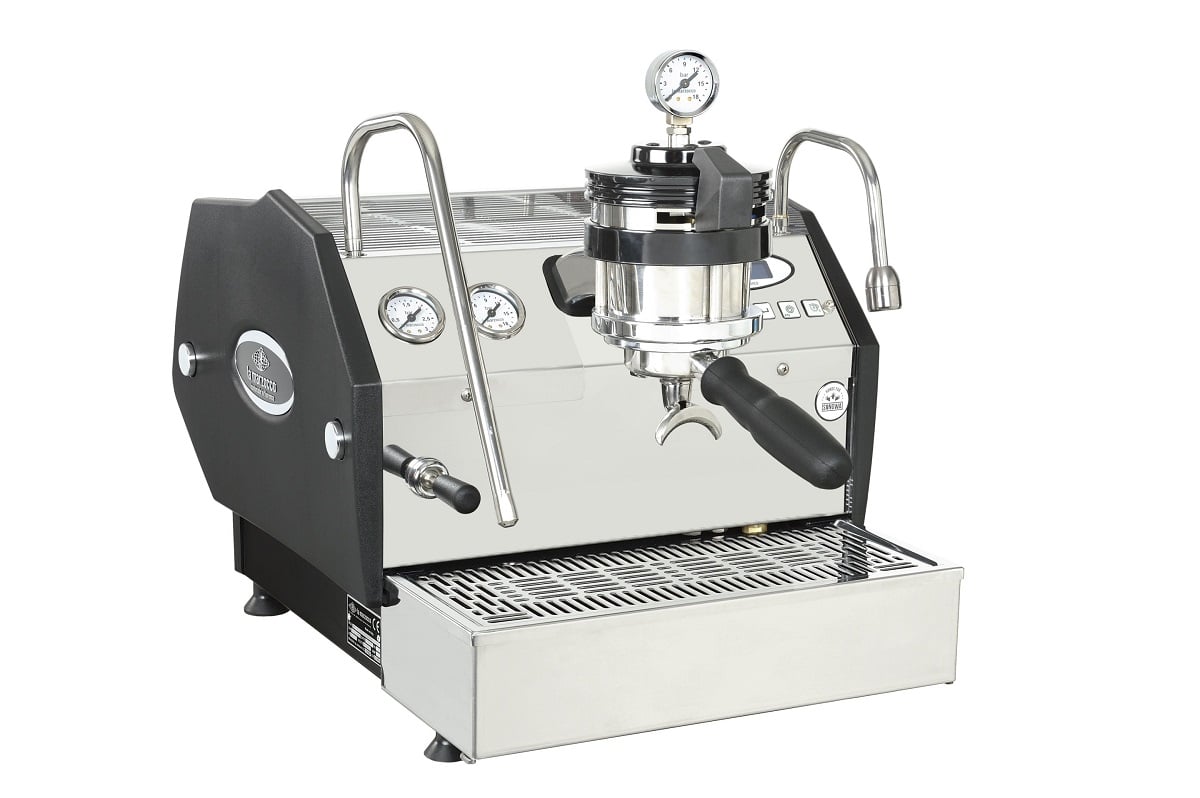 From the levers to the build, the La Marzocco GS3 MP Espresso Machine puts on one hell of a performance. It's sometimes even used for light-duty commercial operation, due to its consistency, speed, and accuracy at producing quality coffee and espresso. The results can easily compare to any cup made by your local barista. As long as you know what you're doing.
Considered by many to be the gold standard of dual boiler espresso machines for the home, the GS3 is capable of producing a consistent pressure – it's got a high-end rotary pump – and temperature stability for ideal pre-infusion and extraction so the intended taste of your coffee beans comes through at the end.
Make sure you're going for the MP version as well, which is a bit more expensive than the AV version. You'll get the benefit of an integrated pressure gauge in the group head to adjust the flow rate, and the ability for pressure profiling so you can get your preferred coffee every time.
What's more is that the rotary pump is compatible with plumping, so if you don't even want to think about refilling the water tank frequently, you've got the option of a constant flow of water from your pumping system.
If you can stomach the price, it just may be the single best coffee machine you can buy in 2022.
---
Breville Oracle Touch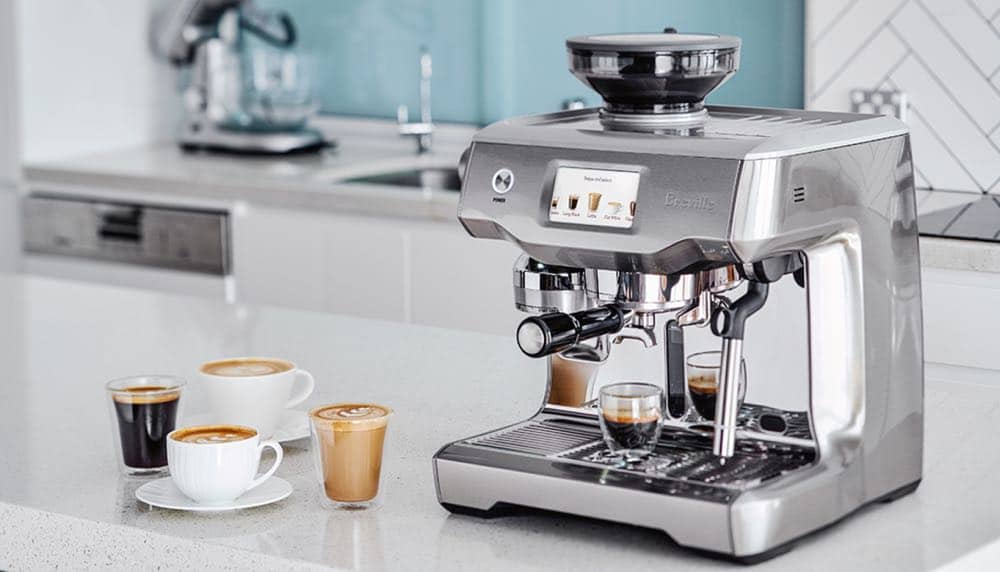 Let's think big here, with one of the more popular models in the prosumer price range. The Breville Oracle Touch is an all-rounder and one of the most attractive automatic coffee machines out there, known to attract five-star reviews and absolutely justify the high price tag.
Whether you're highly technical about your coffee, or really couldn't give a damn about the details and care more about ease of use, it's tough to argue against this being the single best super automatic espresso machine on the market.
It is $4,000, but it does a lot to try to match the value, automating every stage of the coffee making process without compromising on quality.
---
---
You can do pretty much everything you'd want with the Breville Oracle Touch, and short of thinking even more expensive with a commercial-grade La Marzocco or Rocket, it's the best for your home, even if you have no idea what you're doing.
The super automatic coffee machine takes care of all the coffee grinding (it's a customisable burr grinder, so expect a fine, even extraction), tamping, and heating for you. And it's consistent, so you get your ideal dose every time. The only real thing you have to worry about handling yourself is deciding on the coffee strength, and the texture worked up by the milk frother. Even if you're brain is fried at 6 am, good coffee from the Breville One Touch is often just a matter of pressing lightly on a LED screen.
The downside is of course that you'll need to be discerning about which coffee beans you're using if you want to milk out the best this machine has to offer. Bad quality will still mean subpar results, even if the machine works wonders. It also requires much more regular cleaning than a pod coffee machine would, and the 280g hopper on the top (where the beans go into) makes it tough to fit the brushed stainless steel body under shelving units.
Also note that parts of the Breville Oracle Touch are not dishwasher safe, so it's not as quick to clean.
If those small annoyances don't matter, and the price isn't an issue, it's tough to recommend anything that's strictly for home use other than this dependable super automatic espresso machine. Although as you'll read below, there are more than a few espresso machines that can compare
You may also want to check out Breville The Barista Express Espresso Machine, which is semi-automatic, and comes with a built in grinder, a steaming wand, a frothing pitcher, a bean hopper, and a tamper, all designed to a very high standard. It's a popular choice for anyone looking for a Breville coffee machine, although it's really tough to look past the Oracle Touch. Although at around $700, the Breville Barista Express is significantly more affordable.
---
Rocket Porta Via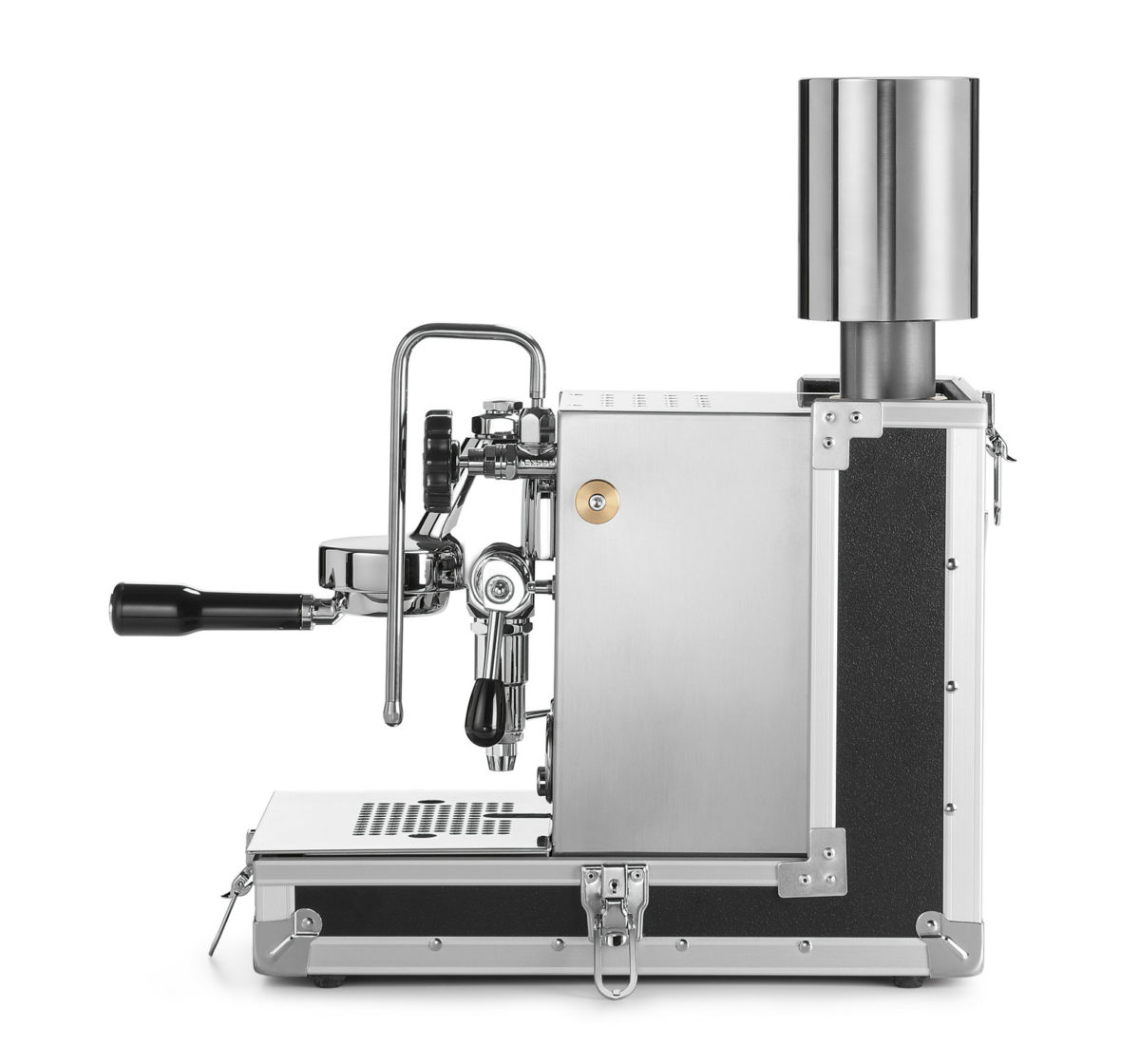 Portable coffee machines are becoming more common, but few are as powerful and impressively designed as the Rocket Porta Via. When it was launched in 2019, the shapely device was the world's first truly portable espresso machine and has remained the best option for guys who want to take their barista-quality coffee anywhere they damn well please.
---
---
Perfect for camping or lugging from the home to the office, the Porta Via comes from one of the most dependable coffee machine brands in history – Rocket espresso Milano – and ships with a hard shell carry case, so you're pretty much carrying it around like a roadie would an amp.
Make a primo coffee at home, pop it in the trunk, take it to the office, and treat the boys to some real coffee – you've got options here; ones you simply wouldn't with other domestic espresso coffee machines.
Rocket's commercial-grade knowhow is clearly expressed with the Rocket Porta Via, which features smaller details like foam-padded slot for ceramic cups, to necessary prosumer standards like a professional-grade bottomless portafilter, an external water reservoir, and a tamper. You can make coffee and steam milk simultaneously using the dual boiler, saving time and making sure the texture of your milk-based coffee is aligned just right.
The downside? Well, you are looking at $4,299. And you'll only be able to get this one at select stockists (listed via The Espresso Company below). Although cost-per-use is quite low, seeing as you'll be able to layer on that aromatic barista-quality crema anywhere you want.
---
Osma Pro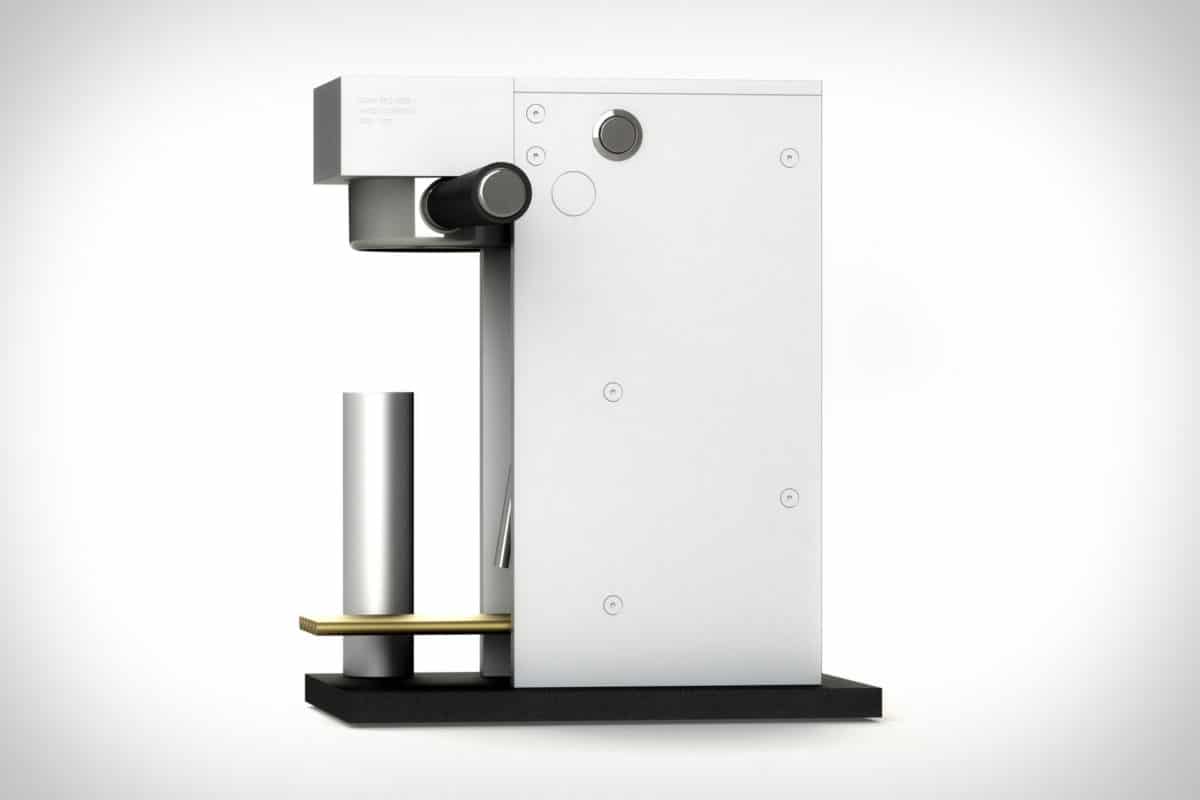 There are always going to be new coffee machines coming to market, with big brands like De'Longhi, Breville, Nespresso, Rocket, and Lavazza constantly churning out new technologies for you to compare. And these big brands have such a network that they often work with top baristas to calibrate the many settings required to dial in great, café quality coffee.
But every so often a coffee machine comes that actually sounds like it's trying something new, and exciting.
For 2022, that'll be the Osma Pro. It's available for pre-order now, but won't be shipping until September, and is strictly aimed at those who love their cold brew.
On the outside, the distinctly hyper-minimal machine works in a similar way to a traditional espresso machine, in that it uses a 58mm E61 portafilter and 58mm tamper.
---
---
Inside is an entirely different story, basically relying on a process called microactivation where microbubbles of CO2 form and collapse inside the machine, providing energy which is then applied to the portafilter through a number of ways. One of which is by recirculating liquid from the receptacle through the coffee to extract more flavour with each passthrough.
While you don't really need to worry about what goes on inside the machine, as you have no control over it, what you should know is that the Osma Pro is promising an ambitious freshly extracted cold brew in just 90 seconds. More specifically, that should be up to 340g of cold coffee with a 20% extraction yield the time it takes to brush your teeth.
Considering the acclaim the original Osma received when it was released in 2020, it appears this Californian-based team of engineers and coffee experts are onto a wave well worth riding.
---
Moccamaster Classic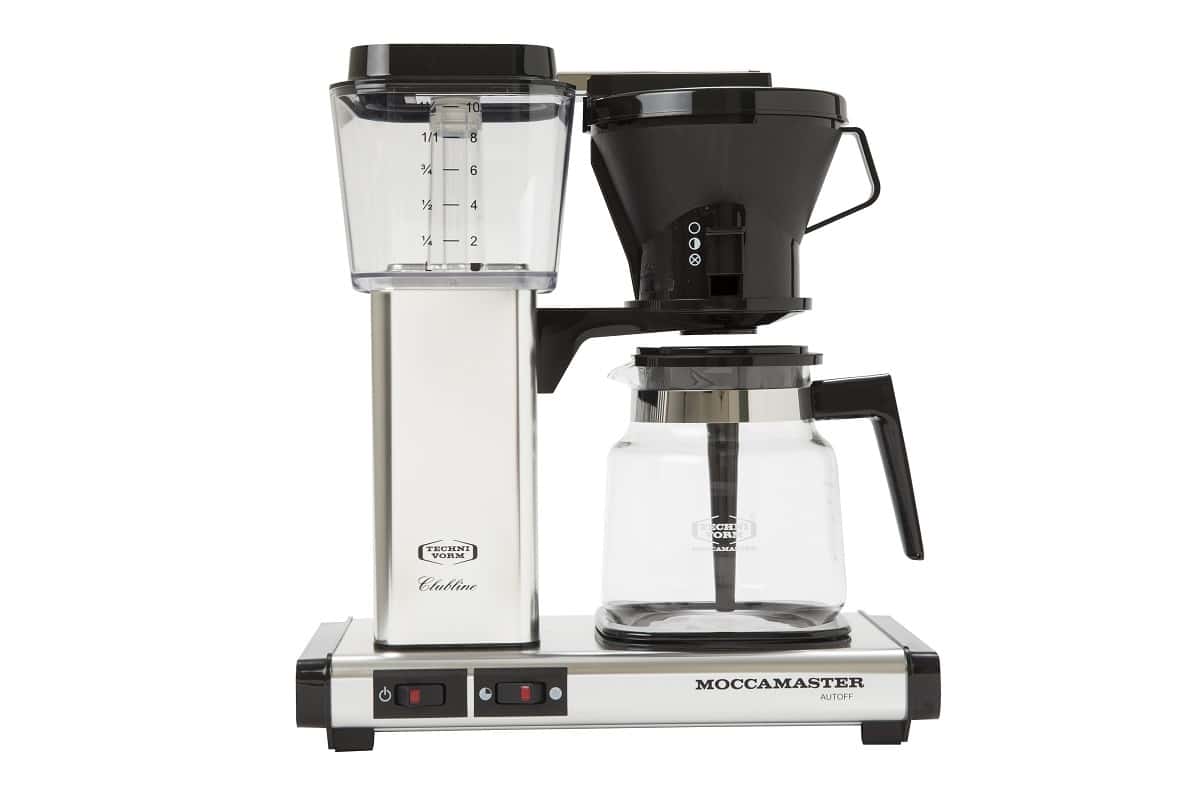 If you're a pour-over coffee fan, you'll enjoy our guide here and if you want to automate your pour-over coffee, the best choice, both in terms of quality and design, is the Moccamaster Classic. The pour-over coffee machine is well regarded for its precision heavy duty copper boiler, which keeps the temperature range balanced between 90 and 95-degrees (Celsius), and the generous 1.25L carafe which can fill up in just under 6 minutes.
Pour-over coffee is often one of the more preferred methods of at-home brewing for coffee lovers who have the patience, skill, and ground coffee necessary to unlock those delicate flavours and aromas from different single origin beans. Like always, the coffee grounds matter the most, so as long as as you've got some quality on the shelf, the Moccamaster Classic is easily one of your best options if you want pour-over coffee and value for money.
The Moccamaster Classic is fitted with a 9-hole spray head so it can more evenly distribute liquid over the ground coffee, meaning that what ends up in that carafe is going to be much closer to what the grower intended. Pair this up with some top-quality Ethiopian coffee and your daytime routine will forever be god-tier.
---
Sage Creatista Plus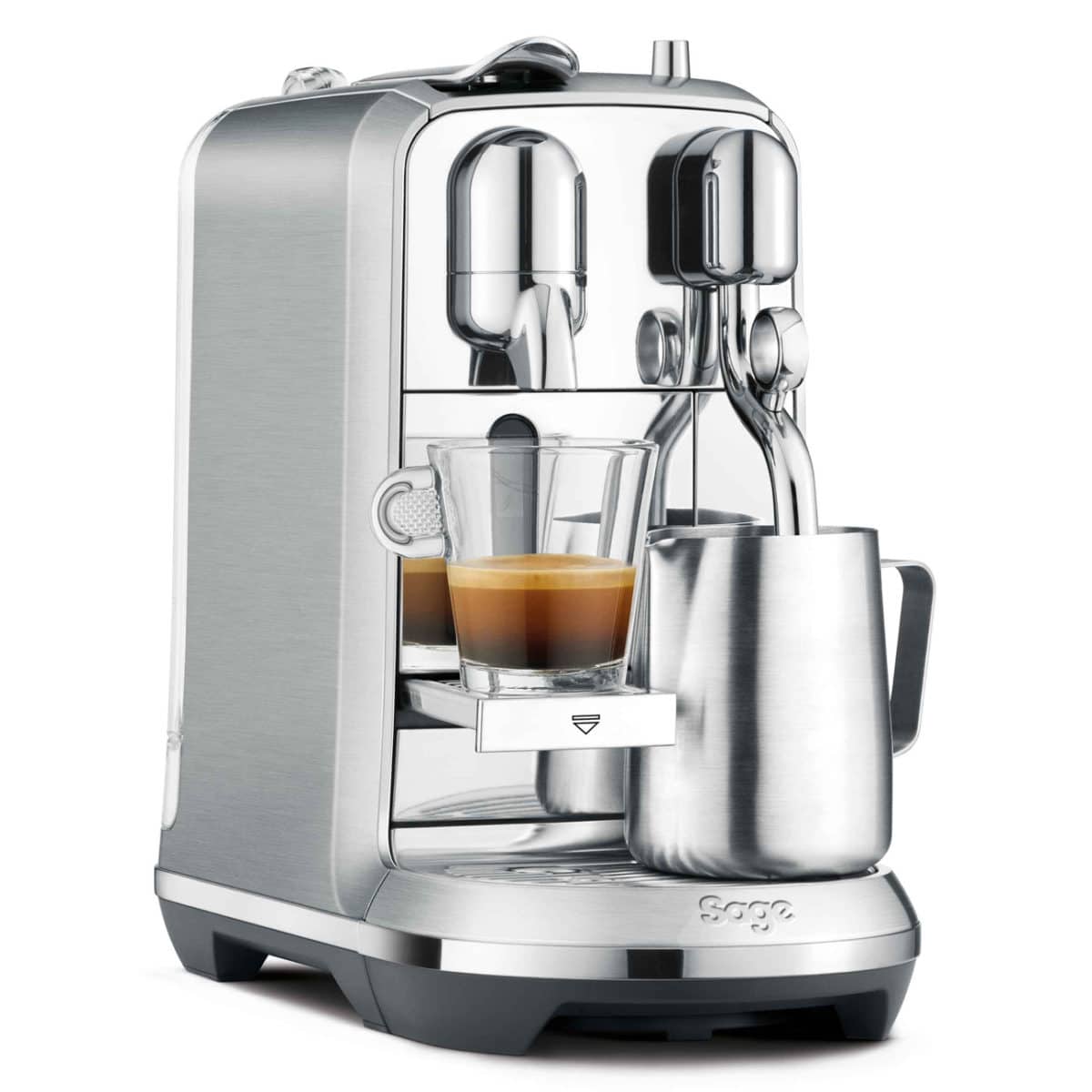 Face it, Nespresso pod machines are never going to be perfect, and will almost never satisfy a coffee connoisseur used to more control than a Nespresso pod can give. There are just too many nuances that go into brewing a perfect cup of coffee, so popping in a Nespresso pod and expecting top-quality in a minute or two is unfair and unrealistic.
If you've got some Nespresso pods lying around, the closest thing to realising those high standards is going to come from the Sage Creatista Plus. The high-end, third-party Nespresso machine is a pricey beast but it's the best option you have if you want Nespresso portioned coffee, coupled with café-style milk frothing.
---
---
Breville's advanced micro foam milk frothing technology has been utilised here, with a fully-automatic steam wand, so when you're juicing the Nespresso pod you can simultaneously prepare perfectly textured milk for that eternally satisfying pop of latte art.
The features on the machine aren't restricting either, like many other pod coffee machines. There are 8 texture levels to choose from, 11 milk temperature settings, and the freedom to easily dial in what type of coffee style you're aiming for, whether that be a short ristretto or a latte macchiato.
As far as pod coffee machines go, it's easily the most versatile next to alternative options like the Nespresso Vertuo Next (which is much less expensive, but doesn't fare as well when it comes to the good ol' fashioned customer reviews). And though it might reach ambitiously when it comes to price, it still has enough to offer great value for money.
---
De'Longhi La Specialista Maestro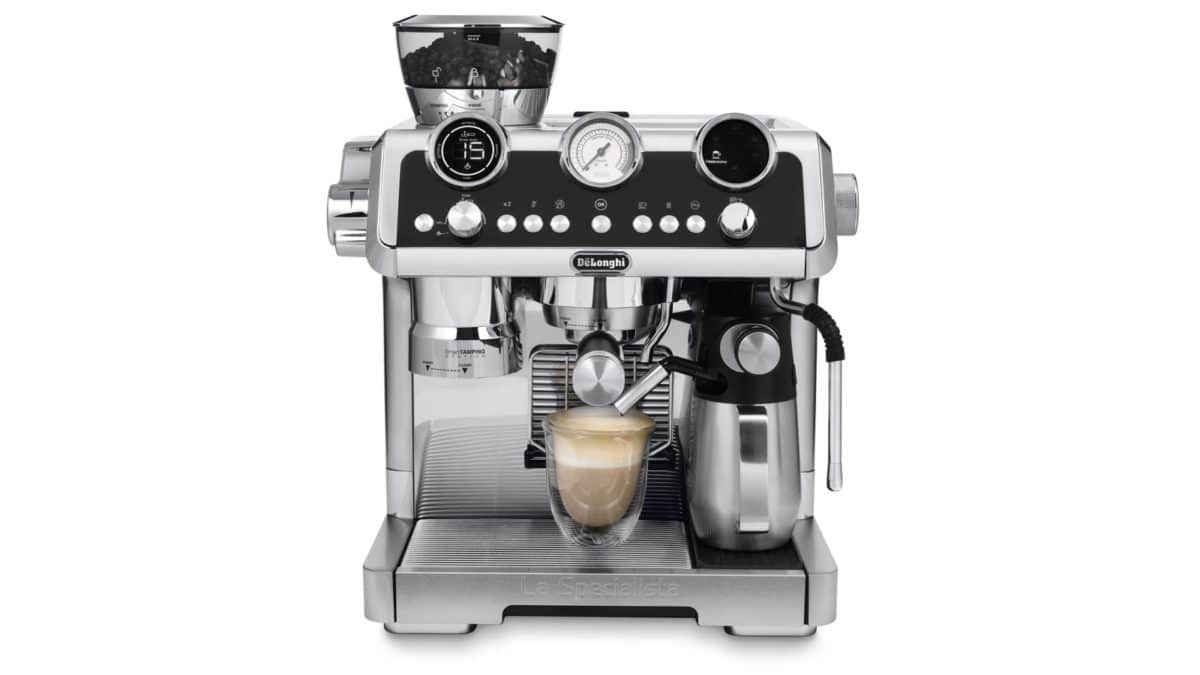 While various models of the De'Longhi La Specialista have popped up in previous years, it's the ridiculously popular, high-end De'Longhi La Specialist Maestro that represents the best balance between the company's well-calibrated technologies, and a reasonable price point. The design is incredible, but those numerous features are what really help take this high-end manual espresso and coffee machine to the next level.
Like some of the other coffee machines on this list, the De'Longhi La Specialista Maestro is able to heat the milk separately and then switch to making coffee thanks to a dual heating system using the included steam wand.
Then you've got signature De'Longhi Sensor Grinding Technology which measures the ideal coffee dose for your individual taste; a Smart Tamping Station, which stops once the perfect pressure has been delivered on the ground coffee; and Active Temperature Control (update: originally written as "Active Pressure Control" as a mistake), which keeps the water temperature precise and consistent, as well as the milk. The machine is capable of up to 19 bar pump pressure.
The bulky De'Longhi La Specialista Maestro weighs in at 16kg and comes with a 2.5L capacity water tank, so you will need to dedicate a substantial amount of bench space to this stainless steel beast. But this highly capable semi automatic Espresso machine is worth its weight in liquid gold – just make sure you clean the coffee grinder regularly; some parts are dishwasher safe.
If you want something a bit cheaper, and a bit closer to a compact coffee maker, De'Longhi has also launched the De'Longhi La Specialista Arte manual espresso machine, which is just over $600. With that, you've got 8 grind settings and 3 infusion temperature levels – a great option if you're not willing to invest in some of the more premium coffee machines in this round-up.
---
Gaggia Classic Pro Coffee Machine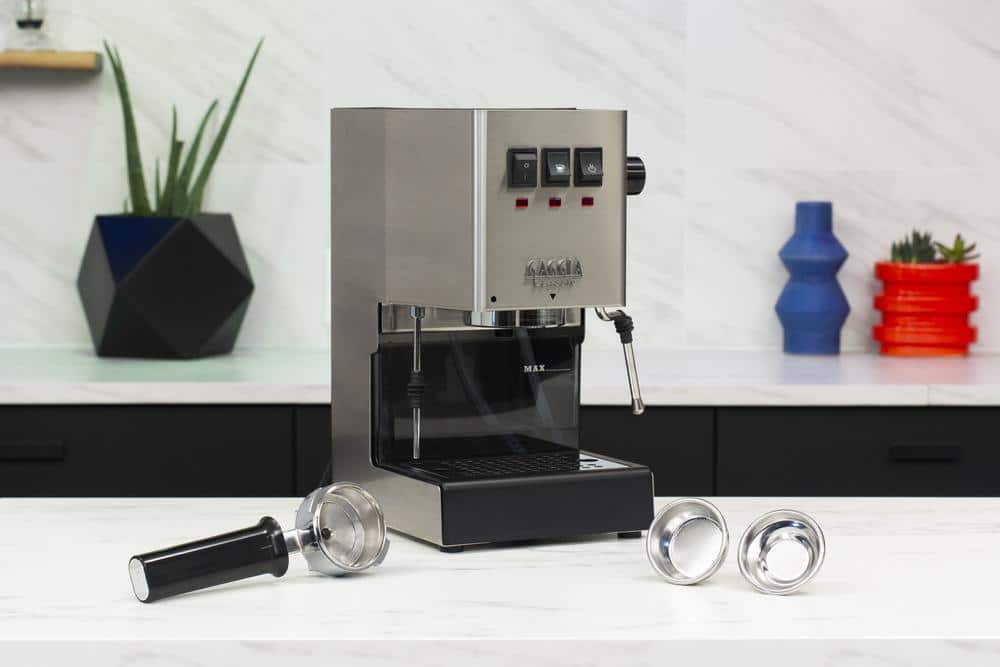 Widely considered to be the best entry point to home coffee, the Gaggia Classic Pro Coffee Machine is one of the more balanced choices on this list of the best coffee machines you can buy. It weighs on at just 7.25kg, is capable of 15 bar pressure, and has extra basket sizes for better grind size, hence better extraction and a richer crema with deeper taste.
Consider it a beginner friendly espresso maker as far as automatic coffee machines are concerned, so it's both affordable and ticks all the boxes in ease of use, but also features quality, precision build as offers good control over your level of coffee extraction. The kicker here is that it only has a single boiler, so you aren't able to align your brew and milk frothing.
Regardless, you'd be hard-pressed on finding a better affordable coffee machine for the home so you can cut out the morning cafe visit on your way to the office.
---
Rancilio Silvia V6 Coffee Machine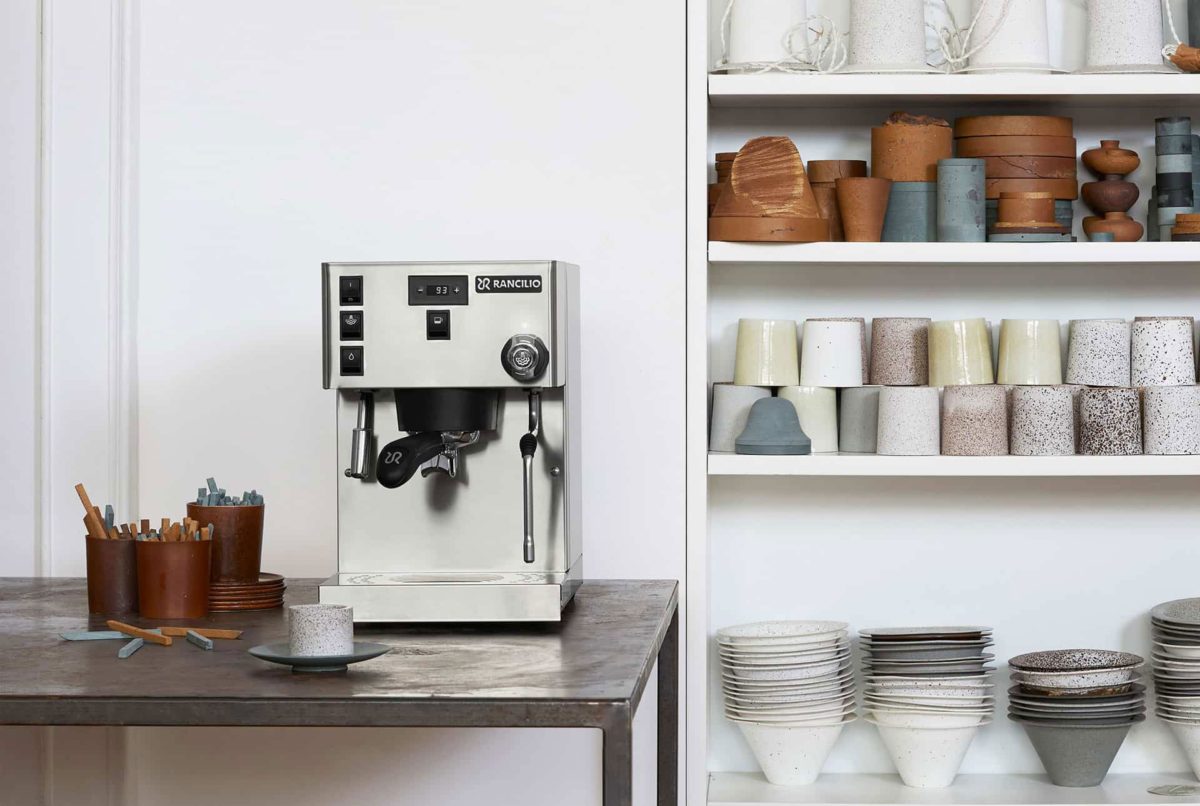 If you want a compact Espresso machine that's easy to move around, and you don't feel like forking out over $4,000, look to Rancilio. The acclaimed brand has done well with their Rancilio Silvia V6 Coffee Machine, with features a commercial-grade 58mm portafilter and tamper, and a 300ml Brass boiler backed by a 2L water tank. For the price, which is a little over $1,000, the machine defines value for money.
With this relatively small and unobtrusive Espresso machine, you're able to dial in your shot, water temperature, and wand. This not only gives coffee enthusiasts the control they prefer but also gently pushes coffee newbies to learn more about how different stages impact a brew. The more advanced coffee machines often come with a steep learning curve, and Rancilio has done well to try to flatten it so everyone can enjoy a good barista quality brew from one of the best espresso machines out there.
Rancilio has also paid close attention to just how frustrating it can be to clean coffee machines and maintain a fresh slate with each brew. Certain things help with this, like the 3-way solenoid valve which cuts off the boiler entirely so there's no post-brew drip, and the swivel steam wand which has been upgraded with more protective and sturdier stainless steel.
---
La Pavoni Europiccola EL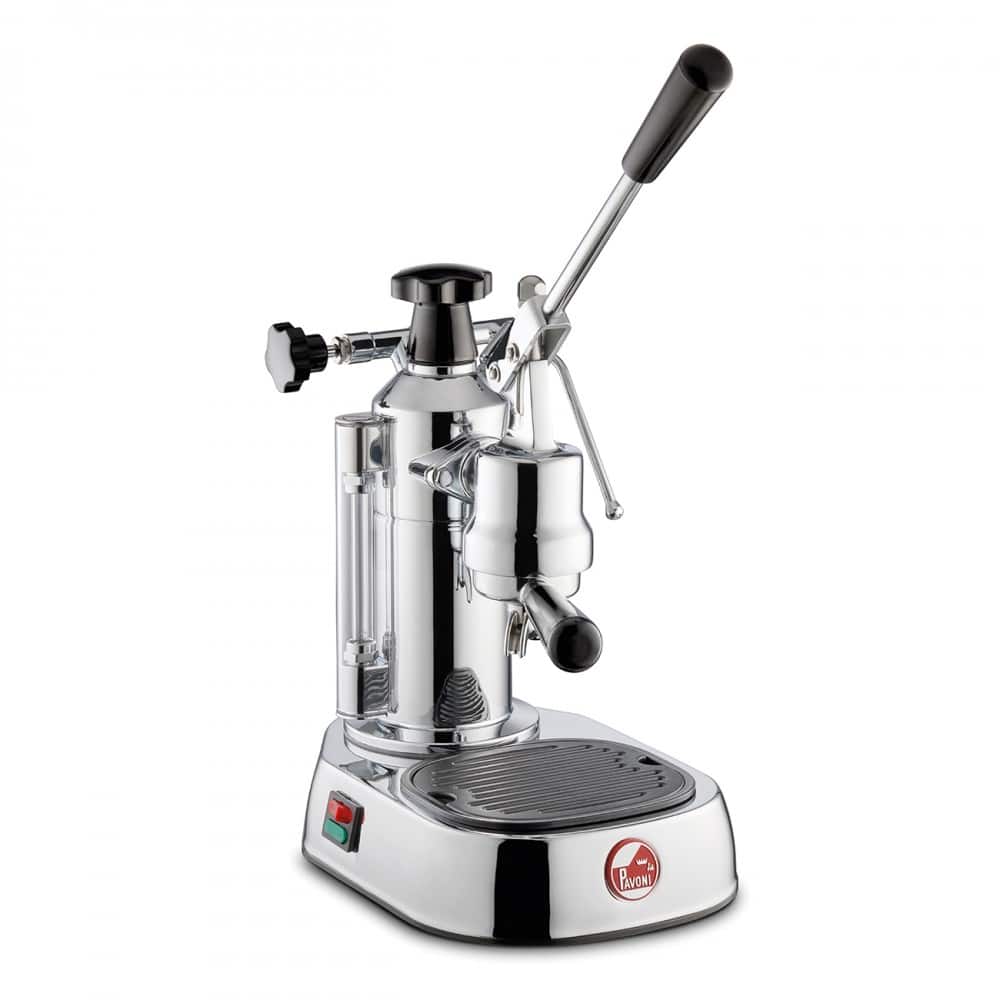 If complete manual control over the espresso extraction is what you're after, you want a level manual coffee machine like the Europiccola EL. Plenty of coffee drinkers don't exactly trust a coffee machine that's too reliant on technology and leaves some of the most important home brewing stages to calibration. This is exactly why level espresso machines like the La Pavoni Europiccola EL are getting more popular.
With this slim, beautifully designed kit, you are the one who can control extraction time, negating the impact of a poor tamp or some mineral build up in the portafilter. What's more is that it'll steam milk perfectly as well, with a 2-hole steam tip so you can finish your milk coffee with precision.
Although the main draw of this manual coffee machine is the lever itself. You lift it to raise a piston and allow water pressure to infuse the coffee in the filter holder, and then you lower it to force that water through the coffee and into the cup. The speed in which you do this, and pressure, gives you plenty of variables to play around so you can zone in on your tastes with much more accuracy.
The La Pavoni Europiccola EL echoes just why plenty of discerning coffee drinkers prefer manual coffee machines.
---
Jura Giga 6 Automatic Coffee Machine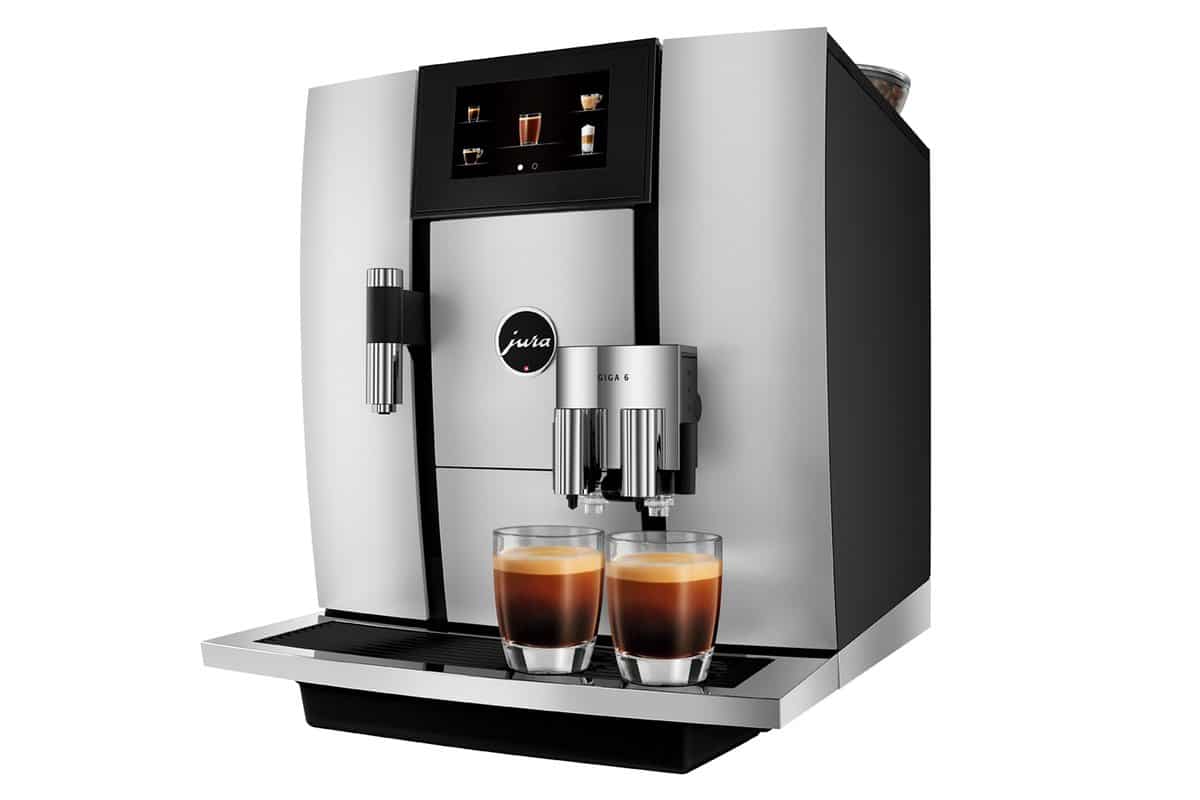 Not only do some of the best watches come from Switzerland, but the country has also been known to pump out coffee machines that rival any Italian made bean juicer. The brand behind this has always been Jura, and the Jura Giga 6 Automatic Coffee Machine is easily one of their best, and most popular, models to date.
Nicely calibrated artificial intelligence means this machine can learn your favourite cup of coffee to better streamline the individualised morning routine. This is complemented by the option of no less than 28 different styles of coffee (ristretto, espresso, latte macchiato, cappuccino, cortado, flat white, Americano, and more), easily programmed and accessible via a 4.3-inch LED touchscreen.
The double thermolock and pump system means the Jura Giga 6 is able to whip up a morning coffee and texture milk at the same time to ensure consistency and convenience. The integrated milk frother will even clean itself automatically after use, so the machine is ready for you the next morning, without any impurities that'll affect the end result.
The ability to heavily customise just about every stage of the home brewing process is what makes the Jura Giga 6 such an attractive option. Although, like the other high-end automatic coffee machines on this list, that consistent hit of coffee each morning comes at a high price.
Do take note that if you're more used to using your standard manual espresso machines, then you'll need to prepare for a slightly steeper learning curve with the Jura Giga 6.
---
Sunbeam Mini Barista Espresso Machine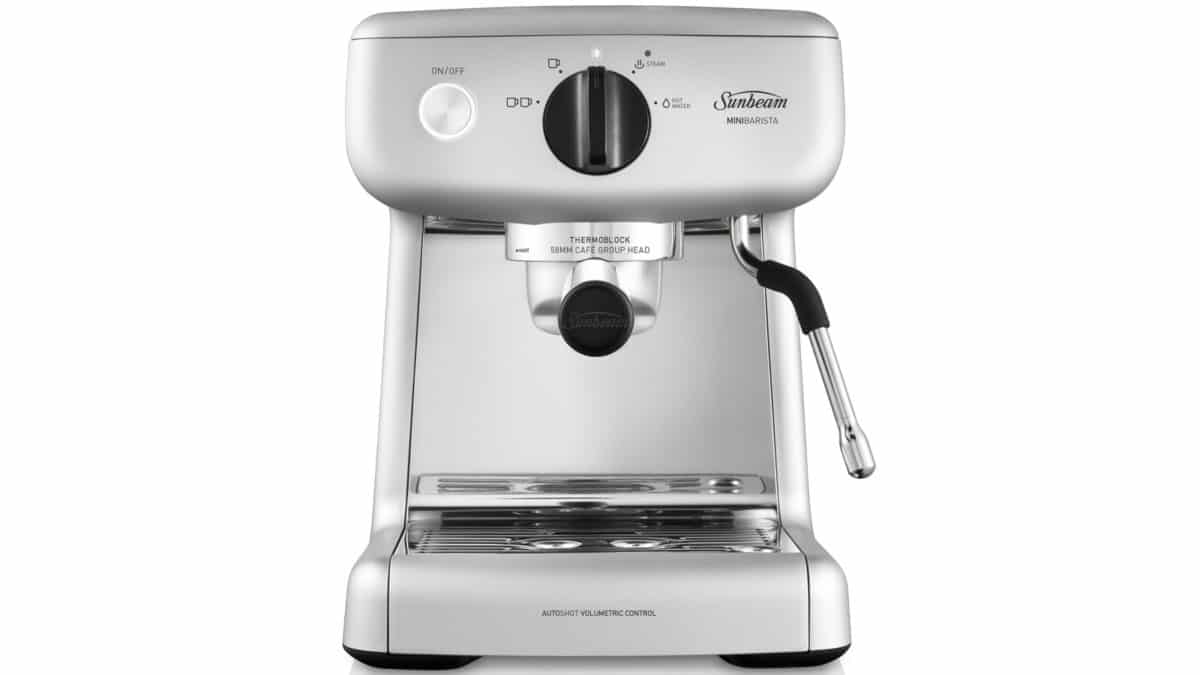 Not willing to fork out thousands in the name of a good homebrew coffee? You need something a little lighter on the wallet that still represents good value for money.
For most serious coffee lovers, that'll be the Sunbeam Mini Barista Espresso Machine. It's entry level, and is small fries if you compare it to some of the pricier manual coffee machines and automatic espresso coffee machines on this list, but it will get the job done and fit in nicely with pretty much all kitchen appliances.
The diminutive size means you won't need to be dedicated much bench space, but it's still got enough real estate to pack in some great prosumer level features. This includes Auto Shot Volumetric Control, letting you pre-set single and double shots of espresso, a commercial-grade 58mm group head for the portafilter, a 15 bar Italian designed pump, and a wand for dialling in that micro-foam milk.
While you are sacrificing a lot by not digging deeper into the wallet, there are very few budget-friendly semi automatic coffee machines that can compare to this offering from Sunbeam.
---
Lavazza A Modo Mio Desea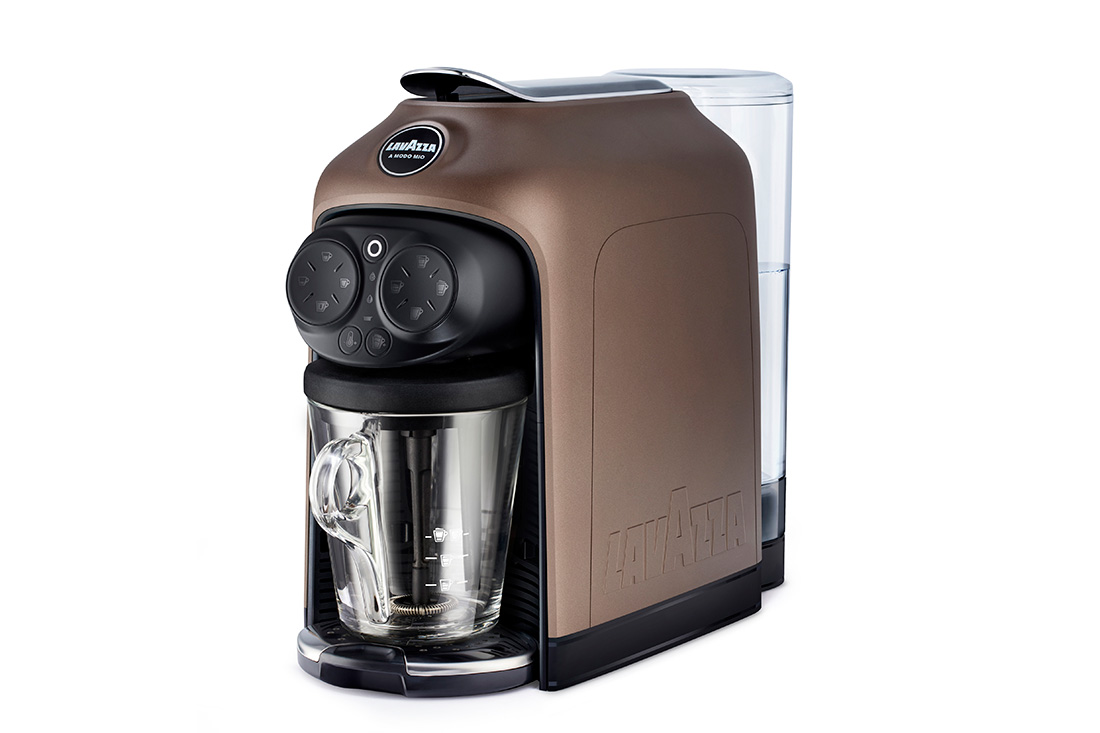 You won't need any freshly ground beans with the Lavazza A Modo Mio Desea, given its a pod coffee machine. It's one of the only capsule coffee machines we'd happily invest in. Convenience is the primary reason for that, given the A Modo Mio Desea foregoes a separate milk frothing machine and just builds every aspect of your coffee in the mug for you.
The way it works is simple. You add whatever mik you want, in whatever quantity for you want, in the included Desea mug. The special mug, which has an integrated milk frother and steamer, has four distinct settings that correspond to the type of coffee you want. Then it's a matter of just inserting a pod in the machine and pressing the right button for your desired coffee. You'll get a very decent coffee in about 1 minute flat.
Programming a wider range of coffee than the more affordable Lavazza Jolie Plus is the biggest advantage of the Desea, and if you like more than just a shot of espresso in the morning, it's absolutely worth the extra money. That being said, if all you need is your shot of straight, black joe in the morning, then the Desea might be a bit overpriced and unnecessary for you.
---
What To Look For In A Coffee Machine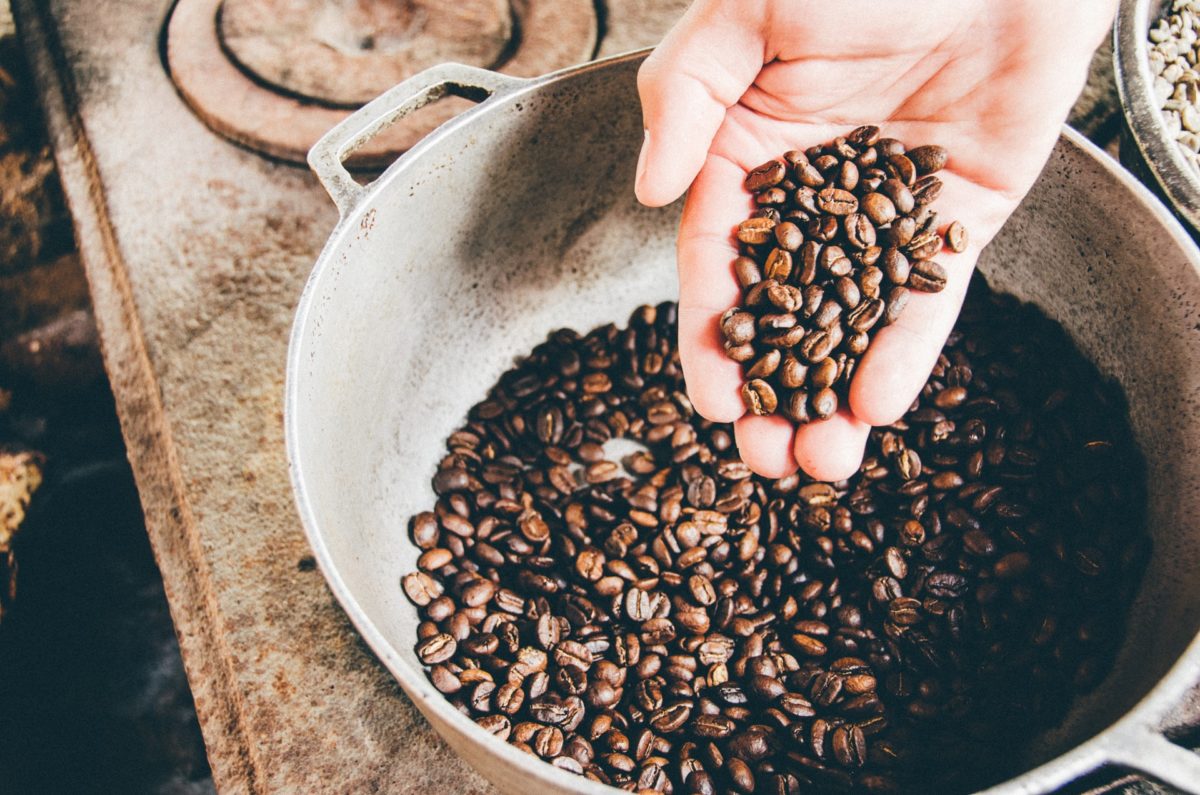 What you're looking for in a coffee machine is entirely dependent on your preferences, but there are a few features to keep in mind if you want value for money, and want to zone in on the machines coffee drinkers love the most.
If you like your milk based espresso coffee, like a latte, flat white, or cappuccino, then one of the primary features you'll want is a dual boiler. This enables you to brew coffee and steam milk at the same time, so you can better align the textures.
Compare this to a single boiler coffee machine, where you'll usually need to do one after the other, which either means your espresso sits there waiting for you to steam your milk, or your steamed milk loses its texture while it waits for your espresso shot to be prepared.
Another important thing to look out for is what kind of pump your machine uses, and what kind of pressure it's capable of. This is important as it will affect how much coffee is extracted into your final espresso or cup of coffee. In order to propel the water as evenly as possible through a dense bed of ground coffee, your machine's electric pump needs at least 9 bar of pressure – 15 bar if you're really serious.
RELATED: The 10 Best Air Fryer Ovens For Countertop Convenience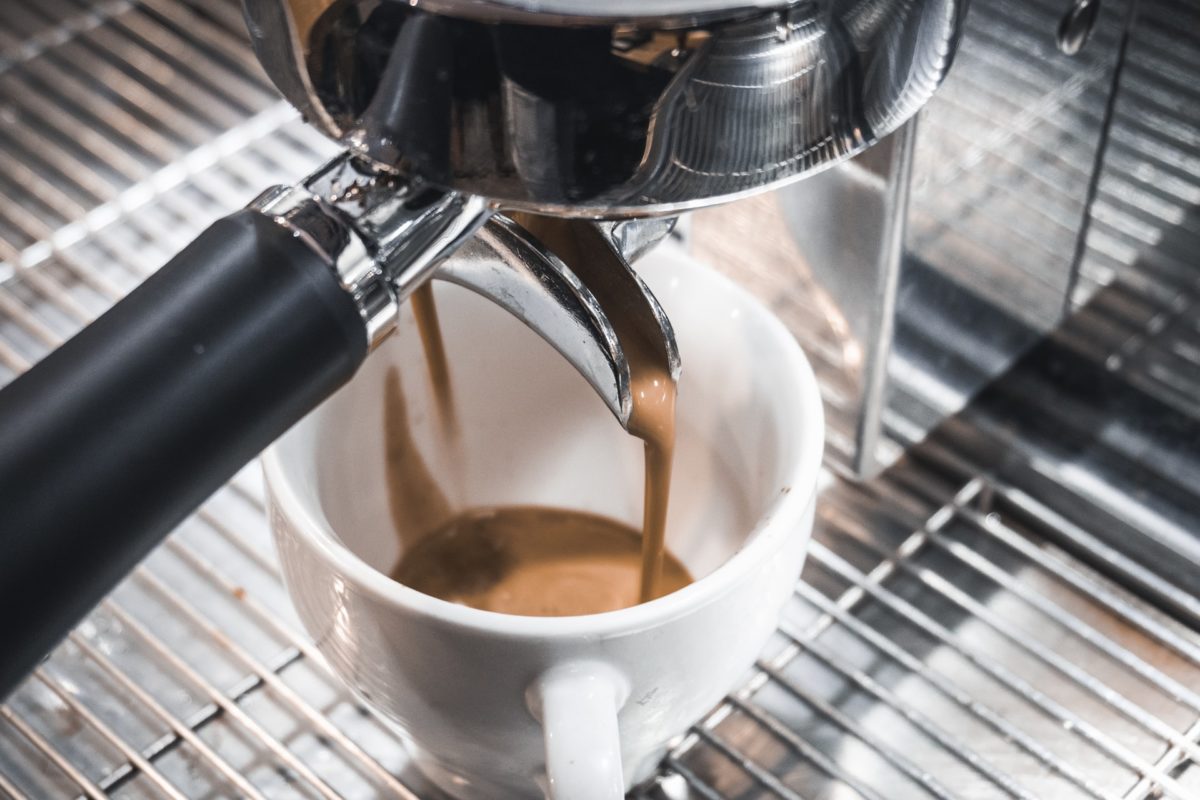 This pressure can come from either a vibration pump or a rotary pump. The latter is seen as the more elegant and modern way, with rotary pumps much quieter, complex, longer lasting, and more consistent with their pressure. Consistency is the key to even extraction, so these are often preferred by those who like their espresso coffee as close to perfection as possible.
The problem with rotary pumps is that they require a bigger machine, and hence are typically found in the more expensive prosumer models. Vibration pumps are less expensive, easier to replace (due to their simplicity), but louder and not as long lasting.
Vibration pumps also built up pressure slowly, and while this can be ideal sometimes, this is nothing when you compare to a rotary pump which can reach 9 bar almost immediately and typically extracts so well that you'd get a darker, more consistent crema that's thicker, richer, and more complex.
Why is extraction important? Simple. Under-extracted coffee from an espresso machine typically means the espresso will be sour and salty with a thin, barely-there finish. Conversely, an over-extracted coffee would be too bitter, too dry, and just all-around unpleasant.
RELATED: The 10 Best Pizza Ovens In Australia For A Backyard Slice
A perfectly extracted shot of espresso should be sweet with a lot of complex acidity, and build up a longer, lingering finish which is where much of the flavours of your coffee bean and the terroir it represents comes through.
Or you can just stick to capsule machines (AKA pod coffee machines). They've become much more reliable in the past few years with Nespresso picking up their game, especially when it comes to the more barista friendly single original pod options.
---
The Best Home Coffee Machines – Frequently Asked Questions
What is the best coffee machine in 2022?
Some of the best reviewed coffee machines in 2022 are the Gaggia Classic Pro Coffee Machine, La Marzocco GS3 MP, and Breville Oracle Touch.
What is a good affordable coffee machine?
A great espresso machine for those on a budget is the Sunbeam Mini Barista Espresso Machine.
What are the best coffee pod machines?
If you want a great coffee machine for your Nespresso pods the best choice is Sage Creatista Plus.
What's the best Breville coffee machine?
The best Breville coffee machine is the $4,000 Breville Oracle Touch.
RELATED: The Best Smartwatches To Buy