Conor McGregor's remarkable commercial success has come at the cost of his MMA dominance. And what we've witnessed in the past few years has been eerily similar to that of another former world-beater, Ronda Rousey. Although let's be honest… if we were in the position to do so, we'd all happily sacrifice every single UFC championship title available to become Forbes' highest-paid athlete of 2021. Every. Single. Day of the week.
The turning point was, of course, when the notorious one himself agreed to a superfight against boxing legend, Floyd Mayweather. Granted, Conor McGregor had already been a major pay-per-view draw for Uncle Dana prior to facing his undefeated opponent at Nevada's T-Mobile Area. But this was an entirely different level. In exchange for taking his 12th round TKO loss right on the chin, McGregor reportedly earned a staggering US$130 million / AU$180 million. That was the moment he became a businessman first and professional fighter second.
Like we mentioned before, parallel to his outside of the Octagon – i.e. the establishment and eventual sale of his Proper No. Twelve whisky brand to Proximo Spirits for US$150 million / AU$208.5 million, fashion partnership with tailoring brand David August, other sponsorship deals with the likes of Burger King – as well as his steady ascension in the Forbes highest-paid athlete list throughout the years, Conor McGregor was taking a hit elsewhere: his professional MMA record.

RELATED: Dan Bilzerian Lost A Lot Of Money Betting Against Conor McGregor In UFC 246
---
---
Since returning to the fold circa 2018 wherein he'd come to blows with the unrivalled Khabib Nurmagomedov at UFC 229, the fightin' Irishman has been 1-3. And each subsequent L has been more spectacular than the last, each performance gradually shifting towards the pedestrian. In 2021, Conor McGregor was defeated by Dustin Poirier during both of his UFC appearances. The first occasion saw Poirier avenge his 2014 loss to Mcgregor via an unexpected TKO in Round 2; the second occasion came to a head early on in Round 1 when McGregor's tibia shattered, causing spectators the world over to cringe at the sight of a leg folding into itself.
Though even when he loses, Conor McGregor finds a way to win. According to Forbes, he was compensated with a tidy sum of US$22 million / AU$30.5 million for UFC 257: McGregor vs Poirier II, and what many have estimated to be approximately the same amount if not more so for UFC 264: McGregor vs Poirier III (once you factor in his juicy PPV cut). For reference, upon his return post-Khabib, McGregor pocketed a tidier sum of US$30 million / AU$41.7 million after knocking out grizzled veteran Donald Cerrone at UFC 246.
Somewhere in between McGregor vs Poirier II and McGregor vs Poirier III, the headline fixture of a pugilist was crowned the highest-paid athlete of 2021 by Forbes – raking in a total of US$180 million / AU$250 million, while fulfilling the prophecy/warning he issued to football superstar Cristiano Ronaldo five years ago.
"It's been a long time coming, and I've been waiting on the call, to be honest," Conor McGregor revealed once the announcement came through.
"I'm glad I pipped Ronaldo this year."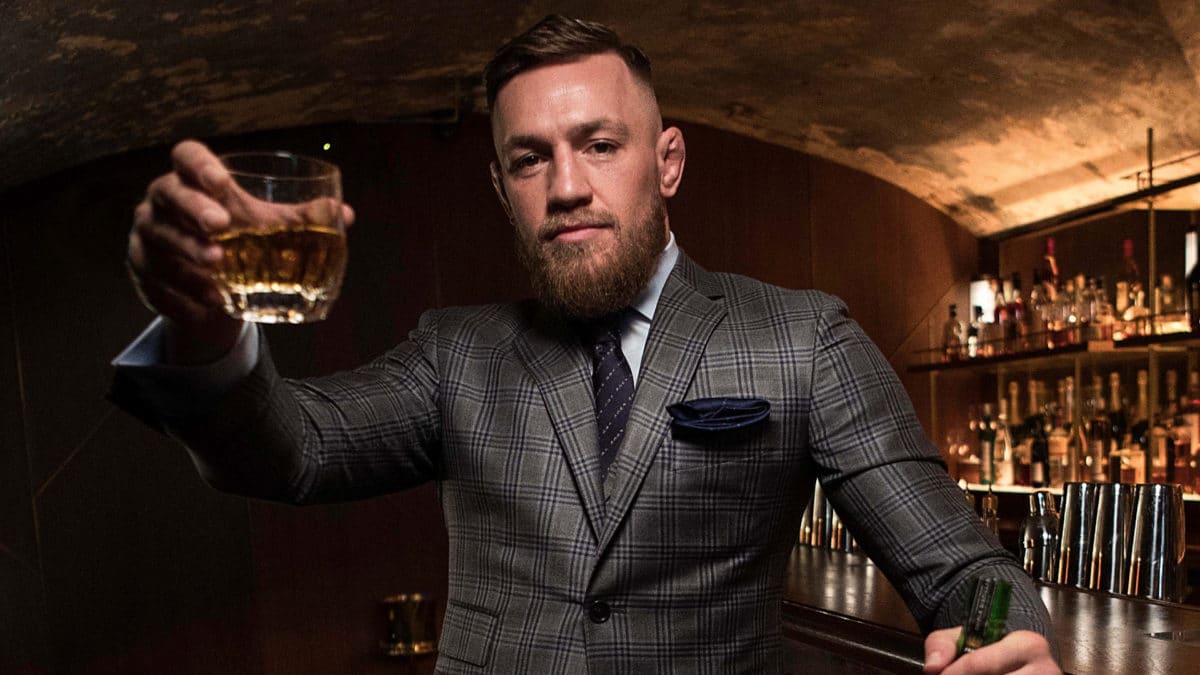 RELATED: Conor McGregor Takes Delivery Of His $4.9 Million Lamborghini Yacht
The figures presented thus far are undoubtedly impressive and all ostensibly true. Recently, however, another set of numbers have been circulating on the internet. One that – while unconfirmed by Forbes – would cement Conor McGregor's status as the highest-paid athlete of 2021 in a different aspect: per minute played/fought as opposed to gross earnings.
---
---
The statistics were brought to wider attention by McGregor himself, who posted an infographic to his personal Instagram. Said infographic purports he cashed in US$8.6 million / AU$11.9 million per minute last year, trumping boxing great Canelo Alvarez at US$444,000 / AU$617,000, immortal quarterback Tom Brady at US$37,000 / AU$51,000, as well as football's Neymar and Ronaldo at US$32,000 / AU$44,500 and US$18,000 / AU$25,000 respectively.
The methodology behind how these numbers were calculated is dubious at best. Setting aside the fact its source still hasn't been disclosed, given Conor McGregor's total time spent in the Octagon came to just 12 minutes and 32 seconds last year, that would mean he earned around US$107.5 million / AU$149.5 million as a UFC fighter alone. Which we know isn't true unless we factor in outside revenue; and if we start doing that, it invalidates the entire breakdown.
Additionally, the comparison between rounds of MMA, rounds of boxing, and games of both footballs – on top of the varying frequencies of opportunity, particularly in terms of the latter two sports – means there's an insane skew favouring McGregor. Money divided always seems like a whole lot more when you only stuck around for two and a half rounds. "Brief" is a word that comes to mind.
In summary, while he was definitely the highest-paid athlete of 2021 as per Forbes, take this latest dose of unverified info with a grain of salt.