Michael Jordan is the greatest basketball player of all-time. Across 15 decorated seasons with the Chicago Bulls and Washington Wizards, Jordan won six NBA championships and revolutionised both the NBA and the way athletes have become marketing commodities. It's not surprise, then, that Michael Jordan's net worth would be a hefty one.
Jordan won almost every award possible during his dazzling basketball career and made somewhere close to $126 million. Since retiring the five-time NBA MVP has amassed a fortune in excess of $US1.9 ($AU2.7) billion thanks to shrewd investments and his ongoing contract with Nike.
So what does someone with so much spare change spend his cash on? Private jets, million dollar mansions and private golf courses are just some of Jordan's expenses, with a detailed look at everything Michael Jordan's net worth is spent on.
---
---
Michael Jordan Net Worth Breakdown–
The total Michael Jordan net worth is reported to be AU$2.7 billion (US1.7 billion) and continues to climb thanks to the increasing value of his NBA team, the Charlotte Hornets, and the Jordan Brand.
Jordan made roughly $126 million during his playing days, with $88 million of that coming in his final two seasons at the Bulls.
It's reported Jordan makes in excess of $140 million a year from his Nike sponsorship.
The Nike/Jordan partnership has a yearly revenue of over $4.2 billion.
Jordan also has lucrative endorsement deals with Gatorade, clothing brand Hanes and trading card company Upper Deck.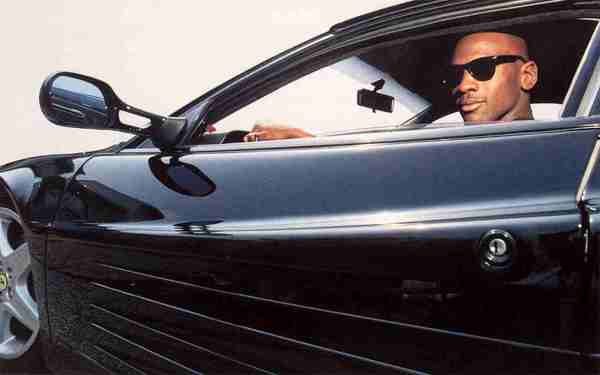 Net Worth Spend–
He owns a number of restaurants across America, including 1000 North in Florida, Michael Jordan's Restaurant in Chicago and the Michael Jordan's Steakhouse franchise located in Connecticut, Washington and Chicago.
He also owns a Nissan dealership in Durham, North Carolina.
His private jet – a Gulfstream G550 worth around $85 million – recently underwent a paint job but still sports the iconic Jumpman logo along with the callsign N236MJ, which is his jersey number, the number of championships won and his initials.
He built his dream house in Florida back in 2012 for a cool $17.9 million.
And also owns a $3.9 million mansion near Charlotte and is trying to flog off his Chicago home for $20 million.
Jordan is currently building his own golf course because he's sick of people playing too slow on his local green. He also owns a custom golf cart with the Jumpman logo imprinted on the front.
For his own marina, Jordan has an 80-foot Viking Yacht Company fishing boat.
The G.O.A.T. has sued a number of businesses for associating themselves with the Jordan name without permission, winning millions. Instead of keeping the money, Jordan has donated it to 23 different charities in Chicago that help children.
He also donated $2.8 million to the Hurricane Florence relief efforts as well as undisclosed sums to the NAACP Legal Defence Fund and the International Association of Chiefs of Police's new Institute for Community-Police Relations.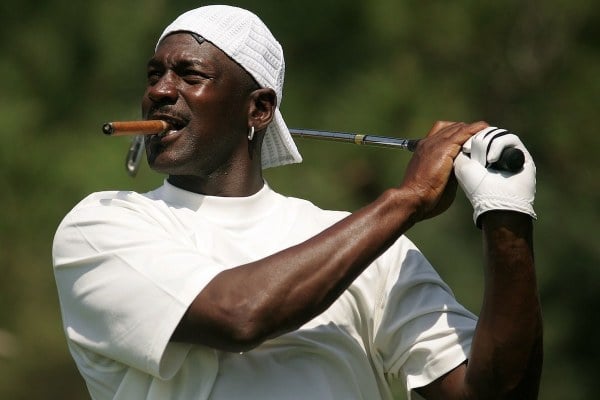 A huge sports fan (naturally), Jordan is the majority owner of the Charlotte Hornets, owning 90% of the team, and a minor stakeholder in MLB team the Miami Mariners.
Jordan purchased the Hornets for $382 million, with the franchise now worth over $1.4 billion, earning His Airness a tidy profit.
The stogie smoking Jordan is extremely competitive and a massive gambler, known to wager hundreds of thousands of dollars on golf games or poker tournaments with friends.
Jordan is also a big car lover, having purchased a collection of Mercedes and Pontiacs with his $14 million Chicago Bulls signing on bonus. He also owns a Ferrari 512 TR, Porsche 911 and Aston Martin DB7 Volante.
RELATED: Leonardo DiCaprio's 2019 net worth and how he spends it
---
---