It's been six years since Netflix Australia first made its deeply impactful debut, almost immediately changing the landscape of at-home entertainment and arriving at a time when concerns about piracy plagued the industry. The increasingly competitive streaming services market is now thick with options, making it tougher when it comes to deciding on the best streaming services in Australia, with front runners like Amazon Prime Video, Disney Plus, Australian-grown Stan, Binge, and newcomer Paramount Plus putting the pressure on Netflix to try to snatch the crown.
Whatever the choice, it's hard to deny the profound impact streaming services has had on the way TV shows and movies are produced, released, and consumed. The ripple effects are still ongoing, and this is best demonstrated by the fact that it's no longer just Netflix on everyone's radar. Even live TV has been shrinking more and more into the background, as on-demand streaming takes precedence. Digital catch-up services like ABC iview and SBS On Demand are smart plays from networks attempting to thrive in the streaming era.
Streaming services are a part of daily life now, but the unfortunate result of that is choice anxiety. Not only are there too many streaming services vying for a slice of the pie, but each service is stacked with an almost overwhelming amount of content.
---
---
No one wants to be juggling several monthly subscriptions on top of their usual expenses, so we've decided to have a little deep dive into the various TV shows and movies available across each streaming service, as well as the overall user experience, ease of use, cost-efficiency, and value. We've also considered the various exclusive features – like Amazon Prime Video's X-Ray – some of these streaming services use to try and distinguish themselves beyond their individual content library.
We're hoping this will help you decide on which streaming services are best for you, and which ones you can easily live without.
Our Favourite Streaming Services In Australia
---
Netflix Australia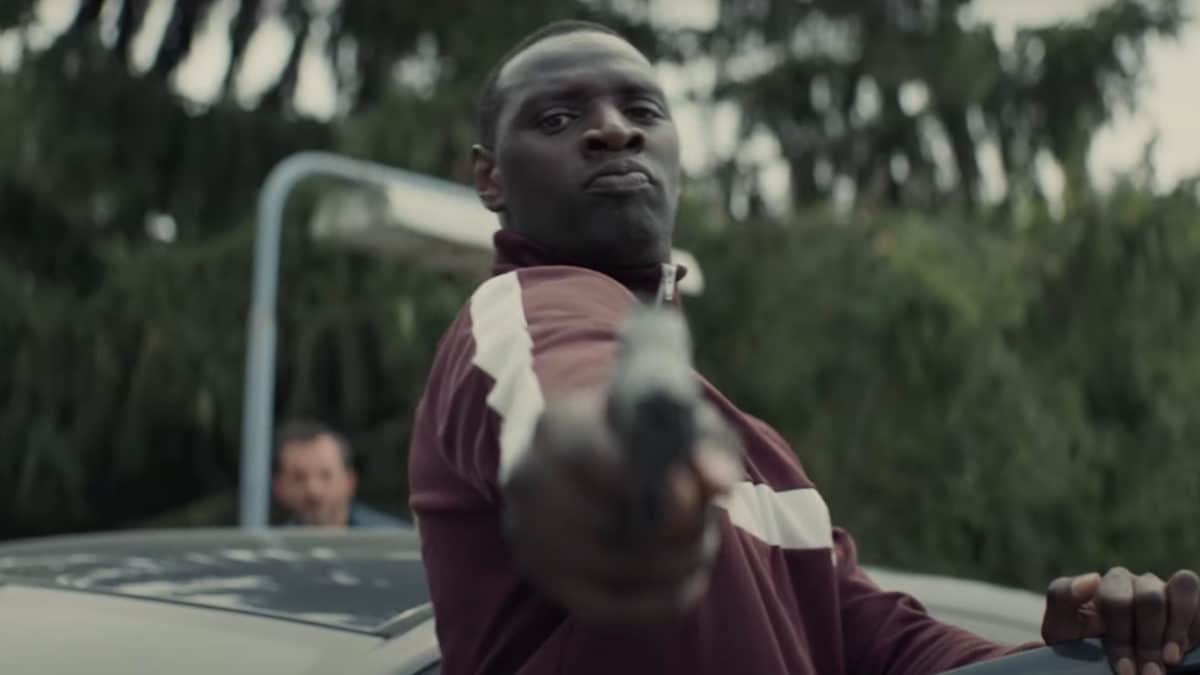 Launched: 2015
5 Great TV Shows: Stranger Things, The Queen's Gambit, Lupin, BoJack Horseman, Narcos
5 Great Movies: Ma Rainey's Black Bottom, The Fighter, Uncut Gems, Training Day, The Devil All The Time
Subscription Cost: $10.99 per month (standard definition, 1 device); $15.99 per month (high definition, 2 devices); $19.99 per month (4K streaming, 4 devices). Up to 4 simultaneous streams at a time.
Free Trial: 30-day free trial
As far as user experience goes, Netflix is king. Streaming is ridiculously fast, transitions are smooth, and while quality dips every now and then, new content is constantly barrelling onto the streaming service to keep things fresh.
Netflix's impact on the world of entertainment cannot be denied, and the streaming giant's shadow has plenty of rivals like local Stan and behemoth Amazon Prime Video racing to play catch-up. It's unlikely they ever will. Years of research has obviously been poured into the Netflix experience across all devices, making it as refreshingly intuitive as possible.
RELATED: The Best Shows On Netflix Australia
RELATED: The Best Movies On Netflix Australia
Perhaps the biggest leap Netflix has taken in the past year has been experimental content. We know that the streaming giant is looking to get into interactive gaming in the near future, but they've already been playing around with fascinating new content ideas like Headspace: Unwind Your Mind (a thorough and gentle guide to meditation) and a choose-your-own-adventure episode of Black Mirror. It's the kind of genuine originality that stretches beyond the litany of documentaries, TV shows, and movies, firmly planting Netflix as a key pillar of the modern lifestyle.
---
---
Combine this with an ever-increasing Netflix budget for original content and a wide reach for exclusives. Stranger Things, The Crown, Bridgerton, Lupin, BoJack Horseman, Master of None, Narcos, House of Cards, Maniac, The Midnight Gospel, Daredevil, The Punisher, The Umbrella Academy, Money Heist, Rick and Morty, Drive to Survive. Netflix is unstoppable when it comes to pumping out, or exclusively distributing, these hype-worthy, award-winning jams, and there's plenty that fly under the radar to discover later on as well (like the hugely underrated Caliphate).
There's a lot still to come. For example, Vikings: Valhalla, which should be an easy win if you're looking for a show that's like Game of Thrones. There's also a Kanye West documentary, sequels to Knives Out, and no doubt new seasons for shows like The Crown and Money Heist.
Original documentaries are also a solid point for Netflix. The range here is ridiculous, tackling mostly true crime with headline-making pieces like Making A Murderer and Tiger King, as well as fascinating nature documentaries worthy of National Geographic. There are also more deep dives into topics like the insidious effects of social media, plant-based nutrition, and more. Clearly, Netflix wants to impact culture beyond the screen.
There are still downsides. Consider Netflix the NBC of the streaming world. The brand has a habit of dumping great TV shows, like Ozark (which was surprisingly cancelled and will have its final season soon) and The OA without any good reason.
Another point in the other direction is the fact that, because these big networks are now introducing their own streaming services, a lot of non-exclusives rotate off the platform with increasing regularity. That's a downside to all streaming services really. Content is being traded off as if they were each star NBA players, with competing platforms constantly trying to wrestle exclusives to add value to their own subscription services.
This practice will only get more frequent in the future, especially now Paramount Plus has launched in Australia, and it will chip away at Netflix's hold on the market. Although given Netflix had a head start at producing bucket loads of quality original content, it looks like the tendency to hog exclusives will be more detrimental to other streaming services like Binge and Stan.
As far as special features go, Netflix doesn't really bother with anything to set it apart. There's a recently introduced feature to randomly select something to watch out of the stacked library. This is to try and offset choice anxiety obviously, and it's implemented much better than on Binge, which launched with a similar feature.
Verdict: Netflix Australia is the most essential streaming service to have, but it's also one of the pricier options. Regardless, it's worth having this subscription in the pocket, as Netflix will continue being the biggest driver of cultural change in the industry, and much of that content will be exclusive to the service. Particularly impressive is Netflix's more left-field choices, progressively thinking about content and how it can be used to create cultural discussions and spark trends. The mindfulness meditation piece, for example, arrived at a time when more people should be practising the wide range of techniques associated with what is basically self-therapy. If it helps people, it's worth investing in.
---
---
---
Amazon Prime Video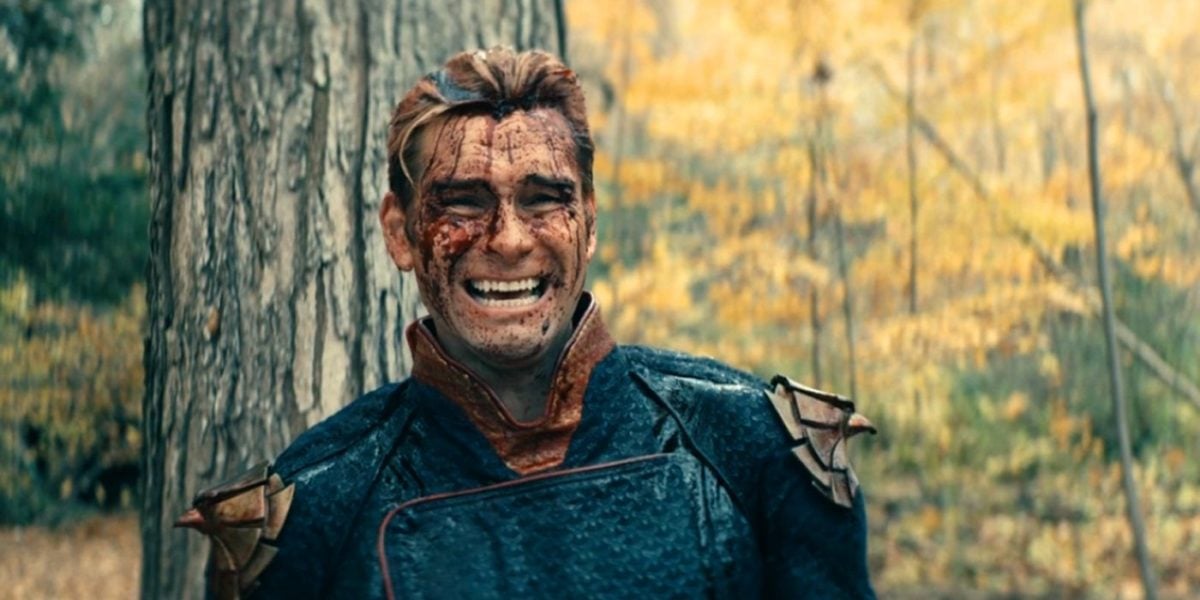 Launched: 2018
5 Great TV Shows: The Boys, Tales From The Loop, The Grand Tour, Patriot, Invincible
5 Great Movies: Sound of Metal, One Night In Miami, The Mauritanian, Knives Out, The Lighthouse
Subscription Cost: $6.99 per month
Free Trial: 30-day free trial
Amazon Prime Video is still finding its feet after launching in Australia in 2018, but it has clearly emerged as the fiercest and most valuable alternative to Netflix. This is due to a number of factors, with the huge library of content (think over 12,000 movies and over 1,600 TV shows) being the most important.
Originals have been slow to filter through, and are often lost between the sea of D-grade horror movies and an odd love of Indian action flicks. It's then much harder to actually track down what's on Amazon Prime Video without knowing where to look. Compare this to Netflix, where the algorithm seems to be tighter and more efficient at constantly serving you great suggestions. This is a big mark against Amazon Prime, but there's more to like than not.
RELATED: The Best Movies On Amazon Prime Australia
RELATED: The Best Shows On Amazon Prime Australia
For starters, the price. Clearly, Jeff Bezos' big streaming play acknowledges Netflix's first-mover advantage and isn't trying to act like people should abandon one for the other. At $6.99 per month, it's perfectly viable to add Amazon Prime in addition to a Netflix subscription. The most cost-effective way would be to opt for a lower-tier Netflix plan so you can still have Prime sitting next to it on any of your compatible devices.
You get a lot for that $6.99 per month as well – 4K streaming, two simultaneous streams, and the various discounts that are included in the Amazon Prime subscription. Amazon has always relied on providing value as a business model, so on a purely economical basis, we'd say Prime trumps Netflix any day.
While Amazon Prime could definitely improve when it comes to wading through the content jungle, at least there are plenty of gems to land on. Superhero satire The Boys is a revolution and a much-needed, bloody break from Marvel exhaustion; The Marvelous Mrs Maisel is an award-winning comedy well worth a shot, and The Grand Tour is an excellent offering for race car enthusiasts who are looking for something a bit broader than Netflix's Drive to Survive.
Amazon still has a lot of catching up to do when it comes to original content. Especially Australian-focused original content. Luxe Listings Sydney is a nice start, following one of the most viciously competitive property markets in the world, but we do some strong scripted TV shows to really place Prime in the same league as Netflix.
---
---
Prime's obvious love of classic movies certainly helps. You'll find a lot of nostalgia-baiting films in this library, like Top Gun, Indiana Jones, Back to the Future, Jurassic Park, Jaws, and more. Although Paramount Plus may wrestle some of these away in the coming months. We just kind of wish Amazon would trim the fat a bit to make the better films more accessible without needing to rely on a haphazard algorithm.
While Netflix doesn't have much in way of special features, Prime has really banked on its unique X-Ray functionality. Whenever you pause content, mainly a TV series or movie, the feature automatically displays IMDB sourced information of every actor on screen, and can be further explored for behind-the-scenes information and trivia. There's a tendency to reveal plot twists ahead of time, so use it wisely. But it is a nice feature to have and gives Prime a bit more personality.
There's also the fact that you can purchase movies from the Amazon Store that aren't included in the subscription cost, including new movies fresh from cinematic release. Disney Plus is going a similar route for some of their properties, but Prime has a wider reach with more diversity. Right now, Conjuring: The Devil Made Me Do It, is available for rent or purchase, alongside classics like Interstellar.
Verdict: Amazon Prime is one of the best non-Netflix streaming services in Australia and is easily its closest competitor. Although it's only 3 years old, there's already a content library that completely dwarfs virtually every other service (except Binge), offering up plenty of good quality films and TV shows, as well as documentaries and reality TV. There is, however, a lot of bullshit on it. Too much bullshit in fact. Prime needs tighter curation and a stronger original content line-up before it can think about dethroning Netflix. But for now, the price certainly helps.
---
Stan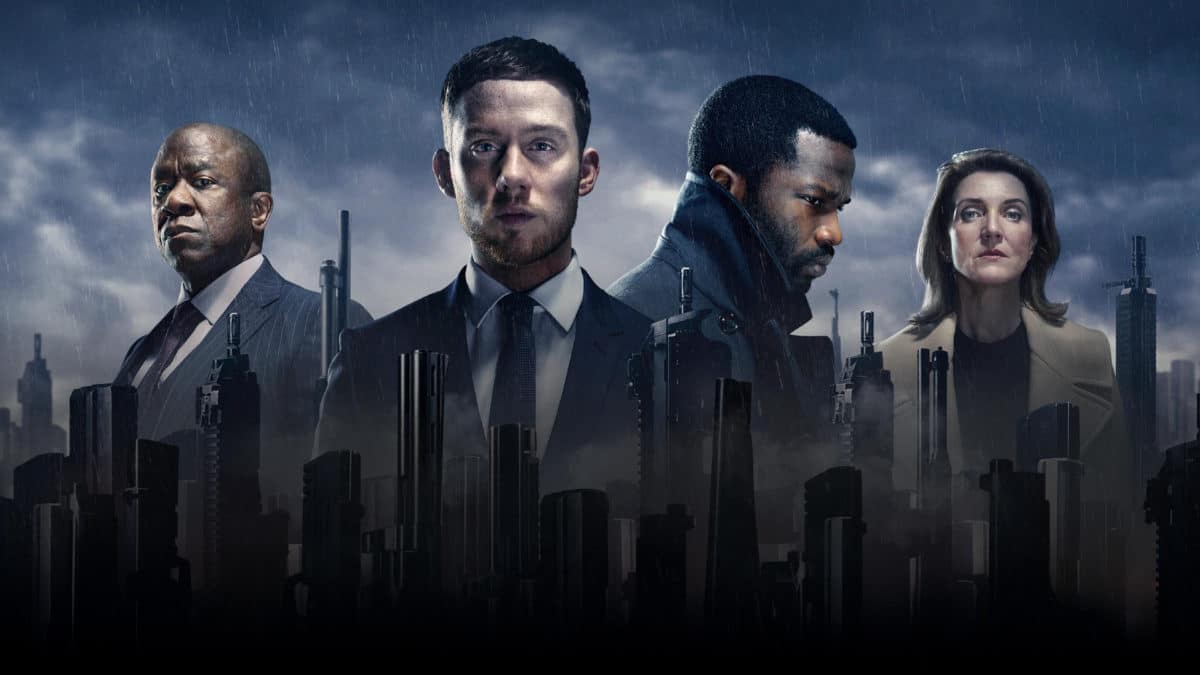 Launched: 2015
5 Great TV Shows: Gangs of London, Better Call Saul, Yellowstone, Billions, Godfather of Harlem
5 Great Movies: Legend, Hacksaw Ridge, Parasite, A Most Violent Year, Children of Men
Subscription Cost: $10 per month (standard definition, 1 device at a time); $14 a month (high definition, 3 devices at a time); $19 (4K Ultra HD, 5 devices at a time)
Free Trial: 30-day free trial
Until Binge and a bunch of other lower-level catch-up services, Stan was really the only locally owned service really trying to stick it to Netflix Australia. 6 years later, the streaming service is still doing a decent job at punching well above its weight, and while Stan Original content may have slowed, there's more than enough to keep you hooked.
While Australian made content has definitely picked up on Netflix, Stan made the wise choice to look towards existing brands and figuring out ways to continue the stories in the new format. First, we got a TV series of Wolf Creek, which was good enough to spill over into a second season, and then Stan went all the way back to Romper Stomper to try and tell a modern story of extreme racial prejudice in modern society. It worked, for the most part, even if the acting was a bit lacking.
The investment in local productions is an admirable risk for Stan, bringing in a few exclusives that truly can't be found anywhere else. Although the quality isn't as consistent as it is with Netflix Originals, with the hit-or-miss habit playing much closer to Amazon Prime.
---
---
Stan has a knack for holding onto TV shows and movies you'll actually want to watch after a long day's work. Binge-worthy classics like Seinfeld, LOST, and The Office are always going to be sure-shots, and underrated gems like Gangs of London are certainly appreciated. The amount of decent movies, TV shows, and documentaries is satisfying enough.
Although it's not just all movies and TV shows with Stan. This year the service introduced Stan Sport, a $10 add-on feature that provides wide access to Rugby and Tennis live streams. Directly competing with Optus Sports, Kayo Sports, BeIN Sports, and others is a smart idea for a service that's already got a good foothold amongst video streaming services. Sports streaming is a growing market, so it's a nice little power move from Stan that will continue holding their relevancy in the market.
Verdict: Stan is more than just a decent option for anyone looking for a Netflix alternative. But there's a lot of opportunity cost involved. The $19 per month option isn't worth it if you're sacrificing both Prime Video and Netflix for it, given that the Stan exclusives aren't as strong and there isn't as much available to stream. However, the service is still on a good trajectory, and it's clear they're determined to keep adding value with the likes of Stan Sport.
---
Binge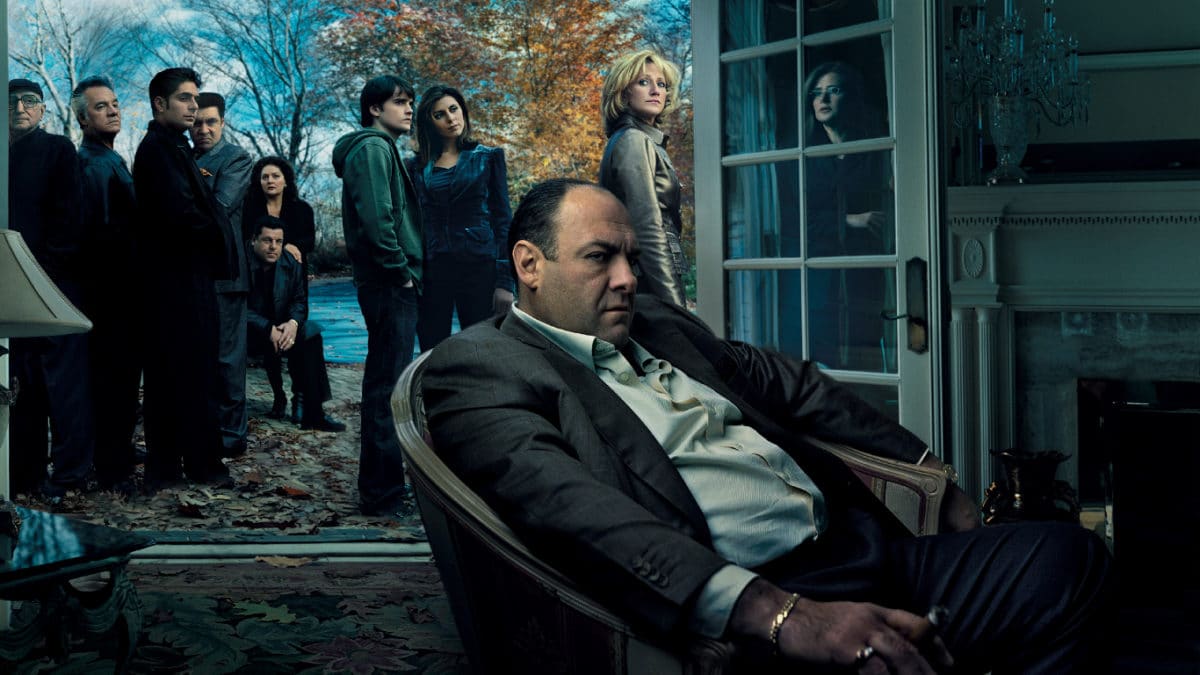 Launched: 2020
5 Great TV Shows: The White Lotus, Chernobyl, The Leftovers, The Sopranos, Vigil
5 Great Movies: I, Tonya, The Shining, The Invisible Man, Tenet, 1917, District 9
Subscription Cost: $10 per month (standard definition, 1 stream); $14 per month (high definition, 2 streams); $18 (high definition, 4 streams)
Free Trial: 14-day free trial
Binge is basically a less expensive version of Foxtel Now, with the same over-the-top approach when it comes to content. Seriously, content here is a never-ending flow that grabs just about anything it can get its hands on and throws it into one messy streaming service. The user experience could definitely use some refinement, with the mobile app incredibly messy compared to the desktop or smart TV version. However, there are some true gems there, with the added bonus of access to HBO content.
Foxtel Now seriously stuffed up the Australian streaming rights to the Game of Thrones' final season by hiding it behind an additional premium (which was $25 per month) and having massive issues with buffering. That left a sore spot for the expensive streaming service, and it's clear the team wanted to atone for that with Binge. Have they? Kind of.
Binge is one of the best streaming services in Australia, if you've got a woefully short attention span. Every month the release schedule for Binge is ridiculously packed and varied. Unfortunately (or fortunately – depending on what kind of person you are) incredibly cheesy reality shows like the hundreds of Desperate Housewives iterations clog up an otherwise exciting lineup of shows, movies, and documentaries.
The content library almost reads like a desperation play from Foxtel, but the fact that you've got HBO shows like The Sopranos and The Leftovers, and AMC favourites like The Walking Dead certainly make up the overwhelming choice anxiety. Binge also has plenty of the best TV from other networks as well, but sometimes certain episodes can be missing or arrive days after they launch on Foxtel. This drip-feed tendency can be slightly frustrating, but for the most part, these are box set series to justify the streaming service's name.
---
---
Competitive pricing is definitely a point in Binge's favour. This is currently the cheapest and easiest (legal) way to stream the best HBO shows available in Australia. There's also the randomised feature of Binge's "Surprise Me" button, which Netflix copied. Although it seems to be calibrated much differently, and rather than based on a smart algorithm, Binge literally chooses random single episodes of TV shows that no one wants to watch. There's just too much Desperate Housewives here that the odds are stacked in reality TV's bland favour.
There are a few compromises if you're going to Binge over Foxtel, which explains the cheaper price point. First, there's no option for 4K streaming (Foxtel Now doesn't support it either). Then, as stacked as Binge's content library is, it still has nothing on Foxtel Now's mega-trove of shows and movies, plus both live and on-demand content.
Not that it's a problem now, but Binge was also really slow up add on a wide range of device compatibility. For a while there, I wasn't able to access it on any Android TV platform, but that's now changed.
Verdict: Binge is a tricky one. On one hand, it can be the most valuable streaming service in Australia, assuming you want direct 24/7 access to all HBO, AMC, and FX content without paying for Foxtel. On the other, there's just too much that clutters Binge streaming, very few original productions that you'd actually want to watch (no one wants Real Housewives of Melbourne; no one), and no offer of offline downloads. Accept those compromises, and at least adding the basic package to your streaming stash makes sense.
---
Foxtel Now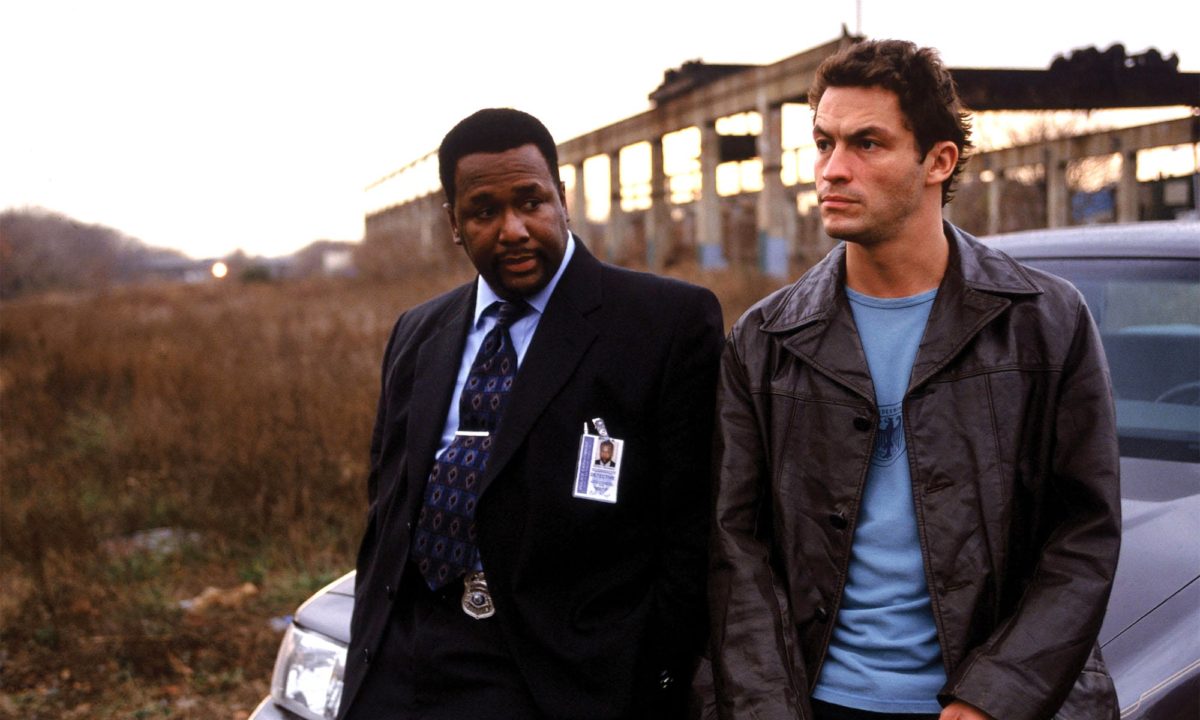 Launched: 2013 (as Foxtel Play)
5 Great TV Shows: The Wire, The Sopranos, The Leftovers, The Walking Dead, Time
5 Great Movies: Ford v Ferrari, Deadwood The Movie, The Lighthouse, Waves, Tenet
Subscription Cost: Between $25 per month and $109 per month
Free Trial: 10-day free trial
Most of the points for and against Binge can also be applied to Foxtel Now. It's a content machine, and easily features the largest scope of any streaming service in Australia. This is because you're also able to watch all the pay TV channels live, as well as everything on-demand, from news, sports, and documentaries, to all the movies and shows you could possibly want.
Some of the most popular TV shows in entertainment history can be found here, with HBO being the leading network, meaning you'll get shows like The Sopranos, The Leftovers (criminally underrated), Oz, Boardwalk Empire, and The Wire. The same goes for FX and AMC shows, making Foxtel Now an absolute monster when it comes to catching up on the most culturally impactful TV of the past decade.
However, all that clutter means a user experience that is anything but friendly. Foxtel Now is the hardest streaming service to navigate, and a lot of the best bits are buried amongst the worst bits.
The price is also hard to swallow. If you've already got Netflix, Prime, and say Disney Plus, under your belt, it makes no sense, financially, to add Foxtel Now. It's just too expensive to access the full service, which is why Binge makes much more sense.
Foxtel Now has the most outdated pricing structure. $25 a month will get you the basic starter pack with most of the pop culture and lifestyle content. If you want to add different content packs, the price can add up really fast. If you want it all, you're looking at $109 per month. That's kind of fucked.
Verdict: Foxtel Now is either for the money-is-no-issue crowd, or only makes sense if you really don't care about what originals Netflix, Prime, and Disney Plus have got going on. The extra edge Foxtel Now has over Binge isn't really worth the cost, seeing as you'll need to go for all the content packs to get the full value. Coupled with the poor user experience and you could easily do without Foxtel Now.
---
Disney Plus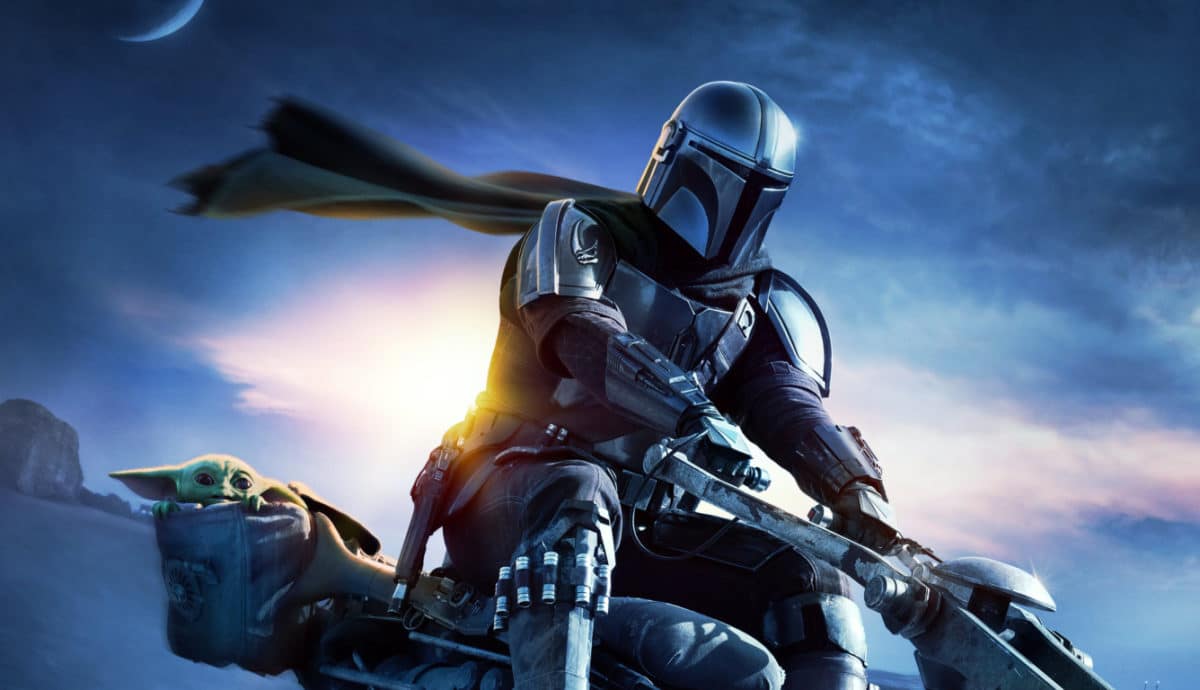 Launched: 2019
5 Great TV Shows: WandaVision, The Mandalorian, The Killing, Loki, Lie to Me
5 Great Movies: Soul, Avengers: Infinity War, Captain America: Winter Soldier, War of the Planet of the Apes, Nomandland
Subscription Cost: $11.99 per month (4K, 4 devices)
Free Trial: No
Disney Plus may have started off rather niche, with the only real wide appeal being The Mandalorian and all the Star Wars films. Recently, the service added Star and grew its content library substantially, offering plenty of mature, third-party movies and shows that one wouldn't have associated with Disney otherwise. It took a while, but that $11.99 monthly cost is now looking much more attractive.
Disney's absolute monopoly on Marvel and Star Wars properties means the biggest pro this streaming service is similar to that of Foxtel Now and Binge and their hold on HBO. Some of the biggest films of all time can be viewed exclusively on Disney Plus, so combined with the low price point, it's a very attractive option.
Couple this with the fact that Disney is a greedy son of a bitch, and one of the wealthiest and most powerful brands in the world. With Netflix and Prime sitting at the top, we can expect a lot from Disney in the future as they attempt to thrive in the market. No longer will The Mandalorian be the biggest lure for the streaming platform, with plans already confirmed for an Obi-Wan Kenobi series, and a National Treasure series. Plus, we're definitely going to be getting more TV shows from Marvel Phase 4.
Further evidence of this potential to grow is that Disney only now has started producing exclusive Marvel shows for their TV streaming offering. Loki, WandaVision and, to a lesser extent, Falcon and the Winter Soldier, have all been widely acclaimed, and this year snatched plenty of attention from Netflix at recent award shows.
RELATED: The Best 90s Throwback Movies On Disney+ Right Now
While the pace of Disney Plus Originals isn't quite comparable to Netflix Australia and Prime Video, there is another major reason to favour Disney's monthly subscription. Next to all the Star Wars, Pixar, Disney, and Marvel content is National Geographic. Some of the best nature documentaries of all time are included with this, and you can bet that they surpass pretty much all of Netflix's original nature docos.
Disney's streaming giant is also high value if you've got a 4K TV. Every movie and TV show available supports 4K streaming and offline viewing, which is incredibly generous considering the monthly subscription cost. For a service that should focus on keeping subscribers engaged month-to-month, this snail's pace at only releasing the really attention-grabbing originals once every few months is a point against Disney.
Verdict: Disney+ really needs to ramp up its exclusive and originals content. Netflix has them beat dramatically in this area, and Prime Video is not far behind. However, the $8.99 per month subscription fee is very easy to stomach, which places it in the same value-providing league as Amazon's service. Plus, if you're particularly big on Marvel and Star Wars properties, it wouldn't make sense not to sign up to Disney+.
---
Apple TV+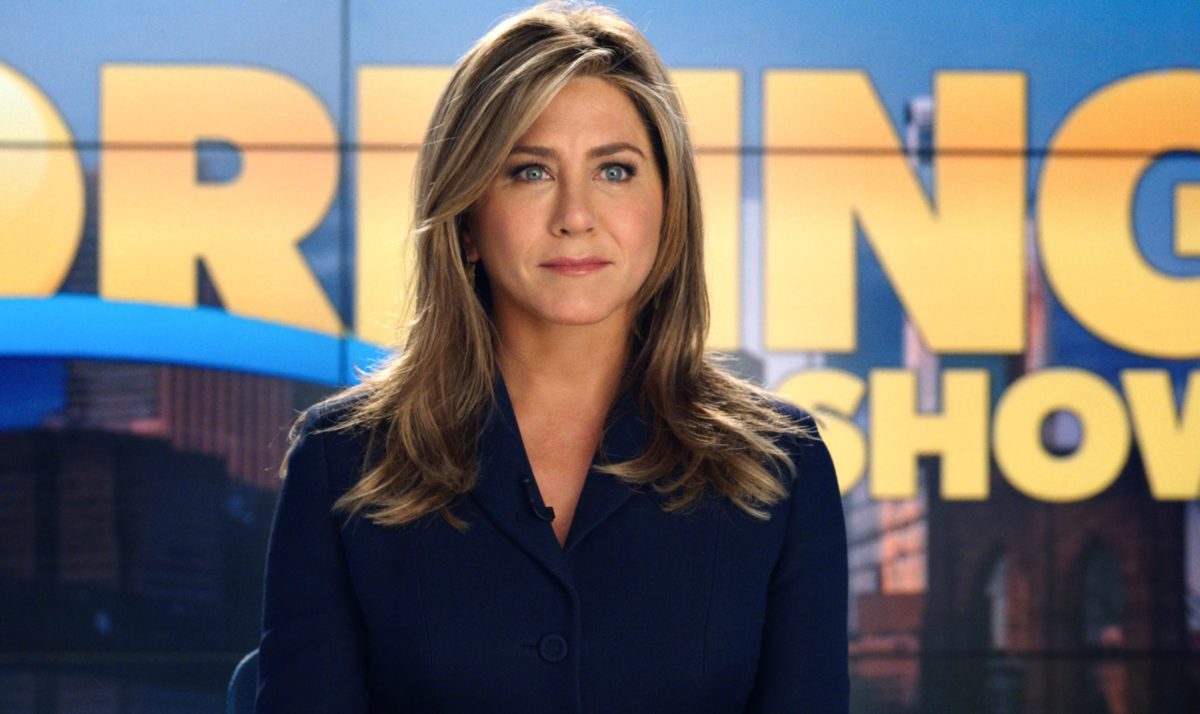 Launched: 2019
5 Great TV Shows: The Morning Show, Central Park, Mythic Quest: Raven's Banquet, Amazing Stories, Defending Jacob
5 Great Movies: Silk Road, Greyhound, The Banker, Wolfwalkers, Beastie Boys Story
Subscription Cost: $7.99 per month
Free Trial: 7-day free trial
Although Apple TV+ has had a presence in Australia for a few years now, the streaming service hasn't made as much of an impact as expected. This could be because a lot of smart TV's on the market use Amazon TV, but it's mostly a content issue. There are only a handful of exclusives movies and shows produced for Apple TV+ so far, and while a lot of them are high quality, the quantity just doesn't justify signing up… yet.
"Yet" could go either way. Apple TV has had more than enough time to pump out great content to compete with Netflix and Amazon, but production has been pathetically slow. Slower than Disney+ even. While Tom Hanks' World War II epic Greyhound is definitely worth watching, along with great films like The Banker and Silk Road, there's just not much else to hold interest.
On the TV show front, Central Park is hilarious for an adult animation series, but doesn't at all match to BoJack Horseman (Netflix) or Invincible (Prime). Mythic Quest is even better, seeing as it's co-created by It's Always Sunny alum Megan Ganz and Charlie Day. Defending Jacob and The Morning Show are compelling dramas. And Amazing Stories is satisfying enough. Aside from that, crickets.
There are a few exciting pieces on the horizon, like sci-fi epic Foundation, but until they come out, consider Apple TV+ a non-essential. Unless you've got access to free trials. iPhone and iPad users are usually offered free trials anywhere between 3 months to a year. Seeing as Apple TV isn't worth paying for at the moment, it's at least a good incentive to stay in Apple's walled garden of an ecosystem.
Verdict: The lack of content definitely hurts Apple TV+ in the long run, and doesn't make Apple TV much of a serious offer when compared with Netflix and Prime Video, or even Disney+ for that matter. We'll have to wait years before Apple TV becomes a serious competitor. For now, don't bother.
---
Paramount Plus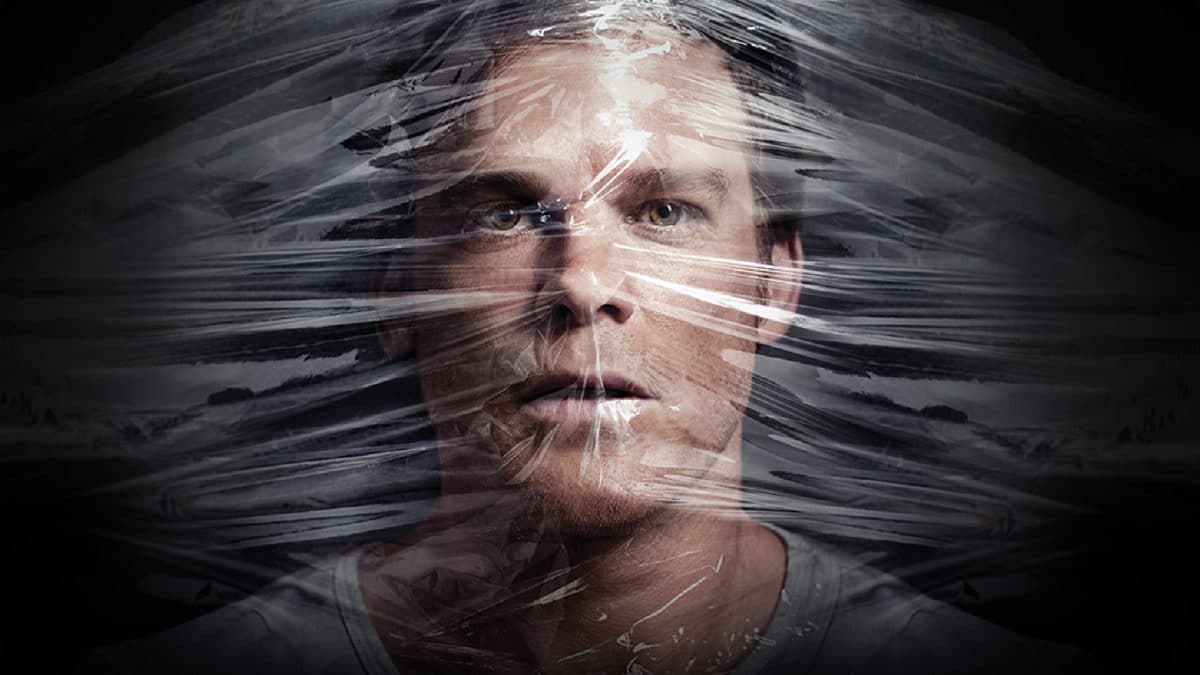 Launched: 2021
5 Great TV Shows: Ray Donovan, Oz, SEAL Team, South Park, The Twilight Zone
5 Great Movies: The Godfather, Good Will Hunting, Anchorman, Top Gun, Mission: Impossible
Subscription Cost: $8.99 per month
Free Trial: 7-day free trial
As the newest streaming service in Australia, Paramount Plus has a lot going for it. For starters, ViacomCBS have now amalgamated 10 All Access into the platform to offer something a bit more compelling and competitive, giving Paramount Plus a nice little boost in its battle against Netflix, Stan, Prime Video, Foxtel, and Disney+.
ViacomCBS is a beast when it comes to its network, so now that they've launched Paramount Plus, you can expect a hell of a lot of the classics to be sucked from competing streaming services and marked as exclusives. This sucks for the average streaming fan, seeing as most of you will already have Netflix and Prime Video subscriptions squared away, but hey, Paramount Plus needs to competitive edge.
What you have here so far is mostly old content you've already seen several times: South Park, Indiana Jones, Mission Impossible, The Godfather. The value that sits behind Paramount Plus will largely depend on future content. Although they do have some nice local originals coming up, like Last King of the Cross, adapting the memoir of John Ibrahim. Considering Underbelly and its many spin-offs are always a massive success with Australian audiences, that should be a golden moment for the new platform.
RELATED: Paramount Plus Australia: A Complete Guide To The New Streaming Service
Then you have upcoming shows like Dexter: New Blood, a TV show based on Halo, Mark Wahlberg project Infinite, and a miniseries detailing producer Al Ruddy's experience in creating The Godfather. That's more than enough to make the future look a bit brighter for a streaming service that's entering an increasingly bloodthirsty industry.
Sports streaming is also going to be adding plenty of value for Paramount Plus, perhaps even more so than the various movies and TV shows. The service has signed up a bucket load of football streaming rights, so look for it to remain competitive in that market.
Verdict: There's a lot that remains up in the air with Paramount Plus. It could very much go in the same direction as Apple TV, which will leave it hanging out to dry as Netflix and Prime Video pick up their stack of originals and exclusives. It's worth the free trial at least, with a nice user interface that's easy to navigate, and enough content to keep you very busy for the next week. I'd say wait until a few more exclusive TV shows, like Dexter: New Blood, are released before you pull the pin on a monthly subscription.
---
Other Streaming Services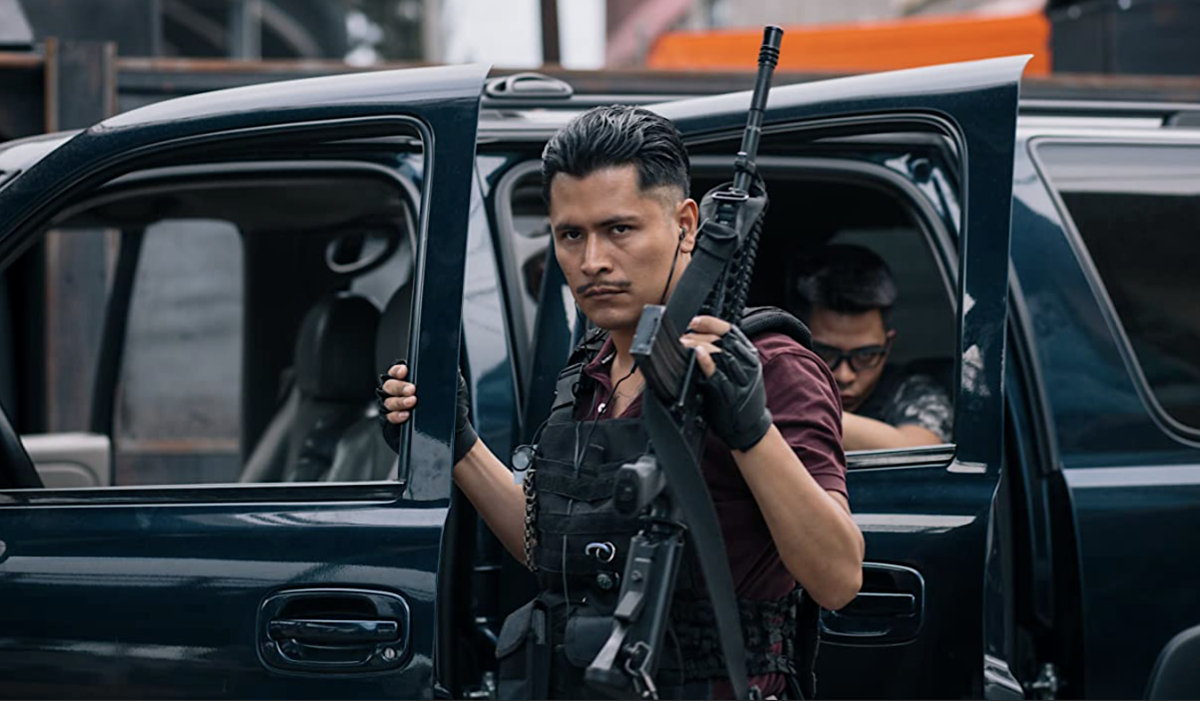 Aside from bigger players like Netflix, Prime Video, Apple TV, Binge, Foxtel Now, Stan, and Disney+, there are more streaming services that a lot of people don't actually know about, ranging from completely free services (like SBS on Demand) to very niche ones (like the horror-only Shudder).
Here's some commentary about the lesser appreciated streaming services.
SBS On Demand: Completely free, very accessible, and some absolutely banging content like ZeroZeroZero. Throw a lot of foreign films on top, and you've got a stacked service you'd have to be a fool not to take advantage of. SBS On Demand is one of the best out there.
Kayo Sports: While Stan Sports and Paramount+ may be dominating in the not-too-distant future, Kayo Sports has pioneered a new area for sports streaming, and it's done a great job at it. It is quite expensive though, at $25 per month, but makes up that value by hosting a very generous amount of sporting content across over 50 sports, live and on-demand.
Shudder: The market for a horror-only streaming service might be a little thin, considering Netflix already does a good enough job at producing original horror films. But Shudder has been an impressive entrant into the Australian market and has more than a few off-kilter originals up its sleeve. Whether you're more supernatural horror or straight-up gore, it's worth the $6.99 per month. It sure as hell is better than whatever weird sense of horror Prime has got going on, with all its Leprechaun and Clownado bullshit.
RELATED: The 40 Best Horror Movies Ever Made
DocPlay: A documentary-specific streaming service for $7.99 per month. Not bad. In fact, DocPlay is quite a worthwhile streaming service if all you watch are documentaries. The only downside is that, aside from the incredible range it features, there are now originals or exclusives to speak of. If you wanted to watch Blackfish or Jiro Dreams of Sushi, you could quite easily track them down for free elsewhere.
Hayu: Trash TV for $6.99 per month. Nah. Not worth it. Even if you were an insatiable little fiend for some Keeping Up With The Kardashians or Real Housewives, you could just sign up to Binge and get a much better deal. Reality TV is mostly dumb, and Hayu is mostly dumb. Really, the only saving grace is Below Deck, but you can stream that on Prime Video as well.
Crunchyroll: If Attack on Titan and Dragonball Z excite you more than Ozark ever could, Crunchyroll is your bag. The service costs at least $7.99 per month, and has a great depth of anime content with a scope that's hard to beat. But it is TV-only, meaning you won't find great anime films like Spirited Away or Your Name on here. That's a serious dent in value to what is otherwise one of the better niche streaming services out there.
MUBI: Mubi is all about curation, at $10.99 per month. It's one of those film buffers who frequent film festivals and despite anyone even resembling Michael Bay. This is for the Gasper Noe and Terrance Malick diehards, who get off on rotating aspect ratios and monochrome. Only a handful of films are featured on any given month, rotated out just as quickly with a new list of suggestions, obviously picked by film nerds with as much love shown to short films as feature-length movies. There's also a staple of consistent classics as well, but it's the curated selection that helps separate MUBI from its competition. Consider it a great alternative to attending Sydney Film Festival or Melbourne Film Festival.
Britbox: British TV and cinema. That's it. If The Young Ones and Fawlty Towers appeal to you far more than It's Always Sunny ever could, then it's worth the $8.99 per month to access over 40 movies and 150 TV shows dedicated entirely to the Brits. However, there's no original or exclusive content on Britbox, so it's more for those hardcore British pop culture fans who don't want a bar of anything else.
---
So What's The Best Streaming Service In Australia?
Netflix is still very much in the lead when it comes to Australia's most valuable streaming services. The content simply cannot be touched, and the streaming giant's massive investment will keep paying off for years to come. However, Prime Video really isn't too far off when it comes to matching Netflix's pace, they just need to be more discerning and have a better sense of curation. Meanwhile, things with Stan are getting really interesting with the addition of Stan Sport, and Paramount Plus should be a fascinating addition once things get off the ground.
Apple TV has slumped behind massively and is only really valuable if you've got a free subscription with your iPhone or iPad. Disney Plus fares much better when it comes to streaming services that are painfully slow at releasing their original products. On the other side of the coin, it's worth having Binge as an add-on to your existing line-up of monthly subscriptions; less so when it comes to bigger brother Foxtel Now.
Considering the prices, it makes sense to have more than one streaming service on your monthly bill. Netflix and Prime should be your major go-to services, and given how inexpensive Prime Video actually is, that should leave enough space for a third one. It then falls on you whether you prefer Marvel and Star Wars (in which case Disney Plus would be your choice), or HBO and AMC (in which case Binge is the go'er).
Although Netflix is not just king. Apart from all the mainstream-baiting crap like Emily in Paris and Sex/Life, there's a genuine sense of creativity and originality that still sits core to their business model. As mentioned above, explorations into mindfulness and interactive content make Netflix far more important than any other streaming service out there, and it's this kind of left-field risk-taking that leaves competitors in the dust.
My personal pick for a subscription line-up would be: Netflix, Prime, Binge.